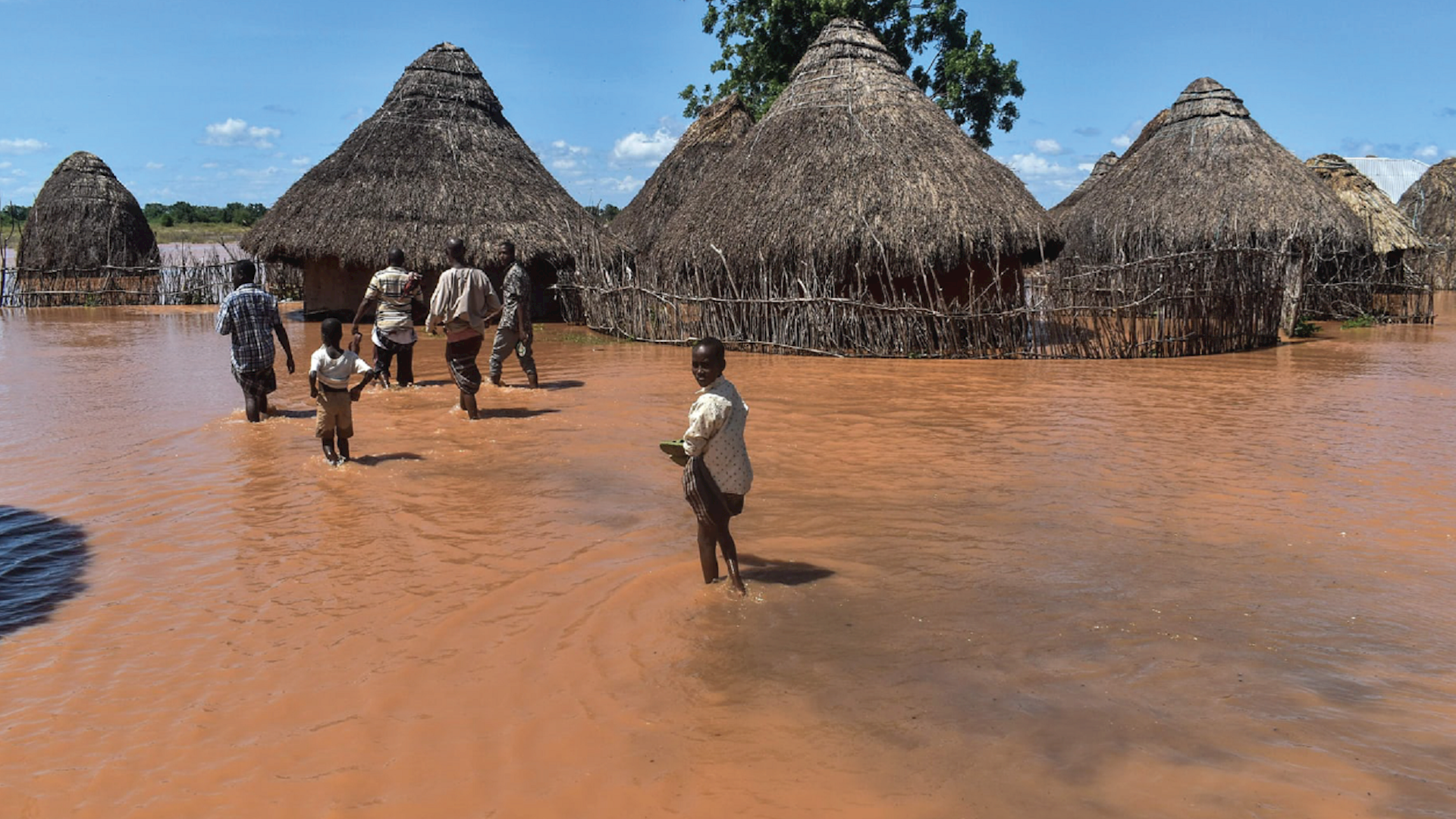 Focus Somalia
Somalia Flooding Disaster
Somalia Flooding Disaster
Flash floods cause further devastation to communities in dire need
Flash flooding in southern and central Somalia has further devastated communities already in dire need. Over 500,000 people have been affected, according to the UN.

Last year you helped us distribute emergency food supplies after successive droughts had left parts of Somalia on the brink of starvation. Now, we are once again appealing for your help in reaching desperate families affected by this latest wave of destruction.

According to the UN Food and Agriculture Organization (FAO), 'the current floods are some of the worst the region has ever seen'. Nearly 40% of the Somali population were already without enough food before this latest disaster struck. Now, we need to reach the most vulnerable with life-saving food aid immediately.
Muslim Hands been working on the ground in Somalia since 2011. Over the years your generosity has provided food, water, healthcare and education to hundreds of thousands across the country.

As well as providing emergency relief, our long-term projects include schools, community wells, livelihoods programmes and a maternal health clinic.

Last year alone, we delivered food and water to over 1 million people across the country. Now our local teams are on the ground delivering food parcels to the worst affected, but we need your help to reach more people.

Give now to save lives.
Our work in Somalia since 2011
All thanks to your generous support
We run a maternal health clinic, ambulance service and mobile medical unit.
Our teams have provided emergency food, water, medicine and shelter throughout times of crisis.
We are supporting a school in Kaxda.
We build wells, deliver water tankers and rehabilitate irrigation canals for farmers.
We are helping widowed women and rural families to support themselves with our livelihoods schemes.
We provide family food parcels and Iftar meals throughout the month of Ramadan.








Learn more
More of our work in Somalia
Your contribution can save lives
---