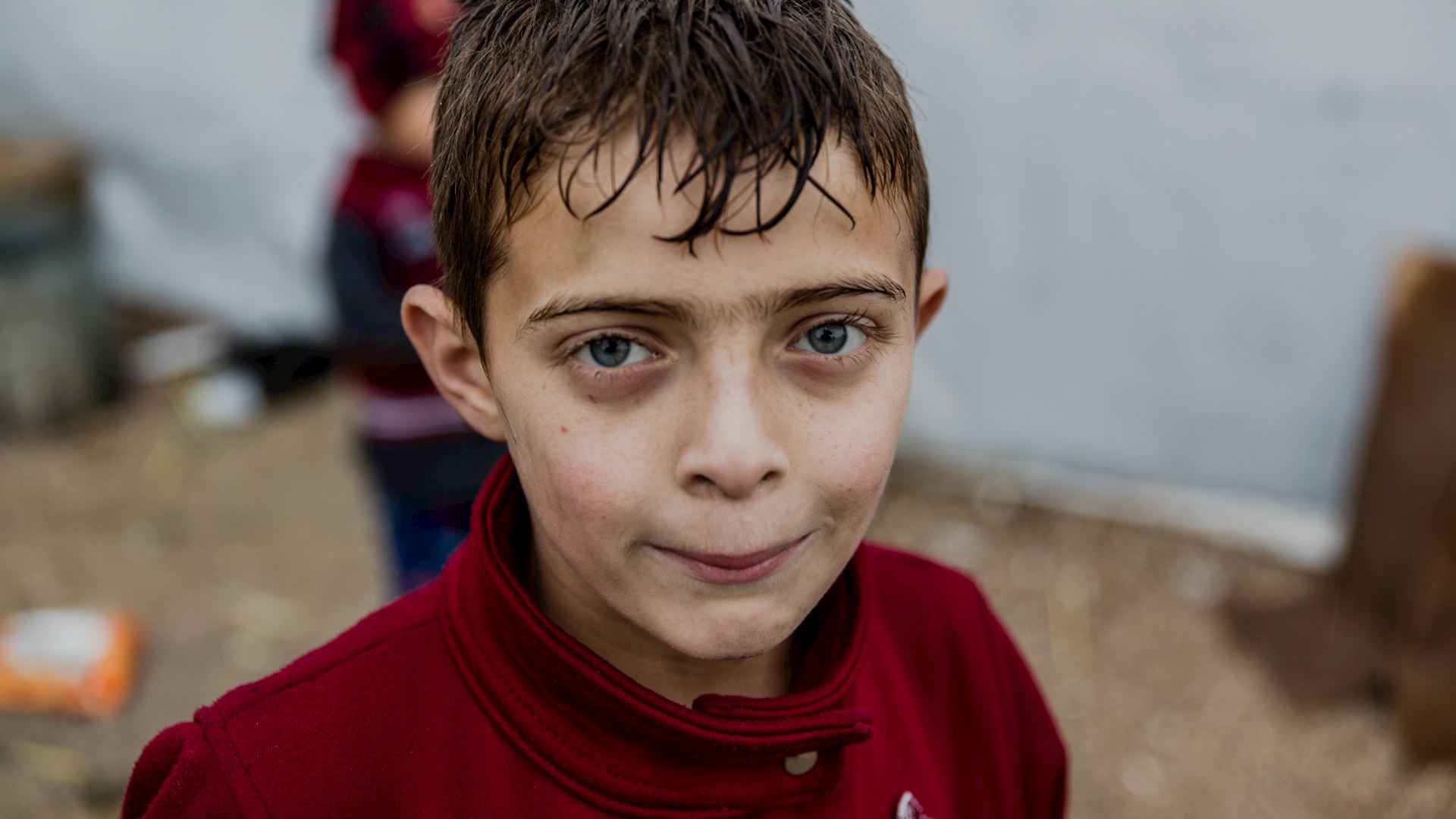 Syria Crisis
Rebuild lives now
Donate
Here are ways you can help
---
Nine Years On: Muslim Hands is Still Helping Syrian Refugees
Since 2011, the humanitarian crisis in Syria has left a massive amount of the population in desperate need of aid to survive. More than 13 million people within Syria are in urgent need of aid, 6 million of whom are children.

With your help, Muslim Hands has implemented several long-term projects in Syria. We set up a bread factory to provide food and livelihoods, as well as schools and vocational training centres to educate children and young people. We've given over 40,000 patients medical treatment and distributed emergency food and winter relief.

The conflict in Syria has also created one of the worst refugee crises of our time. Over 5.6 million Syrians have been forced to flee their homes, leaving almost everything behind.
Many of them are now living in crowded camps in Turkey and Lebanon, and they don't know if they can ever return to their homes. Half of these refugees are children.

The refugees are extremely vulnerable, living in temporary shelters and relying on aid for basic essentials. Our teams have been working with refugees since 2012, and we are continuously providing them with food and other necessities, as well as educating the children, running mobile health clinics and delivering psycho-social support to traumatised refugees.

Nine years on, the people of Syria are still suffering. Don't forget about them in their time of need. Your Sadaqah and Zakat will go towards helping these refugees survive.
Key Facts
Since the outbreak of conflict in 2011, the situation in Syria has steadily deteriorated
What We Are Doing
Muslim Hands has been on the ground in Syria and on its borders since the very beginning. So far, with your help, Muslim Hands has provided:
Emergency food and winter aid to the fleeing population of Eastern Aleppo
Over 4,000 children with an education
Nearly 100,000 people with emergency food items
Families in Syria, Lebanon, Iraq and Turkey with winter parcels and hygiene kits
Medical treatment to over 40,000 patients
Water tanks, an ambulance service and pyscho-social support for Syrian refugees in Lebanon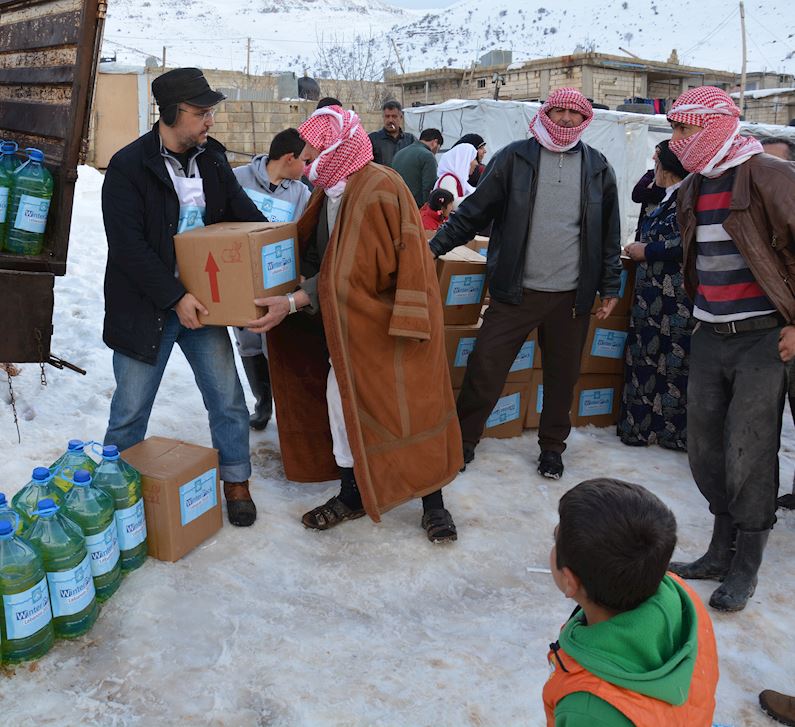 Helping Refugees Affected by Flooding
On 6th January 2019, Storm Norma brought heavy snowfall and severe flooding to the the camps of Lebanon, hitting the Bekaa Valley with particular ferocity. This was followed by Storm Miriam, which destroyed thousands of shelters and winter supplies, driving refugees out of their tents.
Our teams were on the ground in the Bekaa Valley after the floods hit, delivering vital aid including heating oil and emergency food parcels to thousands of refugees. With your support, we were able to replenish many winter supplies and help the Syrian families through the worst of the crisis.
The Big Aid Convoy
Over the last two years, Muslim Hands have been delivering a Big Aid Convoy of containers of food from the UK and South Africa to Syrian refugees.
Alhamdulilah, we were able to send £1.5 million worth of food aid, consisting of rice, flour and tinned food to Syrian families. 



This Ramadan, we're going to be sending another Big Aid Convoy to Syrian refugees. With your donations, we can reach even more families than we did last year, in sha' Allah. 
Find Out More










Latest
Find out more about our work with the people of Syria