---
Provide Bread to Earthquake Survivors
Our mega bread factory in Afrin produces 50,000 loaves a day
Ten of thousands of people in Türkiye and Syria have so far been killed after two massive earthquakes that struck on February 6. The quake is the biggest the region has seen in 100 years and has caused widespread destruction.

In northern Syria, where up to 5 million people have been affected, families who fled war in other parts of the country have now had their lives turned upside down once again. They need food, shelter and clean water urgently.
Our mega bread factory in Afrin, although being located in one of the worst hit areas in Syria, is undamaged and producing 50,000 loaves of bread a day for earthquake survivors and those displaced by the conflict .

We are also building family homes and borehole wells providing clean, safe water to thousands. As communities in Syria try to recover from this latest devastation, your Sadaqah and Zakat can provide them with lifesaving relief.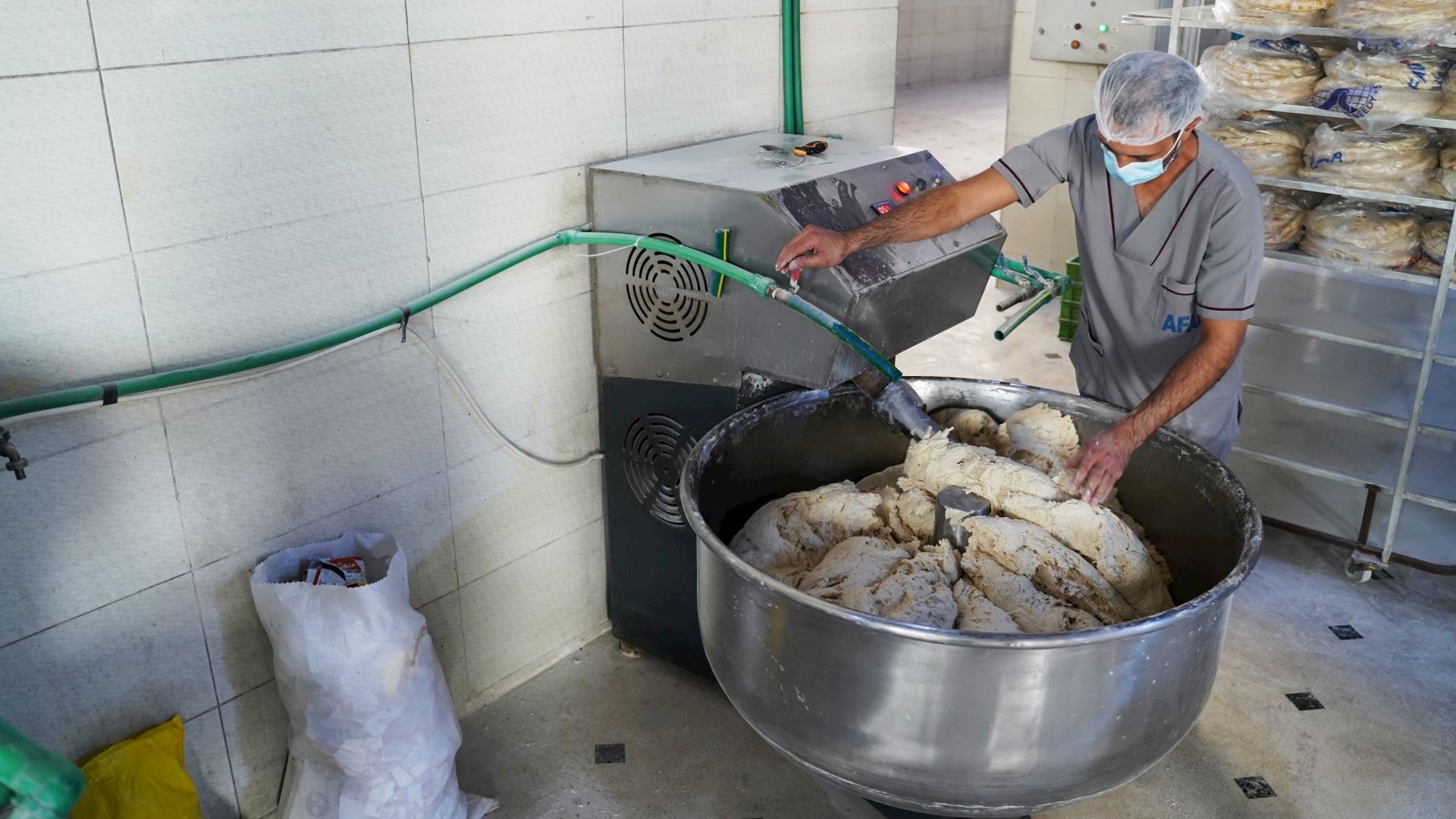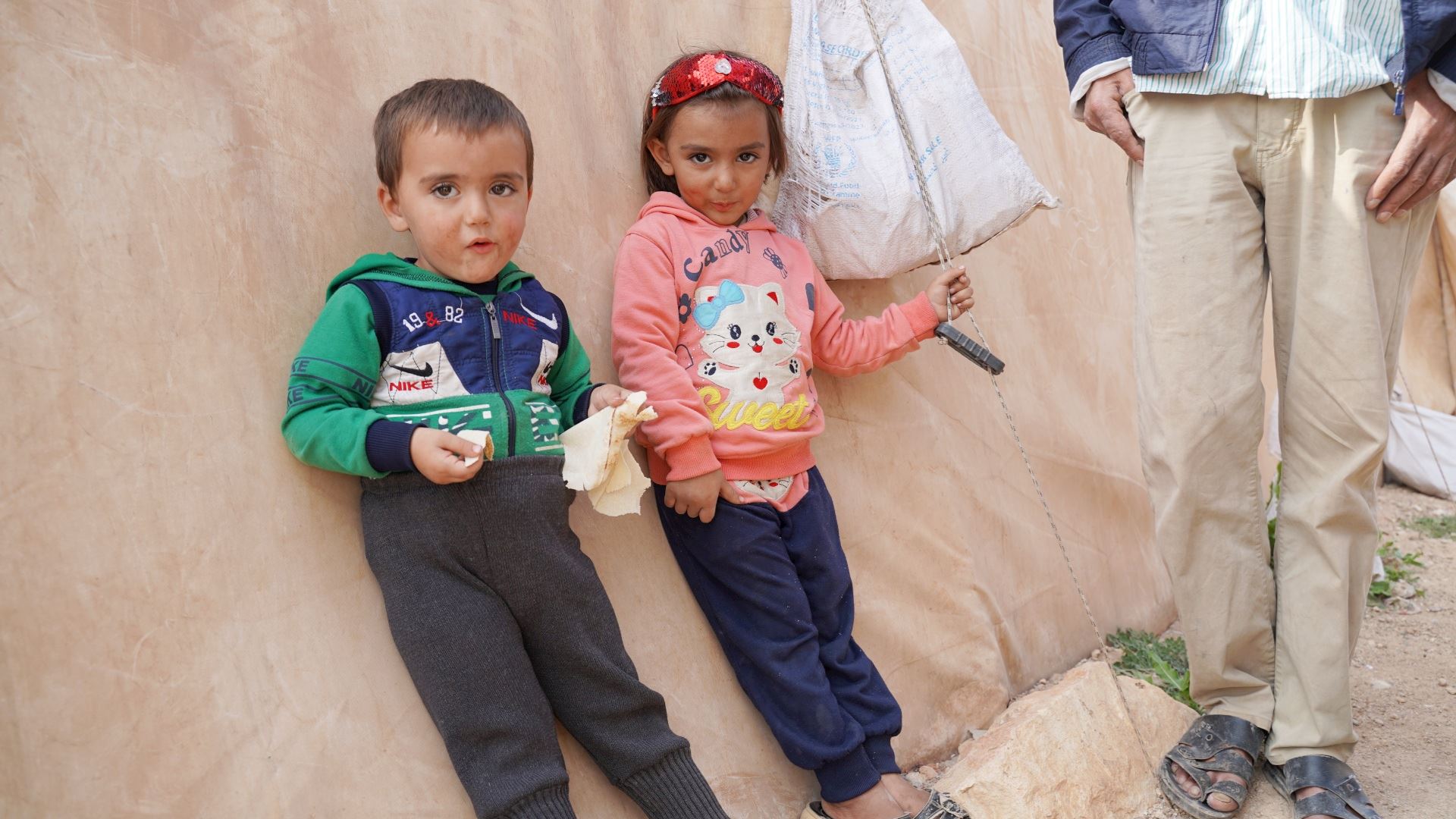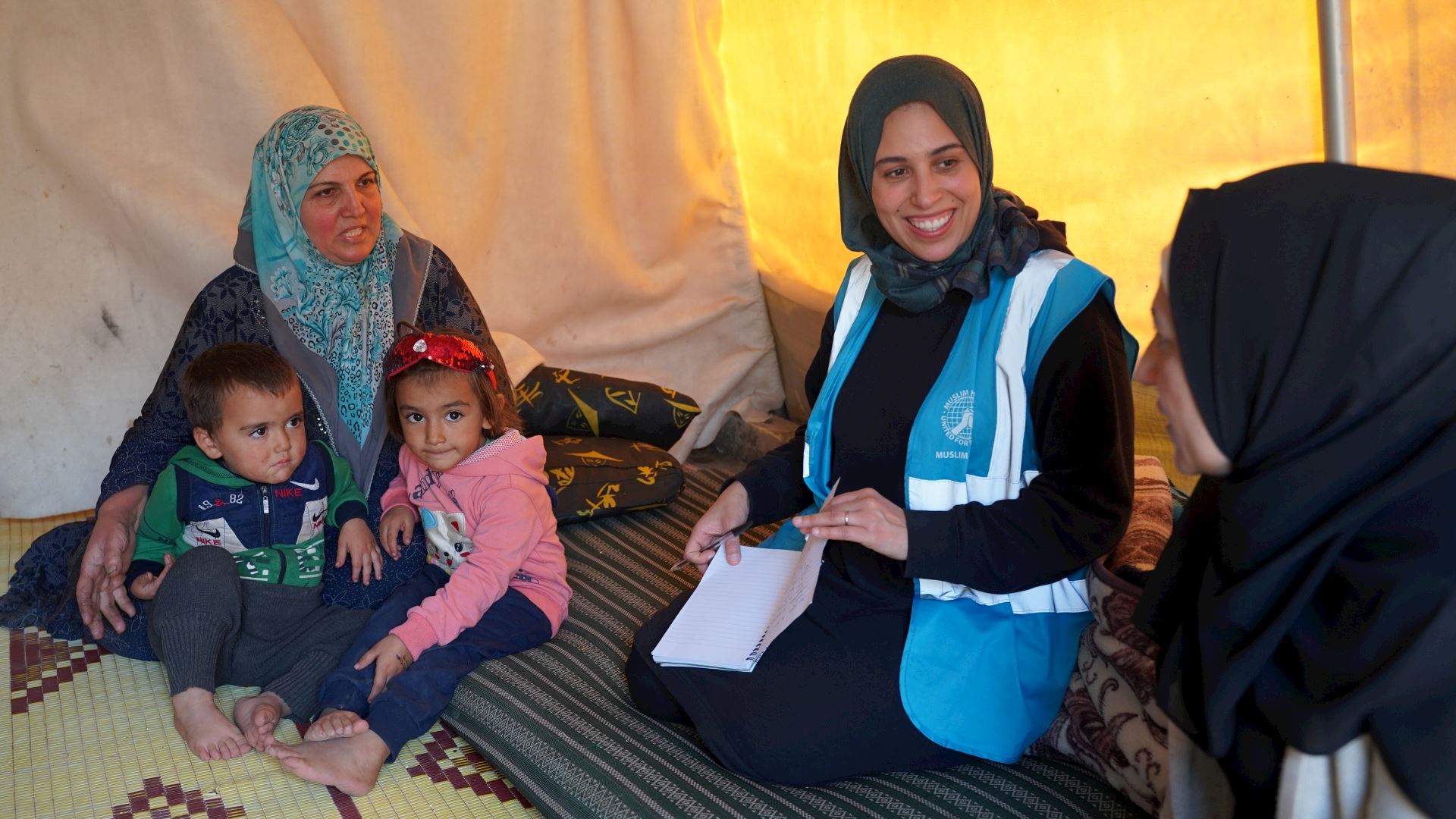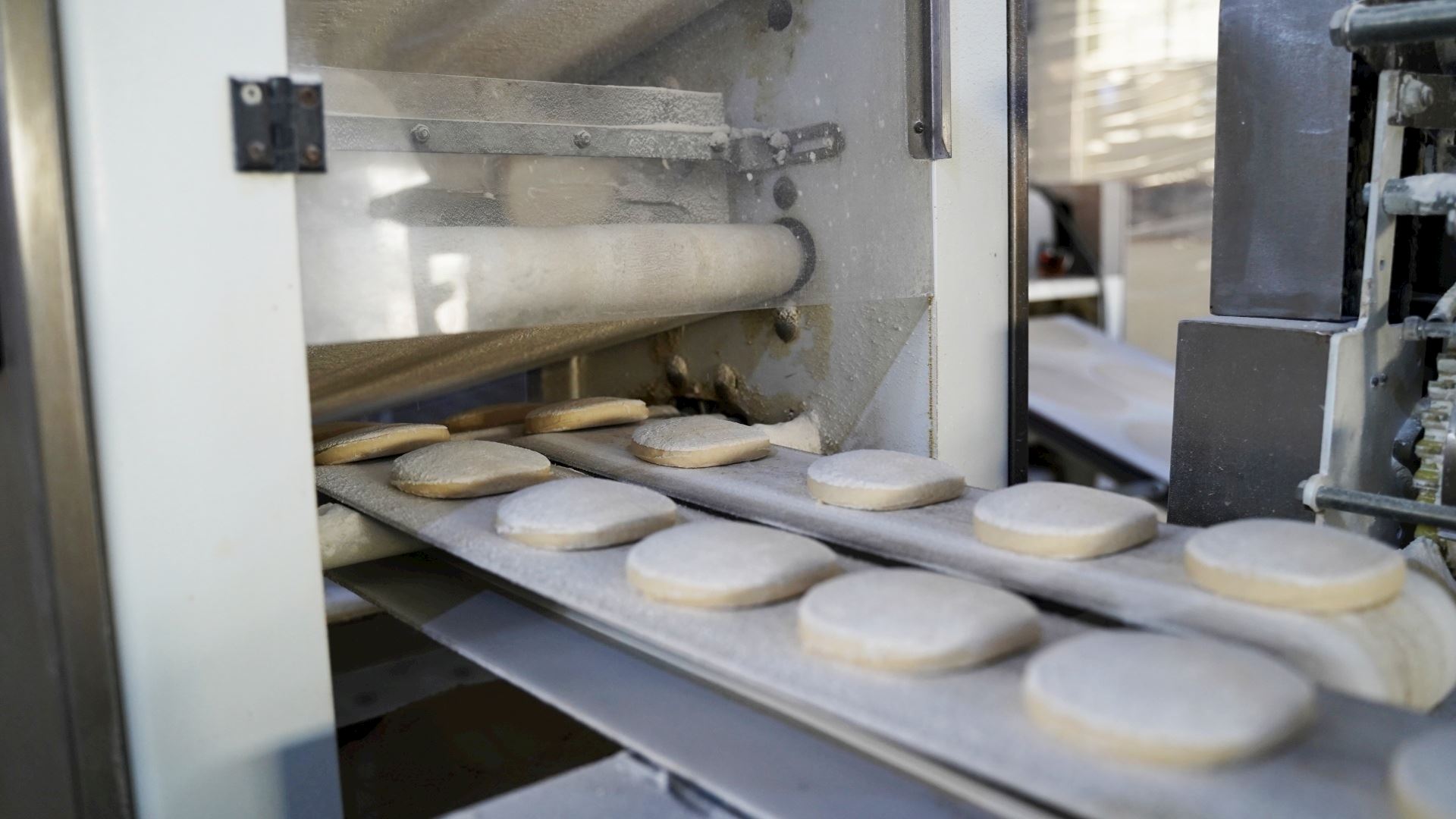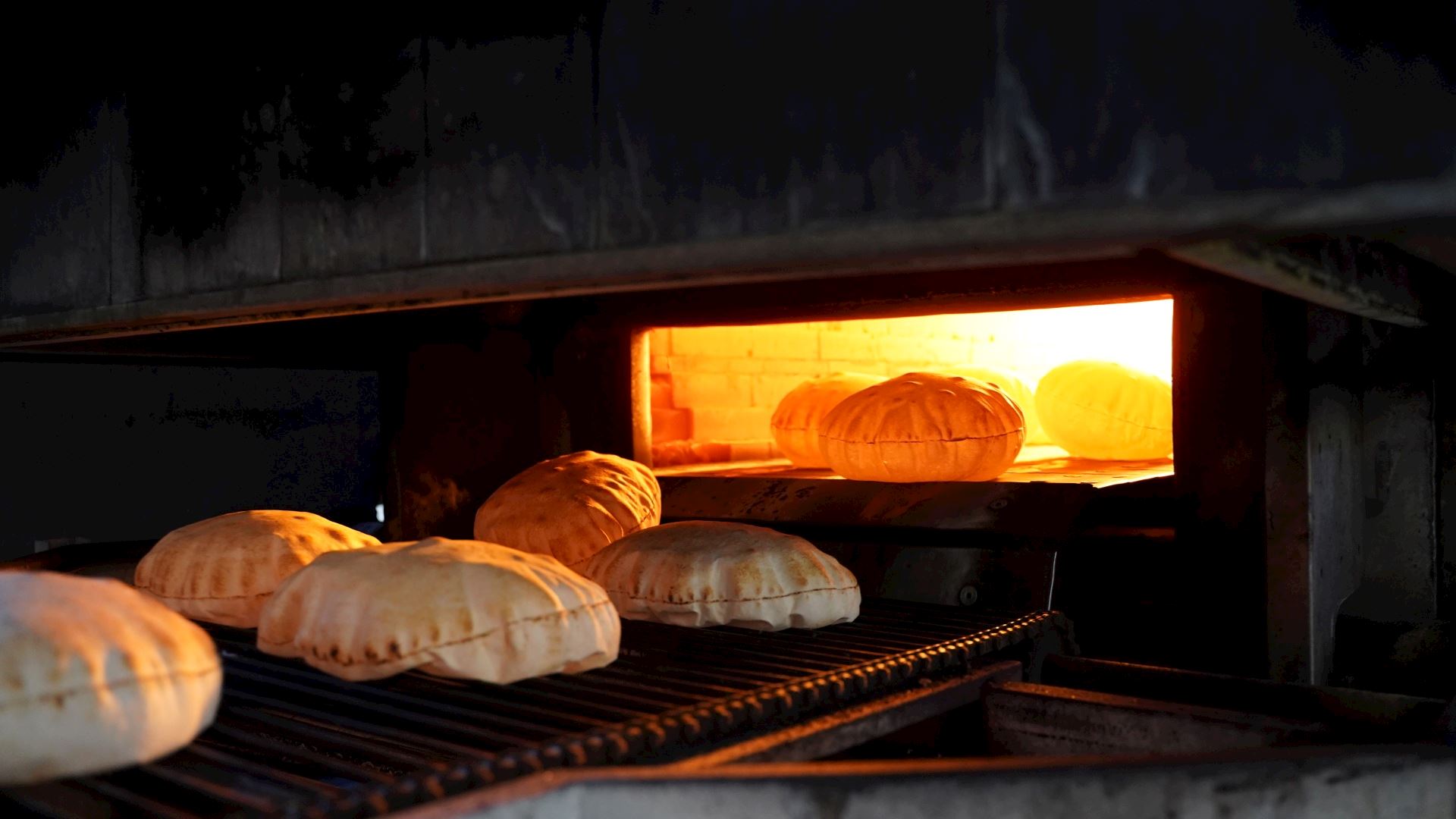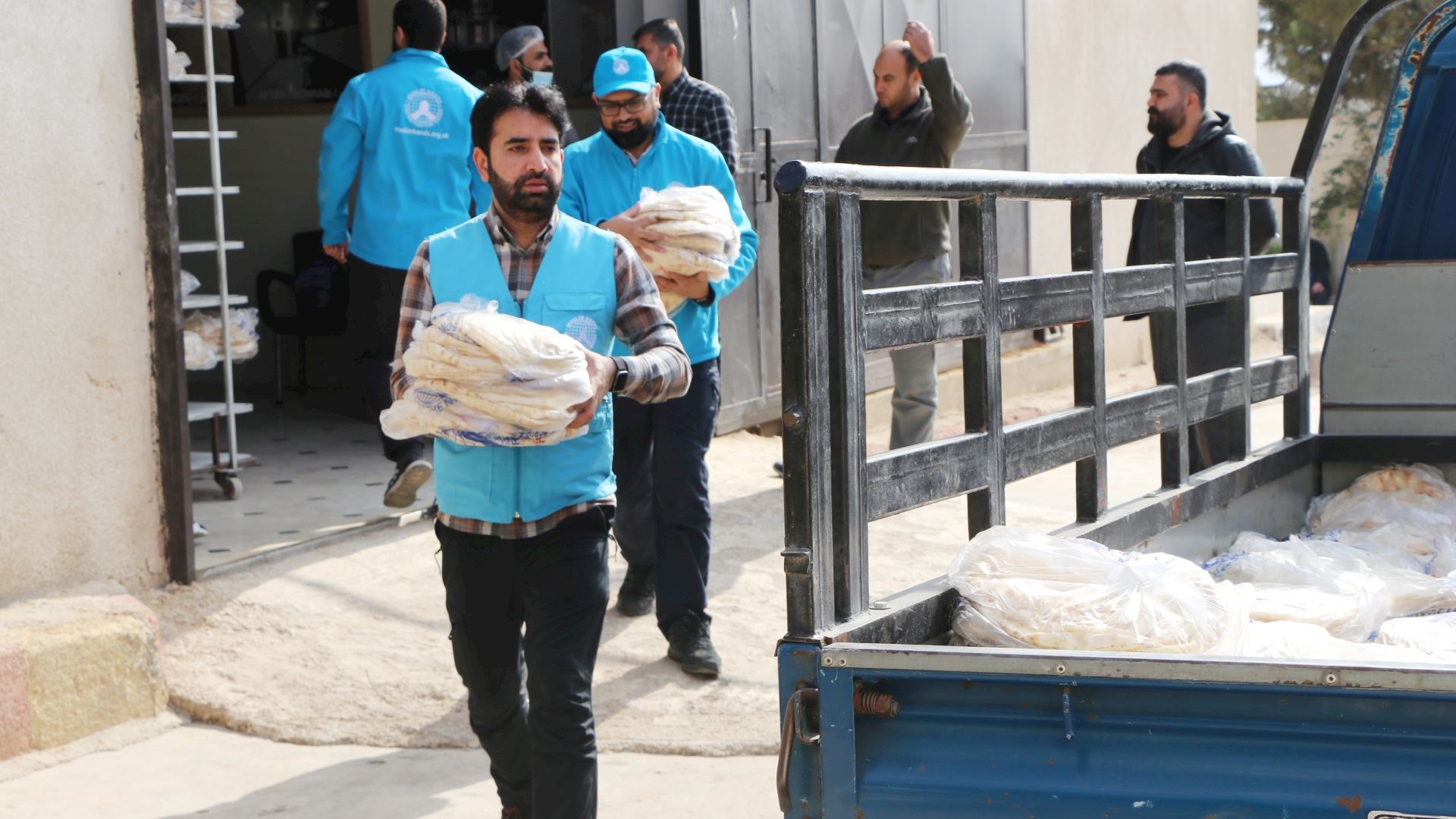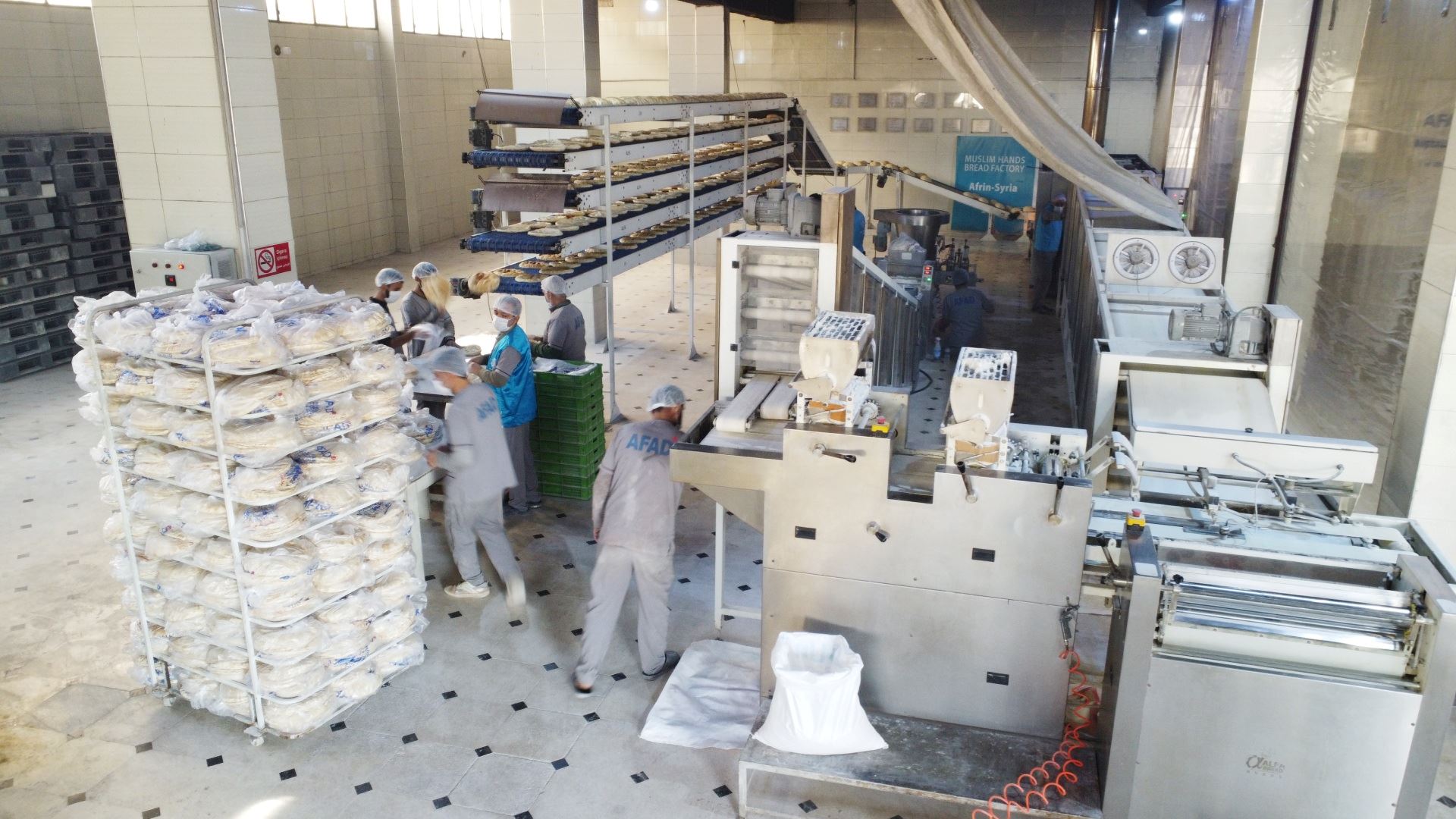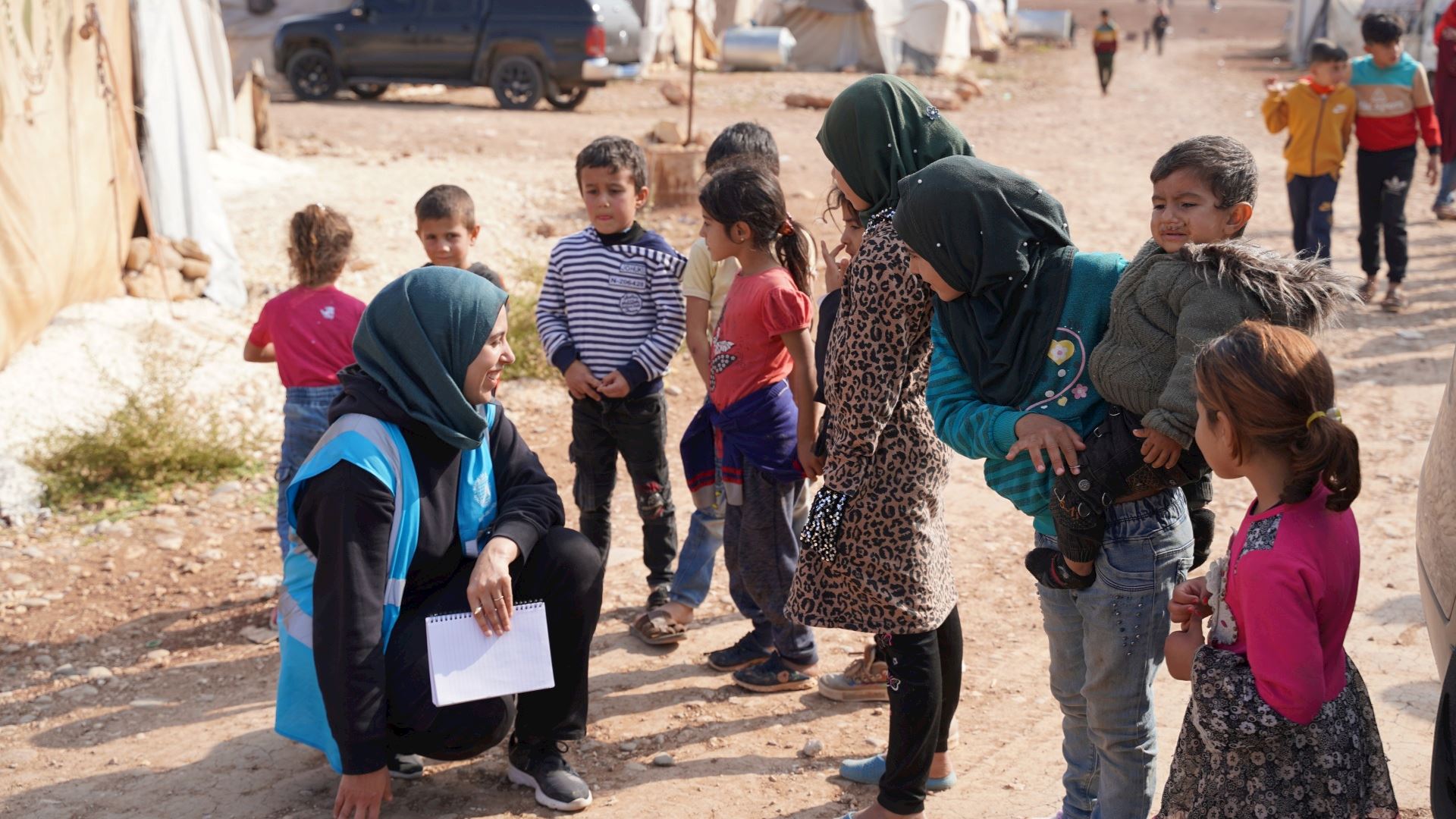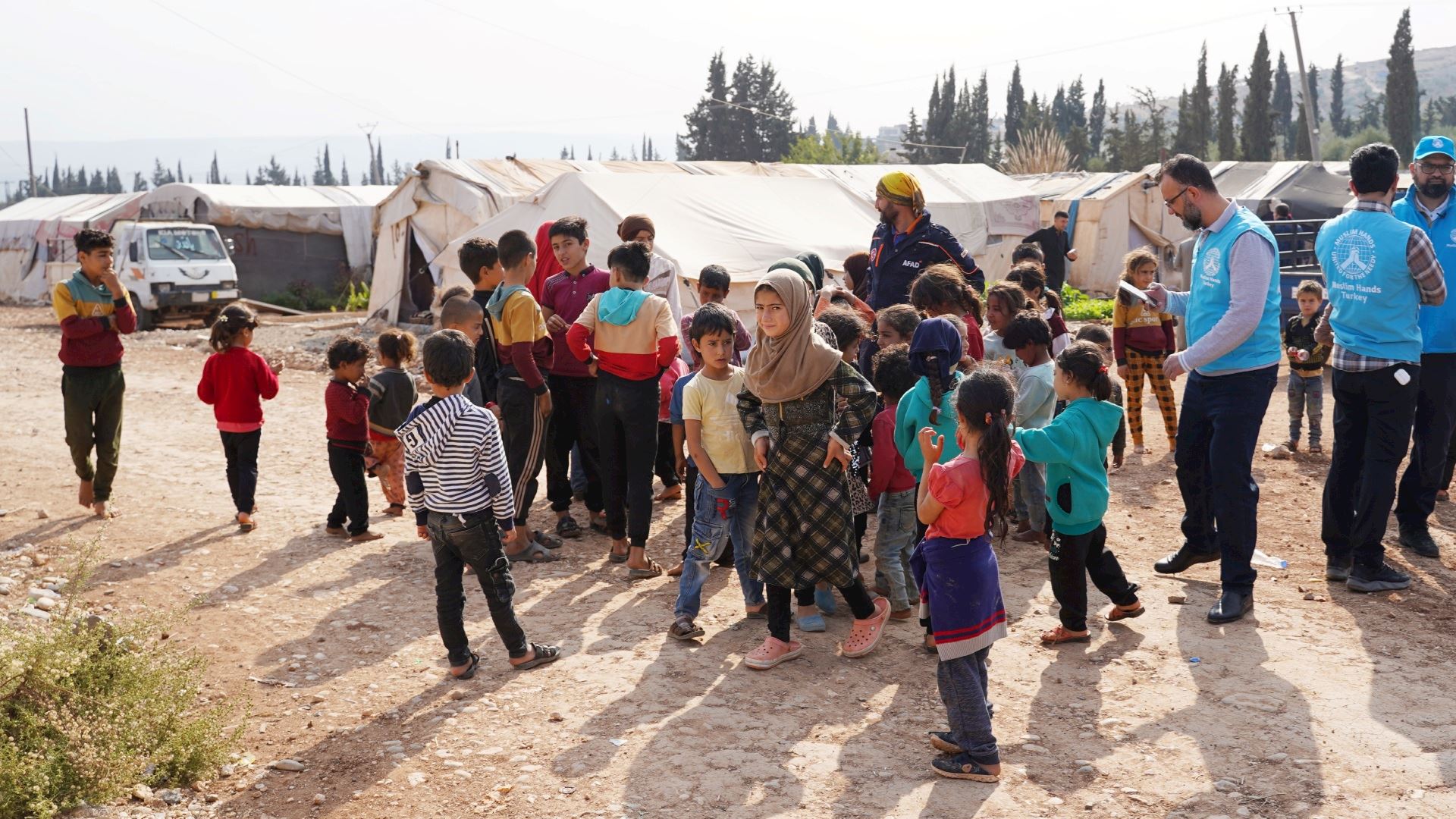 Key Facts
Over a decade on, the conflict in Syria is still causing untold suffering
How You've Helped
Here are a few ways you've supported the blessed people of Syria:
Delivered over £3.8 million worth of food into Syria via Big Aid Convoys
Distributed vital winter relief to Syrian refugees inside Syria, Lebanon, Iraq and Turkey
Provided families in Syria, Lebanon, Iraq and Turkey with monthly emergency food parcels
Supported medical clinics and a children's hospital for displaced families in Idlib
Established water tanks, ambulance services and pyscho-social support for Syrian refugees in Lebanon
Provided over 4,000 children with an education, in Syria and Turkey, as well as supporting orphanages

Help us Build Homes for Displaced Syrian Families
The Prophet (saw) said, 'It (Shaam or Greater Syria) is Allah's best land, to which He sends His best servants'. [Abu Dawud]
For over a decade, you have provided Syrian families with vital emergency relief including food, water and winter supplies, as well as helping to establish schools, bakeries and mobile medical clinics. Now, we urgently need your help to build homes for displaced families in Idlib, northern Syria.

Living in makeshift shelters or even out in the open, these families are vulnerable to all kinds of dangers. Last winter alone, tens of thousands of tents were destroyed by flooding. They are in desperate need of safe and stable homes to protect them and their children.
Our partners on the ground will be building a total of 50,000 brick houses for displaced Syrians in the safe zone near the Turkish border.

Each home costs £2,000 to build - less than what many of us would spend on a new sofa! They are 38m² and include two main rooms, a kitchen, a washroom and a small yard.

Donate now and be a lifeline to Allah's best servants in their hour of need.
Latest
Find out more about our work in Syria