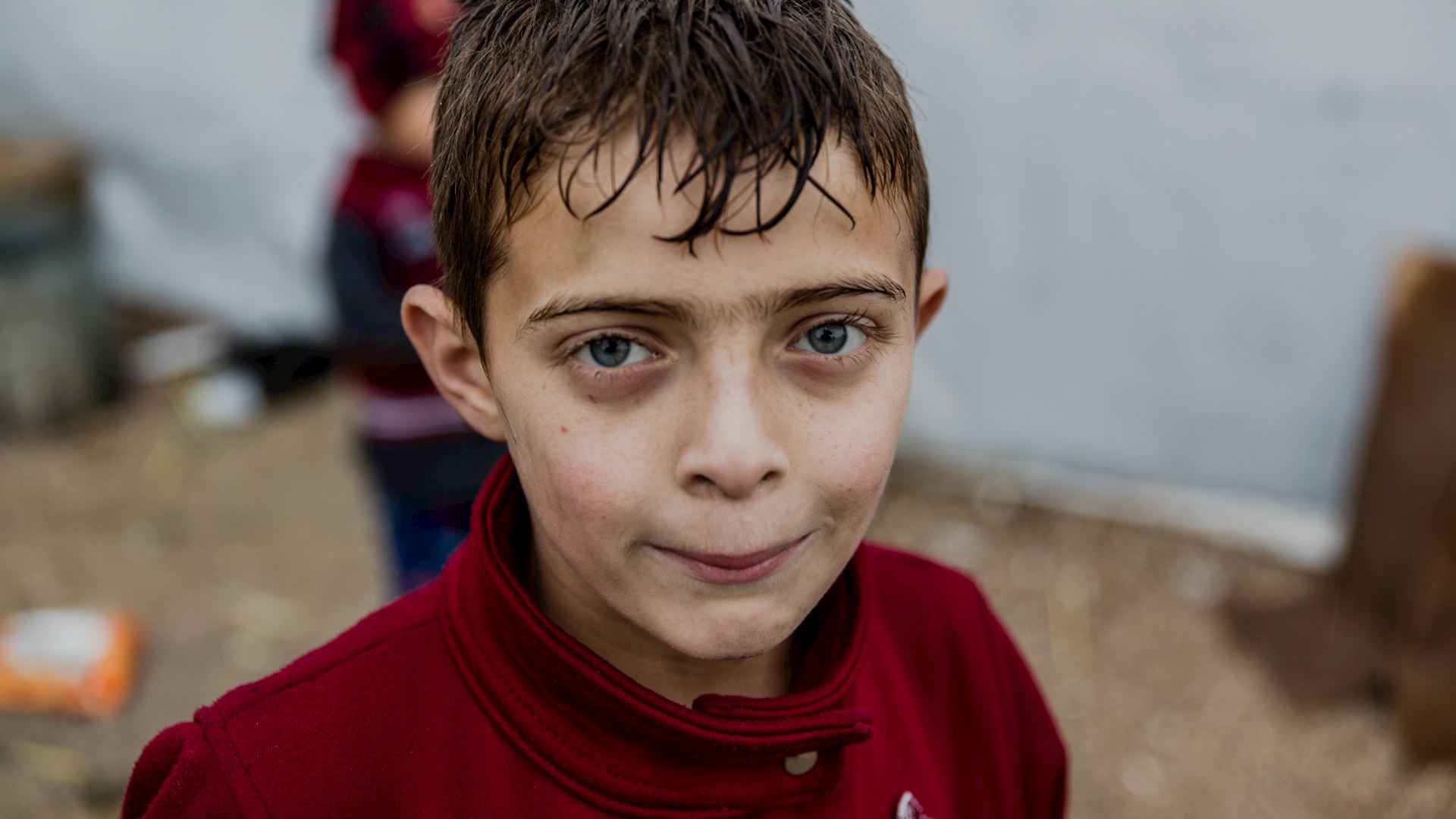 Syria Crisis
Save lives now
---
Supporting Syrian Refugees affected by Floods
The war in Syria has created one of the worst refugee crises of our time and as conflict rages on, returning home seems like a distant dream to displaced families. In Lebanon, Syrian refugees make up more than 25% of the population and many of them reside in overcrowded refugee camps.

On Sunday 6th January, Storm Norma brought heavy snowfall and severe flooding to the the camps of Lebanon, hitting the Bekaa Valley with particular ferocity. This was followed by Storm Miriam and the extreme winter weather, which is already affecting more than 22,000 refugees, is set to continue.
In some camps the water has risen to nearly half a metre, causing damage to precious winter supplies and destroying shelters. Some Syrian families have once again been made homeless and others have lost the essentials they were relying on to see them through the winter.

Our teams are currently on the ground in Bekaa Valley, one of the worst-hit areas, delivering vital aid including heating oil and emergency food parcels to thousands of refugees. With more snowfall expected to continue throughout the week, your help is urgently needed.






---
Key Facts
Since the outbreak of conflict in 2011, the situation in Syria has steadily deteriorated
Eight Years On: Muslim Hands is Still on the Ground in Syria
Eight years since the start of conflict in Syria, over half the country's population is in need of urgent humanitarian assistance. Hospitals, schools and bakeries have been destroyed by heavy bombing and violence, hundreds of thousands have been killed and millions more have had to flee their homes.
Muslim Hands has been working in Syria since 2012. With your help we've delivered a continual supply of life-saving emergency aid as well as supporting Syrian families with education, healthcare and livelihoods projects. As the suffering shows no sign of abating, please remember Syria in your Sadaqah and Zakat.
What We're Doing
Muslim Hands has been on the ground, in Syria and on its borders since the very beginning. So far, with your help, Muslim Hands has provided:
Emergency food and winter aid to the fleeing population of Eastern Aleppo
Over 4,000 children with an education
Nearly 100,000 people with emergency food items
Families in Syria, Lebanon, Iraq and Turkey with winter parcels and hygiene kits
Medical treatment to over 40,000 patients
Water tanks, an ambulance service and pyscho-social support for Syrian refugees in Lebanon

The Big Aid Convoy
Last Ramadan, for the second year running, Muslim Hands delivered a Big Aid Convoy of 35 containers of food from the UK and South Africa to Syrian refugees.



Alhamdulilah, we were able to send £1.4 million worth of food aid to Syrian families. Keep an eye out for this year's convoy. It's going to be bigger and better than ever in sha Allah!
The Big Aid Convoy