15 March 2021
Ten Years of Joining Hands for Syria

The Messenger of Allah (saw) said, 'It (Shaam) is Allah's best land, to which He sends His best servants'. [Abu Dawud]
Today marks the 10th anniversary of the Syrian conflict. A decade on, it has created the worst refugee crisis of our time, with 5.6 million Syrians fleeing the country, and 6.1 million people displaced within Syria. 80% of those displaced are women and children.
For ten years, the people of Syria have relied on us for humanitarian aid. From food to clothing to education, your Zakat and Sadaqah have been supporting them through this devastating crisis. Today, we'd like to share with you some of the ways your compassion has made a difference:
2012: Feeding Syria
In 2012, as the humanitarian crisis in Syria worsened, the towns along the Syria-Turkey border became a hub for aid organisations working with refugees from northern Syria. Our teams worked within these towns to purchase and store food and send this essential relief into Syria.
Ten years on, your donations continue to provide regular food parcels to thousands of families in Syria and Lebanon.
2013: The First Long-Term Interventions
In 2013, we began working with a community in Mashaad, Aleppo to bring an abandoned bread factory back to life. We refurbished the old factory and provided essentials, such as flour and fuel, to get production up and running again. Within days, loaves were being distributed to needy local families.
Muslim Hands covered the running costs, including ingredients, power, staff salaries and transportation. The bread factory alleviated hunger, provided jobs, stability and much-needed normalcy in an area devastated by years of violent conflict.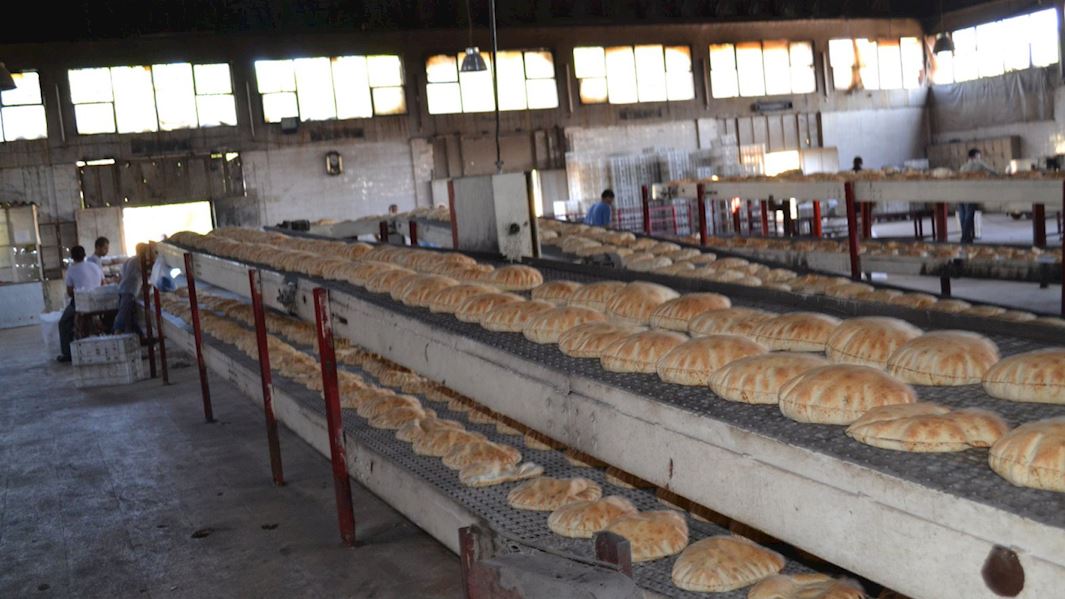 Meanwhile, we launched two schools for displaced children: in Idlib and on the Lebanese border. While the food parcels helped families to survive the crisis, the schools ensured children weren't missing out on an education, giving them the opportunity to learn and grow.
In 2013, we also distributed winter relief to Syrian refugees in Lebanon. To this day, you continue to warm families spending the bitter winter in makeshift homes, providing blankets, clothing and stoves for their tents.
2014: Safe Water for Syria
By 2014, Lebanon was hosting one million Syrians, most of them in overcrowded camps or disused buildings. The outbreak of waterborne diseases was commonplace and there was a high demand for clean drinking water.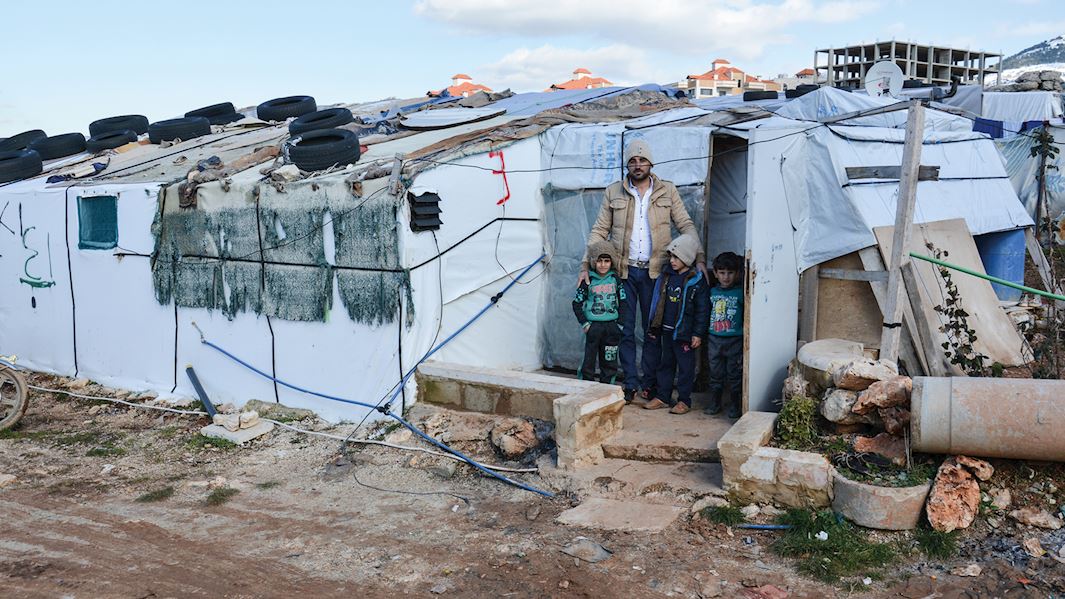 With your support, we began transporting water tankers to camps in south Lebanon, on a weekly basis. We also ran mobile ambulances and other sanitation projects, reducing waterborne illnesses for Syrian refugees.
Meanwhile, as infrastructure within Syria was damaged, many Syrians had little to no access to safe, clean drinking water. Muslim Hands piloted the use of low-maintenance, domestic water filtration units and installed them in 200 homes. 
Moreover, your Zakat and Sadaqah continued to provide food and winter relief. You also set up a school in Al-Fatera, Idlib, to educate hundreds of displaced children.
2015: Three Years of Support
By 2015, you had been supporting Syrians for three years. At this point, 13.5 million people within Syria were reliant on humanitarian aid and 4 million Syrians had fled the country. As the crisis continued to grow, your donations were more vital than ever.
You continued to provide food and winter relief, including to thousands of refugees in northern Iraq. Meanwhile, in Turkey, you began supporting the Kumlu School, providing around 500 Syrian children with a comprehensive education as well as a safe place where they could play and socialise.
2016: Shine for Syria
In November 2016, families across the UK and South Africa came together to Shine for Syria. In the UK, you gathered in Queen Elizabeth Olympic Park for a 5-mile night walk for Syrian refugees.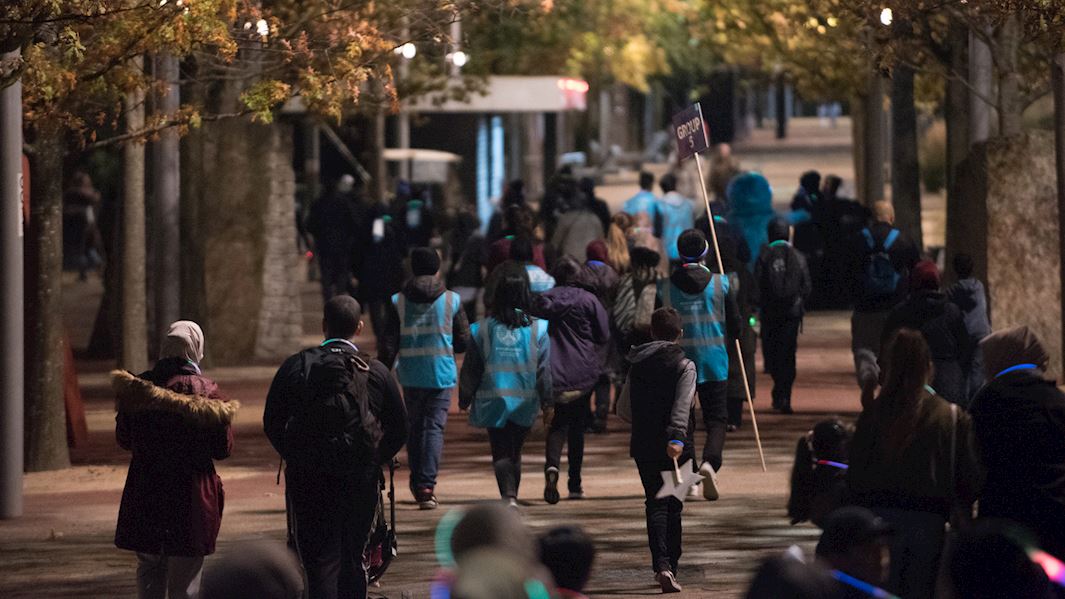 Your donations helped to provide food, warm clothes, blankets and heating for families living in tents and makeshift shelters, in the Bekaa Valley in Lebanon.
Within Syria, our team continued to travel into dangerous and remote areas to deliver your aid. In 2016, we delivered emergency food to besieged Madaya in southern Syria, where families were so hungry they were eating grass and leaves to survive.
2017: The Big Aid Convoy
In Ramadan 2017, we put together a Big Aid Convoy for Syria for the first time and your response was amazing!
During Ramadan, you dropped off rice, flour and tinned food to masjids across England. Alhamdulillah, a total of 19 containers were filled with just under 400 tonnes of food, worth around a staggering £400,000.
The Big Aid Convoy headed from Nottingham to Felixstowe, where the containers were shipped off to the Port of Mersin in Turkey. They were transferred by our partner, AFAD, into trucks which drove down to Kilis, close to the border of Syria. After a monumental effort, the containers finally arrived inside Syria, feeding thousands of families.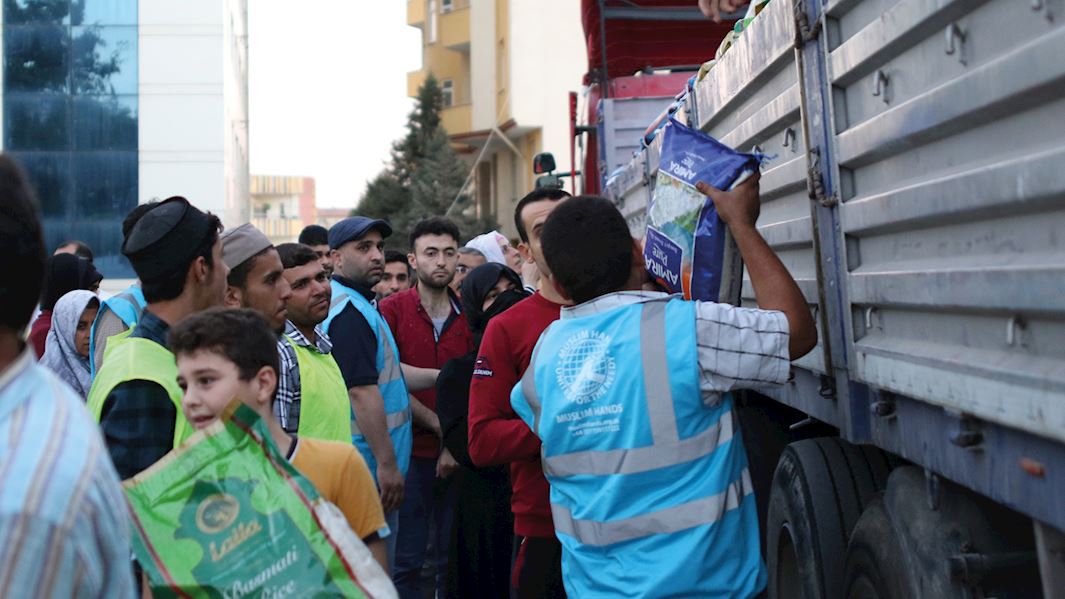 We were humbled and inspired to see people coming together in the UK for our Syrian brothers and sisters. Amreen Hussain, our Campaign Officer at the time, said: 'To see communities coming together to support Syrian families living miles away showed us that people want to make a difference. Seeing the containers drive off in to Syria at the border in Turkey was extremely emotional and it was the hard work of all the donors that made this happen'.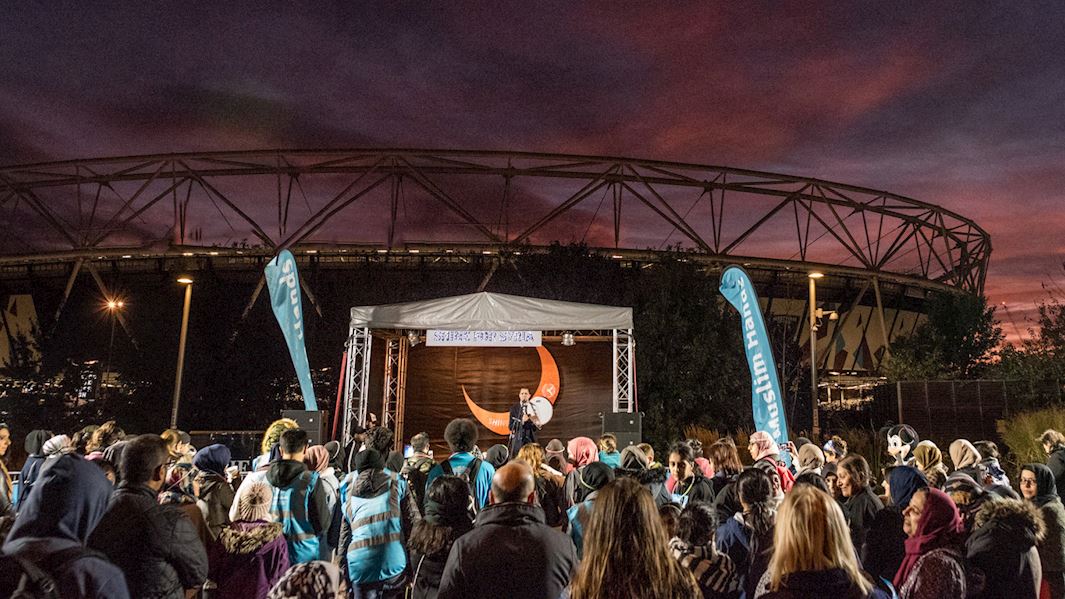 Later, in October 2017, you joined Shine for Syria again, to provide winter relief to refugee families in Lebanon and Turkey. Once more, you lit up the night in support for our Syrian brothers and sisters, walking 5 miles in Queen Elizabeth Olympic Park in London.
In 2017, you also began supporting an orphanage in Salqin, Idlib, offering shelter in the dormitory and Islamic education in the school.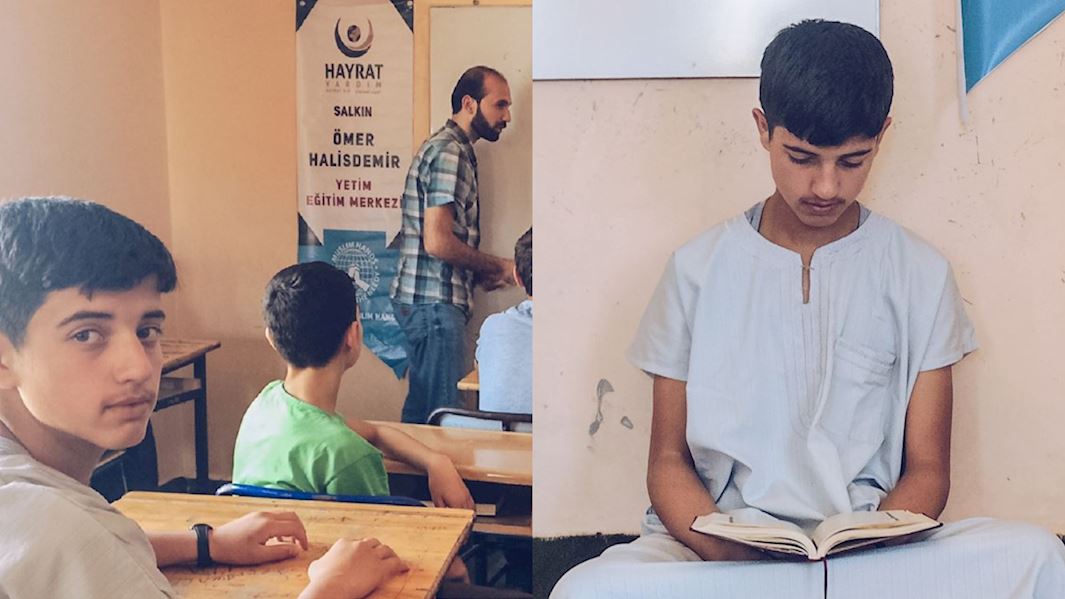 2018: Food for Starving Ghouta
In March 2018, the intense bombing in Ghouta meant even a UN aid convoy was forced to leave. 400,000 people were trapped in the town and in dire need of humanitarian aid. With your support, we provided hundreds of meals every day to the starving families trapped in Douma and Saqba (Eastern Ghouta).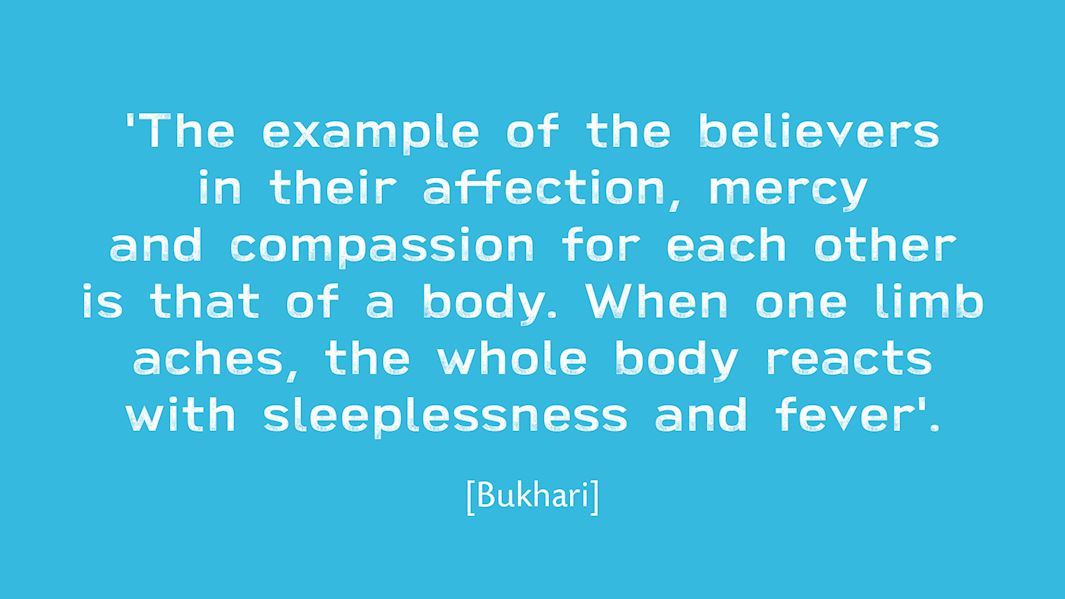 In Ramadan 2018, we put together a second Big Aid Convoy for Syria. Masjids and community centres across the UK and South Africa collected £1.4 million worth of essential foods like rice and flour. With your support, we delivered this vital relief to our vulnerable brothers and sisters.
2019: The Biggest Big Aid Convoy and the Idlib Crisis
For the Big Aid Convoy's third Ramadan, families in the UK, France and South Africa joined forces to help Syrian refugees in Turkey, filling 81 containers in masjids and community centres across various locations with rice. You helped us send our biggest Big Aid Convoy yet, worth more than £2 million, alhamdulillah!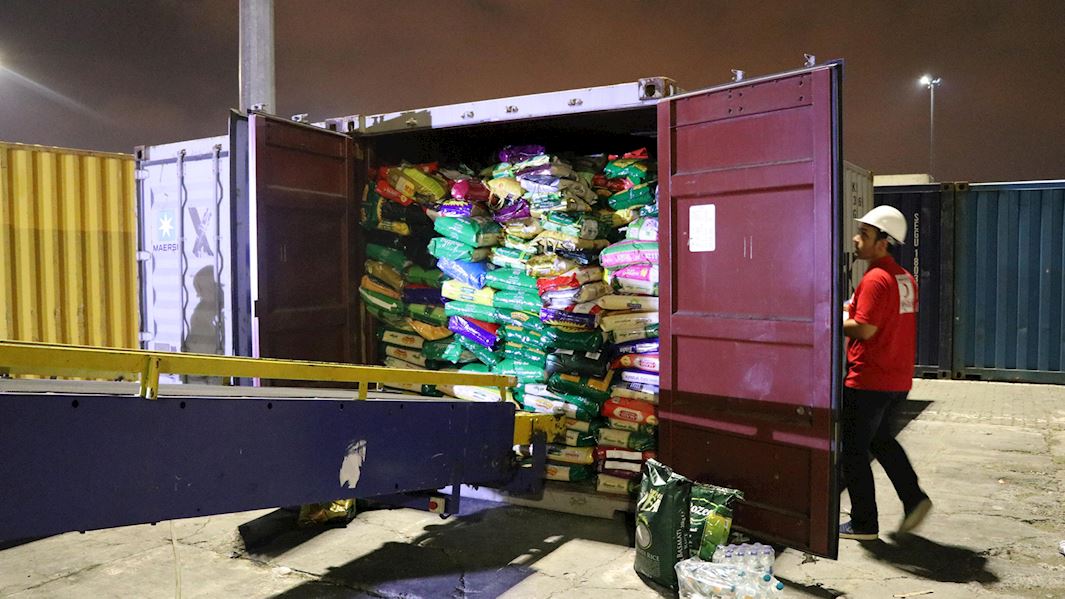 Later in the year, your generosity enabled us to respond to the devastating Idlib crisis. In December 2019, thousands of families were displaced in northern Syria. Within a few months, around one million people had fled their homes, 80% of whom were women and children. Families were on the road for several days, not eating or sleeping, desperately trying to reach northern Idlib to seek shelter in existing camps and local communities.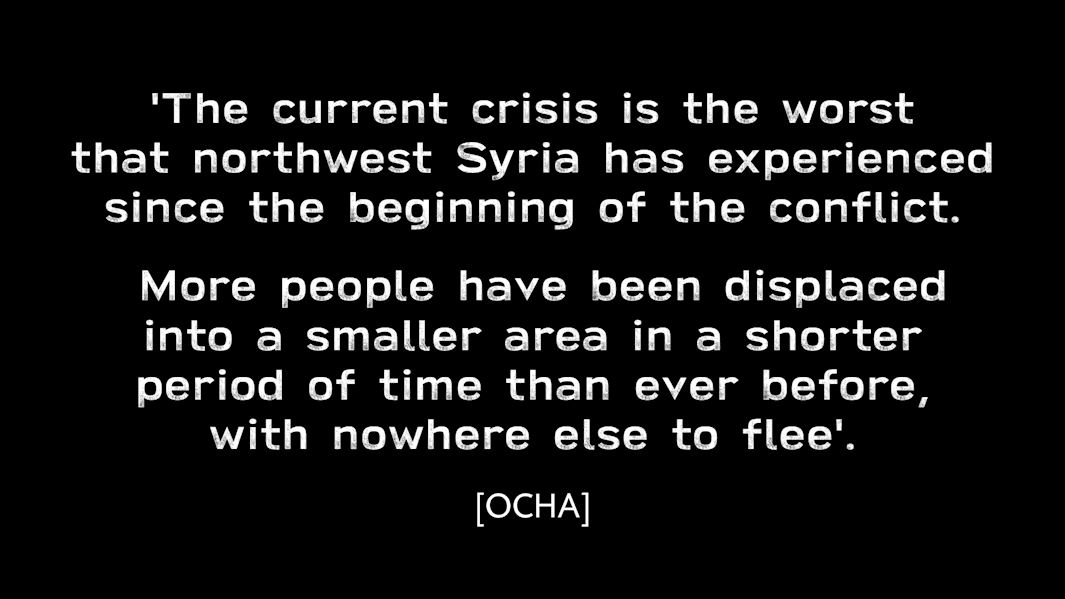 From December 2019, you also supported the Leen Clinic in Idlib, set up by Al-Sham Humanitarian Foundation. This clinic provides hundreds of medical consultations and prescriptions every month, as well as running ambulance services.
2020: A New Partnership & Reviving the Bread Factory
In early 2020, we continued our partnership with Al-Sham Humanitarian Foundation in northern Syria.
Through them, you provided emergency food parcels, as well as survival items like feminine hygiene products, nappies, cooking items and other essentials needed to live in refugee camps.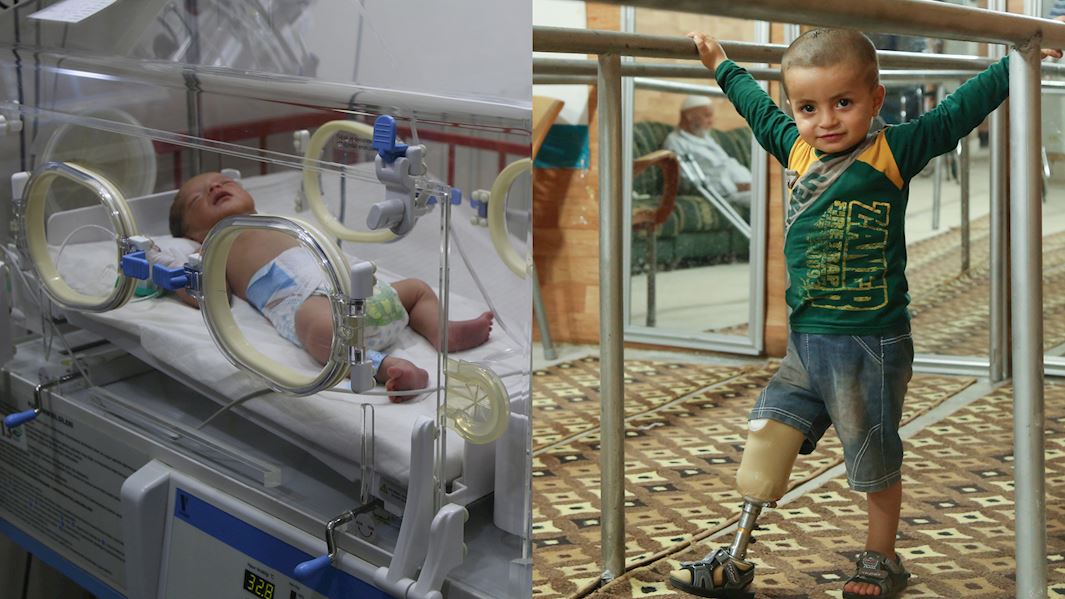 Moreover, you also gave towards the Intensive Care Unit in Al-Sham Specialised Hospital for Children. This provided lifesaving treatment for thousands of displaced children and their mothers, including incubators for new-born babies, vaccinations and emergency care.
On top of this, you helped us support Al-Sham Centre for Prostheses in rural Idlib. This essential Centre manufactured hundreds of prosthetic limbs, provided physical therapy to patients and trained them to acclimate to their new limbs. This was a life-transforming project, alhamdulillah!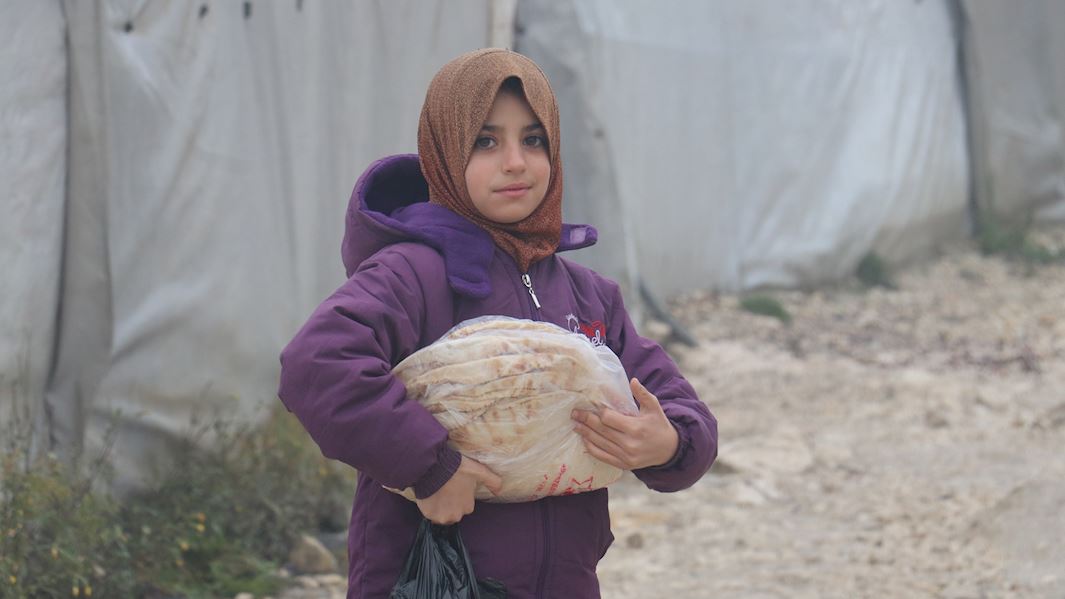 You also launched a bread factory in Sarmada, in Idlib! Back in 2013, we had restored an abandoned bread factory in Aleppo, but as the conflict in the city worsened, we were forced to discontinue the project. Allah granted us another opportunity to provide bread to blessed Syria, alhamdulillah, and our Idlib bread factory is now feeding thousands of people every day.
2021: The Syria Housing Project
We are now in March 2021. A decade of conflict has passed, and the 11th year of this humanitarian crisis is beginning.
The Syrian population is still in the grips of an appalling displacement and refugee crisis. In fact, a whole generation has grown up without homes, living in makeshift shelters, tents or out in the open. After everything they have been through, these families are in desperate need of security and stability.
Our partners on the ground have been given over 100 acres of land in Idlib, in the safe zone near the Turkish border. They are using this land to build 50,000 brick houses for displaced Syrian families who are currently living in makeshift shelters or out in the open. These houses will sit within a wider residential community, which will include 50,000 houses, schools, medical facilities, a solar-powered borehole and infrastructure like roads, a sewage system and garbage disposal.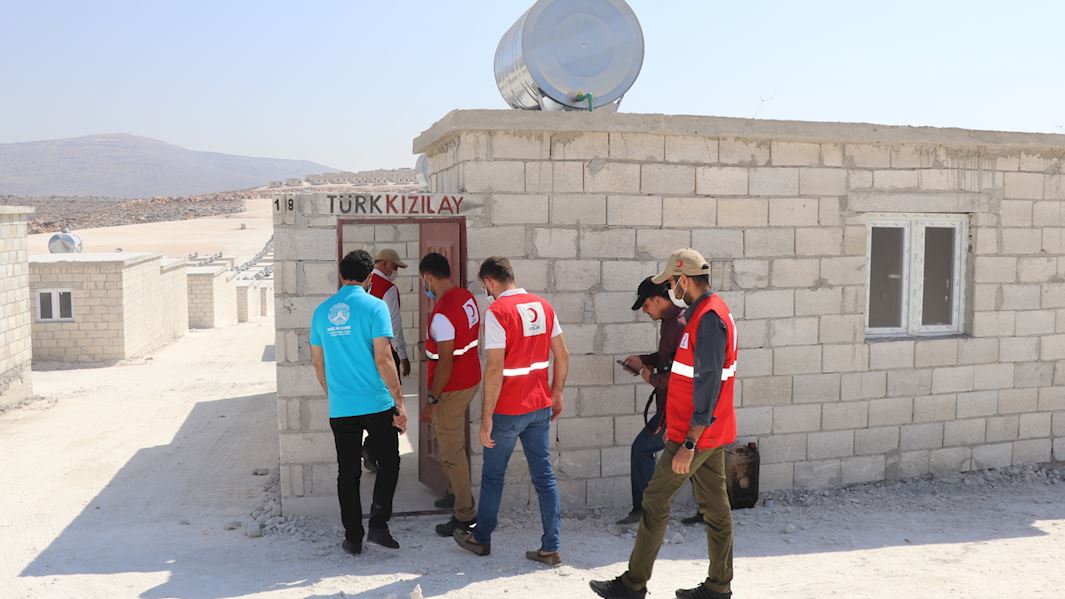 Each fully-furnished brick house is 38m² and includes two main rooms, a kitchen, a washroom and a small yard. The houses will also be furnished. The total cost of building each home is just £1,200.
This is a collaboration between many INGOs, NGOs and charities - and alhamdulillah, we have been given the opportunity to be a part of this huge project. We have pledged to build 150 of these homes, and we hope to move families in by Ramadan.
For the last ten years, you have been standing by our Syrian brothers and sisters. You have provided food parcels, iftar, Qurbani, bread, water, clothes, blankets, heating fuel, ambulances, medical care, education and so much more. This article has touched upon a few of the ways you have made a difference, but the truth is, we will never know just how much your Zakat, Sadaqah and du'as have strengthened families during their most desperate time.
Today, on the 10th anniversary of the Syrian conflict, we are urging you to continue to help these blessed people. Give to the Syria Fund to provide emergency relief, or give to the Syria Housing Fund to build a house for a displaced family in northern Syria. May Allah put barakah in everything you give to His chosen servants, ameen!
---
Facebook

Twitter

Email This