24 February 2020
Your Donations are Saving Lives in Idlib

In northern Idlib, along the border with Turkey, around a million IDPs are living in tents, makeshift shelters or out in the open. Since December 2019 alone, over 600,000 people, the majority of whom are women and children, have been displaced in northern Syria, many of whom sought refuge in these IDP camps in Idlib.
Over the last three months, your donations have supported displaced Syrian families through a health clinic in Idlib. The Leen Clinic was set up by our partners on the ground, Al-Sham Foundation, and it provides hundreds of medical consultations and prescriptions every month, as well as researching the health situation on the ground and running ambulance services.
Alhamdulillah, through your donations and the dedication of the doctors on the ground, the Leen Clinic is saving lives in Idlib.
Ahmed lives in an IDP camp in western Idlib. Since fleeing their home, Ahmed has been desperately trying to find work to feed his family, but he is elderly and work is scarce. His youngest child, Adel, who is only two years old, began suffering from malnutrition.
'I couldn't give him food or medicine for months. Day by day, he was dying slowly', Ahmed said. 'Then, someone told us about a medical centre at a different camp that could cure my child. I moved my family and we visited Leen Clinic immediately. They gave Adel intensive care'.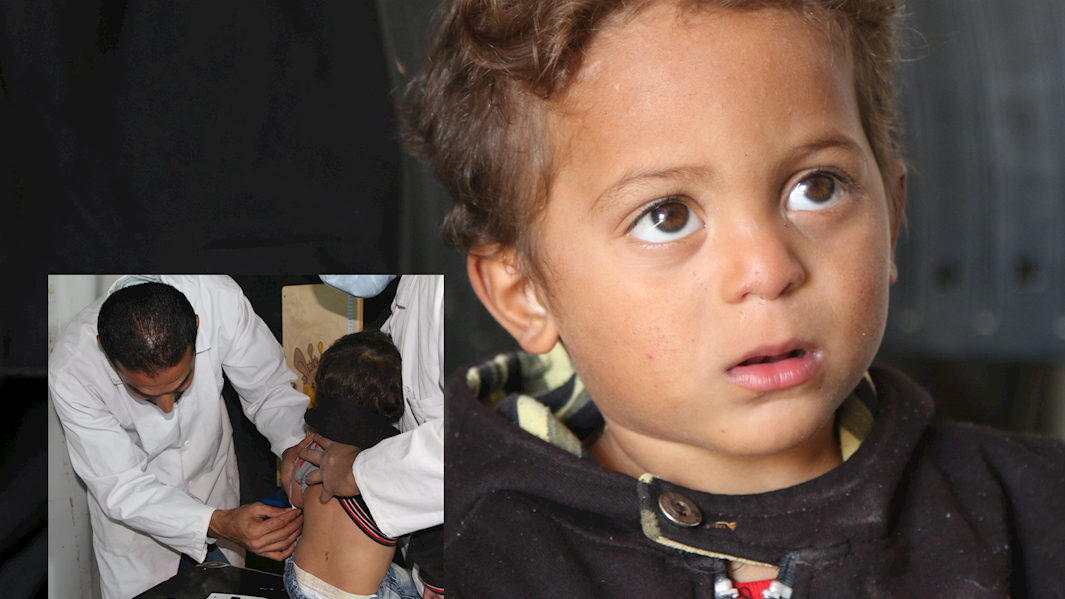 Alhamdulillah, the doctors at Leen Clinic were able to save Adel's life through intense nutritional treatment. Adel is now healthier and stronger and the doctors are monitoring his condition to keep him that way. They couldn't have done it without your support.
Adel is just one of hundreds of displaced children who benefitted from the medical treatment, emergency care and ambulance services which you donated towards. May Allah reward you for protecting the children of Syria with lifesaving aid.
---
Facebook

Twitter

Email This