06 May 2021
Aisha's Story: Moving into Their New Home!

The Prophet (saw) said, 'It (Shaam) is Allah's best land, to which He sends His best servants'. [Abu Dawud]
The people of Shaam are beloved to Allah (swt) and His Messenger (saw), and we are honoured to facilitate your Zakat and Sadaqah towards these blessed people. In February 2021, we asked you to build homes for displaced families in northern Syria - and alhamdulillah, your response was incredibly generous!
Our initial target was to build 150 homes for displaced families. These would be part of residential complex of 50,000 houses served by infrastructure such as roads, a borehole and medical facilities. Each house would be 38m2 and would cost £2,000 to build.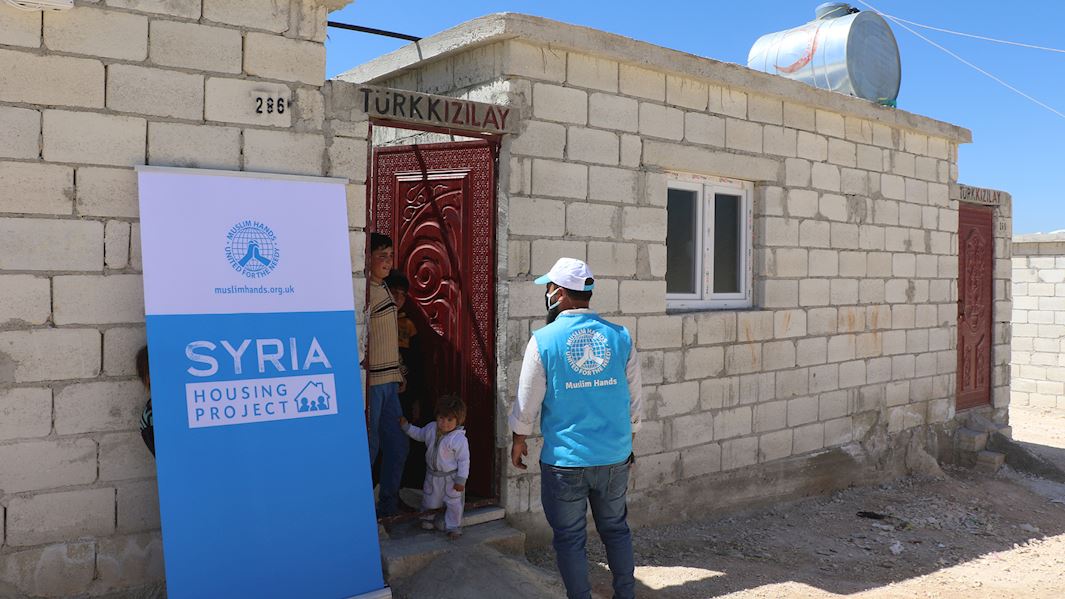 Alhamdulillah, you have so far donated 245 homes - so we've doubled our target to 300 houses! That's 150 more displaced families who will be sheltered in the next few months because of your compassion, mercy and generosity.
Some of the families began moving into their new homes at the beginning of Ramadan 2021 and our team on the ground joined them to find out how they felt about your support...
Aisha's story
Like many other Syrian women affected by the conflict, Aisha is a widow and a mother to young orphans.
She has three daughters and two sons, the eldest of whom is only 12 years old. Before the war began, her family lived a comfortable and ordinary life - the kind of life we tend to take for granted. They had a house filled with furniture, a stable income and food on the table. They had a school to send their children to and neighbours to chat with. These simple things were hardly luxuries - but they were certainly blessings: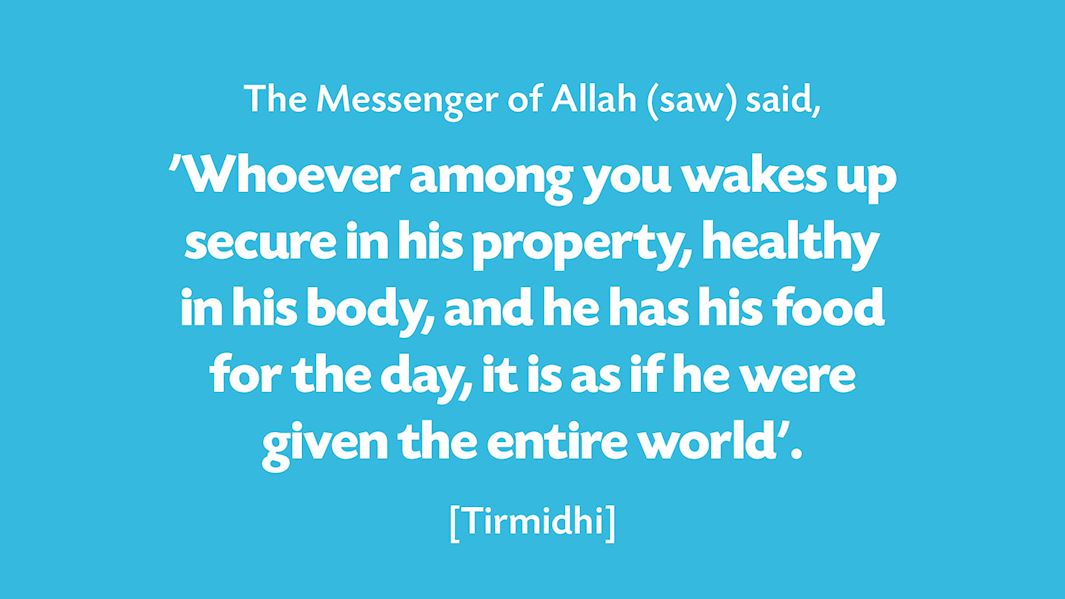 But Aisha's comfortable life was shattered by the war in Syria. Allah sent her test after test, beginning with the loss of her husband. She became a widow and the sole protector of her children. She alone had to make the decisions to stop sending them to school, to flee their hometown, to find them a camp where they could settle and be safe.
Aisha's children are aged 12, 11, 10, 9 and 5. Despite their young ages, they have endured unimaginable suffering. Three of them have spent their entire lives as children of war. 
Before this Ramadan, Aisha's family had been living in a tent for six years. It was bitterly cold during the winter and unbearably hot during the summer, with the entire family crowded into one small space. Her tent was also vulnerable to flooding and landslides.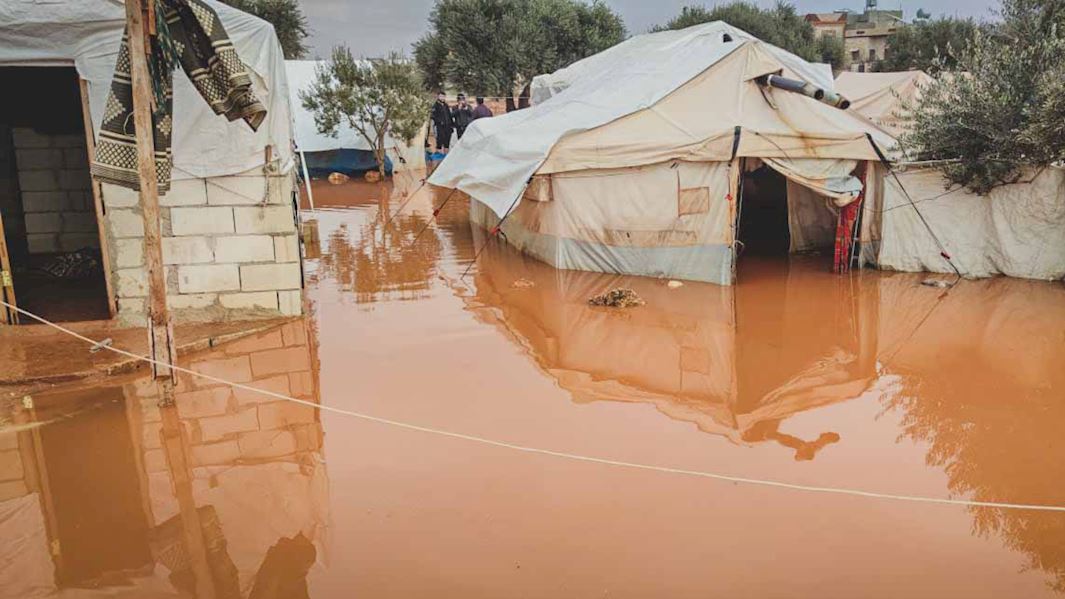 But even this flimsy shelter was an improvement on their past living arrangements.
Aisha remembers staying out in the open when she first fled the bombardment of her hometown. They would sleep under olive trees in an attempt to protect themselves from the elements. 'Everything I've done was to protect my children', she says - she was so desperate to ensure their survival that they fled with only the clothes on their backs.
Since then, Aisha's family have been living in a damaged tent in an IDP camp in northern Syria. For six years, she has raised her children in this makeshift shelter, with no way to protect them from the elements. All she could do was make du'a that, one day, they would have a home of their own.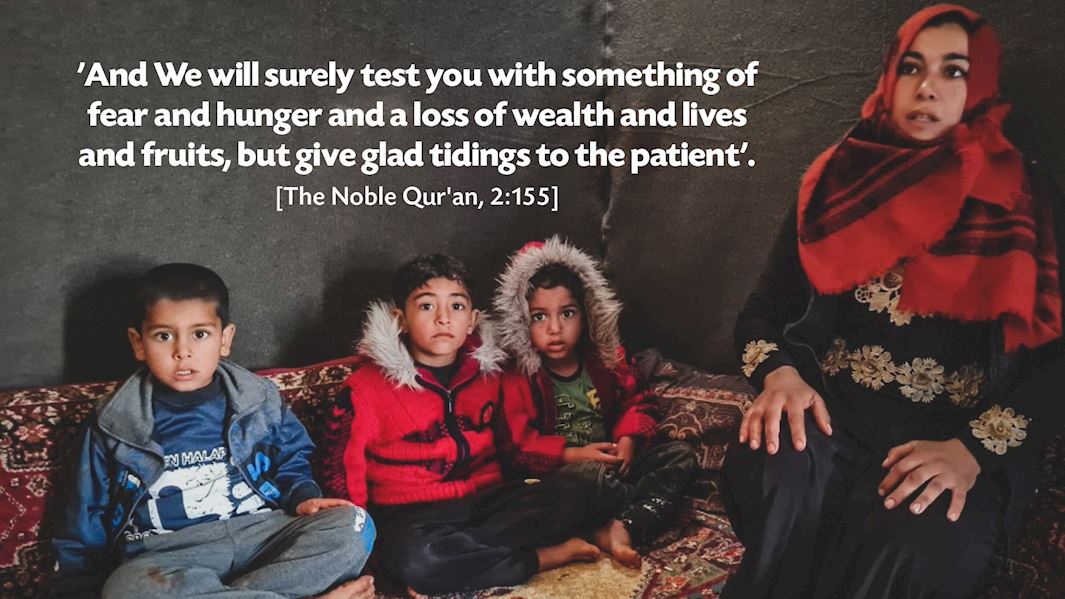 SubhanAllah, you have brought this vulnerable family so much hope and joy this Ramadan.
Your donations have built Aisha's family a brick house, which includes two main rooms, a kitchen, a washroom and a small yard. It is part of a 50,000-house residential complex being constructed in the safe zone in Idlib (learn more here). After the house was constructed, a heating system and clean running water were installed and the house was fully furnished, making it a safe and warm home for Aisha's family.
It was both heart-breaking and incredibly touching to hear how Aisha felt as she moved into the house.
On the one hand, she was delighted by its simple 'luxuries'. 'I am so happy to have a kitchen!' she said. When she talks about the clean water and heating system, she said, simply, 'My children don't get sick because of the cold anymore'.
On the other hand, this house is so much more than a shelter from the elements. It also represents stability, dignity and hope for the future.
'It was so difficult living in the tent and I felt depressed', Aisha said. When she heard that her family would be moving into a house, she couldn't believe it. Our team said she couldn't stop smiling as she said, 'We prayed to Allah for this gift'.
'I feel like a human again', she told our team. 'May Allah bless you. We feel like we can build a new life from the beginning'. Her children have space to play and her family have privacy - these are ordinary things that have had a huge impact on her. 'I feel happy and grateful', she says. She is full of du'as for the people who have supported her children.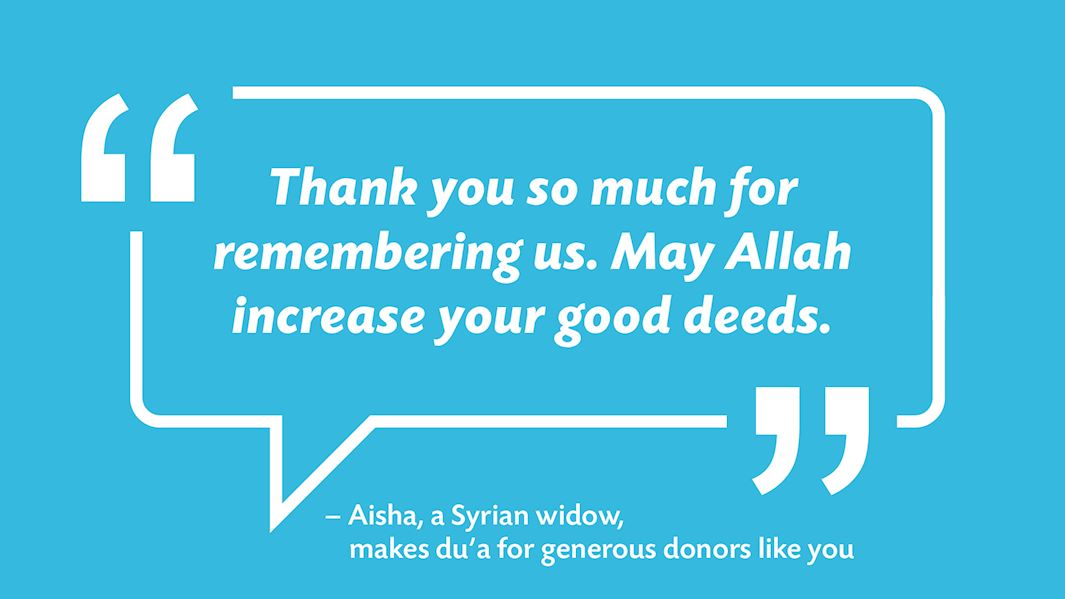 Looking towards the future, Aisha's biggest concern is providing for her family. They are currently dependent on humanitarian aid, but she wishes she could work and put food on the table herself.
She is also worried about her children getting an education. Hopefully, their new house is just the first step towards a brighter future, as the residential complex will also include a school for displaced Syrian children!
Since our Ramadan 2023 message is 'You are Their Hope', our teams naturally asked Aisha what is giving her hope these days. She replied with a mother's heart, 'Our children give me hope. They will grow up and serve people, in sha Allah'. Her two eldest children already have big dreams - they plan to be a pilot and a doctor! They want to get a good education so they can take care of their mother in the future. We pray that Aisha's children achieve their dreams, amin!
None of this would have been possible without you. Your compassion has sheltered Aisha's family from the elements, protected them from sickness, alleviated their suffering and given them a chance to build a brighter future. May Allah reward your efforts and grant you a house in His Jannah, amin!
Help us reach our target!
We have pledged to build 300 homes for displaced families in northern Syria - but we need your help! So far, you've donated 245 homes. As Ramadan has already begun - will you help us shelter 55 more families in blessed Syria?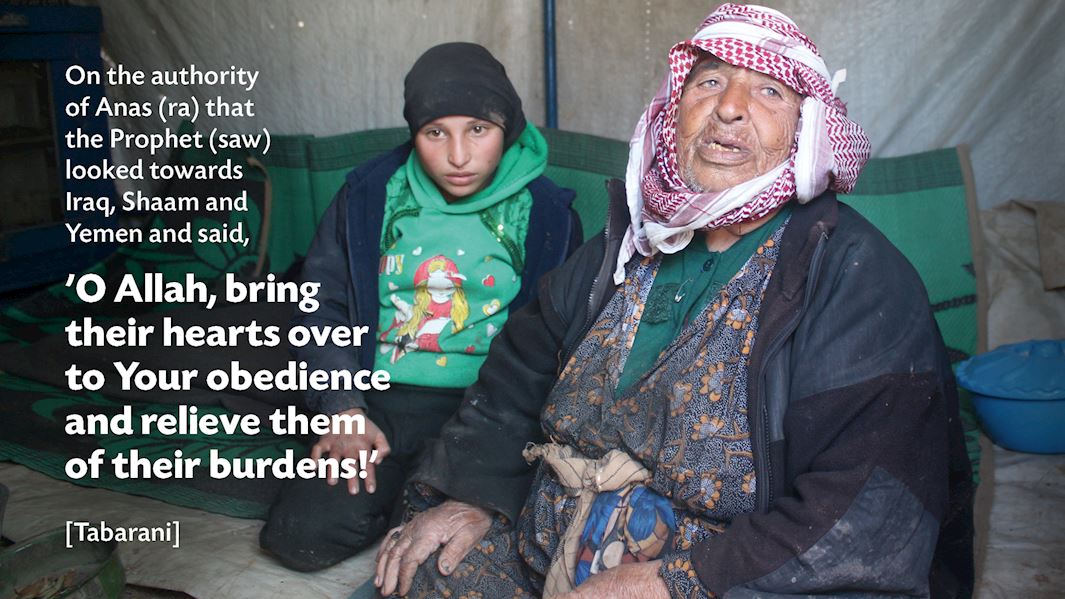 SubhanAllah, this Ramadan, we have the opportunity to relieve the burdens of the people whom the Prophet (saw) prayed for. You can share in these blessings!
You can build an entire house for a Syrian IDP family for just £2,000. You can also give any amount to the Syrian Housing Fund. Don't miss out on serving Allah's chosen servants in the last ten days of this blessed month!
Muslim Hands is an award-winning charity, established in 1993 to provide emergency relief and tackle the root causes of poverty. We hope this article was helpful to you - please share with family and friends, so they can reap the rewards of giving to blessed Syria as well!
---
Facebook

Twitter

Email This