---
Rebuild the Lives of Pakistan Flood Victims
'Whoever saves one [life] - it is as if he had saved the entirety of Mankind'. [The Noble Qur'an, 5:32]
Around 33 million people were affected by severe flooding in Pakistan in 2022. Over 1,700 people died and across the country, millions of homes were destroyed, crops were ruined, livestock animals and food stores washed away and vital water sources were contaminated.

Our teams on the ground delivered emergency aid in the worst-hit areas, including Balochistan, Sindh and South Punjab responding since the outbreak of the crisis.

Your donations have provided flood survivors with cooked meals, clean water and emergency relief packs including food, kitchen utensils, tents, and hygiene kits. Now, we are focusing on helping those affected rebuild their lives.
We are building sturdy flood-resilient housing, as well as reconstructing masjids. We are also providing health care and medicines to the growing number of people affected by waterborne diseases as the flood waters recede.

By donating to our Pakistan Floods Emergency Appeal today you will be helping us provide crucial long-term support to some of the 33 million people who have been affected.

Help us restore the lives that millions have lost and rebuild Pakistan today.
---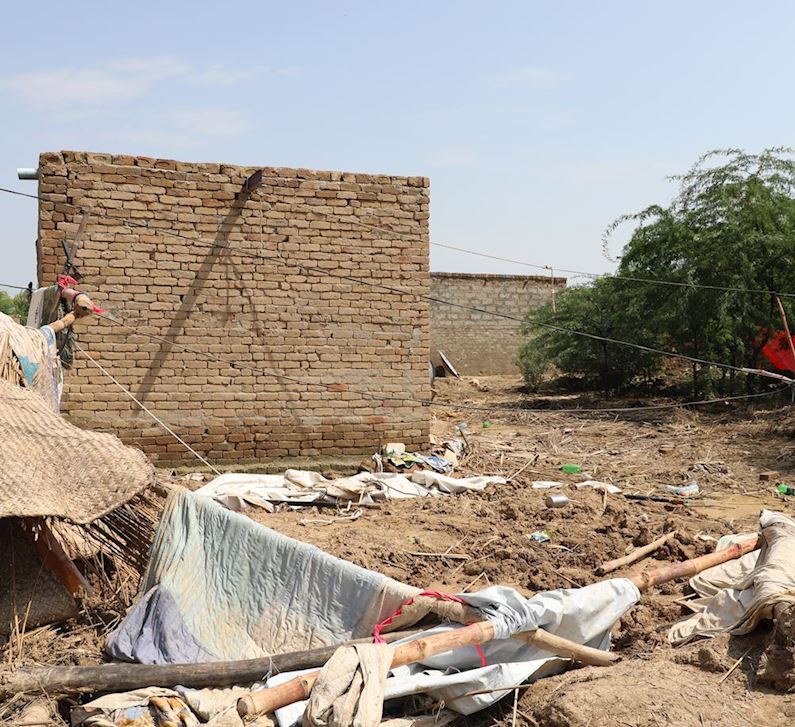 Build a family home
This year's monsoon flooding has demolished cities, towns and villages across Pakistan. Over two million homes have been damaged, resulting in over 546,000 people seeking refuge in temporary shelters and camps.
However, a stable home means that families can focus their income on the urgent medical care they need.
We are rebuilding houses to rehome victims and help families rebuild their lives. The houses will be built with three feet high cemented platform bases to protect against flooding and reduce the risk of damage in the future.
£2,000 can rebuild a family home with a 3ft cement base.
Donate Today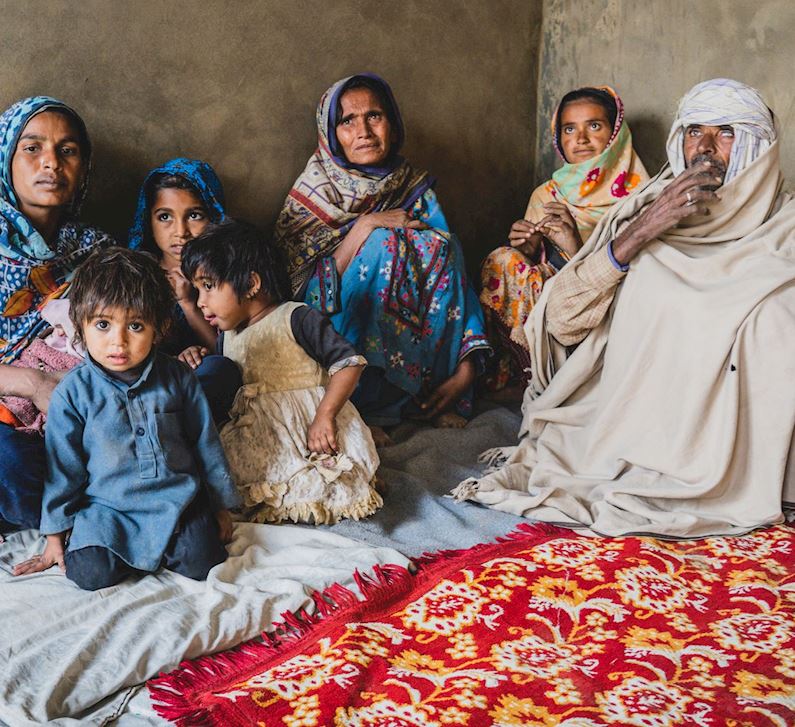 Stories from the Pakistan Flood Survivors
We met Haji Sheer Muhammad, a 55-year-old father who has two wives and four children. He recounted the day the flood waters ravaged his village: 
On 25th August it started raining heavily and by 10.30pm everything in the village was completely flooded. The flood water washed away mud brick homes and possessions quickly, so we could only help our wives and children to seek refuge in a village higher up in the mountains. All men stayed back at the village, but we were not able to save our homes. Everything got destroyed. We could only save ourselves and the clothes we wore. 
When asked about the Muslim Hands intervention that was building his new home, he said:  
These homes are better than our previous ones. Our old house did not have a toilet, which meant the women and children had to go into the field which felt unsafe, especially at night. We are very thankful for our new home. We feel blessed that a donor in the UK thought of us. They must have a very kind heart because they do not have any personal connection to us but were still ready to donate a home for our family. We hope that more families like us will receive homes.  
Read More
Our Work in Pakistan
Supporting those affected by the floods
We have been working in Pakistan since 1993 and have 14 offices across the country providing immediate relief
We have provided over 60,800 hot meals and over 60,800 bottles of water to those affected
In April 2022 we responded to Pakistan's record-breaking heatwave by setting up heatwave camps and providing water
Our medical experts have provided lifesaving medical care to over 43,200 people
We are supporting over 200,000 people who were affected by the floods, thanks to our generous donors
Our teams have distributed family food parcels to over 92,800 people in need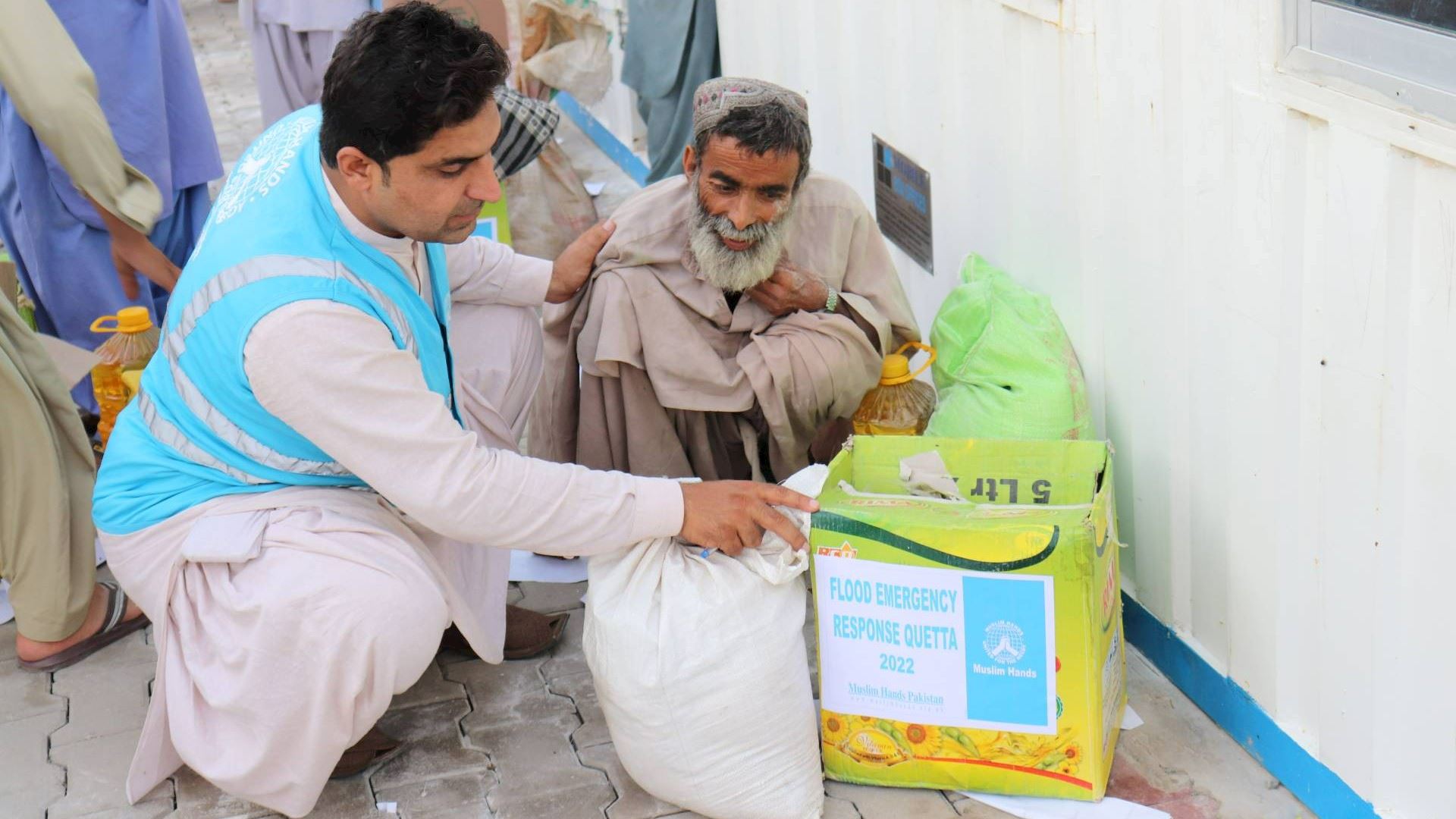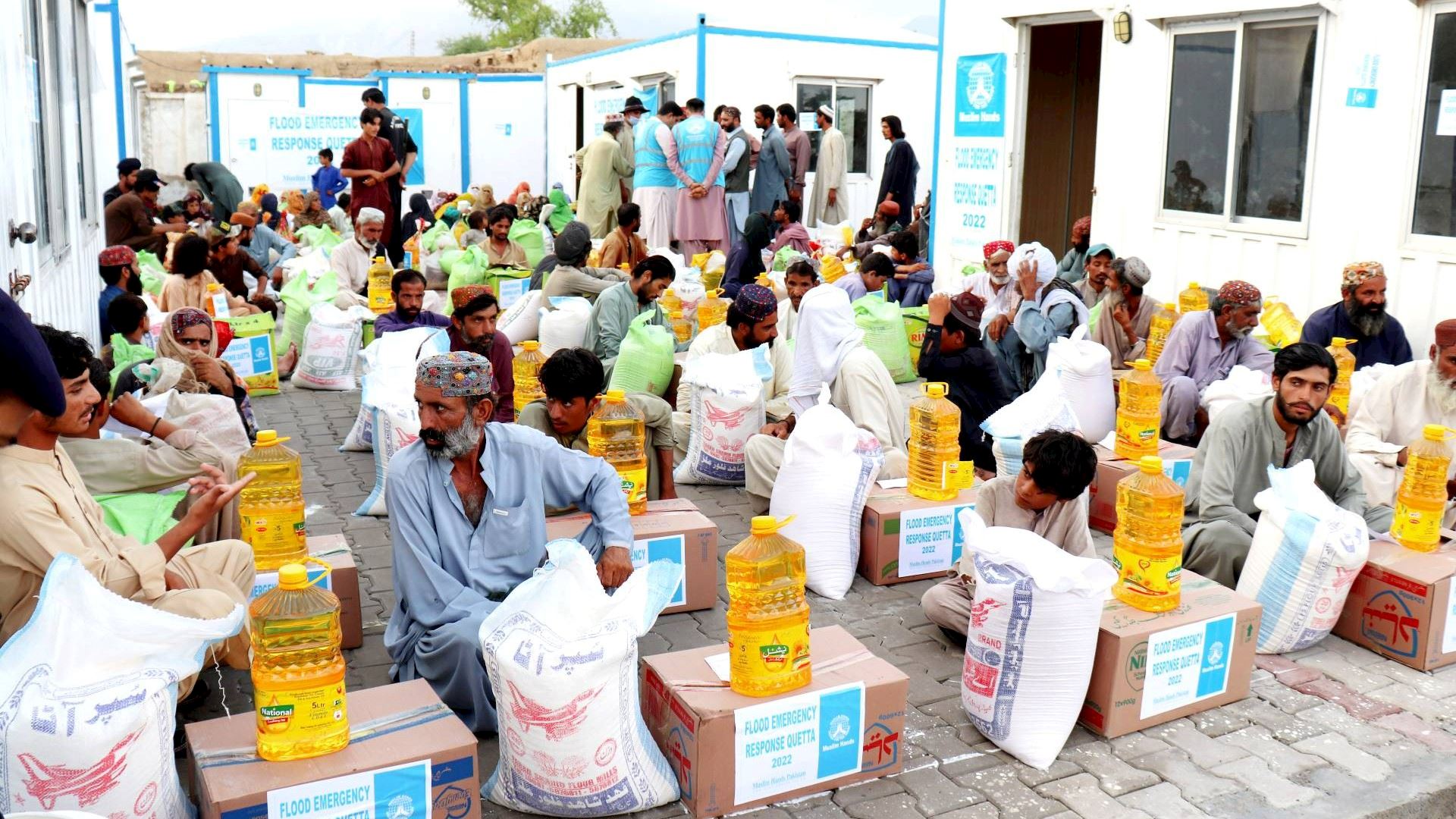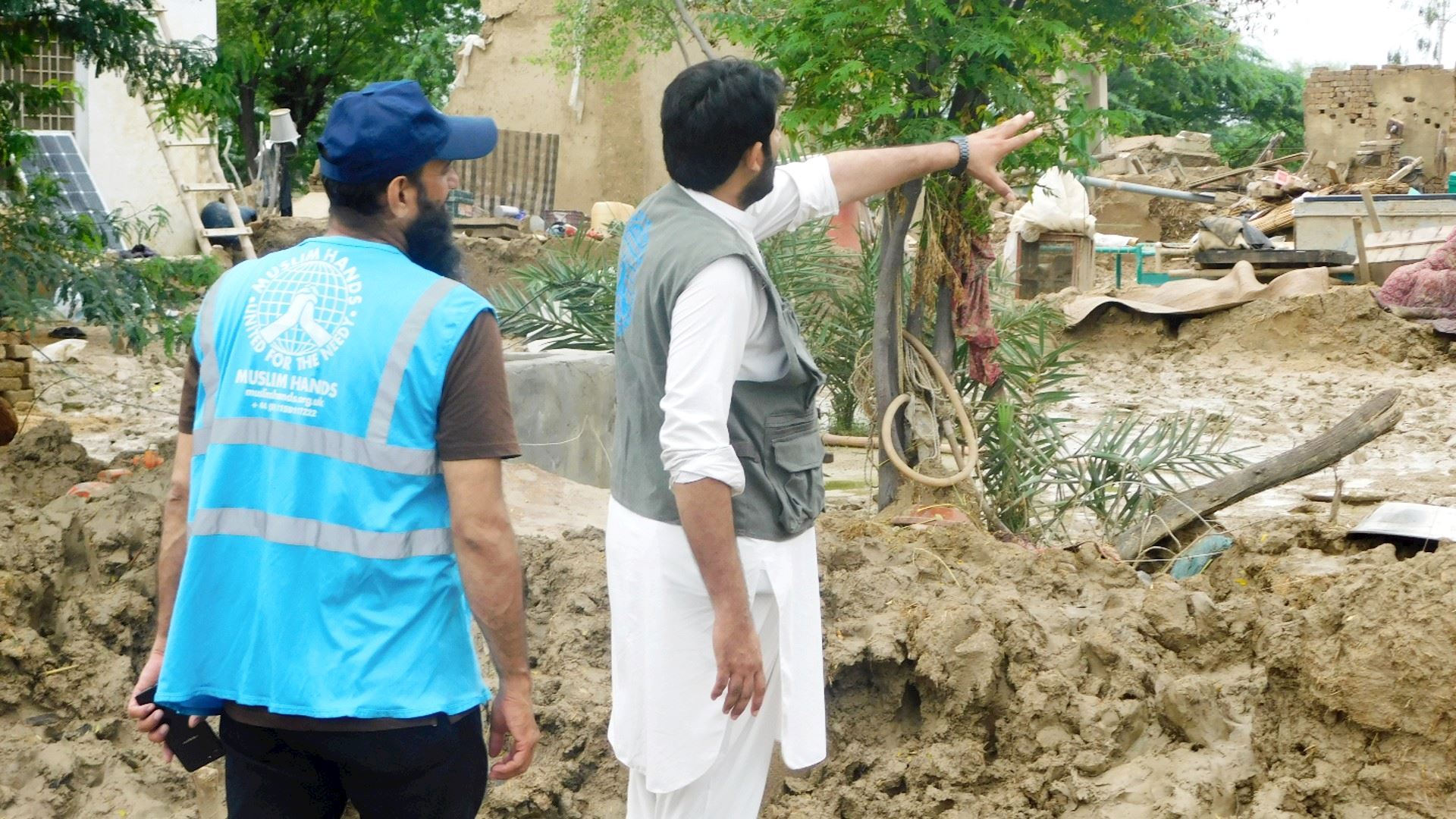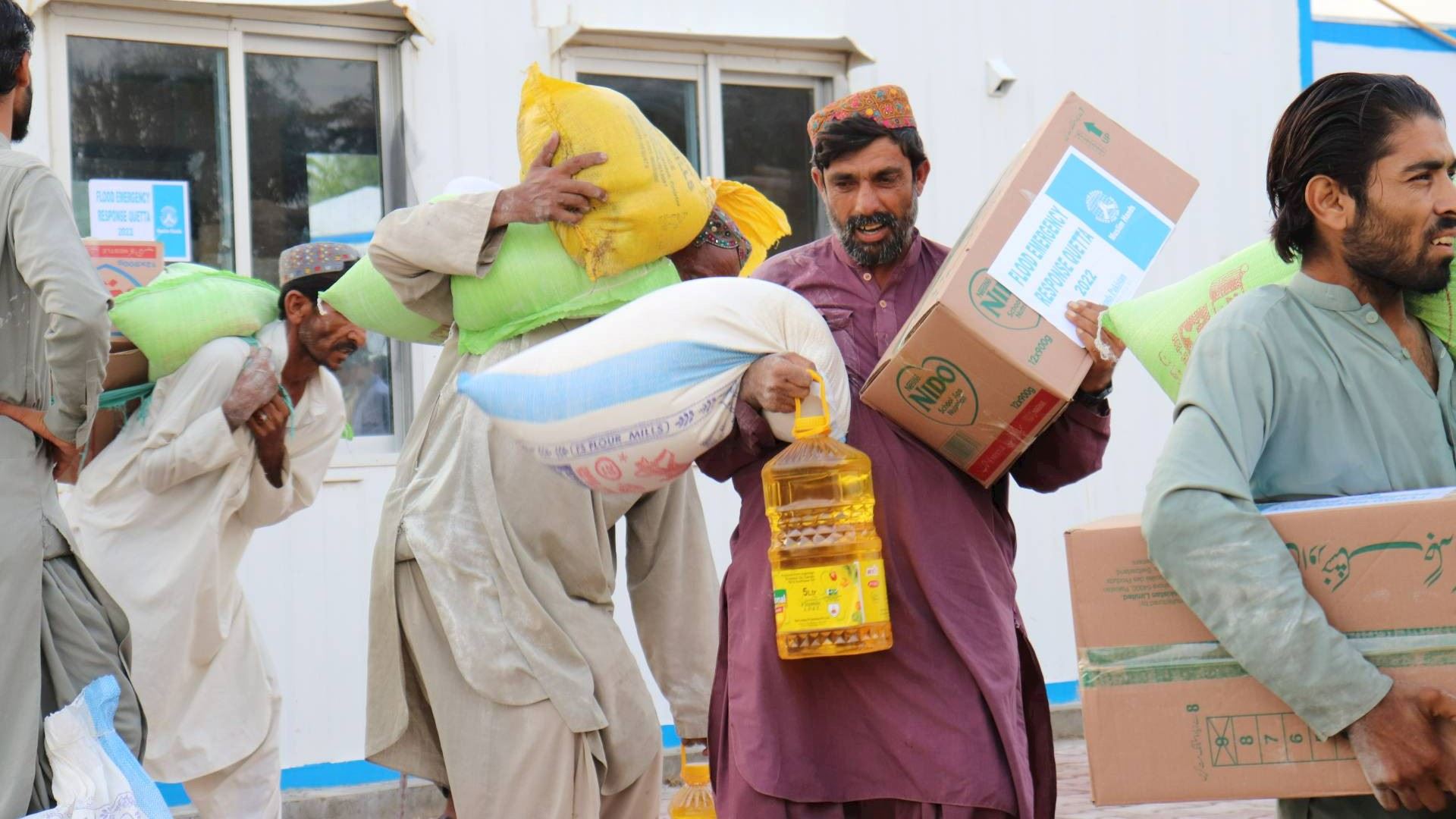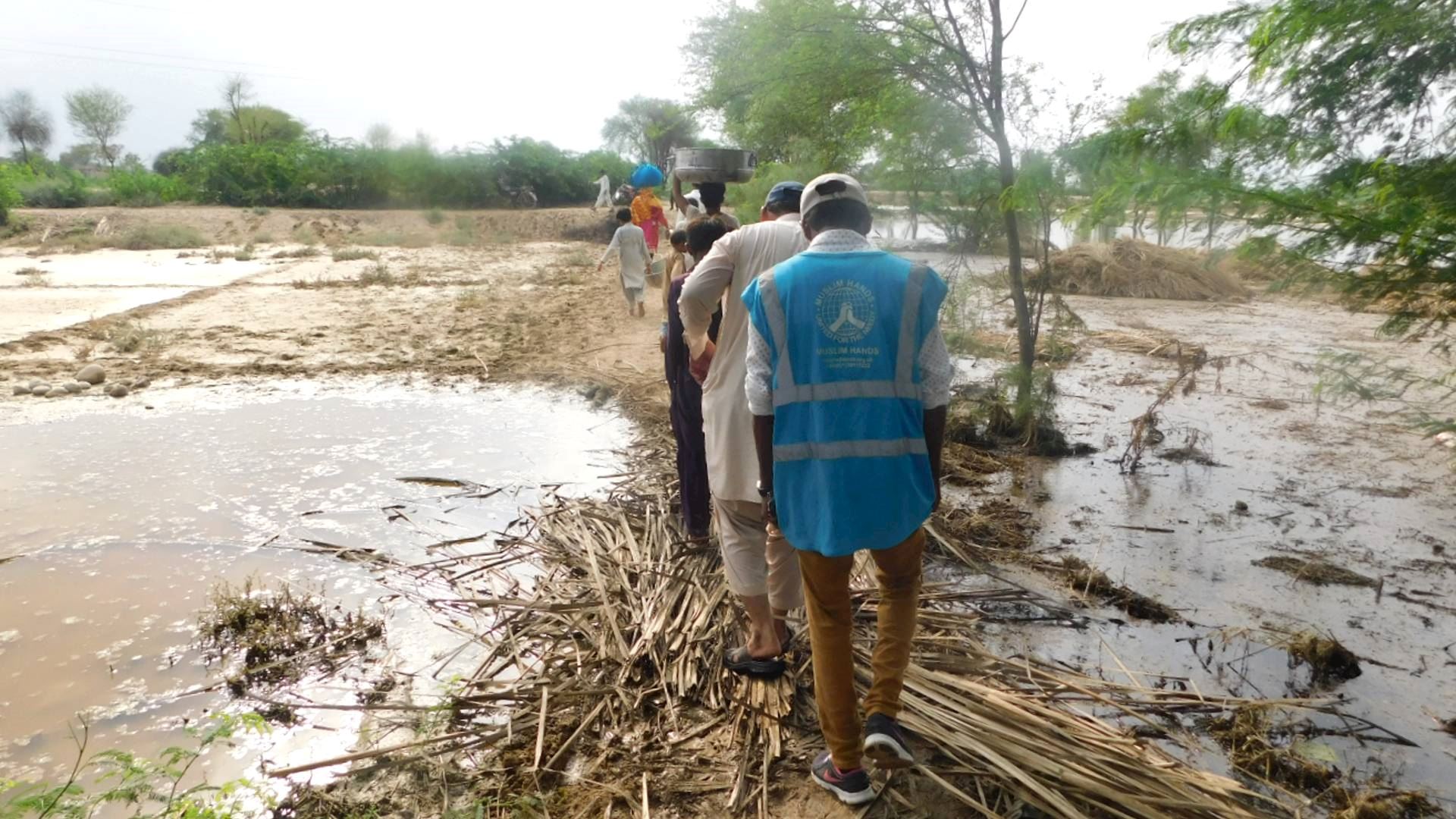 Help give hope in Pakistan
---