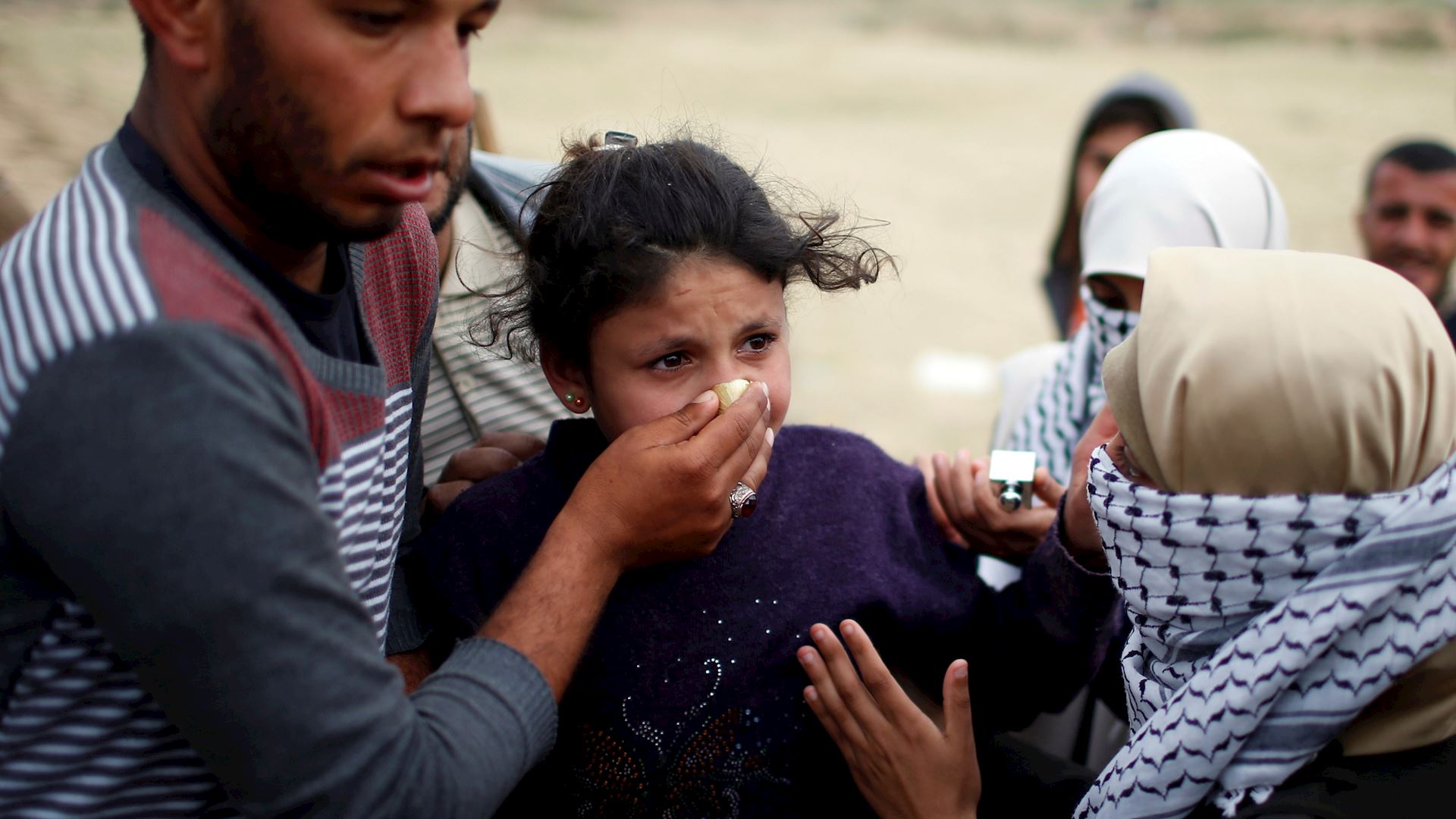 Palestine &
Gaza Appeal
Rebuild lives now
Donate
Here are ways you can help
Helping Families in Palestine Since 2007
'The Messenger of Allah (saw) said, "Adhere to Sham, for it is Allah's best land, to which He selects His best servants to..."' [Abu Dawud]
Decades of instability and the ongoing Israeli blockade has left families on the Gaza strip and the West Bank unable to enjoy the most basic of human rights such as access to food, water and medical treatment.

Over 30% of Palestinians suffer from food insecurity and in Gaza, the number jumps up to over 60%. Children in the region are bearing the brunt of the conflict, with as many as half of them dependent on humanitarian assistance and one in four in need of psychological support.
Muslim Hands has been working in Palestine since 2007, providing medical care, food, education and livelihoods support to families across Gaza and the West Bank. With the situation in Palestine deteriorating with each passing year, we need your continued support to provide urgent relief.

As well as providing emergency aid, we are committed to supporting Gazans over the long term by helping them to rebuild and regain a decent standard of life. Donate today and help us to ease their burden.
Ways to Donate to Palestine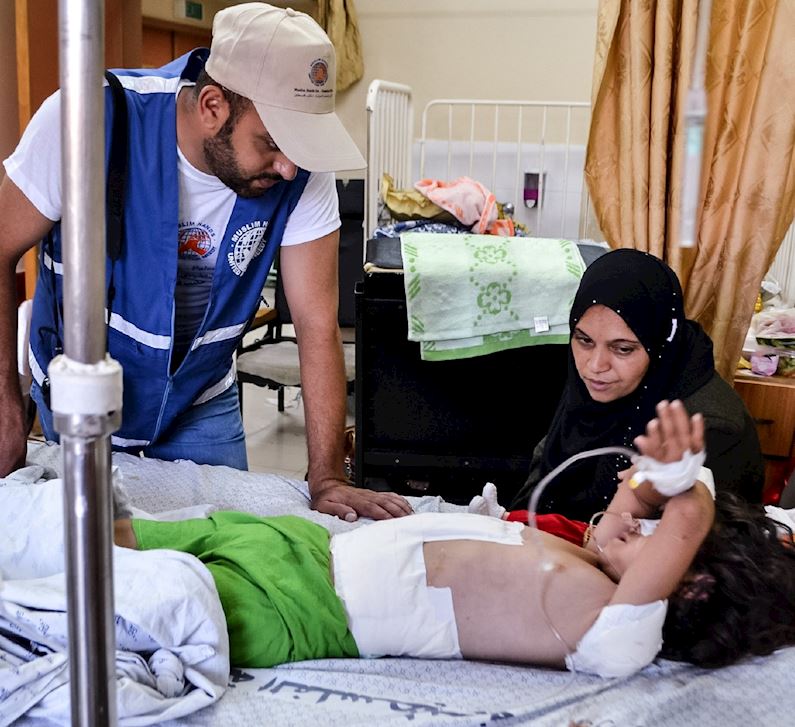 Gaza Emergency Medical Supplies
Gaza's overburdened and fragile health system is facing a crisis following a recent outbreak of violence. So far, 32 people have been killed and over 80 injured. With medicines running critically low, and hospitals severely understaffed, Gaza's hospitals are not prepared to cope with yet another influx of casualties.
Our partners, Medical Aid for Palestinians, are already on the ground, working with local doctors and distributing vital medicines, but they urgently need more medical supplies to help critically injured patients.
50% of all essential medicines in Gaza are at zero stock. Gaza's health service is in a state of emergency and in desperate need of life-saving medicines, including antibiotics, anaesthetics, IV fluids, antiseptics and disinfectants. 
Your donation will help us save lives during this emergency. Give now to alleviate suffering in Gaza.
Give Emergency Medical Supplies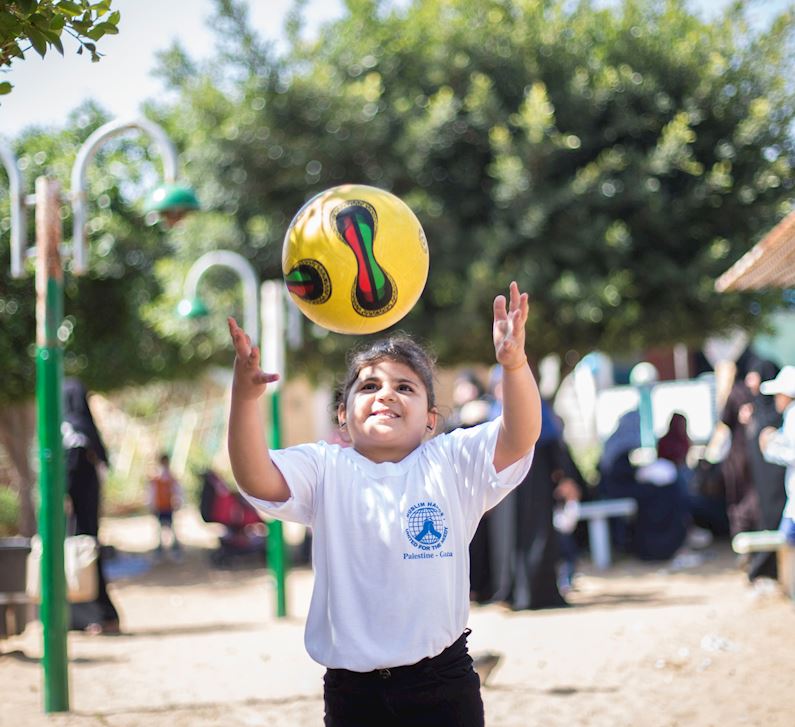 Gaza Psycho-Social Support
The stress of living under the Israeli blockade, surrounded by continual conflict and violence has led to unprecedented levels of Post Traumatic Stress Disorder, anxiety and depression amongst Gaza's youth. Our psycho-social support programme offers children and mothers a comprehensive range of services promoting mental wellbeing, including counselling sessions, workshops and outings.
Give children the strength to cope in the present. Help them find hope for the future. Donate towards providing psycho-social support.
HOW YOU CAN HELP
£50 can provide a child in Gaza and their mother with essential psychological support through a range of activities and sessions.
£150 can provide three children in Gaza and their mothers with essential psychological support through a range of activities and sessions.
Donate now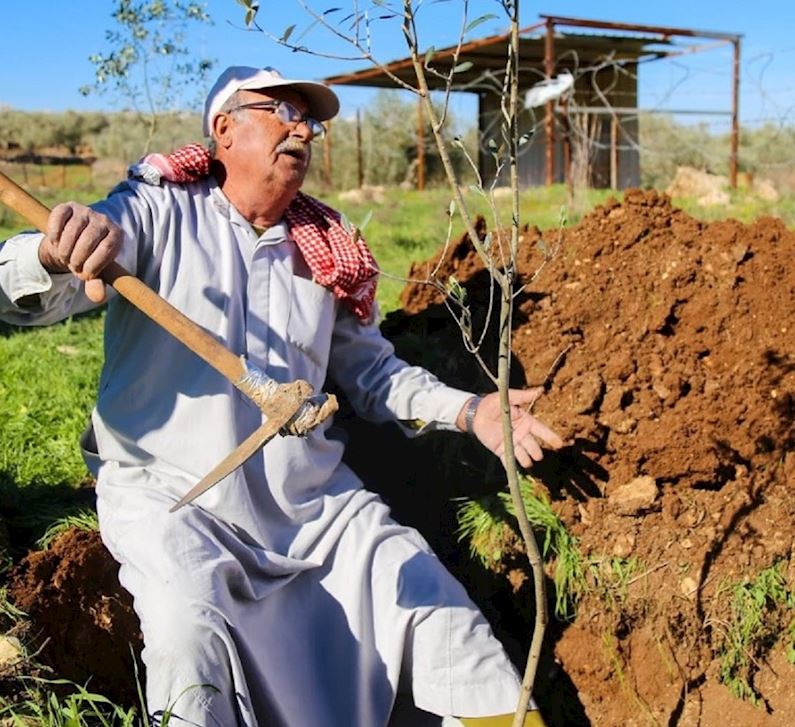 Olive Trees
In East Jerusalem, 76% of Palestinians are living below the poverty line and in Gaza, unemployment rates are the highest in the world.
Olive tree cultivation is at the heart of Palestine's fragile economy. By providing farmers in Jerusalem and Gaza with trees and equipment, your donations are helping Palestinian families support themselves and their communities in an increasingly bleak economic situation.
Don't let poverty define someone. Donate to our Livelihoods Project and give them a say in their own future.
HOW YOU CAN HELP
£150 can provide ten olive trees to help people earn a sustainable livelihood.
£300 can provide twenty olive trees to help people earn a sustainable livelihood.
Donate Now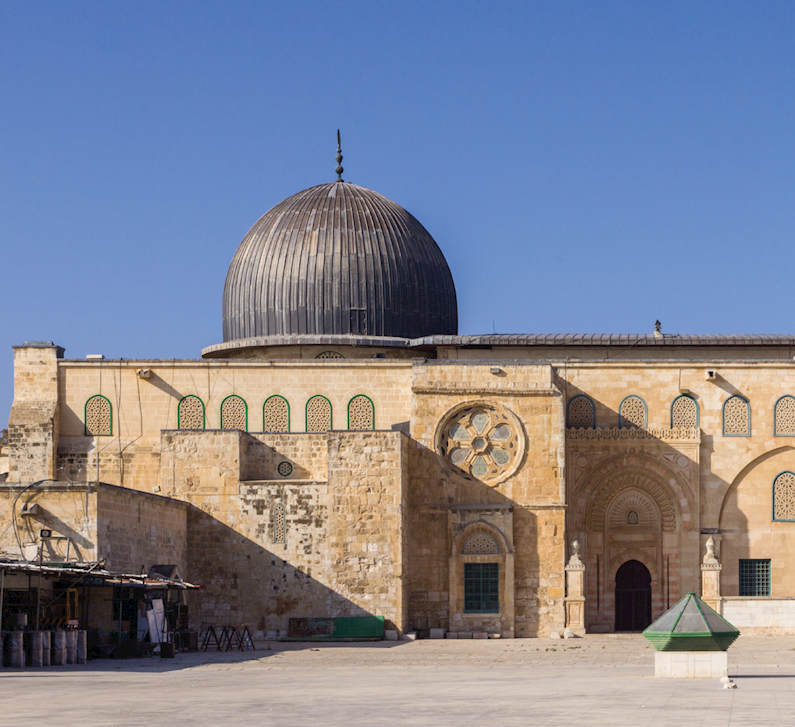 Lighting the Lamps of Al-Aqsa
Muslim Hands has been working with the Al-Aqsa Waqf, carrying out various renovations, since 2008. 
We are now carrying out a major lighting project at the Qibali Masjid Grand Prayer Hall, replacing the hazardous old electric system and illuminating the interior like never before for tens of thousands of worshippers in sha' Allah.
We are proud to announce that with your support, the women's area of the Grand Prayer Hall is now fully lit up and we are now working on the central section of the masjid. Donate now to be a part of this incredible Sadaqah Jariyah opportunity and help us preserve the history of this blessed site.
HOW YOU CAN HELP
£50 - illuminates 1 square foot of this blessed space
£250 - illuminates 5 square feet
£500 - illuminates 1 musalla (prayer space for 1 worshipper) or 10 feet
£1000 - illuminates 2 musalla (prayer space for 2 worshippers) or 20 feet
Buy a share in the lights of Al-Aqsa today. This is a Sadaqah only appeal. 
Donate Now
How your donations are making a difference
Protecting the people of Palestine
Last year your support helped us reach around 2,500 orphans in Gaza.
Over 10 years our Gaza Winter Walk has raised over £1 million for the children of Gaza
Last year we provided crucial pyscho-social support to 10,000 Gazans
We provided Qurbani to feed 315 needy families across Palestine last year
Last year our agricultural production project helped 100 families and created 25 sustainable jobs
We have been improving the facilities at the Al-Durrah Children's Hospital which provides medical care to 10,000 children a year

Help the people of Palestine today