A fundraising dinner that will help renovate the first qibla, provide Iftar inside Al Aqsa and provide hope for Orphans in Palestine.

Muslim Hands is hosting an exclusive 10 day tour in support of Masjid Al Aqsa and the people of Palestine.
Locations
| Location | Date | Start | Venue | Register | Volunteer |
| --- | --- | --- | --- | --- | --- |
| Harrow (North West London) | 16 June 2016 | 17:30 | Harrow Leisure Centre, Christchurch Ave, Harrow, HA3 5BD | | Volunteer |
| Birmingham | 17 June 2016 | 17:30 | Digbeth Hall, 111-115 New Canal Street, Digbeth, Birmingham, B5 5RA | | Volunteer |
| Manchester | 18 June 2016 | 17:30 | Al Maidah, 2 Sagar Street, Manchester, M8 8EU | | Volunteer |
| Mile End (East London) | 19 June 2016 | 17:30 | The Waterlily, 69-89 Mile End Road, London, E1 4TT | | Volunteer |
| Luton | 20 June 2016 | 17:30 | Crescent Hall, 50 Dunstable Rd, Luton, LU1 1EF | | Volunteer |
| Acton (West London) - Free Entry | 21 June 2016 | 17:30 | Masjid An Noor, 58-70 Church Road, Acton, London, W3 8PP | Register | Volunteer |
| Sheffield | 22 June 2016 | 17:30 | Arooj Restaurant and Banqueting, 286 Attercliffe Road, Sheffield, S4 7WZ | | Volunteer |
| Bradford | 23 June 2016 | 17:30 | Anams Restaurant, 221 Great Horton Road, Bradford, West Yorkshire, BD7 1RP | | Volunteer |
| Balham (South London) | 24 June 2016 | 17:30 | Memon Hall, 3 Weir Road, Balham, London, SW12 0LT | | Volunteer |
| Slough | 25 June 2016 | 17:30 | Haveli Restaurant and Banqueting, 93 Stoke Poges Ln, Slough, SL1 2NJ | | Volunteer |
Al Aqsa: Save Our History Tour
Join us on our 'Al-Aqsa: Save Our History' Iftar dinners in Harrow, Birmingham, Manchester, East London, Luton, Acton, Sheffield, Bradford, South London and Slough this Ramadan (16th June to 25th June).

We have an inspiring line up of amazing talent, knowledge and experience who will all be rejoicing in aid of this cause that touches everyone's heart. The evening will be hosted by Khaleel Muhammad and will include an energetic and passionate talk by Shaykh Riad Ouarzazi from Canada, nasheeds by Ehsaan Tahmid and Quran recitation by world renowned Qari Youssef Edghouch from the United States.
---
Shaykh Riad Ouarzazi
The Shaykh has an incredible fountain of knowledge and is known for focusing his talks on the heart and attaining peace. As a student, the Shaykh has studied under Shaykh Waleed Basyouni and Shaykh Waleed Idrees whom have mastered their own sciences. The Shaykh has moved to the United States of America and then to Canada delivering lectures and khutbahs in those areas.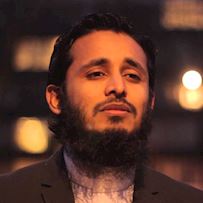 Ehsaan Tahmid
Ehsaan has worked with the Nasheed group called Labbayk. To date he has worked on 3 albums with the group and is currently pursuing a few solo projects.

He has had the privilege of working with many reputable organisations and charities and has had the opportunity to travel all over the UK as well as internationally in Qatar, Switzerland, Sweden, Bangladesh, Canada, Saudi Arabia and California.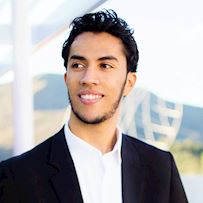 Qari Youssef Edghouch
Qari Youssef Edghouch was born and raised in Morocco, in the capital city of Rabat. Where he studied and completed the memorisation of the Quran at a young age, and graduated from a highly qualified Qur'an Institute. He recites with 2 riwayat (recitation styles) — Warsh 'an Nafi' and Hafs 'an 'Aasim. In addition, he won numerous awards from local and national Qur'an competitions.

He came to the United States in 2003 and led Salat-ul-Taraaweh in Hawaii at age 16 years old. He subsequently moved to North Carolina where he worked with the youth and the community. He taught in their Quranic school as well as their Sunday school. He moved to Texas and also was involved with the community before moving to the Islamic Institute of Orange County in 2005, where he worked as the Imam and a director of Quranic School.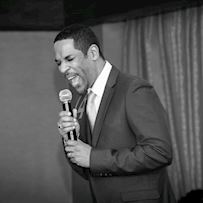 Khaleel Muhammad
Khaleel Muhammad is one of the most established artists in the nasheed industry whose soulful voice and dynamic stage performances have made him an internationally recognised performer. With appearances in Germany, Sweden, Brussels, the USA, South Africa, France and Malaysia, Khaleel has produced four videos and three albums 'Heaven', 'Dhikr of Life' and 'The Adventures of Hakim'.

He is the radio presenter of the 'Kids Round Show' and the 'Drive Time Show' on Inspire 105.1FM. Khaleel is an accomplished designer/illustrator of children's books and his body of work includes, 'Allah's Amazing Messenger' by S.J.Sear, 'Adams Adventures' by Maria Derissy and his own Muslim superheroes book 'Millennium Five'.
---
Masjid Al Aqsa Renovation
AN OPPORTUNITY OF A LIFETIME

The Al Aqsa Mosque, which served as the first Qibla and the place from which the Prophet (PBUH) ascended into the heavens, is second only to Makkah and Madinah as one of the holiest sites in Islam.

Thousands of Muslims visit Al Aqsa every single day and it plays a central role in the religious life of the local community. As such, the site requires continuing maintenance.

Muslim Hands has been working with the Al Aqsa Waqf since 2008. Thanks to the generosity of our donors, we have so far:
• Provided the site with a brand new public announce system.
• Upgraded the dilapidated toilet facilities.
• Rehabilitated the sewage infrastructure.
• Replaced the paving stones of external walkways and around the Dome of the Rock.

This year Muslim Hands will be working on a brand new Wudu area for women located right next to the Al-Musalla Al-Qibli which will make the mosque much more accessible to female worshippers.

Following the Sunnah and lighting Al Aqsa, this Ramadan we are appealing to donors to fulfil this Sunnah and help us replace Al Aqsa's thirty-year old lighting system with safe, efficient lighting for the Khataniya library, corridors and the Al-Musalla Al-Qibli.

"Maimunah bint Sa'd the freed slave of Prophet (saw) asked 'O Prophet of Allah, inform us about Bait Al-Maqadis (Al Quds).' The Prophet (saw) replied, 'It is the land of resurrection and congregation. Visit it and pray in it. For indeed prayer in it is like a thousand prayers in other than it'. She asked 'If one of us cannot visit it, what should we do?' The Prophet (saw) said, 'Then he should make a gift of some oil to be lit in the lamps. For indeed the one who gifts this to (Masjid Al-Aqsa) will be like the one who has prayed therein'. (Ahmad)
Facebook

Twitter

Email This
---
Q. What are the ticket prices?
A. Tickets are £5 each.

Please also note it is one free child entry per one paid adult, any additional children under the age of 7 will need to purchase an additional ticket.
Q. How can I book my ticket?
A. You can book your ticket online by clicking on the 'Book Ticket' or alternatively, you can call our Donations Line on 01159117222 (open 9am-8pm, Mon-Fri, Sat 9-5pm) to book your tickets.
Q. What will the evening consist of?
A. The evening will be hosted by Khaleel Muhammad and will include an energetic and passionate talk by Shaykh Riad Ouarzazi, nasheed by Ehsaan Tahmid and Quran reciter Qari Youssef.
Q. Can I purchase tickets at the door?
A. As it's only £5 for a 3 course meal we strongly advise to book in advance to avoid disappointment.

You can book your tickets online or by calling our Donations Line.
Q. Will I receive a ticket?
A. Once your payment has been made successfully, you will receive an email receipt shortly afterwards.

Please produce this email receipt at the registration desk on the day at 5.30pm.