FREE Entry - Register Now!

Join us for a slap-up three-course dinner that will raise funds to build shelter homes for our Rohingyan brothers and sisters in Myanmar.

On the night you'll have the chance to sooth your soul with Qur'an recitation, relax to beautiful nasheeds and revive your iman with talks by Dr. Uthman Lateef. There will also be an exclusive auction hosted by Ajmal Masroor.

This is an exciting event for all the family with creche facilities and free parking available. You'll also have a chance to browse an array of stalls selling a wide variety of family-friendly goods.
Rohingya: The Forgotten People
Our amazing volunteers in Maidenhead are hosting this exclusive dinner in support of the long-suffering Rohingya community of Myanmar.

Join our 'In Aid of Rohingya: The Forgotten People' dinner in Maidenhead this November and show our brothers and sisters that WE have not forgotten them.

We have an inspiring line up of amazing talent, knowledge and experience who will all be getting together in aid of this amazing cause. The evening will be hosted by the successful nasheed artists and charismatic presenter, Khaleel Muhammad and will include an energetic and passionate talk by Dr. Uthman Lateef.

Please note you must register if you want to attend.
---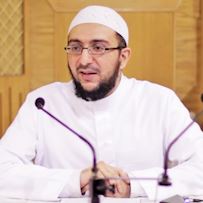 Dr. Uthman Lateef
Dr. Uthman Lateef has completed both BA and MA degrees in for which he received First Class Hons. and a Distinction, respectively.

Currently, he is a khateeb at Stoke Poges Lane Mosque and Islamic Centre, Slough. He is also in the process of publishing his PhD thesis on Islamic poetry in 12th century Jerusalem.

Dr. Uthman presents a weekly show on Islam Channel, 'The Greatest Generation' and is a speaker at mosques and universities in the UK and internationally.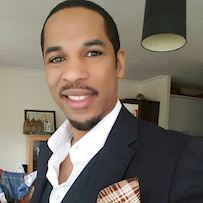 Khaleel Muhammad
Khaleel Muhammad is one of the most established artists in the nasheed industry whose soulful voice and dynamic stage performances have made him an internationally recognised performer.

As well as touring Germany, Sweden, Brussels, the USA, South Africa, France and Malaysia, Khaleel has produced four videos and three albums 'Heaven', 'Dhikr of Life' and 'The Adventures of Hakim'.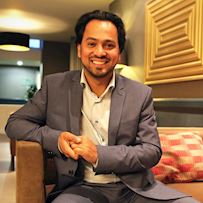 Ajmal Masroor
Ajmal Masroor is a highly respected Imam, broadcaster and author. Although he specialises in the topics of marriage and relationships, he also writes on political, social and community matters.

Masroor is regularly invited to speak at national and international conferences as well as to provide commentary on current issues in the media.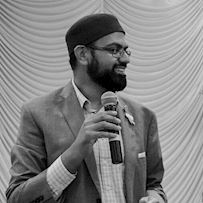 Ustadh Yasrab Shah
Ustadh Yasrab has been working at Muslim Hands for over a decade. He is responsible for managing the Special Programmes team who deliver bespoke charitable projects on behalf of our donors, ranging from constructing ground water wells to building classrooms, right through to renovating wudhu facilities at the Blessed Masjid Al Aqsa. He is also a qualified Arabic teacher and is currently studying Islamic sciences at the weekend.
---
Rohingya: The Forgotten People
In the last few years, tens of thousands of Rohingya Muslims living in Myanmar have been forced out of their homes. Many of them are now living in squalid conditions in slums and makeshift camps.

Muslim Hands has been building homes in Myanmar since 2008. These family homes are made of local wood and bamboo, with iron sheet roofing and every home is also fitted with a mosquito and fly-proof latrine. As the plight of Rohingya Muslims continues we will be constructing more sustainable housing to shelter homeless families.

However, our continuing efforts are only possible because of your support. So join us for an unforgettable night and show our brothers and sisters in Rohingya they haven't been forgotten.





Facebook

Twitter

Email This
---
Q. How can I reserve my place?
A. You can reserve your place online by clicking on the 'Register' link above. Once registered, please produce the confirmation email at the registration desk at 6pm.

Please note registration is compulsory for this event.
Q. What will the evening consist of?
A. The evening will be hosted by Khaleel Muhammad and will include an energetic and passionate talk by Dr. Uthman Lateef, as well as a presentation by both Ustadh Yasrab Shah and Ajmal Masroor.
Q. Will I receive a ticket?
A. Once your registration has been processed successfully, you will receive a confirmation email shortly afterwards.

Please produce the email at the registration desk on the day at 6pm.
Q. Will parking be available on the day?
A. Yes there are 180 complimentary parking spaces available at the hotel.
Q. Are entrances and exits to the venue wheelchair friendly?
A. Yes via the main entrance of the hotel.
Q. How can I book a stall on the day?
A. Stalls can be booked via the 'Stall Enquiry Form' at the top of this page.
Please complete the form and a member of the Events Team will be in contact with you shortly.