Join us for an elegant evening of soothing nasheeds, inspirational talks and a sumptuous three-course dinner to help raise funds for orphans and families living in the slums of Pakistan.

You'll get the opportunity to learn about our projects in Pakistan from those who've seen them first-hand, our amazing volunteers! You'll also be entertained by nasheed artist, Ahmad Hussain and meet our fundraiser, Faraz Yousufzai.

Tickets: £15 per person
Dress Code: Smart
A charity Dinner in Aid of Orphans and Families Living in the Slums of Pakistan
After travelling with TeamMH as part of the volunteer in Pakistan trip, Shamila and Raabia felt inspired to go the extra mile and help orphans and needy children by organising a charity dinner.

They were particularly moved by the conditions of the slums that some of the students from the Muslim Hands schools reside in and felt compelled to take action.

Shamila Iqbal said:

'One pen, one child, one teacher can change the world. - I believe that every child in the world deserves to pick up a pen and put it to paper to seek an education. Education can be a doorway which can lead many out of poverty. It empowers people to build a better future for themselves and their families. The education of one child can change the future of many generations'.
---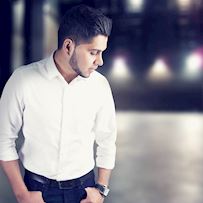 Ahmad Hussain
Ahmad Hussain is a singer/songwriter and the managing director of IQRA Promotions. Ahmad has travelled to many countries around the world to perform including Turkey, South Africa, USA, Morocco and Trinidad. He has also performed alongside renowned artists including Maher Zain, Outlandish and inspirational speakers such as Attallah Shabazz, the daughter of Malcolm X.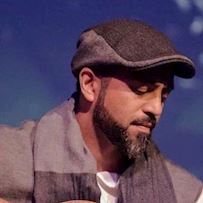 Faraz Yousufzai
Faraz Yousufzai is a singer, songwriter, TV presenter and one of the UK's top fundraisers. He has performed all over the world for the likes of Jermaine Jackson and Prince Charles and has raised over £7 million for both domestic and international causes. He is a passionate campaigner against domestic violence. Faraz is a father of six children and resides in the city of Birmingham.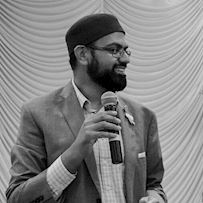 Ustadh Yasrab Shah
Ustadh Yasrab has been working at Muslim Hands for over a decade. He is responsible for managing the Special Programmes team who deliver bespoke charitable projects on behalf of our donors, ranging from constructing ground water wells to building classrooms, right through to renovating wudhu facilities at the Blessed Masjid Al Aqsa. He is also a qualified Arabic teacher and is currently studying Islamic sciences.
---
Orphans and Needy Families in Pakistan
"Blessed is the wealth of the Muslim, from which he gives to the poor, the orphan and the wayfarer." (Muslim)

There are an estimated 200 million children worldwide that have experienced this loss. Many of these children will come from already disadvantaged backgrounds.

So losing a parent can mean that access to education, the protection of shelter, the sustenance of nutritious meals and the chance for a secure future all become an impossible dream.

With your support, Muslim Hands will provide orphans and needy families facing appalling conditions in Pakistan's slums with the tools to build a brighter future including:

o School fees, textbooks, stationary & uniforms
o Daily nutritious meals
o Free medical check-ups
o Free transport
o The best quality teaching
Food parcels for the families of children living in the slums






Facebook

Twitter

Email This
---
Q. How can I book tickets?
A. You can buy your tickets online by clicking on the 'Buy Tickets' link above. Once you have purchased your ticket, you will receive an email confirmation. Please bring this as proof of purchase of your ticket to the dinner.

Alternatively, you can contact Shamila – 07793014885/ Raabia – 07540139996 to reserve and buy tickets.
Q. What will the evening consist of?
A. The evening will be hosted by Ustadh Yasrab Shah and will include nasheeds by Ahmad Hussain as well as a presentation by both Ustadh Yasrab Shah and Muslim Hands volunteers – Shamila and Raabia and fundraising by Faraz Yousufzai. The evening will be wrapped up with an auction.
Q. Is there a dress code for the dinner?
A. Yes, the dress code is smart.
Q. Will I receive a ticket?
A. Once you have purchased your tickets successfully, you will receive a confirmation email shortly afterwards. Please produce the email at the registration desk on the day. Doors open at 5.30pm.

If you purchase a ticket from a volunteer, please remember to bring this with you.
Q. Will parking be available on the day?
A. Café Zoya has a car park, which caters for 20 cars. There is also a car park opposite Café Zoya, where you can park your car for free.
Q. Are entrances and exits to the venue wheelchair friendly?
A. Unfortunately there is no wheelchair access.