Join us for The Great Women of Islam - an amazing tea party with irresistible cakes, sandwiches, and variety of tea, jam packed full of stories on the great women of Islam that will motivate you and leave you astonished.
Learn about the great women of our faith whilst raising money for war affected families in Gaza and Syria. Definitely a day not to be missed!

FREE Entry - registration required

Please note this is a female only event.
Tea is believed to have been discovered in China by the Chinese Emperor Shennong in 2737 BCE and was originally drank for medicinal purposes for many centuries. In Ancient China, tea was even a form of currency. Tea leaves were pressed into a brick and one side was scored so that it could easily be broken if change was needed.

Today in the 21st Century, 65 million cups of tea are drank daily worldwide. That's 60.2 billion per year!
---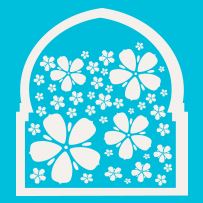 Ustadha Fatima Barakatullah
Sister Fatima is the author of 'Khadijah - Mother of History's Greatest Nation'. She received a rich Islamic education from an elderly age thanks to her parents an is now married and passionately raising four children.

In her teens, Fatima studied Arabic and Islamic studies in Egypt at prominent institutes such as the Al Fajr Center, Qortoba Institute and a college of Al Azhar University. Fatima is currently training to be an Islamic Scholar with senior scholars in institutes here in the UK and through regular visits abroad.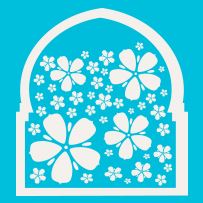 Ustadha Hiba Mohammed
Sister Hiba is currently studying Qur'anic studies and Tafseer at KIU university under the guidance of an array of scholars from Saudi Arabia. Hiba has also gained a great deal of experience in teaching Qur'an and Islamic Studies at her local mosque and Islamic institutions. Outside of her focus on Islamic studies, she also has a degree in Biomedical Sciences and is currently working this field in Medina. Hiba is a hardworking, dedicated upcoming Islamic lecturer, who is passionate about tawhid, tafseer and womens' rights.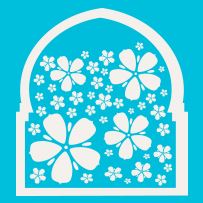 Nomad Speaks
Nomad speaks is writer/poet whose socially conscious words have touched the hearts of many women. Her poem "Dear Sister" which tackles the issue of domestic violence has formed a social movement which has already bought about a great deal of change within the Muslim community. Following the release of her poem, Sister Yasmine was invited to parliament, where she spoke about the issue of domestic violence in her community. She continues to campaign against this taboo subject through thought-provoking poetry and speaking at public events. She has been widely received by a number of women's charities, as well as victims themselves. Nomad's poetry is deeply rooted in her ethnicity, which you can hear in her powerful soulful voice.
---
Rebuilding the Lives of the People of Gaza and Syrian
At Muslim Hands, we're passionate about empowering communities affected by war and poverty. Our dedicated Gaza team work tirelessly to provide a range of medical care, food aid, psycho-social support and livelihood assistance to help Gazans build a brighter, more sustainable future for themselves. We offer families a stable income and the crucial physical and emotional support they so crucially need.

In addition, Muslim Hands has also been working in Syria since 2012. With your help we've delivered a continual supply of life-saving emergency aid as well as supporting Syrian families with education, healthcare and livelihoods projects.







Facebook

Twitter

Email This
---
Q. How much do tickets cost?
A. Tickets are free, you simply need to register online.

Your registration will include entry to the event and refreshments which consist of a selection of teas, cakes and sandwiches.
Q. How can I book my ticket?
A. You can book your ticket online by first registering via the 'Register Now' button at the top of this page. Alternatively, you can book your place by calling our donations line on 01159117222 (open Mon-Fri 9am - 8pm and Sat 9 - 5pm).
Q. What will the evening consist of?
A. The evening will consist of talks by Ustadha Fatima Barakatullah and Ustadha Hiba Mohammed, as well as a spoken word performance by Nomad Speaks, followed by a book signing by Ustadha Fatima Barakatullah. The event will then be followed by a selection of irresistible cakes, sandwiches, and a variety of teas.
Q. Can I purchase tickets on the day?
A. As this is a free event, places are available on a first come first serve basis. We therefore advise you to register in advance to avoid disappointment.

You can book your ticket online by clicking on the 'Register Now' button at the top of this page or alternatively, you can call our donations line on 01159117222 (open Mon-Fri 9am - 8pm and Sat 9 - 5pm).
Q. Will I receive a ticket?
A. Once your registration has been successfully completed, you will receive an email confirmation shortly afterwards.

Please bring your email confirmation to show at the registration desk on the day at 12pm.

If you are unable to attend please inform our Events Team in order for others to benefit from the talks.
Q. How do I book a stall?
A. Please click on the 'Stall Enquiry Form' button at the top of this page and complete the form.

A member of the Events Team will get back to you shortly afterwards.