Interested in learning about the Great Women of Islam? Join our Sisters' Seminar in East London for an afternoon of extraordinary stories that will amaze and inspire you! You can look forward to brilliant speakers, delicious refreshments and, of course, celebrating our lovely sisterhood (past and present).

If you needed any more motivation, while attending this educational seminar you will also be raising money for our Yemen Emergency Appeal, providing food for the war-affected families of this blessed land.

Join us on Sunday 7th April 2019 from 1-5pm at the London Muslim Centre in East London.

FREE entry – registration required!

Please note this is a female-only event.
Location
Venue
LMC 1st Floor Hall, 82-92 Whitechapel Rd, London E1 1JQ
The world's first known university was founded by a Muslim woman!

More than a thousand years ago, Fatima Al-Fihri established the University of al-Qarawiyyin in Fez, Morocco. Naming it after her hometown, Sister Fatima funded and oversaw the construction of this institution in 859 – more than 200 years before the University of Oxford was created!

The university includes an impressive library and immense mosque, and it offers courses on Qur'anic and Islamic Studies as well as mathematics, medicine and astronomy. Masha'Allah, this university is still open, and we pray Sister Fatima will be rewarded abundantly for her efforts.
---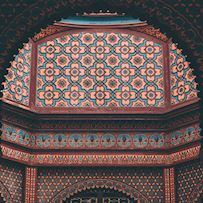 Lubaba Khalid (Host)
Sister Lubaba is a 3rd year international relations student and the BAME (Black, Asian, Minority Ethnic) representation officer at the University of Westminster. Lubaba is also currently an active volunteer with Muslim Hands for now over a year.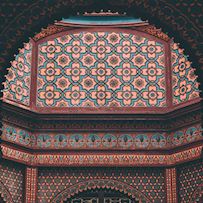 Ustadha Sumiyya Iqbal (Guest Speaker)
Ustadaha Sumiyya has graduated from Madrassa Al Zahra Alimiyyah in 2010 and holds an MSCi Pharmaceutical Chemistry from Queen Mary University in 2011. Currently, Ustadha Sumiyya is a qualified Science teacher, heading the Science department and is a teaching and learning co-ordinator at Azhar Academy Girls School. Ustadha Sumiyya is an experienced Islamic Studies and Alimah teacher with over 8 years experience at various institutions. Ustadha Sumiyya is also an instructor at Teen Seekers - teaching short Islamic courses and workshops for teenage girls.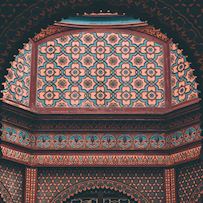 Ustadha Safiyaah (Guest Speaker)
After completing her 'Alimiyya studies, the traditional Islamic studies programme, at Madrasah al-Zahra in London, 2007, Safiyya Dhorat founded and has been the lead-instructor at al-Muhsināt, an organisation providing adult women with various opportunities to study the Islamic sciences. Alongside this, she also had the opportunity to teach adult women traditional Islamic sciences at Noor-ul-Islam, as well as deliver weekend courses at universities across London. In 2011, she moved to Jordan for two years where she had the opportunity to further her studies. In particular, she studied

Qur'anic exegesis, Arabic grammar and rhetoric, and inheritance laws under Shaykh 'Ali Hani; and spirituality under Umm Sahl.

She returned to the UK in 2014 to pursue a one-year Diploma in Contextual Islamic Studies & Leadership at Cambridge Muslim College. Currently, alongside pursuing a Masters in Islamic Studies at SOAS, she is teaching, and providing pastoral support to students at an Islamic college in London.
---
Every ten minutes in Yemen, a child under five dies of preventable causes.

The war in Yemen has turned a poor country into a humanitarian catastrophe. Half of all health facilities are damaged or unable to function and food prices have soared. Millions of Yemenis have little or no access to clean water.

The Prophet Muhammad (saw) said of the people of Yemen, '…indeed they are from me and I am from them' [Haithami]. The people of Yemen are beloved to our Prophet (saw), and they are beloved to Allah (swt). Now they are asking for our help. We need your support to alleviate the suffering of Yemeni families.
Facebook

Twitter

Email This
---
Q. Where is the event taking place?
A. The event will be held at the London Muslim Centre, 1st Floor Hall, 82-92 Whitechapel Rd, London E1 1JQ
Q. What time is the event?
A. The event will be from 1-5pm. Doors will open at 12.30pm.
Q. How do I book my ticket?
A. Entry to the event is free - only registration is required which you can complete through the form at the top of this page.
Q. What will the evening consist of?
A. We will have inspirational talks led by Ustadha Sumiyya Iqbal and Ustadha Safiyaah Dhorat, exploring the lives of the some of the Greatest Women in Islam. Refreshment will also be available.
Q. Can I volunteer at the event?
A. Yes please contact hanan.egah@muslimhands.org.uk for volunteer enquiries.
Q. Can I book a stall at the event?
A. Yes please complete the online stall enquiry form or contact Hanan at hanan.egah@muslimhands.org.uk

Fees will apply.