The Qur'an is our guiding light and the ultimate source of wisdom to help us solve our problems and live the best lives we can.

Join our FREE seminar for an illuminating discussion on some key lessons we can draw from the Qur'an to improve our daily lives. Using Surah Luqman as a starting point, we'll explore the beautiful simplicity of the instructions the Qur'an sets out for us, and how following these lessons can bring clarity, purpose and peace to our otherwise troubled lives.

Our speakers are Ustadhas Hiba and Safiyaah who are dedicated to spreading knowledge and hope to lead a dynamic and thought-provoking discussion, in sha' Allah!

If you needed any more motivation, while attending this educational seminar you will also be raising money for our Gaza and Yemen Emergency Appeal, providing food for the war-affected families of these blessed land.

Join us on Sunday 12th January 2020 from 1-5pm at the London Muslim Centre in East London.

FREE entry - registration required.

Please note this is a female-only event.
Date & Time
Venue
London Muslim Centre, 46 Whitechapel Rd, Whitechapel, London E1 1JX
Helping Families in Gaza and Yemen Cope With Conflict
Gaza

The Messenger of Allah (saw) said, 'Adhere to Sham, for it is Allah's best land, to which He selects His best servants to'. (Abu Dawud)

Decades of instability and the ongoing Israeli blockade have left families in the Gaza unable to enjoy the most basic of human rights such as access to food, water and medical treatment. Over 60% of Gazans suffer from food insecurity. Children are bearing the brunt of the conflict, with as many as half of them dependent on humanitarian assistance and one in four in need of psychological support.

Muslim Hands has been working in Palestine since 2007, providing medical care, food, education and livelihoods support to families across Gaza and the West Bank. Your donations will provide both emergency relief and long-term support to needy families in Gaza to help them build a better standard of living.

Yemen

The Prophet (saw) said, 'The best of men are the men of Yemen, belief is Yemeni, and I am Yemeni'. (Ahmad)

The people of Yemen were directly blessed by the Prophet Muhammad (saw) - but these blessed people are currently suffering from 'the worst man-made humanitarian crisis of our time' (UN). Almost five years of civil war and regional conflict have left 24.1 million Yemenis families in need of aid just to survive.

10 million people in Yemen are on living with extreme hunger and the country has been suffering from a record cholera outbreak since 2017. Every ten minutes, a child under five dies of preventable causes. It is our duty to put a stop to this tragedy.

Your donations will provide family food parcels and school meals for children, as well as setting up fully-equipped mobile health clinics in rural areas. You will also be helping us construct water wells and rehabilitate existing ones to provide hundreds of families with safe water. Your support will save lives.
---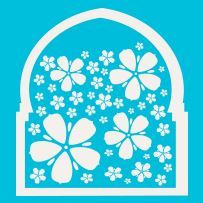 Ustadha Hiba Mohammed
Ustadha Hiba has studied Qur'an and tafseer at KIU university, under the guidance of an array of scholars from Saudi Arabia. Hiba has also gained a great deal of experience in teaching Qur'an and Islamic Studies at her local mosque and Islamic institutions. She also has a degree in Biomedical Sciences and is currently working in this field. Hiba is a hardworking, dedicated upcoming Islamic lecturer, who is passionate about tawhid, tafseer and womens' rights.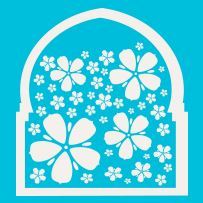 Qariah Nazia
Qariah Nazia completed a six-year BA Degree equivalent at Ebrahim College in East London, in Arabic and Islamic Studies. During the course of her studies, she gained an Ijāzah in Qirā'ah 'Āsim and Shu'bah under Qāri Bashir as Sideeq. Qari Bashīr has been teaching in the Prophet's mosque for more than 55 years. He has also taught some of the well-known Imams of the Haramain.

She is currently studying the Riwāyat Warsh with Sheikh.
Ustadha Safiyaah Dhorat
After completing her 'Alimiyya studies at Madrasah al-Zahra in London, Safiyyaah founded and was the lead-instructor at al-Muhsināt, an organisation providing adult women with various opportunities to study the Islamic sciences. Alongside this, she also taught adult women traditional Islamic sciences at Noor-ul-Islam, as well as delivering weekend courses at universities across London.

In 2011, she moved to Jordan for two years, where she studied Qur'anic exegesis, Arabic grammar and rhetoric, and inheritance laws under Shaykh 'Ali Hani; and spirituality under Umm Sahl. She then pursued a one-year Diploma in Contextual Islamic Studies & Leadership at Cambridge Muslim College.

Currently, alongside pursuing a Masters in Islamic Studies at SOAS, she is teaching and providing pastoral support to students at an Islamic college in London.
---
Facebook

Twitter

Email This
---
Q. How much do tickets cost?
A. Tickets are free, you simply need to register online.
Q. How can I book my ticket?
A. You can book your ticket online, by clicking the 'Register Now' button at the top of this page. Alternatively, you can book your place by calling our donations line on 01159117222 (open Mon-Fri 9am - 8pm and Sat 9 - 5pm).
Q. Can I book my ticket on the day?
A. As this is a free event, places are available on a first-come, first-serve basis. We therefore advise you to register in advance to avoid disappointment.

You can book your ticket online by clicking on the 'Register Now' button at the top of this page. Alternatively, you can call our donations line on 01159117222 (open Mon-Fri 9am - 8pm and Sat 9 - 5pm).
Q. Will I receive a ticket?
A. Once your registration has been successfully completed, you will receive an email confirmation shortly afterwards.

Please bring your email confirmation to show at the registration desk on the day.

If you are unable to attend please inform our Events Team in order for others to benefit from the talks.