17 January 2020
An Eyewitness Account from the Ground in Indonesia After Devastating Floods

On New Year's Eve 2019, torrential rains began battering Jakarta and its surroundings. Over the next few days, at least 67 people were killed, as homes were flooded, bridges destroyed and floodwaters reached up to 19 feet high. Our Emergency Team flew out on 8th January to distribute emergency aid. This is their account from the ground.
We arrive in Indonesia within seven days of the emergency. This was the worst rainfall seen since 1966, and a total of 169 areas across Indonesia were reported to have been overwhelmed by floods. Our team visits villages in Banten Province, which is located near the capital, Jakarta, on the island of Java.
Walking through the villages of Sajira Timur (Banten Province), the walls still show the height the water came up to. Most homes were flooded up to hip or shoulder height, and their furniture and belongings were destroyed. Often, the walls of houses couldn't withstand the force of the floodwaters and collapsed.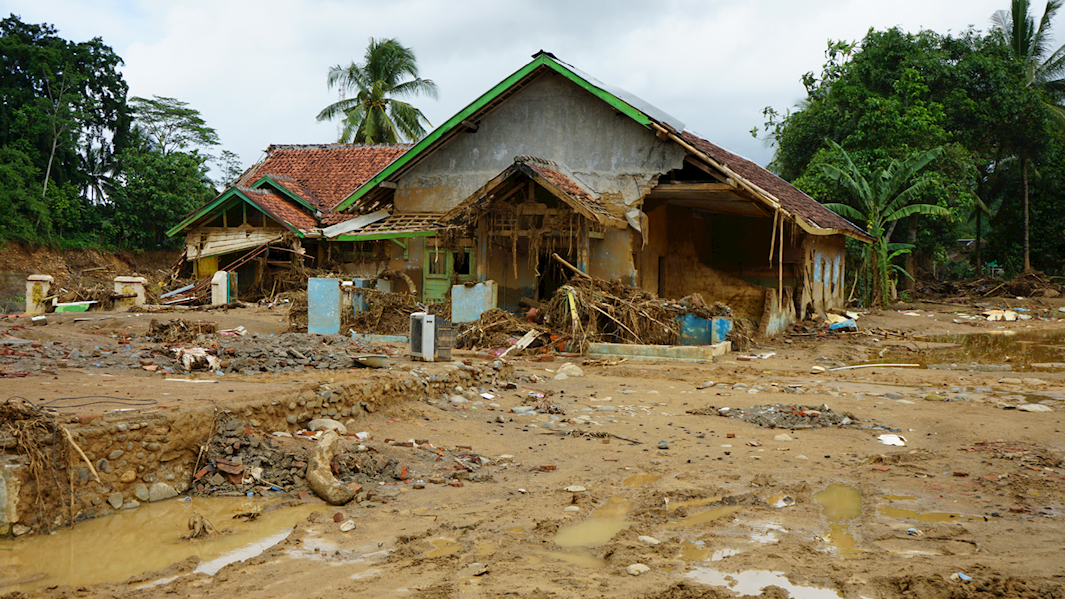 In other parts of Indonesia, people died from drowning, hypothermia and electrocution by broken power lines. On the hilly outskirts of Jakarta, victims were also buried by landslides. But the floods mainly hit the village we are visiting in the morning of 1st January, when everyone was awake and able to escape. Alhamdulillah, no one was seriously injured in this area, which is home to 500 families.
Part of the river shore was washed away in the disaster, along with 20 homes. A local school and masjid were also destroyed. A landslide also destroyed the only bridge connecting the seven villages of Sajira Timur, and people are still using boats to cross the river, which is dangerous as the river current is still strong. This bridge will need to be replaced as soon as possible to ensure the residents of Sajira Timur remain safe in the flood aftermath.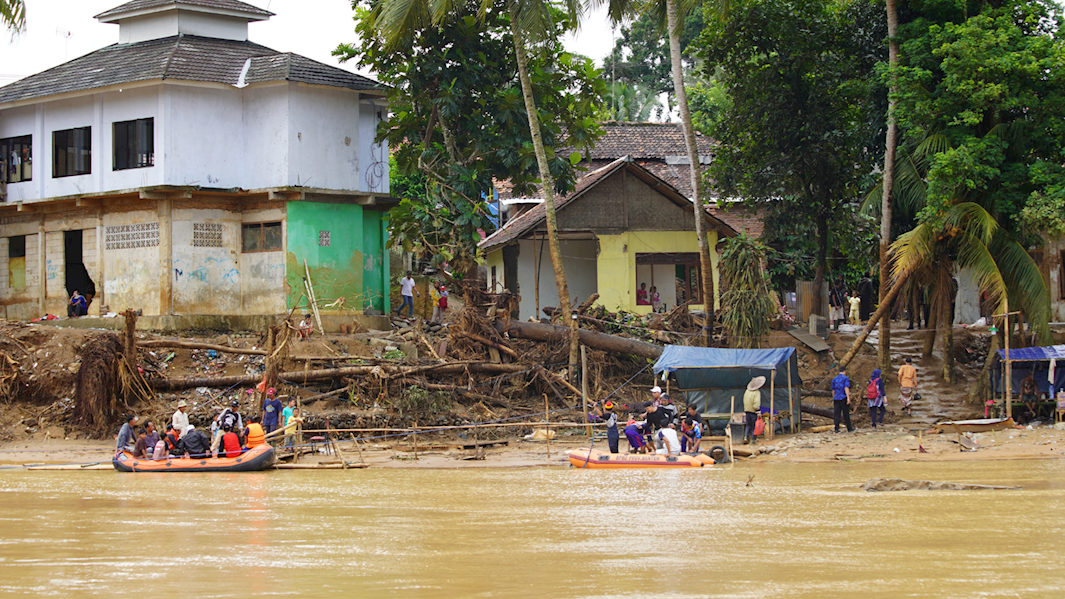 Although no one was injured, people are reporting health problems like headaches and skin rashes, and the authorities in Indonesia are worried about the diseases the floodwaters might cause. They are spraying Jakarta with disinfectant to prevent waterborne diseases, and the kinds of infections caused by contact with dead animals.
Alhamdulillah, according to the Women's Union in the village, people are receiving clean water and medicine aid, which will hopefully prevent a health crisis.
The Women's Union add that, although local organisations have provided them with food, they don't have any utensils to prepare the food in, since their belongings were destroyed in the floods. There are also 200 school children in the area who have lost their uniforms and school supplies; they will need school kits as soon as possible to ensure their education isn't disrupted.
In Mayah Lebak, another village in Banten Province, 60 houses were completely destroyed by the floods, and many more were significantly damaged. Some families have taken temporary shelter in the village school; others have moved in with relatives in other villages. Where walls are missing, people have hung up tarpaulin so they can carry on using their homes.
One woman is now living with her sister in the neighbouring village (along with her own husband, her sister's family and their grandmother). She is worried that she can't afford to rebuild her home. This is a poor area, and many people who have lived here their whole lives share the same worries. Another woman ran a sewing business out of her home; her sewing machines, fabrics and clothes were all destroyed in the flood, and she doesn't know when she can start working again to support her family.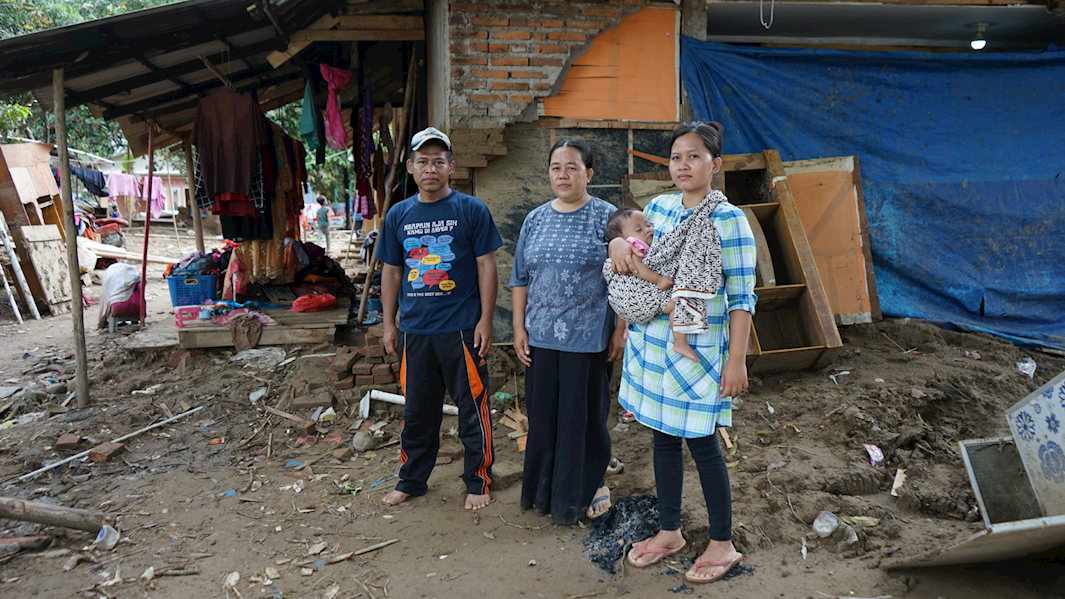 We find the same problems in Bogor, another village in a mountainous area close by. This village of 200 families was more seriously damaged than Sajira Timur and Mayah Lebak. Fortunately, the heavy rains on 1st January struck at 6am, so most people were awake and could flee their homes. But many lost the homes they'd lived in their whole lives; their homes and belongings were washed away with the floodwaters. They are poor; they have no insurance or savings, and they don't know if they will be able to rebuild their homes.
They can't move in with family, because their relatives' homes were also destroyed. Currently, every shelter is housing six families; but they can't remain in this temporary situation for long.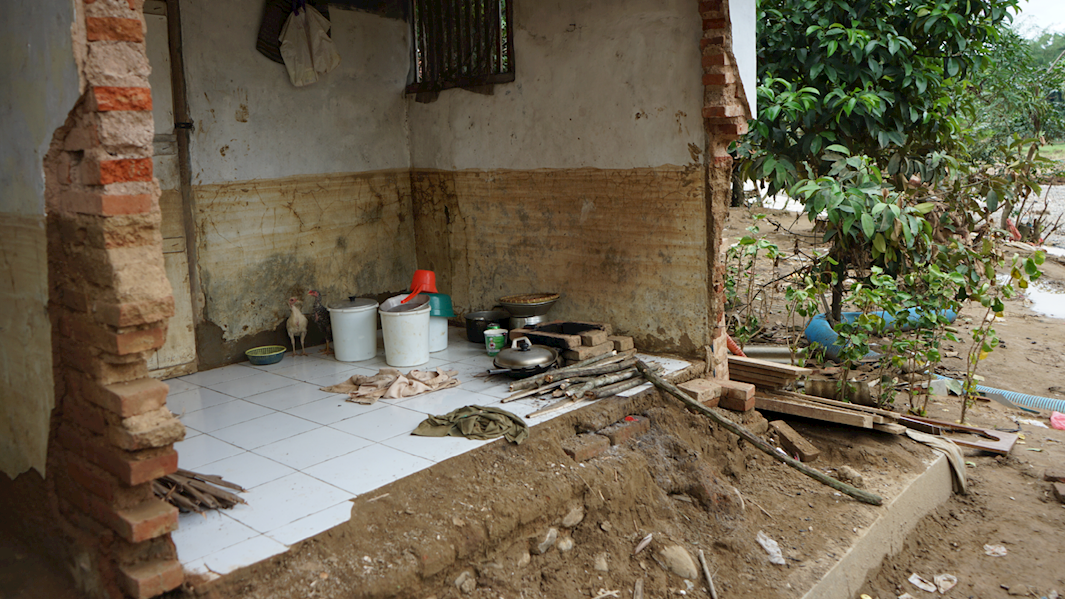 Bogor is a farming community, and many people are reluctant to relocate because their rice fields are here. Sadly, flooding and landslides have destroyed half of their crops; they will be dependent on aid for the next three months until they can generate their own income again. Some people will try to rebuild their homes and livelihoods; others may be relocated by the government.
Alhamdulillah, although Bogor is difficult to access (landslides have blocked the mountain roads), water bottles are being  dropped in by helicopter, and smaller emergency parcels are being delivered by moped. But a military worker told us it was difficult to drop food in by helicopter, as the food parcels they'd already dropped had been damaged.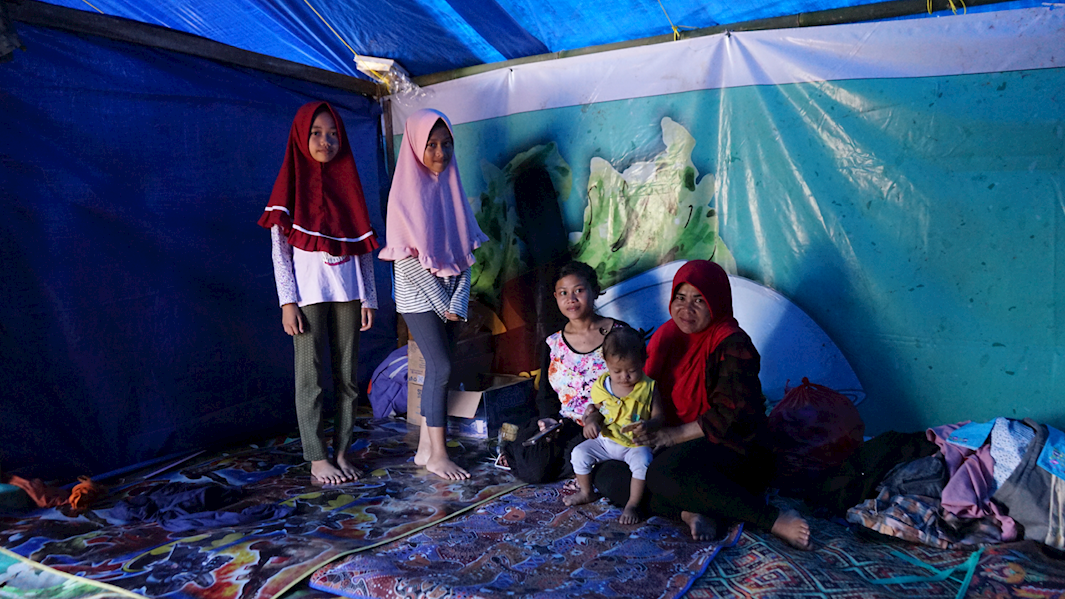 The displaced families in Bogor tell us they are in need of everything right now: food, sanitary items, basic medicine, cooking utensils, bedding and school kits for the children.
Meanwhile, in Mayah Lebak, the villagers are concerned that they don't have a long-term water supply. They are currently being provided with clean water by local organisations, but there is no safe water well in the area. They were using the river water for drinking and other household uses before the floods - but now that water is dirty and contaminated. It is dangerous to drink the water; it's bad enough that it has already contaminated their homes, especially when so many of the children are walking around without shoes on.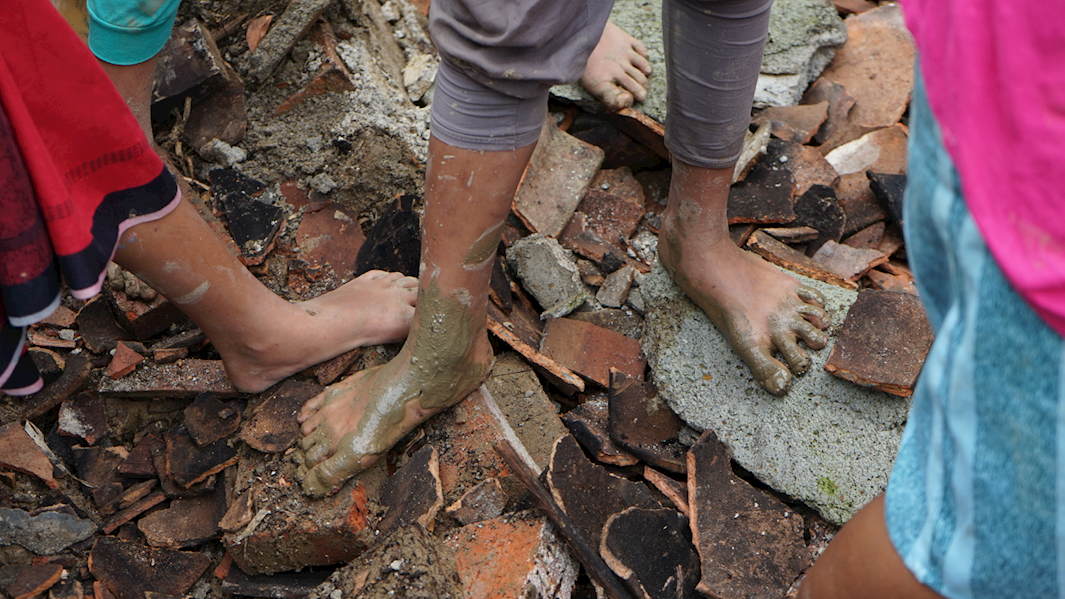 It is distressing to see the destruction these poor families are coping with, and the spread of waterborne diseases is a grave concern. Bridges that provide essential items to communities are broken, and families are struggling to feed and provide normality to their loved ones. We hope to provide long-term intervention so that the people of Indonesia can get back on their feet again.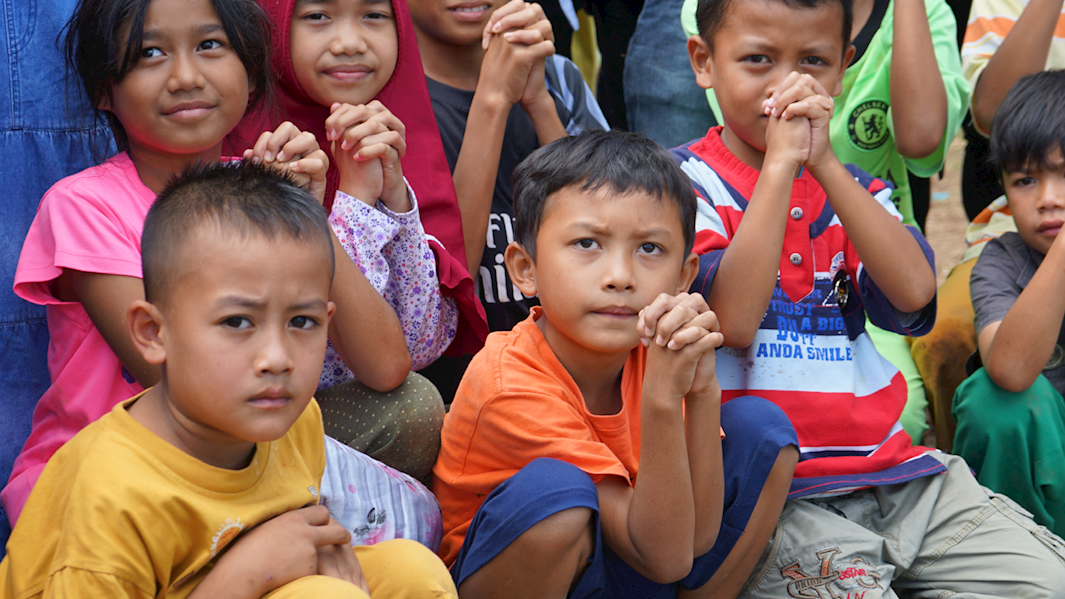 The Messenger of Allah (saw) said, 'Whoever fulfilled the needs of his brother, Allah will fulfil his needs; whoever brought his brother out of a distress, Allah will bring him out of one of the distresses of the Day of Resurrection'. (Bukhari)
We are calling upon people in the UK to generously donate to survivors of the Indonesia earthquake, to help them get through the worst of this crisis in safety and dignity. We are on the ground right now distributing hygiene kits, water filters, kitchen items, school kits and more.
Please give now to alleviate the suffering of flood survivors in Indonesia.
---
Facebook

Twitter

Email This