14 September 2015
Europe Refugee Crisis: France
Headed by our Paris office, our French Response Team have been supporting refugees and migrants in France since June 2014.
26/09/2015 - Eid meals in the Jungle
- MH staff and volunteers from London team up with MH France to distribute food packs, halal sweets and over 2,000 hot Eid meals to refugees and migrants in the Jungle, Calais. Meals include lamb stew, barbecue, rice and bread. Meat was donated through MH donor Qurbanis, ahamdulillah.  





22/09/2015 - Latest news
- Reports are coming in that French police have used tear gas on some of the Syrian and Eritrean refugee camps. The refugees were then moved to 'The Jungle' camp. 
- The weather is changing and becoming colder in this part of France.
- We are making plans to visit 'The Jungle' camp on the third day of Eid to prepare and distribute meals to the refugees.
16/09/2015 - Preparing for Eid
- We are planning to take four times as much aid to 'The Jungle' as we did yesterday. This will be distributed on the days of Eid, but is yet to be confirmed. 
15/09/2015 - Distribution in 'The Jungle'
- We featured on the radio on France Maghreb 2 station and will be featuring again on Friday. 
- Food distribution in 'The Jungle' was a success and appreciated by the beneficiaries. We handed all of our clothing donations to L'Auberge des Migrants to sort and distribute. 
- Our team finished packing food and essentials at midnight last night. They packed milk, flour, cooking oil, rice, pasta, tinned vegetables, beans, tomato sauce, puree, cookies, coffee and dates as well as nappies, clothing, shoes and blankets.  








14/09/2015 - Salam Mosque
- We are on our way to the Salam Mosque to prepare the food and clothes packs for distribution tomorrow morning.
- Collected food items, clothes, shoes and blankets from Salaam Mosque. Will now spend all night packing them, ready for distribution.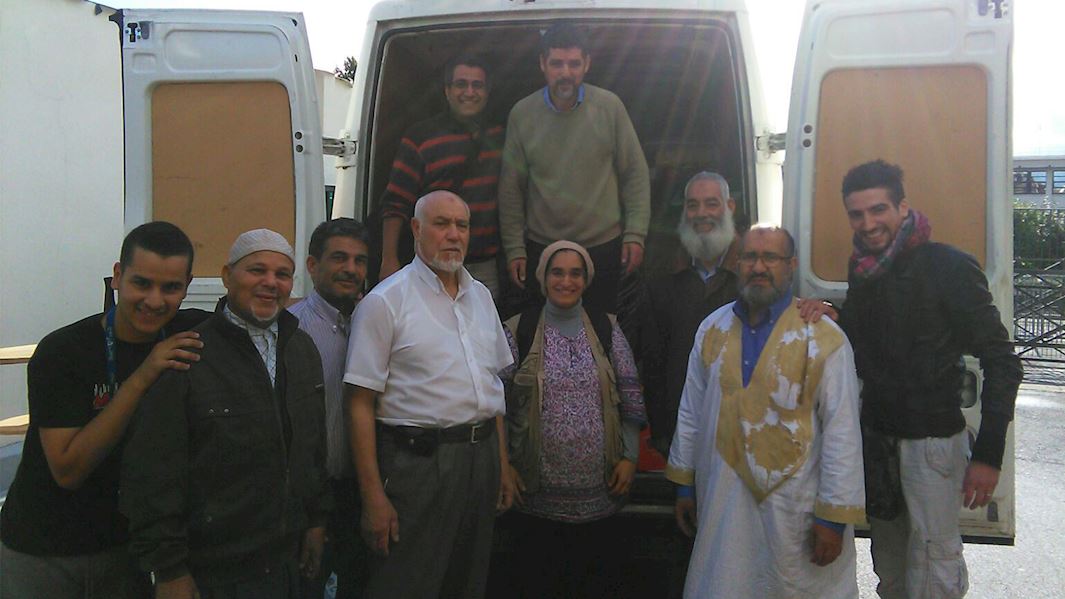 11/09/2015 - Radio France Maghreb 2
- We have been in contact with Mr. Tarik Abou Nour who has launched an appeal with a group of volunteers from 14 mosques. We have together arranged so far to work with Dassault Mosque of Argenteuil called the Salam Mosque and with the Mosque of Sevran named the Othman Mosque. They have both prepared a place of storage for us to store food items and clothes. They have offered to help us in preparing the distribution.
- We have also arranged a live broadcast on Radio France Maghreb 2 from the camp next Tuesday and should get a one hour radio programme for the day after distribution.
10/09/2015 - Arriving in 'The Jungle'
- We arrived in Calais – dubbed 'The Jungle' -  where we were welcomed by Benoit – a volunteer for L'auberge des Migrants. He has been in contact with the refugees and migrants for over a year.
- There are between 3000 to 3500 refugees and migrants in the Calais camps.
- Spending time inside - it is as if time stops. We spent almost three hours in the camp but it seemed like days had gone by.
- Refugees and migrants are mainly from Africa coming from Sudan, especially from the Darfour region, Eritrea, Mali but also a lot from Afghanistan, Pakistan and Syria.
- Life and living conditions in the camp are very difficult. The refugees and migrants have gone through a lot of difficulties in terms of shelter but also in terms of health and hygiene. There are only 4 toilets for 3000 people. Since the opening of the centre (hostel), refugees can take a 6 minutes hot shower in order to allow everyone to take a shower. 
- The needs are great. The refugees and migrants need generators, food supplies, tents, clothing, blanket and kitchen utensils.
- We are planning to start our distribution here on Tuesday 15th September.
- Read more about 'The Jungle' here.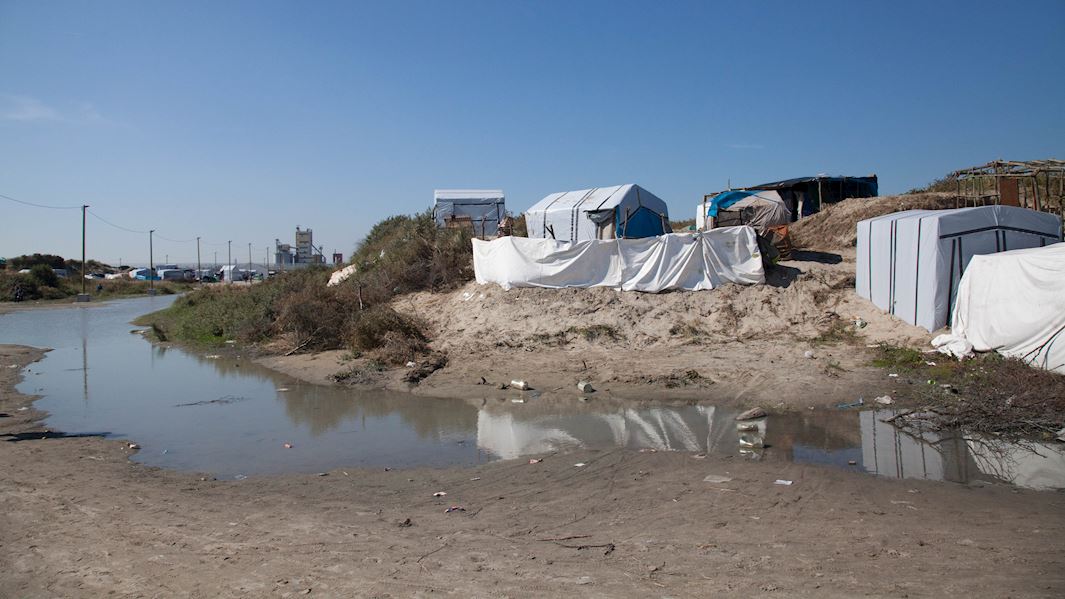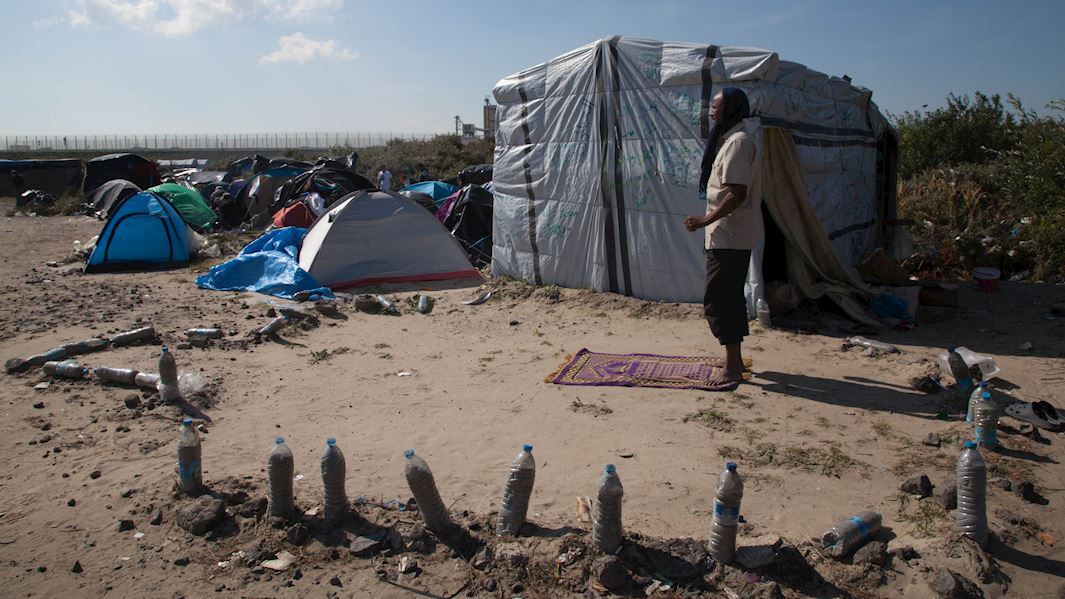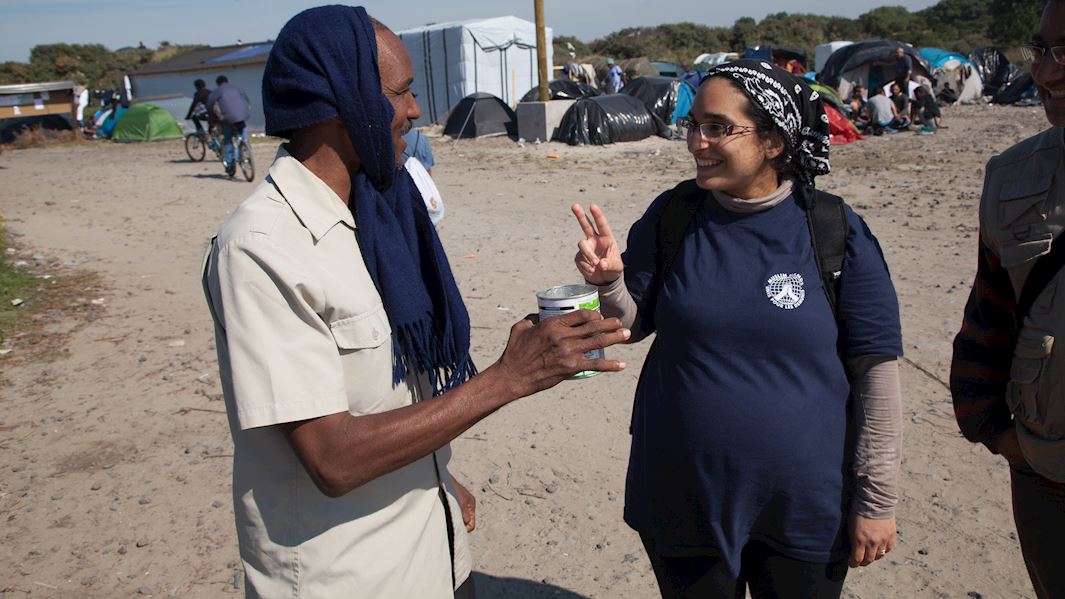 05/09/2015 - Calais Action
- We began working with grassroots action group Calais Action to collect donation items in our Nottingham warehouse. This will be all delivered to Calais and distributed to refugees in 'The Jungle' refugee camp.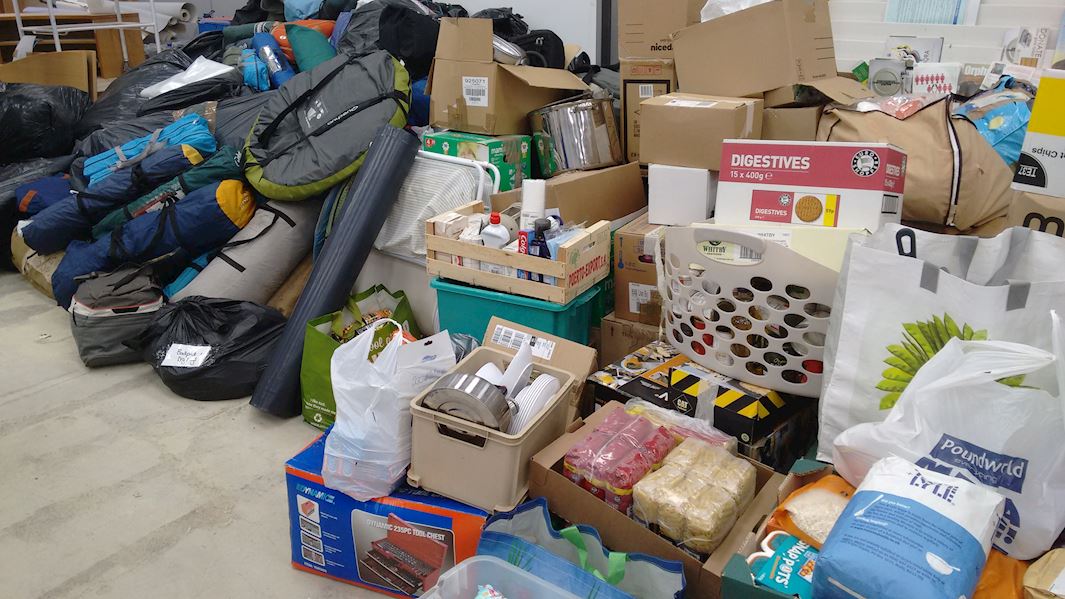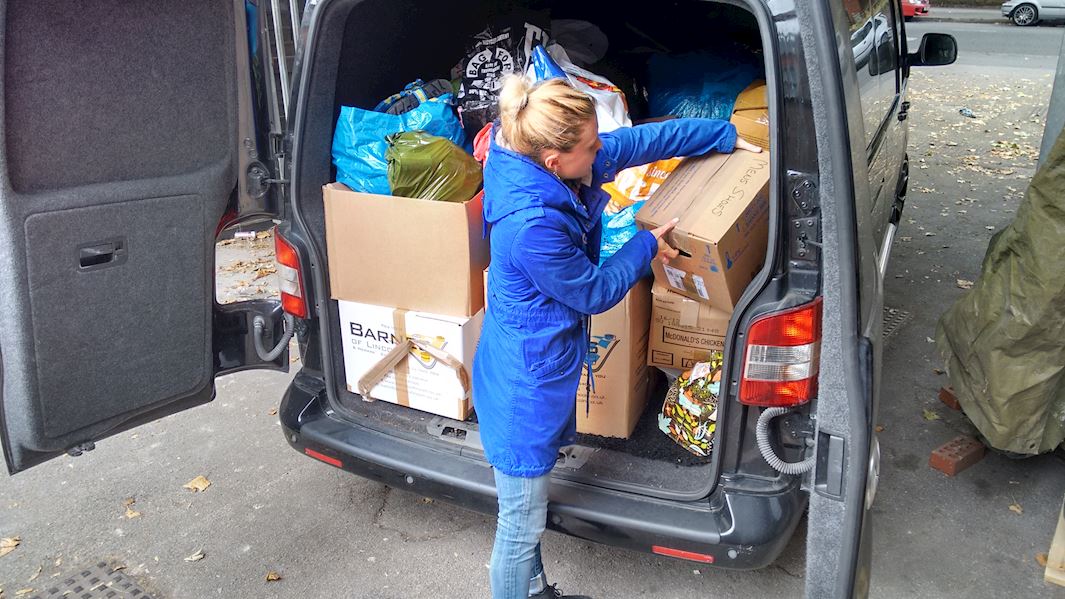 ---
Facebook

Twitter

Email This