16 September 2015
Preparing for Qurbani in Malawi

Ever wondered how our field offices get ready for Qurbani? As the blessed days of Eid al-Adha draw nearer, our Malawi office is busy preparing for the occasion. Our Director of Programmes, Shakil Sidat tells us more:
'Two weeks ago we all met to talk about how we would distribute over 2,000 Qurbani across the neediest areas of Malawi. As well as communities in Salima, Machinga and Bangwe, it was decided that our Chiradzulu School of Excellence, which caters for orphaned and disadvantaged children would receive Qurbani donations. The students are provided with daily nutritious meals anyway, but for many of them, a meal with meat is a rare treat.
Then it was all about getting the preparation areas ready. It is important that all our animals are well kept and fed in accordance with the Sharia so we build our holding pens beforehand so the animals have somewhere comfortable to settle into straight away.
Yesterday we were up at 5am and off to buy our first set of livestock from a local farmer. All our meat is sourced locally. Empowering communities is at the heart of all our work so it's only right that we give back to the local economy. Now the animals are happily grazing away in their purpose built pen just outside our School of Excellence.
As we draw nearer to the days of Eid the preparations will intensify so I'll be in touch to let you know how it's going. And finally, thank you to all of our generous donors in the UK and around the world that are making such a difference to Eid in Malawi'.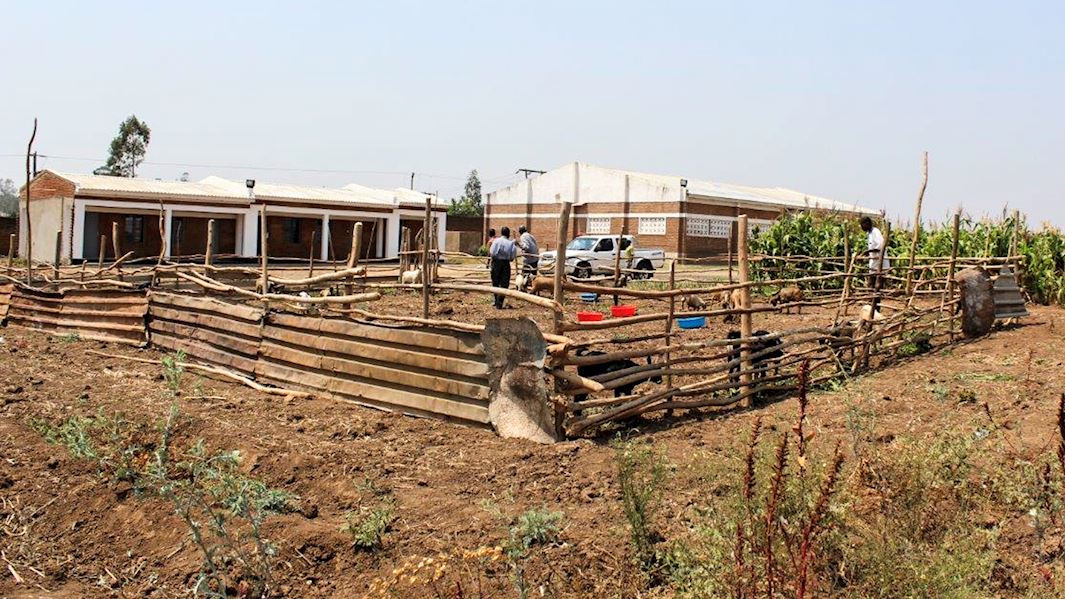 ---
Facebook

Twitter

Email This