31 December 2015
A Community Effort

This week MH staff and volunteers were in Calderdale, West Yorkshire, helping families affected by severe flooding.
Muslim Hands' Community Development Officer, Sofia Buncy, tells us about her experience.
'Natural disasters don't discriminate. They hit people equally and do not take into consideration personal circumstances. This was one of the first thoughts I had as I travelled through the flood affected areas of Sowerby Bridge, Mytholmroyd and Hebden Bridge in Calderdale.
Homes and businesses had been completely gutted and people pulled the soaked and tattered remains of their furniture, carpets and electrics out of their houses. Stains covered walls, showing where the water had risen to. In most houses this was above the first floor. The most basic amenities such as food had also been washed away and the electricity was wiped out.
People had lost their homes, businesses and community spaces. All the things which we take for granted on a day to day basis were now gone. Sadly, this was not the first time that these villages had been attacked by floods and for many, facing the devastation a second time round was just too much to bear. Some people had no insurance so starting all over again was an even bigger burden for them.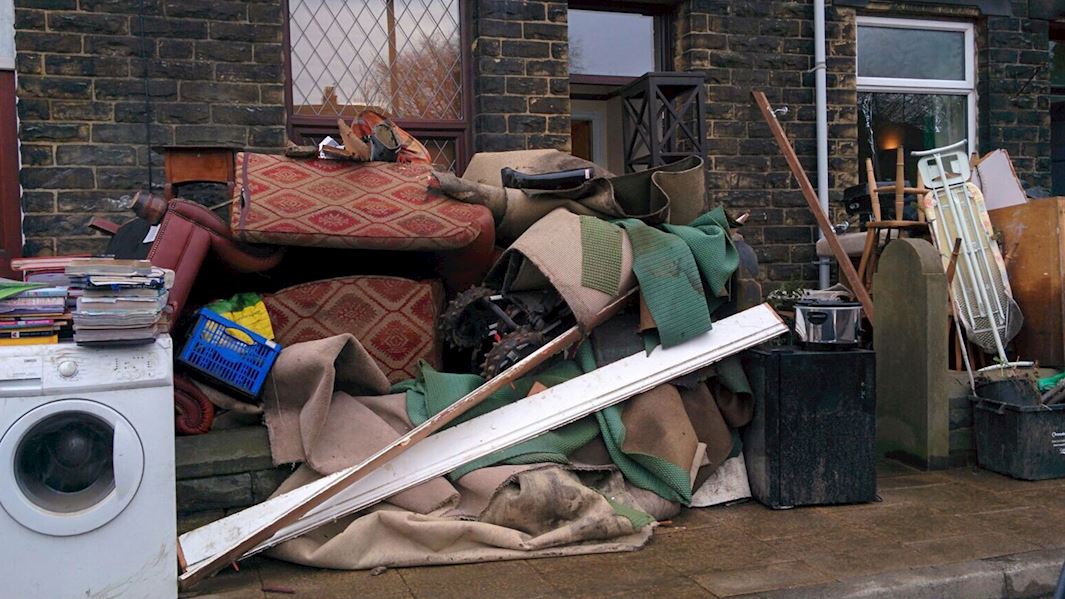 However, hope is not lost. Amongst all this devastation and destruction, what amazed me the most was the strength of the human spirit and the resilience and unity of the community. There was a sense of determination amongst the people to put things right.
Muslim Hands was honoured to be there to support these people. We were able to mobilise volunteers and essential resources such as buckets, mops, brushes and cleaning products throughout the three areas. We liaised with several churches and community centres to coordinate relief efforts and our amazing volunteers really got stuck in with lending a hand to affected families.
It was truly heart-warming to see that in the worst situations, humanity comes first. Muslim, Sikh and Christian charities as well as people of no faith slowly swept into the villages to help. The ultimate message is that in the end it is our common humanity that pulls us all together and we should be grateful for the smallest of Allah's (SWT) blessings'.
---
Facebook

Twitter

Email This