16 December 2015
Poppies for Peace in Peshawar

Muslim Hands were one of the proud sponsors of 'Poppies for Peace in Peshawar', an event organised by Nobel Peace Prize winner
Malala Yousafzai
and her family to commemorate a deadly terrorist attack on the Army Public School (APS) in Peshawar, Pakistan this time last year. The commemoration was held at the The Venue in Birmingham on 15
th
 December 2015. More than 150 people attended including Malala Yousafzai, her family and two brave survivors of the APS attack, Muhammad Ibrahim Khan and Ahmad Nawaz. Guests were encouraged to wear white poppies symbolising world peace.
The massacre, which took place in Peshawar on 16th December 2014, resulted in the deaths of 151 people, 125 of whom were children. Malala's father, Ziauddin Yousafzai spoke about the impact of the attack on the city, "Peshawar is famous as a city of flowers. But on 16 December 2014 the merciless terrorists turned this into a city of coffins. We promise the souls of our martyrs that we will never forget them. We will build peace so strong that it will never happen again." Survivor, Ahmed Nawaz's brother was killed in the attack and Muhammad Ibrahim Khan was paralysed from the waist down as a result of four gunshot wounds to his spine.
Malala herself was shot in the head by terrorists in 2012 after publicly advocating education for girls. Speaking at the event, she urged the government of Pakistan to launch a campaign called Zarb-e-Qalam, meaning strike with pen, "We will fight terrorism and extremism with the pen by providing education. It's not just needed in Pakistan but across the world. If we want to end terrorism, we need to bring quality education so we defeat the mindset of terrorism mentality and of hatred."
Chairman of Muslim Hands, Syed Lakhte Hassanain, concluded the proceedings with prayers for the victims of the attack and their families. He told guests, "The horrific terrorist attack in Peshawar was not only deeply sickening but an example of outright sacrilege. The pain and sorrow we feel today will continue to be felt for years to come – but we will not sink under it. Indeed, we will not feel oppressed."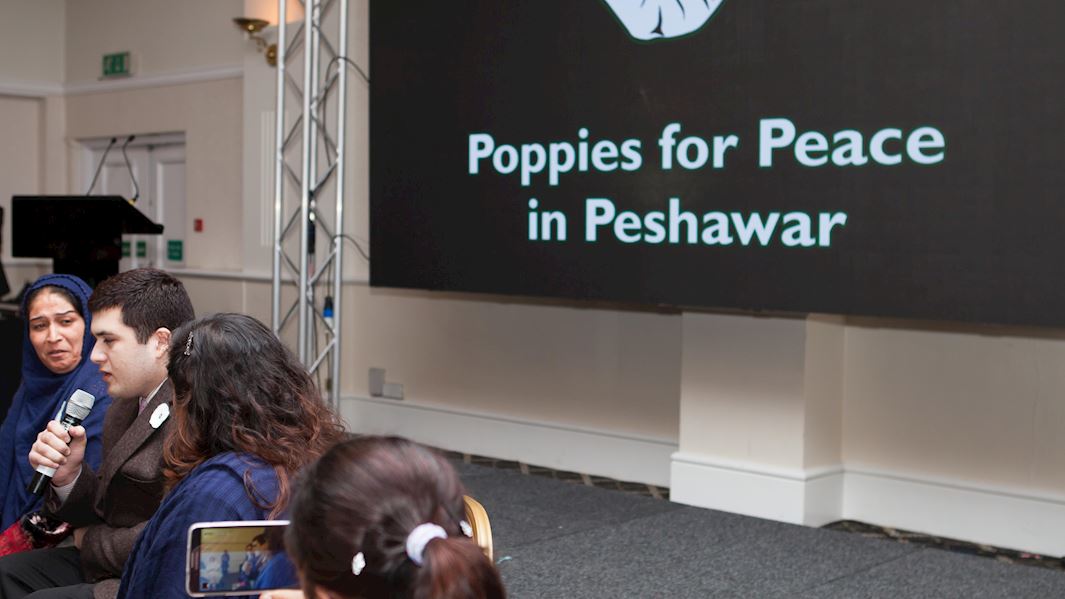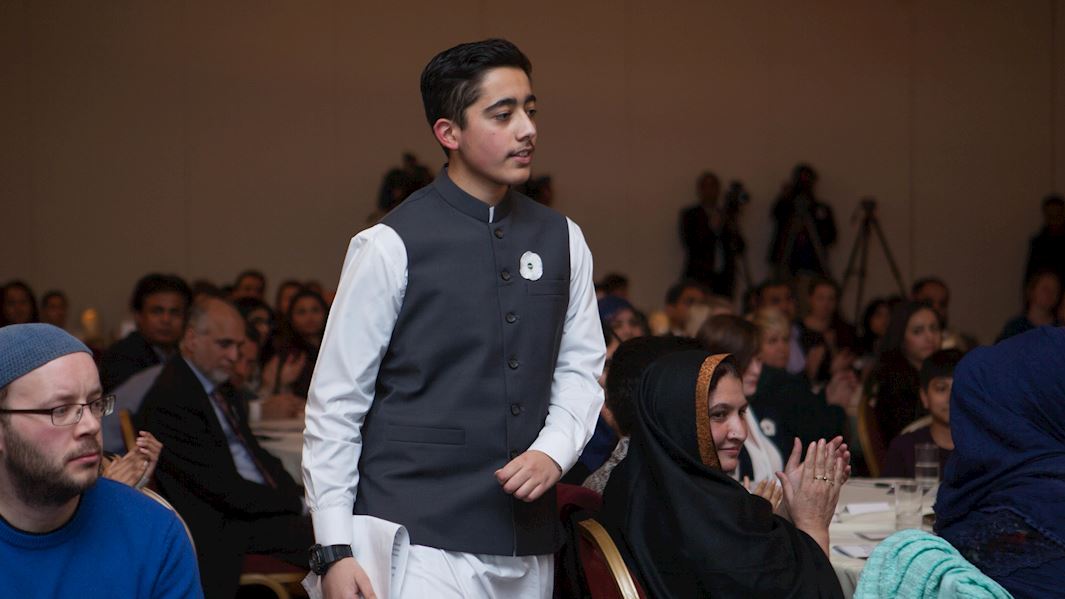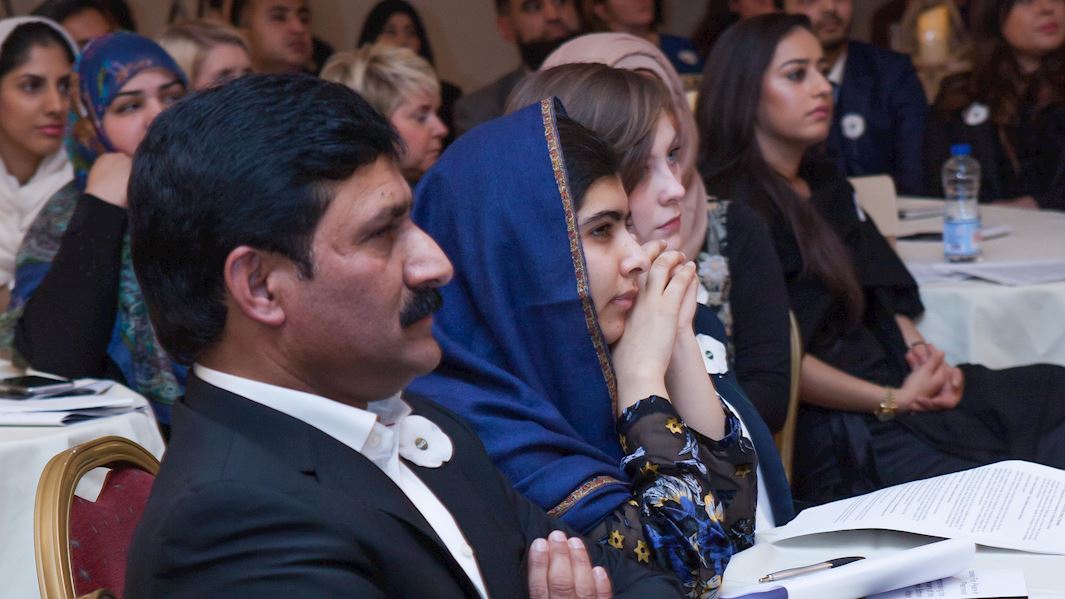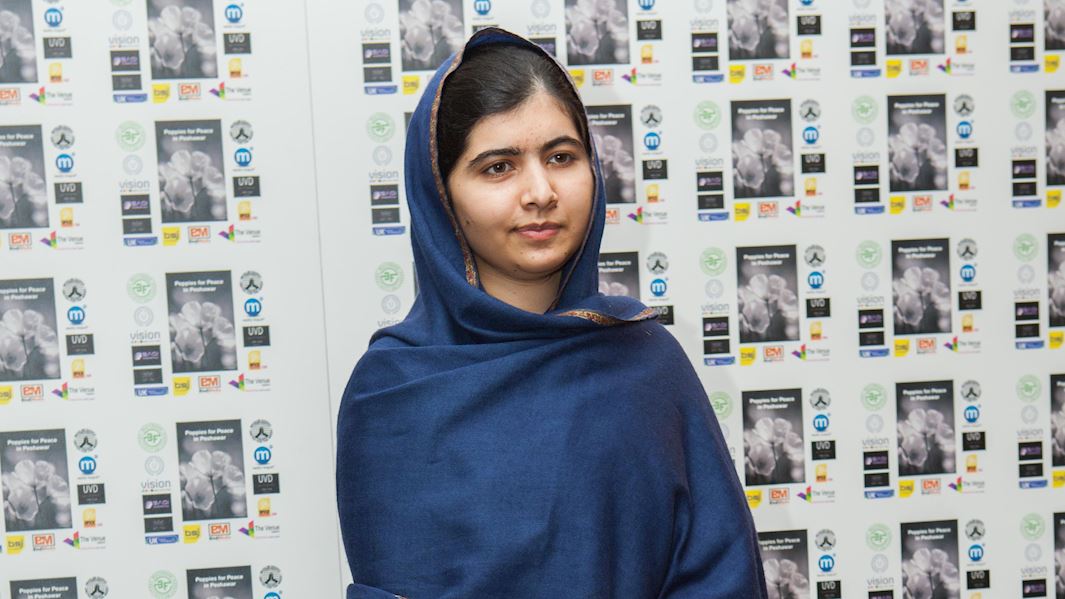 ---
Facebook

Twitter

Email This