A '100% Zakat' Donation Policy: The Facts
The issue of Zakat is the focus of much attention and even debate. Confusion around Zakat can arise as this pillar of Islam is handled in many different - and sometimes unclear ways - by different charities. We are here to help de-mystify Zakat and explain the clear and robust policy Muslim Hands has when we facilitate noble duty.
The lofty guarantee of a '100% Zakat' policy is a phrase we now commonly hear. Social media is abuzz with slogans that confidently claim not a single penny of your donation will go anywhere except to the poor. 'None of your money is spent on admin!' 'No cut is taken for fundraising', 'Your entire donation will go where you intended', are the reassurances which come with this.
It sounds perfect. Ideal. Just how Zakat should be handled, right? Perhaps not.
What this '100% Zakat' policy actually means in terms of how your money reaches the poor is often not as clear. It is precisely into these details that we must delve to truly understand how and why Zakat is managed the way it is. Though appealing to the heart, there are many practical and ethical reasons why we do not believe a '100% Zakat' policy can actually work.
Here are some of them:
Taking funds from elsewhere?
In order to ensure a '100% Zakat' policy, funds have to be taken from somewhere else. Money is needed to cover the costs of receiving, processing and managing donations as well as providing feedback and fundraising. These are costs that all charities incur without exception.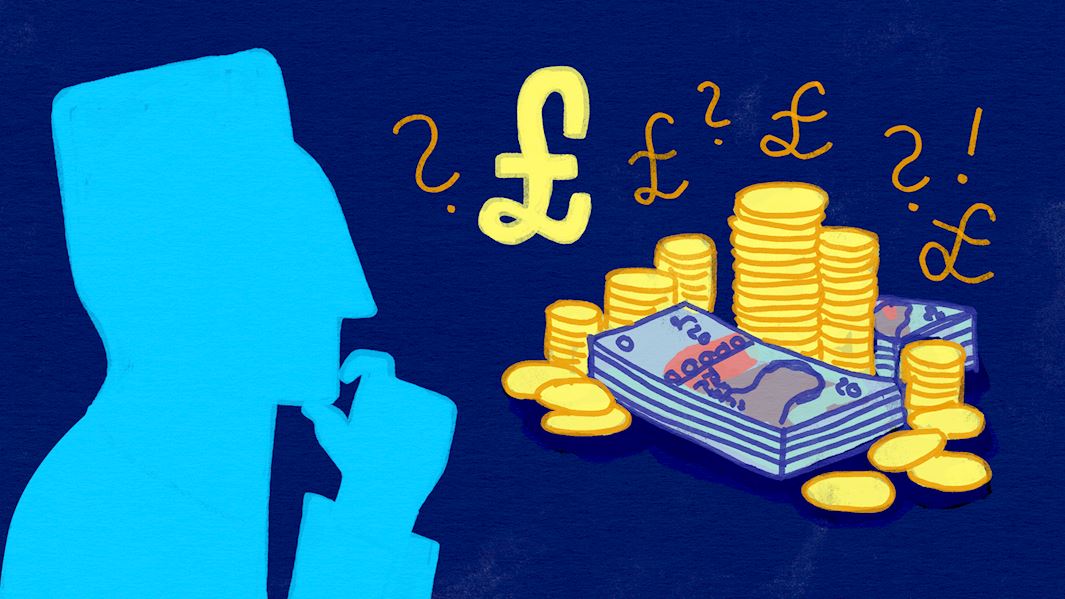 This is essentially then an exercise in moving money around. So while the 'Zakat' pot remains untouched, others such as the 'Sadaqah' pot are used to supplement this. This can mean those who have donated their Sadaqah in Ramadan or at other times of year are having a much larger portion of their donation deducted (often unknowingly) to cover costs elsewhere.
Many organisations also have branches of charity shops or other trade activities (such as clothing donations) which are used to finance administration and Zakat-related costs. This means that purchases made in good faith at charity shops may not be treated as donations to the poor, but are used to cover essential costs so the charity can stay true to the '100% Zakat' promise.
At Muslim Hands, we keep all the categories of donations clear and avoid overlap. Rather than taking money from other pots, we know it is religiously valid and ethically right to use a small percentage of the actual Zakat donation to administer that donation and generate further funds. Above all, this is the approach to Zakat prescribed by Allah (swt) in the Qur'an when defining how Zakat may be used. This means that giving a small portion of your Zakat donation to us is completely permissible and allows us to ensure your Zakat is handled with the utmost care and it is distributed efficiently and effectively to those who really need it.
Wealthy founders or investors?
The other option for covering costs to ensure a '100% Zakat' policy is to have affluent founder trustees or a team of wealth investor donors who pay for administration and fundraising costs. However, Muslim Hands began as a grassroots charity.
It was a community's response to the haunting images of the Bosnian genocide in 1993 which spurred a group of like-minded people in Nottingham into action. Clothing collections, food aid and monetary donations were driven in person by volunteers who were motivated simply by the human need to help relieve suffering.
This grassroots ethos has continued to sustain our vision over two decades later. We do not rely on wealthy trustees or investors to cover the costs of running a charity. This is deliberate as we do not believe anybody should have a monopoly on charity. By financing our own work - mainly through the generosity of individuals like yourself - we avoid the chance of being influenced (or even pressured) into the biases of any one person or group of individuals. Instead, we can always work where there is the greatest need for help, as well as taking your feedback on what kinds of projects we should introduce. 
As a charity, relying on individual donations has not hurt our opportunities at all. We have grown organically, extending our work across the world to establish offices and build local partnerships in over 30 countries. We are able to employ teams from the communities we work in, with unique expertise, and launch major projects such as rehabilitating water infrastructure for entire cities. We have managed to expand year-on-year - all from the hands of supporters like yourself.
The privilege of assisting the poor extends to us all. Therefore, Muslim Hands belongs to us all equally, including and especially you!
What does the Qur'an say?
We mentioned before that it is religiously valid to use a small portion of Zakat to cover the costs of distributing Zakat. This is part of the teachings of the Qur'an.
In His eternal and infinite wisdom, Allah (swt) ordained that one of the eight categories of people eligible to receive Zakat are the administrators of Zakat, called: Al-'Amilina 'Alayha [The Noble Qur'an, 9:60]
These are those who are responsible for collecting, storing, guarding, registering and distributing Zakat. In fact, this category of people comes third only after the poor (Al-Fuqara) and needy (Al-Masakin). It is not only understood that there will be costs incurred when collecting and distributing Zakat, but a whole category was dedicated for this purpose precisely so we may be open and transparent in where funds are spent.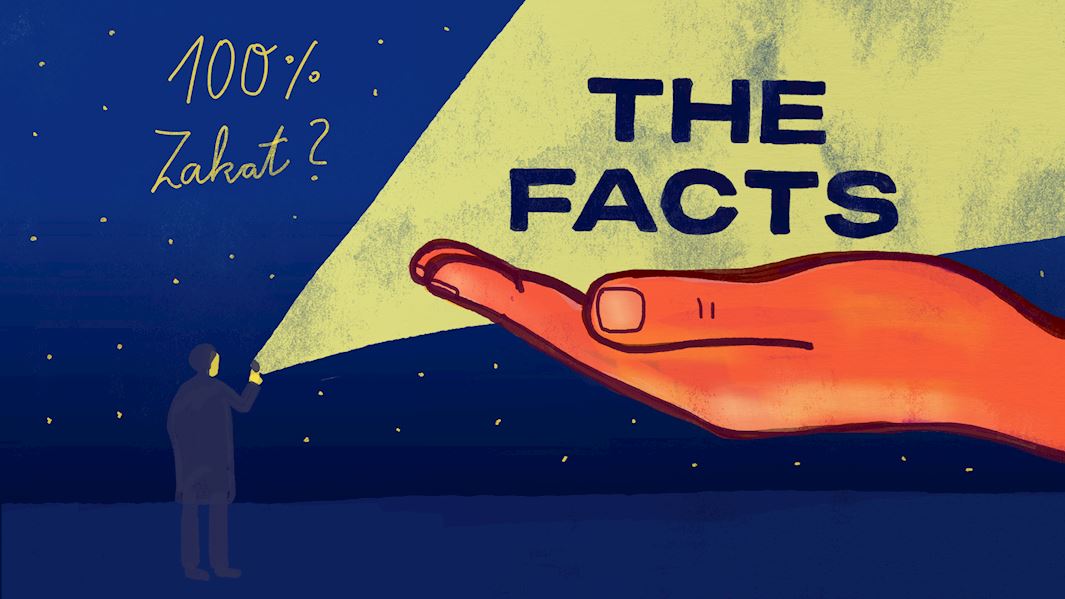 At Muslim Hands, we work with in-house scholars who guide the gathering and distribution of Zakat at every step. Our systems and procedures have come from careful consultation and backing of our religious advisors and this forms the basis of our Zakat policy. 
Beyond the slogans and bargains - taking Zakat seriously
At Muslim Hands, we are honoured to facilitate your Zakat and be of service to you and the Ummah. We know that the benefits of allocating some Zakat to those who work hard to collect it far outweigh the 'attraction' of a 100% Zakat policy.
We never spend your donations on admin costs, whether they are Zakat or Sadaqah. Our admin costs are funded solely by Gift Aid.
But for every £1 you give, 10p will go towards generating further funds. As 10% of your donation will go to those who collect Zakat and Sadaqah, this will help them collect even more Zakat and Sadaqah.
You are part of an ongoing effort to uphold the third pillar of Islam, serve the Ummah and eradicate poverty. There is so much khair in that 10% of your donation, and we pray that it all adds up in your good deeds, amin!
Alhamdulillah, we have been handling Zakat donations since for over 30 years now. Over this time, we have built up the knowledge and expertise to ensure your money reaches those who need it quickly, effectively and with full transparency. We have a global network of local expert workers who engage with their communities and constantly feedback to our staff in the UK.
We understand the great amanah (trust) we have been given by accepting Zakat donations and distributing them on the ground. The responsibility on us is heavy and we are acutely aware of this. We devote a great deal of time, energy and research in ensuring we provide the best route we can for the distribution of Zakat. This is not only for your sake as a donor, but for the sake of our very selves also, as people accountable to Allah.
We endeavour to always remain true to our vision of providing a robust, transparent and effective Zakat service for all. Away from snazzy sloganeering, our commitment to this will never waver as we seek to honour the gift of Zakat for many years to come in sha Allah.
---
Facebook

Twitter

Email This