26 January 2017
Your Donations are a Lifeline to Families in Somalia

Situated in the Horn of Africa, jutting out into the Indian Ocean is Somalia, a land endowed with an abundance of natural resources. However, ongoing political unrest and violence, along with an unstable climate means Somalia has had little opportunity to prosper economically. It is one of the poorest countries in the world.
Most Somalis depend on subsistence farming for their livelihoods. For the previous two years, the April rains started late and ended early, recording less than 50 percent of the normal rainfall, according to the Somalia Water and Land Information Management. This resulted in thousands of animals and crops perishing and leaving families destitute and children malnourished. Over 2.1 million people are struggling to meet their minimum food requirements and thousands of families are having to travel hundreds of kilometres from home in search of food and water.
We have been established in Somalia since the famine of 2011. We have numerous projects which include health clinics, the provision of clean water, livelihoods assistance and our recently launched campaign Africa on The Edge, which is providing emergency food aid to the most vulnerable families in the country.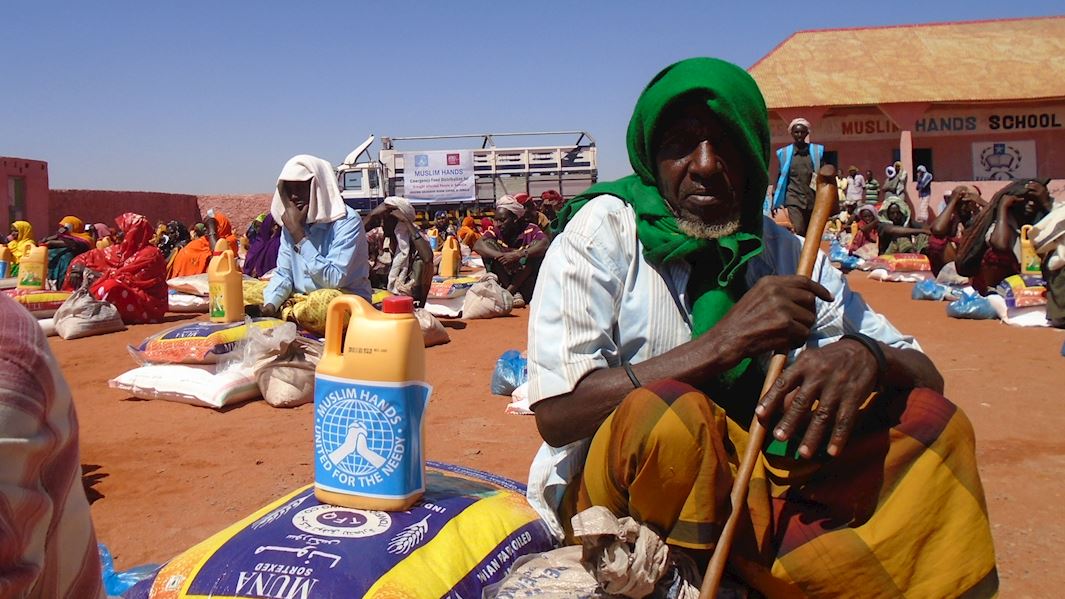 Last week, in the town of Heraale, Galgaduud region, Central Somalia, we distributed the family food packages you donated to the communities affected by drought. Over 1,320 people received food parcels which contain such essentials as rice, flour and cooking oil.
Our team heard so many heart-breaking stories of loss and suffering from the many people that had travelled over 20 km to reach the Muslim Hands distribution.
One story was that of Ibado, a 50-year-old mother who had trekked for 15 km to be here, leaving her six children behind. Before the drought, she owned 200 goats and sheep, and now she has lost most of them. Ibado, like many others, expressed her fear about how she was going to survive this current situation. At least the food parcel would sustain her and her children for the next month. With no other way to feed her family, something as simple as this box of basic ingredients saved their lives.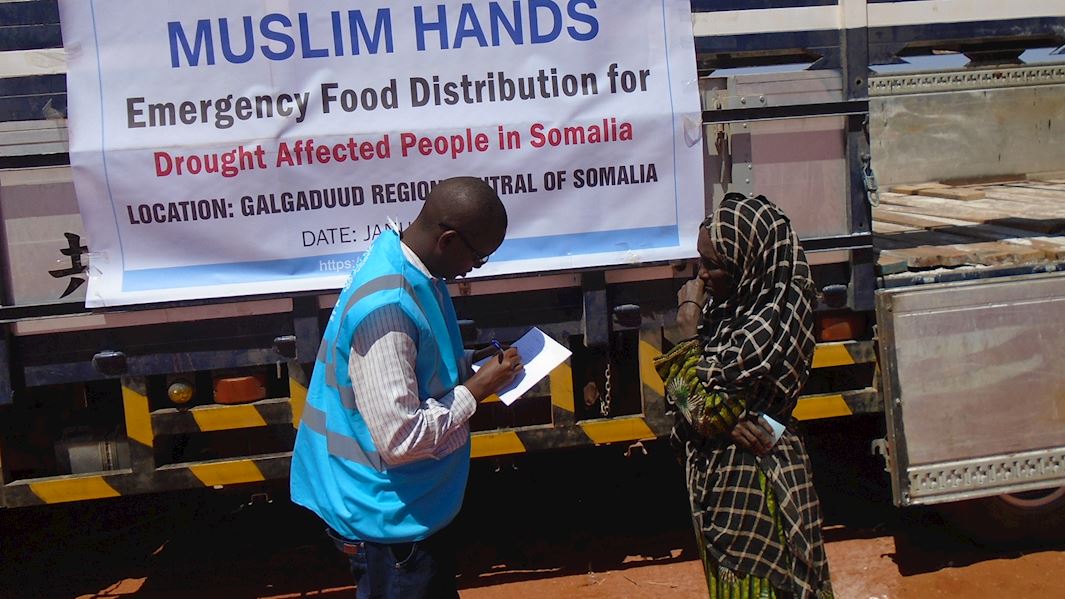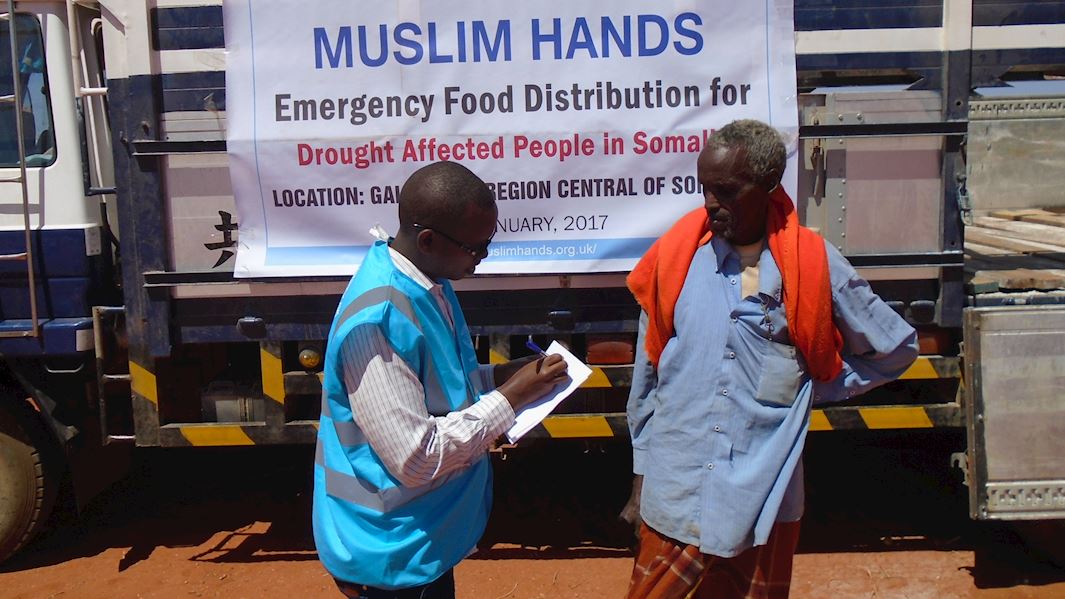 Another parent, Hassan Dahir Ahmed, a 65-year-old father of eight had also travelled 15 km to receive a food parcel. When he arrived at the distribution centre, he was very weak. The effects of fatigue and hardship clear on his frail frame. When we asked him about the drought, he said, 'both people and animals are dying because of the lack of water and food'. His gratitude to our donors for reaching him in 'such a difficult situation with the support that he really needed' was truly humbling.
Unfortunately, these experiences are all too common for communities suffering from the drought. As Hassan said, people are literally dying from a lack of sustenance and the situation is not exclusive to Somalia. By giving to the Africa on the Edge appeal, you have provided a lifeline to suffering families during this difficult time.
Thank you
---
Facebook

Twitter

Email This