20 January 2017
YMWA in The Muslim News
Every year, the Muslim Hands Young Muslim Writers Awards brings together people from across the country to celebrate the literary achievements of our children and young people. Our UK Projects team rounded off 2016 with a lavish awards ceremony in London which received coverage in the national press.
Here's what The Muslim News reported:
'Three hundred people attended a celebration of the talents of young writers at the Young Muslim Writers Awards, a Muslim Hands project organised in association with the Yusuf Islam Foundation, on December 3 in London. Nine trophies were awarded with a Special Recognition Award for young Syrian refugee Muzoon Almellehan.
Muzoon received the award for 'Championing Children's Rights to Education'. The 17-year-old Syrian refugee who fled with her family from the war-torn city of Daraa in 2013 spent much of her time in the Jordanian Zaatari and Azraq refugee camps going from home to home encouraging young people and their parents to continue their education. Muzoon was then resettled alongside her family in Newcastle, where she is completing her studies. She said after receiving the award: "Education is my strength and my shield. It is everything. We need education to rebuild our country and to build a great future."
Writer of the Year award went to Lamees Mohamed, who said: "Being a Muslim woman is hard, and it feels amazing to have my voice heard."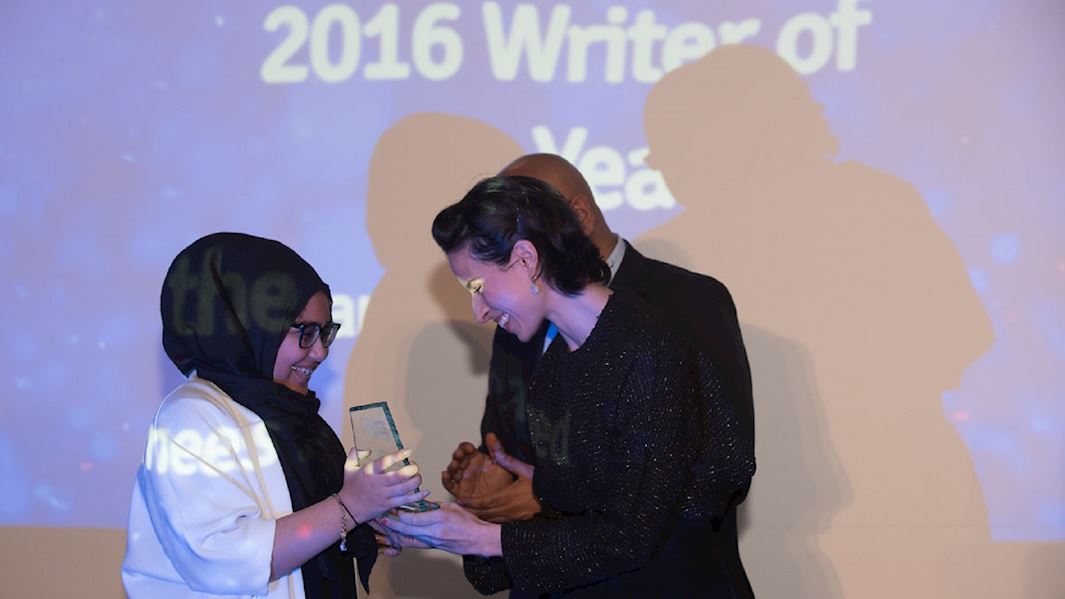 Key Stage 1 Poetry 'The Caterpillar' winner, Zaynab Valji from Bushey, Hertfordshire, told The Muslim News after the event that she had "mixed emotions" when she received her award. "I was really happy and shocked at the same time." She added that she "loves poetry because you can enter your own world of imagination and share your thoughts and ideas with others."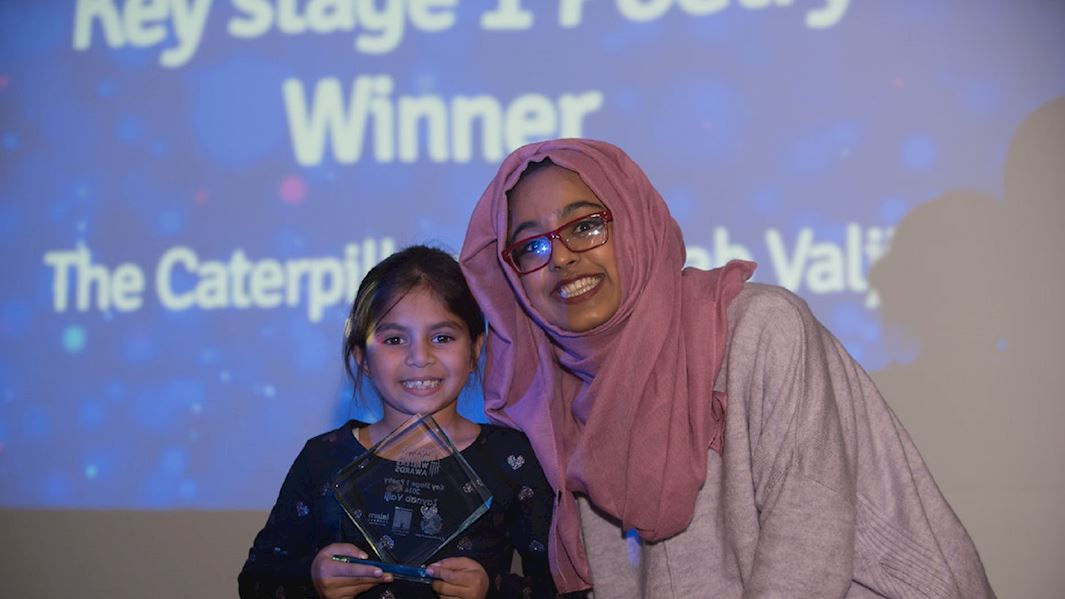 Deputy CEO of Muslim Hands, Shahid Bashir, said: "People are talking about us for us, and the Young Muslim Writers Awards is our humble attempt to address that in a small way."
Asmaa Islam Georgiou of Yusuf Islam Foundation congratulated the winners and those who took part, saying, "Well done to all the young writers themselves for putting pen to paper and fingertips to a keypad, and to their parents for supporting them."
One of the presenters of the award, SF Said, described how as a child he found sanctuary in books and urged the young writers to "write the stories you want to read", and David Solomons said how "not winning is crucial to the writer's journey."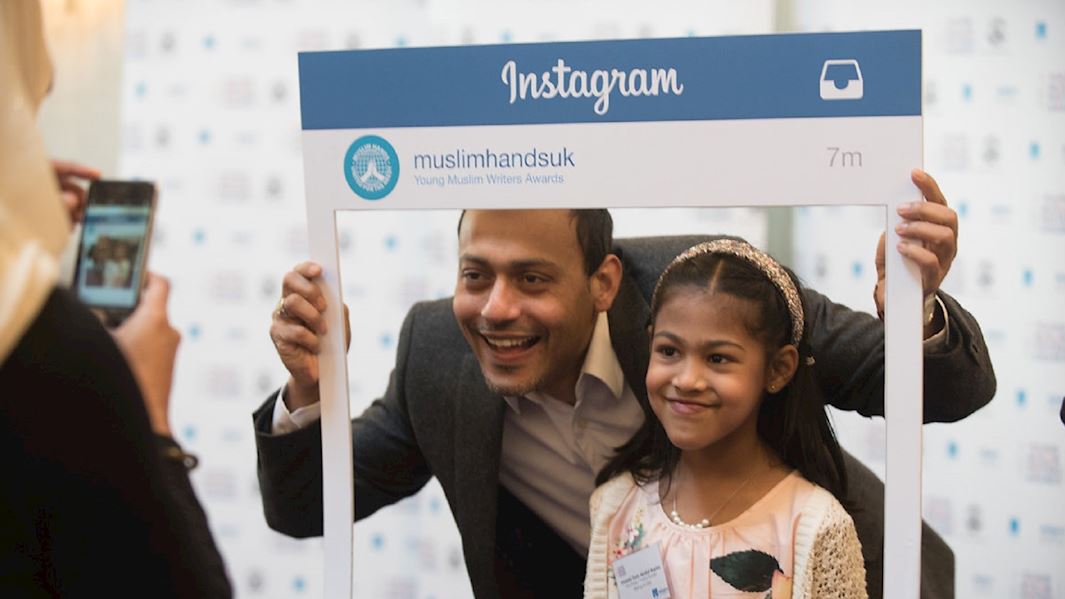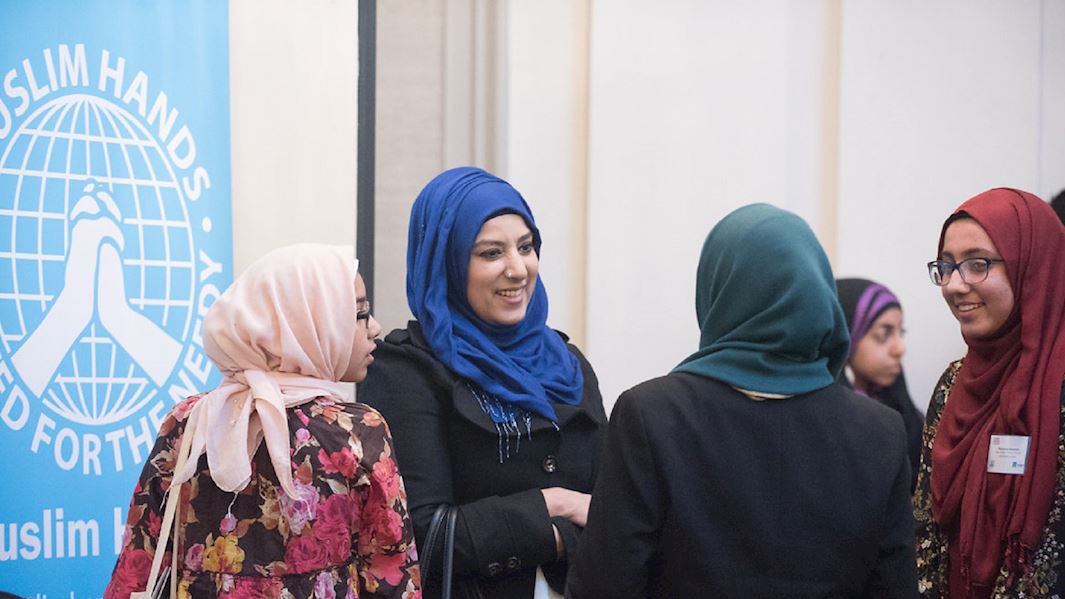 Performances on the day included a powerful spoken word poetry performance by recently appointed Young People's Laureate for London, Caleb Femi. There was also a wonderful performance of 'The Little Pot of Earth' by the acclaimed storyteller Vanessa Woolf.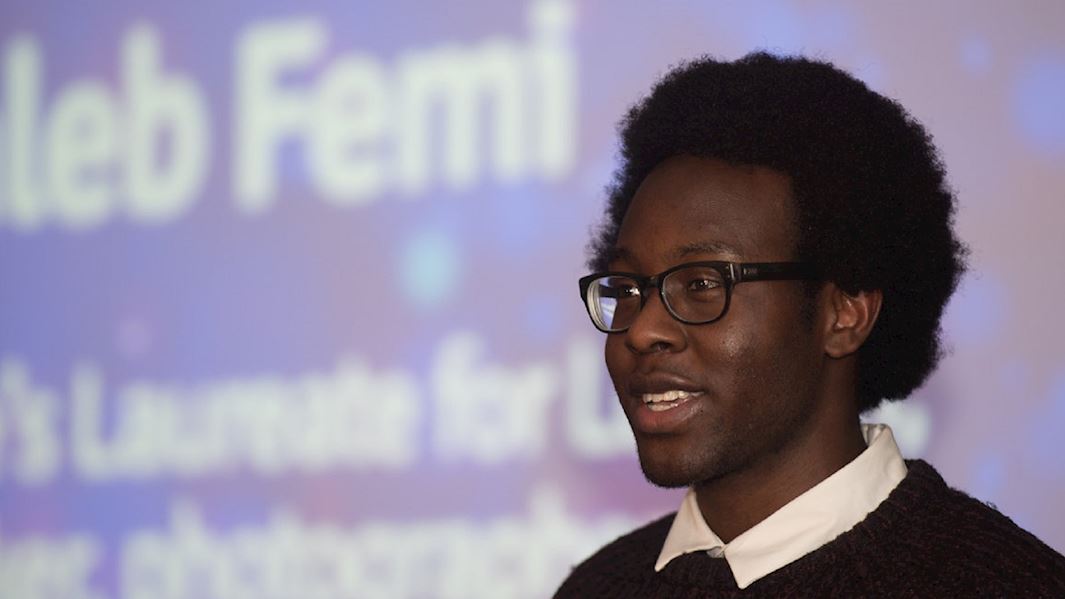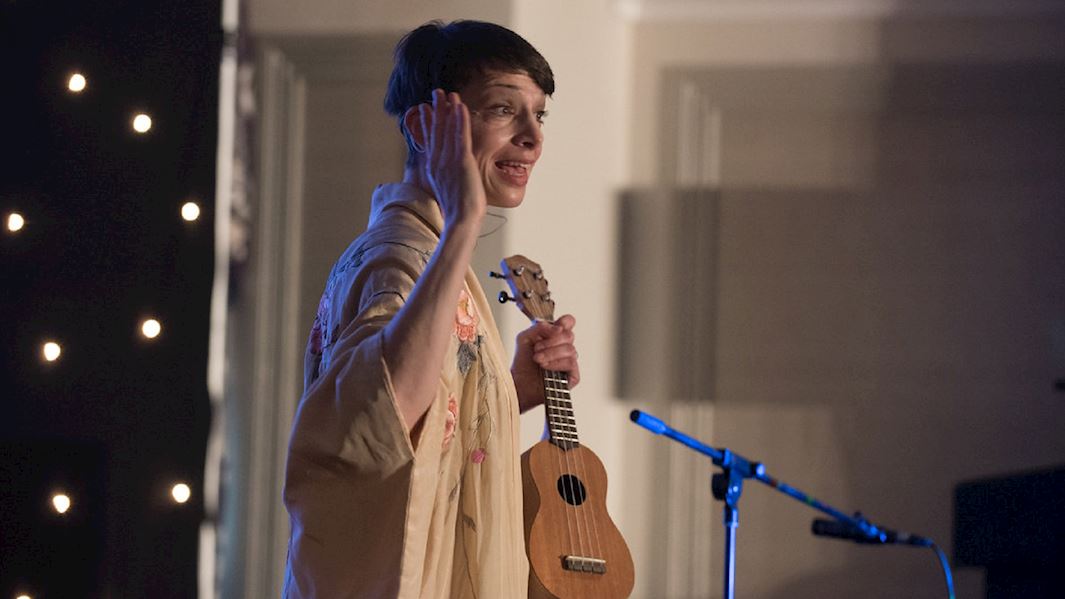 The Young Muslim Writers Awards was set up as a standalone competition for 5 to 16 year old in 2010, following its success as part of Muslim Hands' Muslim Writers Awards. Since then, it has encouraged and nurtured the writing talents of thousands of children through creative writing workshops and the annual competition.
Winners of the Young Muslim Writers Awards:
Poetry
Key Stage 1 'The Caterpillar' by Zaynab Valji (from Bushey, Hertfordshire)
Key Stage 2 'The Beauty of the Sun' by Hannah Shums (from Hounslow)
Key Stage 3 'Home' by Zoya Anwar (from Manchester)
Key Stage 4 'War Child' by Imaan Irfan (from Woking)
Short Story
Key Stage 1 'The Circus and the Robbery' by Rayan Rasool (from Burnham)
Key Stage 2 'The Wondrous World of Azile' by Eliza Tahir (from Southgate, London)
Key Stage 3 'Pit Stops' by Lamees Mohamed (from Leicester)
Key Stage 4 'The Foreigner' by Sumaiya Fazal (from Leicester)
Writer of the Year Award:
'Pit Stops' by Lamees Mohamed (from Leicester)'.
Ahmed J Versi writing for The Muslim News http://muslimnews.co.uk/newspaper/home-news/awarding-young-poets-writers/
Images: Rooful Ali/rooful.com
Find out more about our UK Projects 
---
Facebook

Twitter

Email This