07 April 2017
How You're Helping Children in Gaza to Smile Again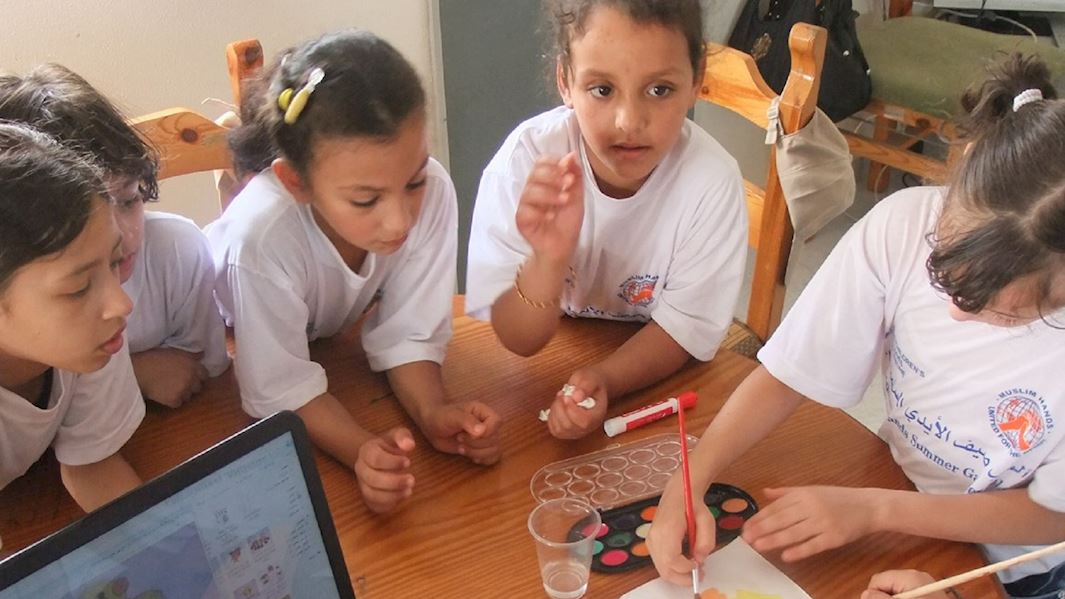 The focus of UN World Health Day 2017 is mental health - a key element of our personal well-being which not only impacts on our own lives but also has significant effects on our families and wider communities. Mental health trauma is a key public health issue, linked to poverty, discrimination, vulnerability to violence, poor working conditions and poor levels of education. In areas which face conflict and violence, the mental health of individuals and communities suffers significantly.
In Gaza, violent conflict, the loss of loved ones and an ongoing blockade have continuously taken their toll on families, both physically and psychologically. An estimated 360,000 people - around 20% of the population - suffer from a range of mental health issues. Young Gazans in particular are suffering from unprecedented levels of Post-Traumatic Stress Disorder (PTSD), anxiety and depression and need immediate psycho-social care.
Alhamdulillah, thanks to your generous support, over the last eight years the Muslim Hands Psychological Rehabilitation Centre has been providing much needed support to children (including orphans) and widows in Gaza suffering from stress and emotional trauma. Last year alone, the clinic supported nearly 10,000 people. As well as providing individual counselling sessions and consultations, the centre offers a range of therapies and activities including art therapy, family outings and workshops on how to cope with and manage psychological disorders. One of the centre's recent activities was aimed at improving the psychological well-being of 400 children (aged 6 – 14 years) through a one month leisure skill based activity programme during the summer holidays.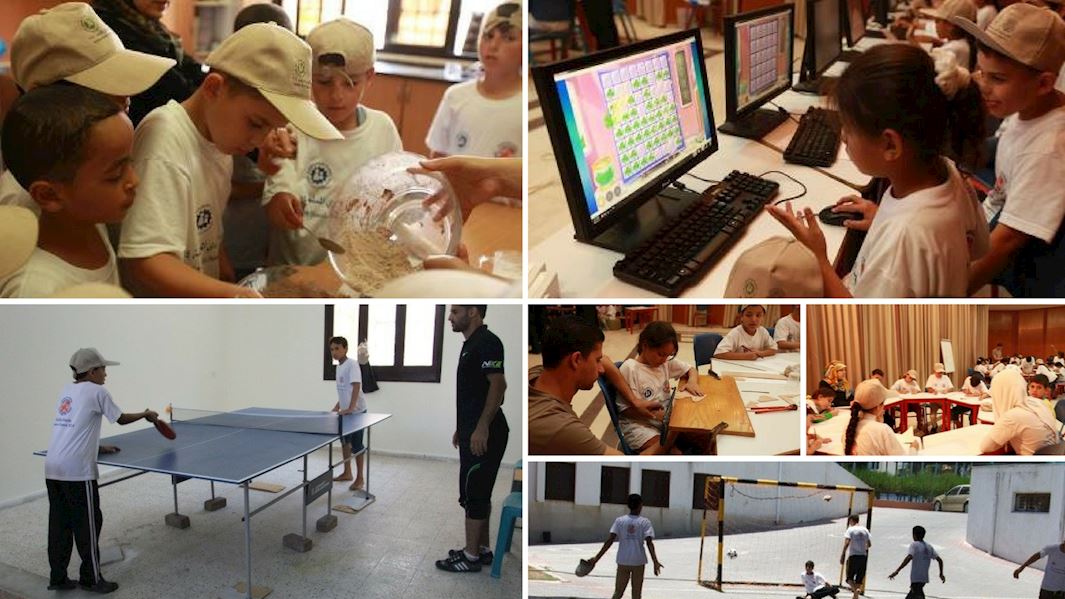 The centre led a range of workshops to enable 80 deaf children, 120 disabled children and 200 orphans to develop and learn new skills through a variety of fun, engaging activities including: 
Arts and crafts: Students discovered their own special talents, being trained on drawing and making different hand crafted shapes.
Computing: Children widened their thinking and develop their ICT skills with lessons in Paint, Microsoft Office and through educational computer games.
Culinary arts: Students enjoyed making and decorating snacks various snacks such as cheese sandwiches, pizza, chocolate balls, fruit jelly and different types of pastries.
Football and tennis: Children discovered and improved their own tennis and football skills with a sports trainer.
Recreational activities: Students enjoyed their summer with an array of activities and games including toy making, storytelling, reading, watching films and competitions.
Wood work and painting: Children learnt how to carve, produce and paint different wooden shapes such as fish, birds, camels and the names of Palestinian cities.
These activities have helped to provide relief to young Gazans who've faced immense violence, grief and anxiety. Not only do such activities benefit children physically, but they also keep their minds active and engaged. As a result, the children's levels of concentration have improved. Most importantly though, these activities have given the children a much-needed boost of self-confidence. As they developed a range of practical skills, the children felt a sense of pride and satisfaction in their work and achievements, whilst also additionally developing their social skills, learning about team work and building relationships with other children.
For children facing anxiety, depression and PTSD, the clinic and the activities it offers are a lifeline which brings immeasurable support. By donating towards the clinic, you are ensuring that innocent children and their long-suffering mothers receive the support they need to manage the trauma and stress they have been exposed to as victims of the ongoing crisis in Gaza. As The Prophet (saw) said:
'Whosoever relieves from a believer some grief pertaining to this world, Allah will relieve from him some grief pertaining to the Hereafter…' (Muslim)
Your donations will ultimately help put a smile on the face of a child who longs for hope, safety and security.


*Statistics: World Health Organization (2014)
---
Facebook

Twitter

Email This