30 May 2017
Ramadan Recipes: Spicy Fish Cakes
Throughout Ramadan, we'll be providing you with a series of recipes to help you make the most of iftar and suhur. Each recipe includes Sunnah ingredients and comes with an easy to print downloadable recipe card to help you as you go in the kitchen.
This week's recipe is homemade spicy fish cakes. These fish cakes make a great starter or main for any iftar. Quick and easy to make, they're packed full of protein and seasoned with fresh coriander – a calming herb full of fibre and iron which reduces anxiety and can help you get a great night's sleep. Crispy and tasty, with a bit of a kick, you'll definitely want second helpings! Take a look at the recipe and give them a go.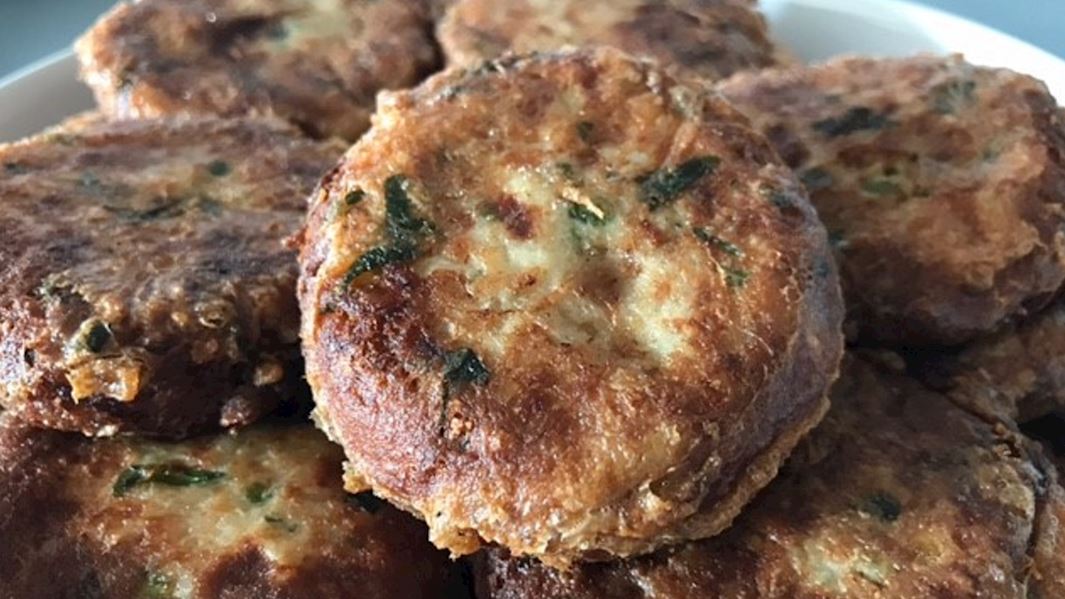 Serves: 4-6
Time: 30 minutes
Ingredients: 
3 cans tuna (160g) 
3 large potatoes
Handful of coriander leaves
1 small onion
4 green chillies (optional)
4 eggs
½ teaspoon salt
200ml olive oil
Method:
1. Drain the tuna, removing all liquid, and mix with the onions and coriander before sprinkling with salt.
2. Add one egg and continue mixing until the mixture becomes doughy.
3. Make your cake patties by taking a small handful of the mixture, forming it into a ball and then flattening it into a patty shape. Place each patty onto a plate or tray lined with wax paper.
4. Break the remaining eggs into a small bowl and beat.
5. Next, heat the olive oil in a non-stick frying pan on medium heat.
6. Once hot, dip the patties into the egg one by one and gently place them into the pan. Cook until nicely browned for around 3-4 minutes each side.
7. Finally, take the patties out of the plan and place onto kitchen towel to drain off any excess oil. Serve and enjoy!
So, download the recipe card and give them a go! Don't forget to also let us know how you get on by sending us your pictures on social media.
Download week one's recipe!
---
Facebook

Twitter

Email This