11 May 2017
YMWA Winner Lamees Mohamed Attends Sharjah Children's Reading Festival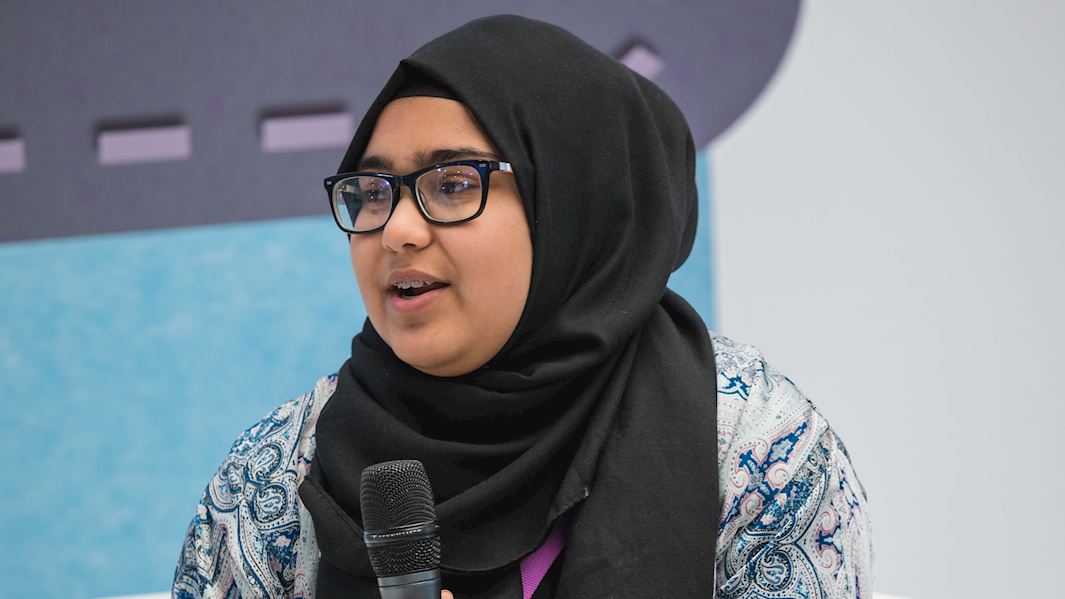 Last month, Leicester based 13 year old Lamees Mohamed – winner of the Muslim Hands Young Muslim Writers Awards 2016 – headed out to Sharjah to take part in the Sharjah Children's Reading Festival in the United Arab Emirates. Held under the directives of His Highness Sheikh Dr Sultan bin Muhammad Al Qasimi, the UAE Supreme Council Member and Ruler of Sharjah, and the patronage of Her Highness Sheikha Jawaher Bint Muhammad Al Qasimi, this annual flagship festival aims to inspire learning and self-education from a young age.
This year the event attracted an astonishing 306,000 visitors. Spanning 11 days, the festival included 123 exhibitors, hosting 179 speakers from across the world and featuring 2,093 cultural, artistic, recreational and educational activities.
Lamees, a student at Madani High School in Leicester, was nominated to speak at the Festival by Zainub Chohan, Project Manager for the Young Muslim Writers Awards (YMWA), after winning both the Key Stage 3 Short Story prize with her story Pit Stops and Writer of the Year at the awards ceremony last December. Attending the Kid's Activity Café, a session focusing on young writers as innovators, Lamees shared her passion for writing and her achievements in literature with local children.
Talking about the impact writing has had on her life, how the YMWA was an important turning point and the inspirations behind her work, the festival gave Lamees a crucial chance to highlight the value of creative based fields of study for children and young people:
"I think the festival is amazing because it provides a platform for young people to aspire to dream and create. It lets young people know that their dreams don't have to be restricted to mathematical or scientific fields – they can be creative too." (Lamees Mohamed)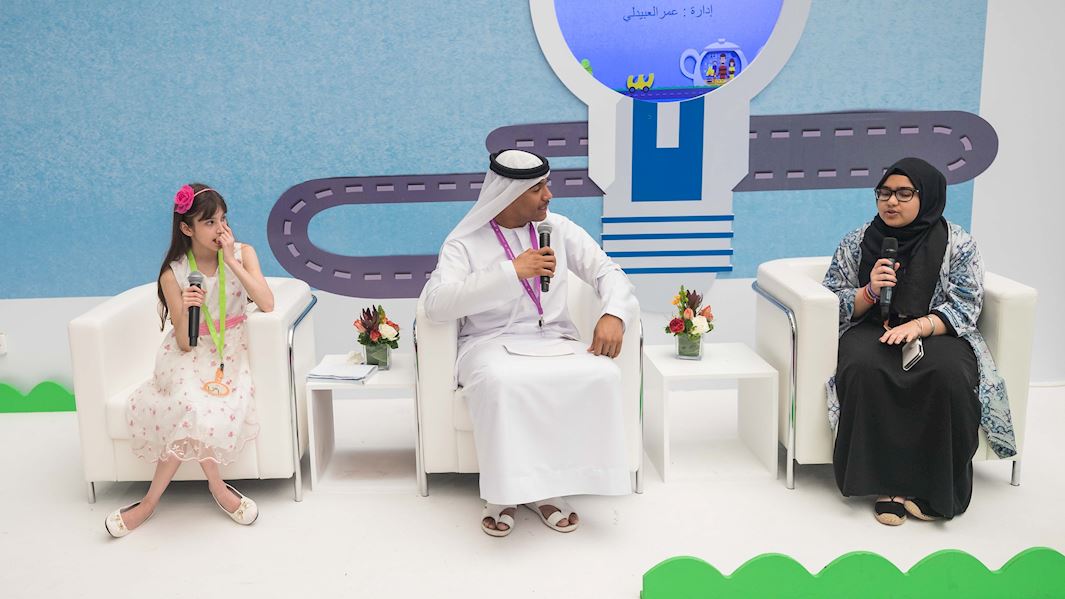 Here at Muslim Hands, we're incredibly proud of Lamees and all our young writers. Lamees is an articulate young woman with exceptional talent so there was no doubt who we wanted to nominate to represent the YMWA this year. We are delighted that the festival has offered Lamees this platform to continue in her development as a writer, as well as being able to offer children in the United Arab Emirates the opportunity to meet an award-winning young writer.
We hope that Lamees' work has encouraged those who attended both the festival and YMWAs last year to either pursue writing or continue in their work. Literature is a wonderful form of artistic expression and we wish Lamees and all our other young writers the greatest success for the future in sha' Allah.
If you've been inspired by Lamees' story and incredible success, find out more about the Young Muslim Writers Awards and our entry requirements for our upcoming awards on the YMWA website.
*Photo credits: Sharjah Book Authority 
---
Facebook

Twitter

Email This