12 May 2017
Zafar Iqbal Gets a Fresh Start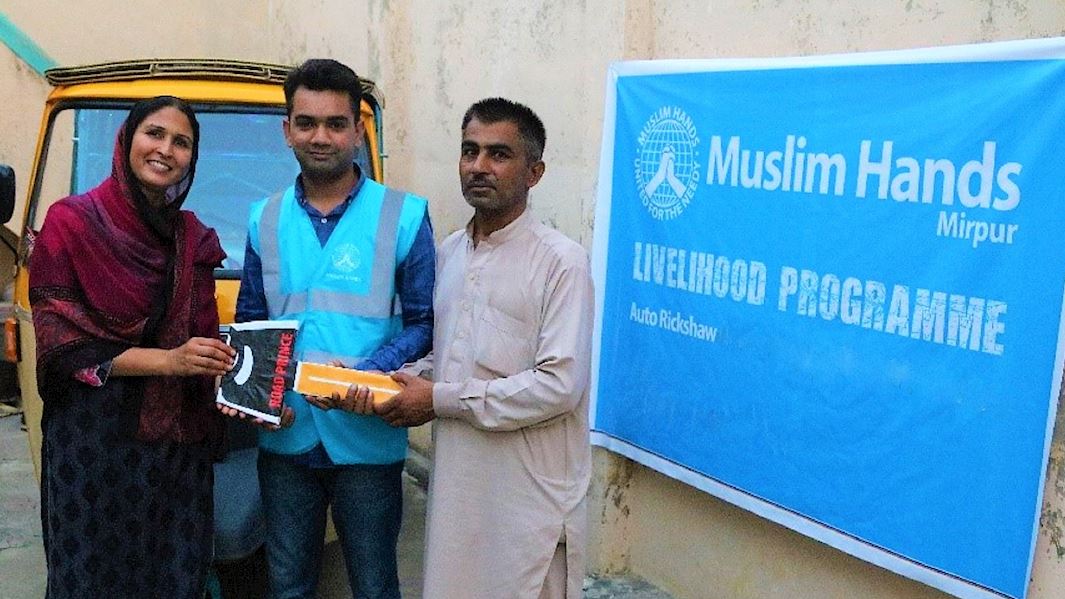 Here at Muslim Hands, our livelihoods projects aim to help poor and vulnerable families build a sustainable future. We provide people with the necessary support, assets and marketable skills for long term success in sha' Allah.
One family who you've helped is the Kosar-Iqbals from Thotaal (Mirpur). Rehana Kosra and her husband Zafar Iqbal have six children and were in need of urgent financial assistance when Rahana first reached out to us. Rahana works as a nursery maid in a private educational institute in Mirpur and when she first got in touch, her husband Zafar was a drug addict who had been abusing heroin for the past 7-8 years.
As Rahana was the only bread winner in the family, her income alone was not enough to provide for the family and simultaneously allow her husband to seek treatment for his addiction. Rahana approached our team, seeking financial assistance to fund her husband's treatment at a rehabilitation programme to enable him to fight his drug addiction and look after his family.
After carrying out an initial needs assessment, Muslim Hands financed Zafar's drug rehabilitation programme at Ehsas Clinic, a well-known rehabilitation centre in Mirpur. Two months after Rahana fist contacted us, Iqbal was admitted to the clinic, receiving high quality treatment from expert staff including psychiatrists to offer psycho-social support, medicines, nursing services and daily meals. After a long three month treatment programme, Zafar's once deteriorating health was stabilised. 
Following the treatment, Zafar's family requested livelihood assistance so that he could look after his family in a dignified manner. We were delighted to provide the family with an auto rickshaw and Rehana was very pleased with the support.
Jazak Allah khairan brothers and sisters for your support. Thanks to your generosity, Zafar was able to turn his life around and offer his family a fresh new start alhamdulillah.
---
Facebook

Twitter

Email This