11 May 2017
Floods Are Devastating Bangladesh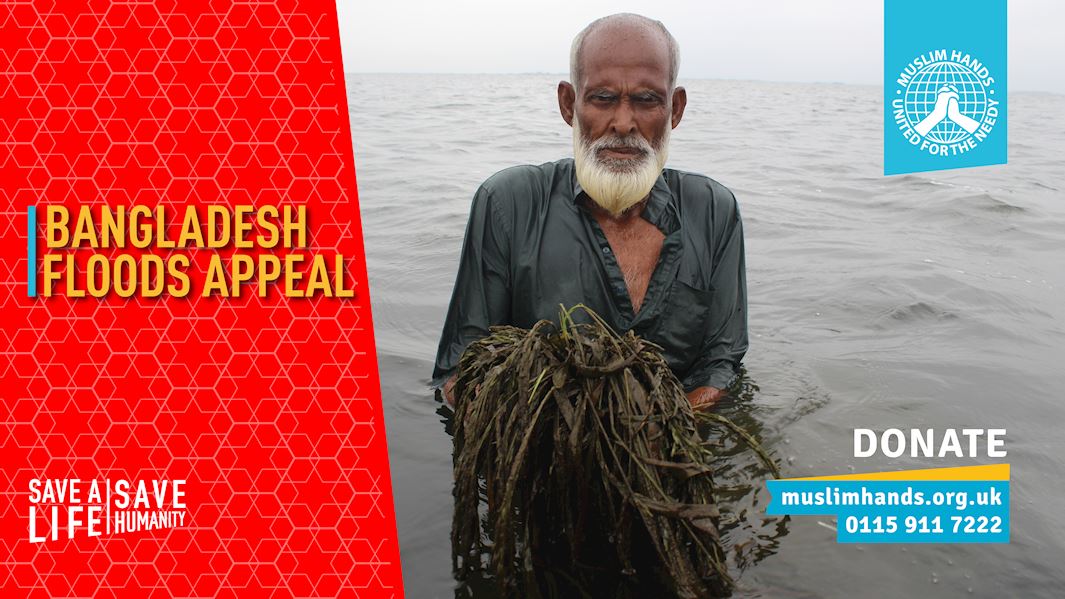 Flooding is devastating Bangladesh as we speak. In the Sylhet Division of North East Bangladesh over 341,000 farmers have been affected by severe flooding due to a combination of unseasonal heavy rains and an onrush of water from upstream rivers. The flooding is destroying livelihoods and plunging families into debt.
Nearly 20,000 farmers have lost their crops and the ability to feed their families for the next 3-6 months. Livestock has also perished due to the contamination of water sources.
The loss in income from this season's harvest will push families into further debt. A shortage of rice also means that prices will rocket sky-high.
Through your generous support, Muslim Hands will be providing:
Emergency aid packs including: rice, lentils, oil, salt and medicines to fight water-borne disease
Farming supplies (seeds and other essentials) to help farmers replant their field when waters recede
Financial assistance to help repay debt


Please help us rebuild the livelihoods of these vulnerable families. For as little as £50 you can provide a family with enough food for an entire month. You can also help bring families out of debt and provide essential farming supplies for just £100. As Prophet Muhammad (saw) said:
'Whosoever relieves from a believer some grief pertaining to this world, Allah will relieve from him some grief pertaining to the Hereafter. Whosoever alleviates the difficulties of a needy person who cannot pay his debt, Allah will alleviate his difficulties in both this world and the Hereafter…' (Muslim)
For these families in crisis, such support will make a world of difference at a time of upheaval, hardship and uncertainty. Please donate today.
---
Facebook

Twitter

Email This