07 June 2017
Ramadan Recipes: Palestinian Salad
Throughout Ramadan, we'll be providing you with a series of recipes to help you make the most of iftar and suhur. Each recipe includes Sunnah ingredients and comes with an easy to print downloadable recipe card to help you as you go in the kitchen.
This week's recipe comes all the way from our team in Gaza. They recommend a refreshing Palestinian salad as part of a light healthy iftar. This simple yet delicious salad uses fresh, light ingredients including parsley, an excellent source of Vitamins C, K and A, iron and folate which boosts your immune system and helps to detox your body. Quick and easy to make, this salad is a perfect refreshing addition to your iftar!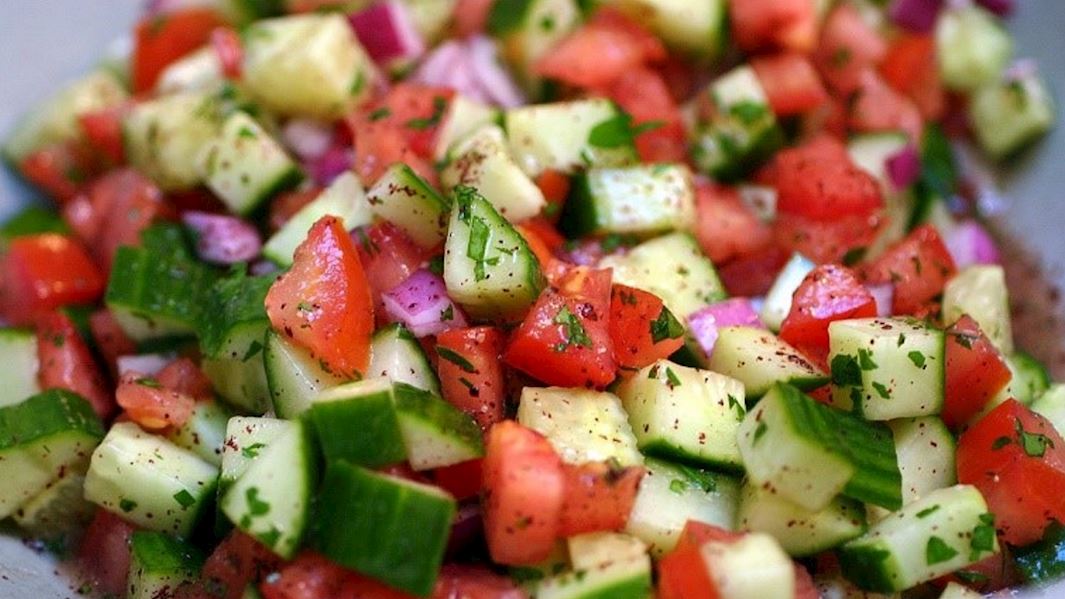 Serves: 2
Time: 10 minutes
Ingredients: 
1 medium cucumber
1 medium tomato
Bunch of fresh parsley
1 teaspoon salt
1 teaspoon ground pepper
3 tablespoons olive oil
1 tablespoon lemon juice
Method:
1. Dice both the cucumber and tomato.
2. For the garnish, finely chop the parsley – you'll need ½ a cup.
3. Next, mix the salad - place the cucumber, tomato and parsley into a bowl and add the salt, pepper and olive oil. Mix well.
4. To finish and give full flavour to the salad, add your lemon juice and give the salad one final mix. Serve and enjoy!
So, download the recipe card and give it a go! Don't forget to also let us know how you get on by sending us your pictures via social media.
Download week two's recipe!
---
Facebook

Twitter

Email This