08 June 2017
'I Can See the Happiness in My Wife's Eyes'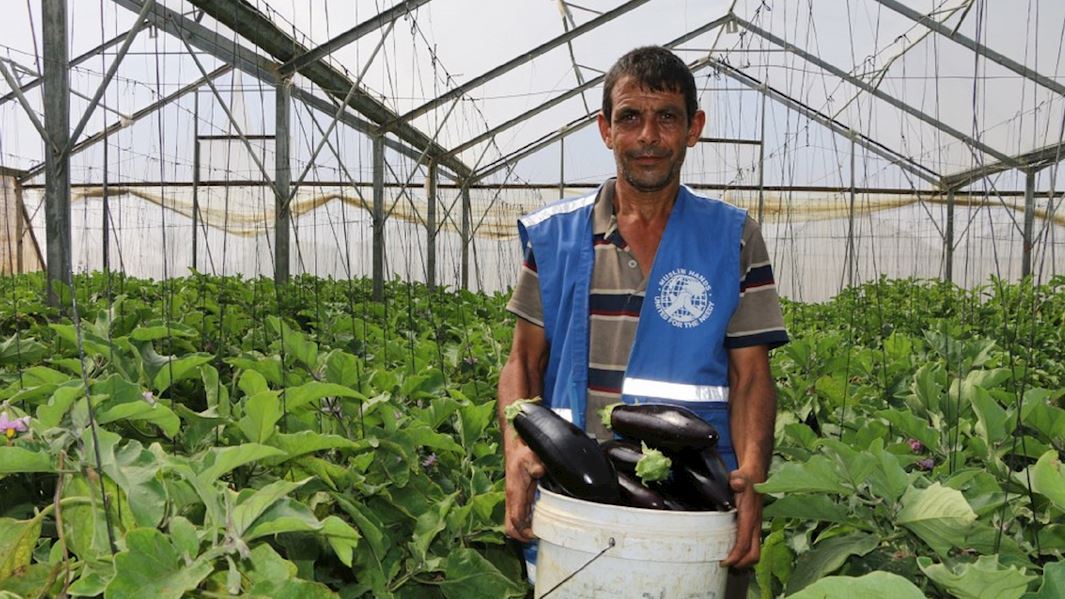 Mousa Ouda is 50 years old and lives in Deir al-Balah in the Gaza Strip with his wife and six children. His 14-year-old daughter Rania suffers from kidney failure and needs crucial medical care. Paying for such medical care however requires a regular income and in Gaza the unemployment rate is a staggering 42%. When we met Musa, he had no job and no means to support his family. He used to work as a farmer but the unstable situation in Gaza forced him to leave his job a few years earlier. Gaza is in fact one of the most densely populated areas in the world and extreme poverty, ongoing conflict and blockades mean that many families are struggling to survive. Mousa felt hopeless as he was unable to find a job and could not provide for his wife and children.
Alhamdulillah, thanks to your generous support, Muslim Hands was able to provide Mousa with a job as a farmer in our Agricultural Production Project. This project empowers poor families to find solutions to food insecurity by producing food for retail purposes using our 6,500m2 of agricultural land. Using the land, we plant 15 different crops all year-round, creating jobs for more than 25 people including professional farmers, warehouse keepers, watchmen and agronomists. Every farmer like Mousa receives a regular monthly wage for their work.
With a stable income, Mousa is now a proud, active, productive member of his community, able to look after his family:
'I am a father who can now fulfil the needs of my family. I can see the happiness and comfort in my wife's eyes. The Agricultural Production Project is a turning point in my life, especially for my daughter whose health is slowly improving. I can work and gain money without begging, alhamdulillah.'
Mousa's life was previously like so many who live in the Gaza Strip, but thanks to your donations, Mousa can now bring up his children with dignity, enabling them to receive an education for a brighter future, whilst also providing them with healthcare, especially his daughter Rania. However, as both the rate of poverty and unemployment in Gaza are increasing, many other families like the Oudas urgently need your help. By donating towards our Gaza appeal, you'll be keeping families healthy, happy and hunger-free.   
Help a Gazan family in crisis. Donate today.
Statistics: World Bank (2016)
---
Facebook

Twitter

Email This