08 September 2017
Monumental Success for the Muslim Hands Motherkind Clinic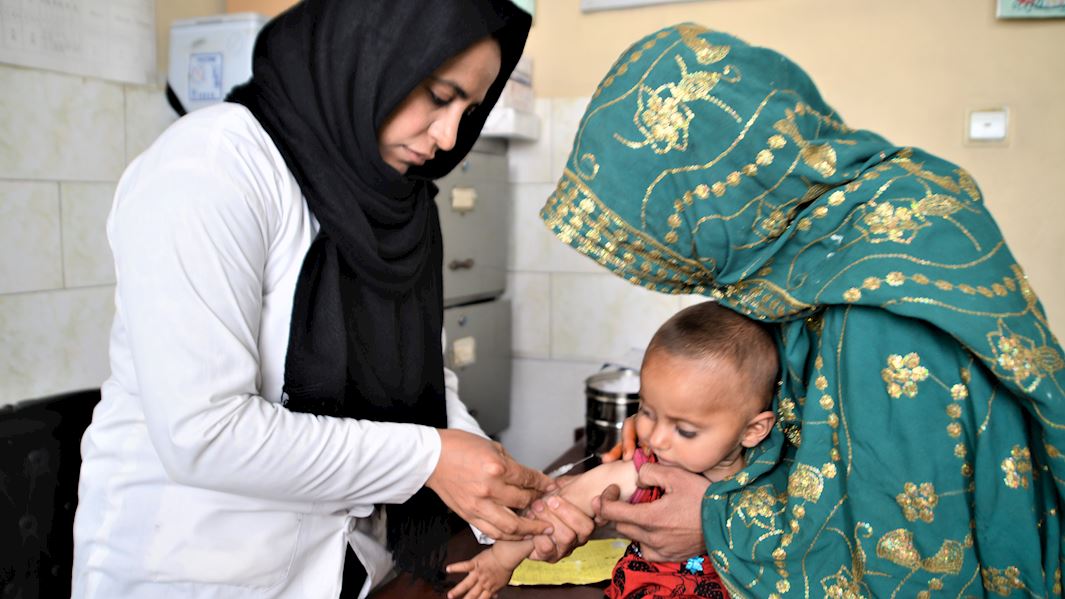 Since opening our Motherkind Clinic in Afghanistan in 2011, we've offered crucial medical support to over 28,000 women. Based in an urban district of Kabul, the clinic now serves around 9,700 patients a month, offering life-saving pre-natal and post-natal care to mothers and babies.
Such support is critical as the infant mortality rate in Afghanistan is incredibly high. Around seven out of every 100 babies die at birth and 10% of children won't reach their fifth birthday. For mothers, the risks during pregnancy are incredibly high. A woman dies of pregnancy-related causes every two hours, so without access to free or affordable good quality healthcare, many women risk the lives of both themselves and their unborn or new born children.
This is why the Muslim Hands Motherkind clinic is such an important local resource and why we have a dedicated team on the ground to offer critical care day in, day out. The Motherkind clinic has achieved many successes over the years and has earned great appreciation from the local and national community since the day of its establishment.
Now, masha' Allah, we are delighted to announce that our clinic has been awarded the title of 'Best Clinic in the Area' by the Afghanistan Government for its high-quality healthcare services to vulnerable and needy citizens. The title was presented to Dr Huda (MH Health Programme Coordinator, Afghanistan) by Dr Ahmad Shah Shukumand, Director of Kabul Health Department, Ministry of Public Health, last month, saying:
'The Department of Public Health Kabul, would be like to offer its gratitude and appreciation for your applaudable efforts in delivering quality health services. May Allah grant you further success in serving and supporting the public sector.'
We are delighted with this esteemed recognition and would like to thank all our donors for their ongoing support which has made all of this possible.








Our team is dedicated to continuing such success, including maintaining strong links with the local community in order to understand and best meet patients' needs. Insha' Allah with your continued support, the clinic will continue to be a safe haven and a lifeline to mothers and children across Kabul. Thank you.
Statistics: UNICEF (2017)
---
Facebook

Twitter

Email This