13 September 2017
Your Qurbani Fed Brother Naseer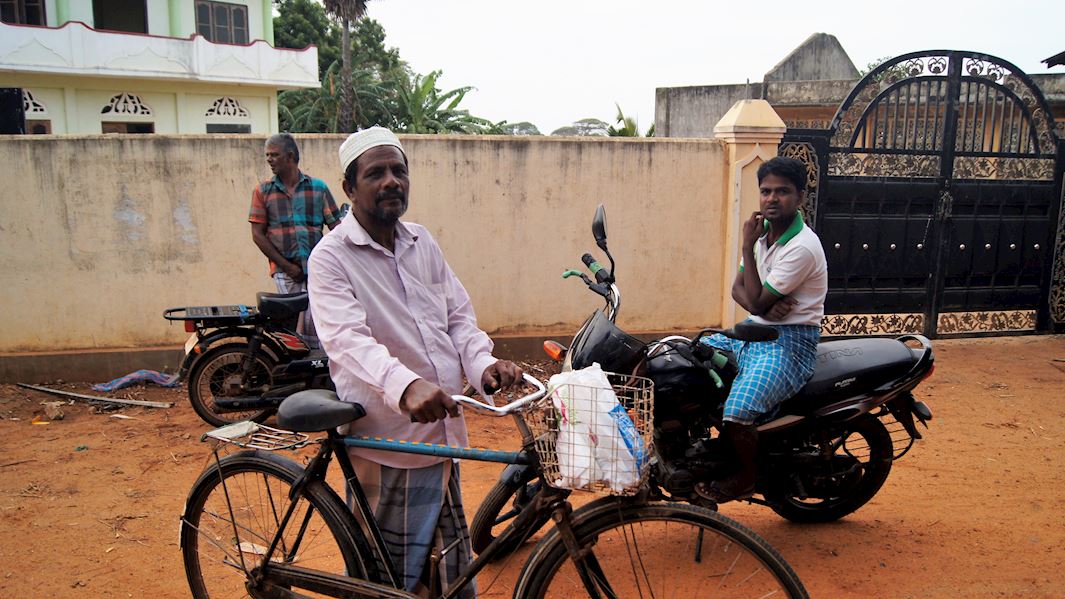 This Eid al-Adha, your Qurbani donations helped feed thousands of families worldwide, making their Eid happier, healthier and hunger-free. Over in Asia, one of the places you helped local families was Sri Lanka. It was here that our team distributed fresh meat to the most vulnerable people across many parts of the country. Impoverished families anxiously awaited the holy days of Eid as they are unable to afford meat throughout the year. Alhamdulillah, this year your Qurbani fed around 3580 families across Sri Lanka – totalling a staggering 16,023 people! 
One of the areas your Qurbani helped make a huge difference was in the village of Puthuweli. Here, Brother Naseer - a local labourer - knows the reality of struggling to live in poverty all too well. As a father of five, Naseer has no stable income and his family depends on the income he makes from odd jobs. Naseer and his family face immense difficulties on a day-to-day basis and sometimes struggle to feed the family even once a day.
When brother Naseer was living in Puttlam, he used to earn 800RS a day (just under £4) which would just about cover the cost of daily expenditure. However, after the 30-year conflict ended, Naseer and his family moved back home to the northern province of Mannar District, leaving behind Puttlam refugee camp. Yet unfortunately, their happiness at seeing the conflict come to an end has been met with further hardship. There are sadly no facilities or means to assist with their resettlement. 
Over the days of Eid al-Adha, brother Naseer helped the Muslim Hands team with your Qurbani sacrifices and was delighted to receive Qurbani meat for him and his family:
'I am very glad to meet the Muslim Hands team and be offered this valuable gift as I cannot give such costly meat to my family because I don't have chance to work except for doing odd jobs for little income. I have not have received such a great quantity of meat for two years. Thank you to Muslim Hands and to all of those who worked hard to reach us with this Qurbani parcel and to wipe away our tears from the hunger we feel.'
Alhamdulillah, there was enough meat to feed all the needy families in the local area for a few days thanks to your generous donations. Jazakum Allahu khairan for your continued support.
---
Facebook

Twitter

Email This