20 November 2017
Rohingya Crisis Update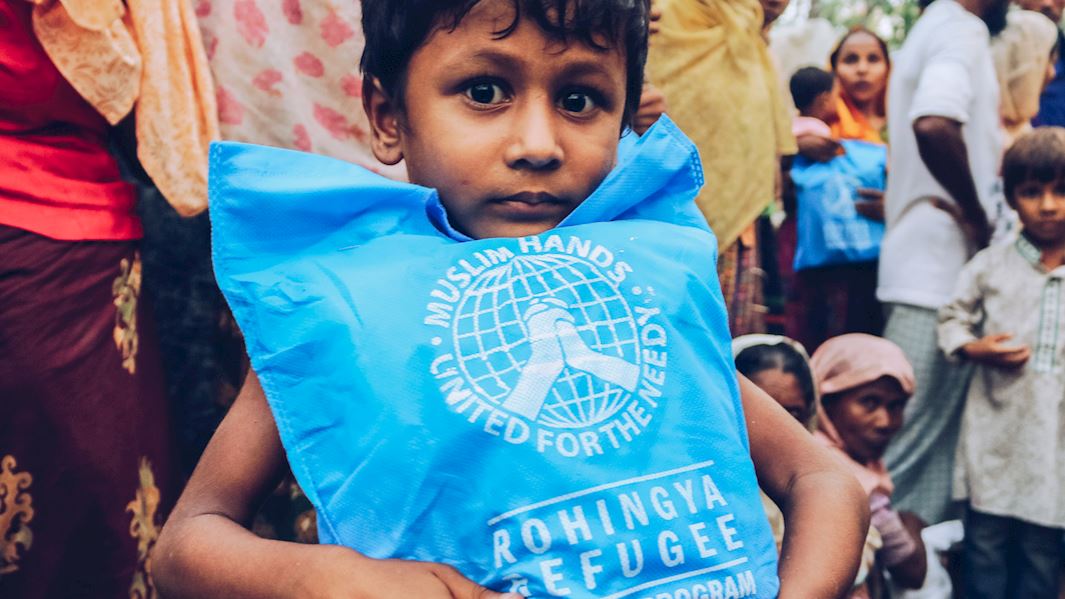 When over 500,000 Rohingya people were forced to flee their homes to escape terrible violence in Myanmar, we turned to you for help.
Thanks to your incredible generosity we have been able to reach more than 89,000 people with life-saving aid so far.
Your support has helped supply over 250 families with tents, tarpaulin and rope to shelter themselves from the monsoon rains. It has brought safe, clean water to 10, 000 people, and food to 40, 000. Thanks to you we have been able to supply hygiene kits to 35,000 people and equipment such as stoves and umbrellas to 2,500.
Our teams have been deeply moved by the gratitude of the Rohingya people for the help you've given them.  Because of your help tired, hungry children are learning to smile again.
Yet so much more is needed. 85% of these suffering refugees are women and children - exhausted from their perilous journey into Bangladesh, they have nothing save the few items they could carry as they ran for their lives.
Now the UN Migration Agency is reporting alarming cases of human trafficking and exploitation amongst the Rohingya people. Reports are coming in of people being forced into labour under false promises of work. With no alternative, the desperate refugees are accepting job offers only to find that they are not paid what was promised, often required to work far more hours than agreed, and not permitted to leave or contact their families. Women and girls are falling victim to physical and sexual abuse. Many vulnerable women are being forced into prostitution so that they can feed their starving families.
Given the secretive nature of human trafficking it is difficult to know the full scale of the problem, but the International Organization for Migration believes that preventative, proactive action is required now in order to stop it spiralling out of control.
With your help we can protect as many Rohingya men, women and children as we can from exploitation by providing them with the aid they need to survive.






With so many thousands of people still in desperate need – many without shelter, clean water or food - we are determined to continue our efforts to bring aid to the Rohingya people. For this we need your continued support. Please give whatever you can to help these desperate people.
---
Facebook

Twitter

Email This