29 November 2017
Sparing a Thought for the Palestinian People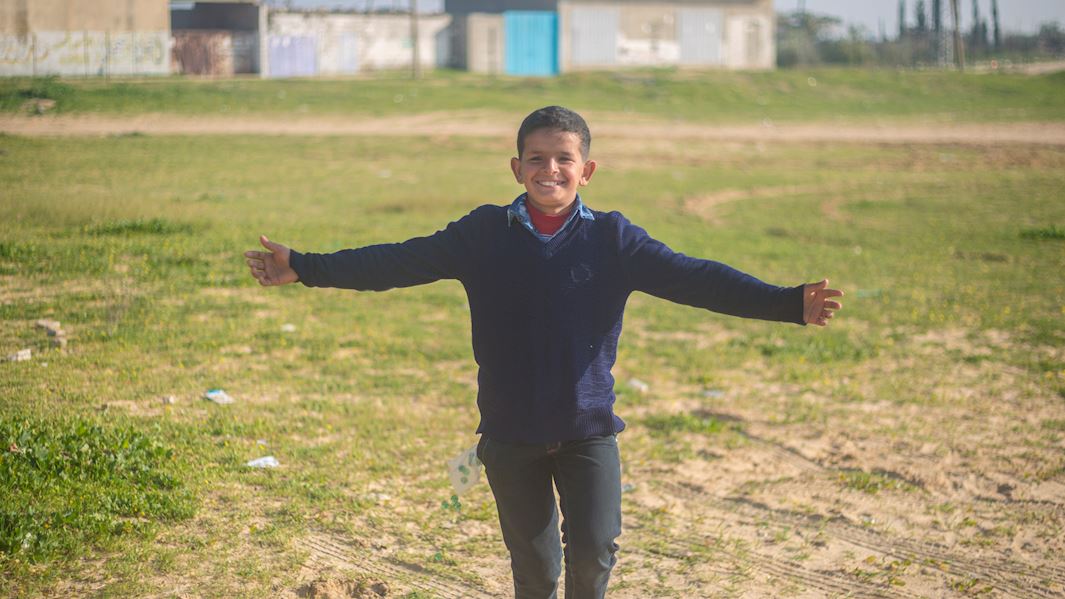 November 29th marks the UN International Day of Solidarity with the Palestinian People. For decades the Palestinian people have endured numerous hardships resulting from conflict, blockades, displacement and poverty. This day of solidarity is a time to pause and remember the people who struggle through difficult lives in the pursuit of self-determination.
In Gaza, one of the two main Palestinian territories, around 80% of people rely on humanitarian aid to get by. Unemployment here is rife and many people suffer from mental illnesses like PTSD and depression. Muslim Hands has long been determined to support the people of Gaza with medical and food aid, psycho-social counselling and programmes to help people earn a sustainable living. With your support we've been reaching needy people in Gaza, changing lives and bringing hope for the future. Here's a look at some of the work you've helped support.  
Helping Orphans
Last year your support helped us reach around 2,500 orphans in Gaza. This helped to pay for the costs of education, providing much-needed dental check-ups and financial support. The children of Gaza are subject to unprecedented levels of PTSD, anxiety and depression and Muslim Hands' Psychological Rehabilitation Centre has been working in Gaza for eight years providing orphans and widows with much needed psycho-social care. Last year alone, the clinic supported nearly 10,000 people. As well as providing individual counselling sessions and consultations, the centre offers a range of therapies and activities including art therapy, family outings and workshops on how to cope with and manage psychological disorders.
Olive trees
With the aim of improving the economic situation and food security of people in Gaza, our olive tree programme has begun providing poor families with the means to plant and grow olive trees. Through this project, Muslim Hands is supplying 15,000 saplings along with the necessary cultivation and irrigation to maintain a plantation covering around 50 hectares (0.5 square kilometres). Thanks to your help, poor families will be able to grow and sell olives for years to come in sha Allah.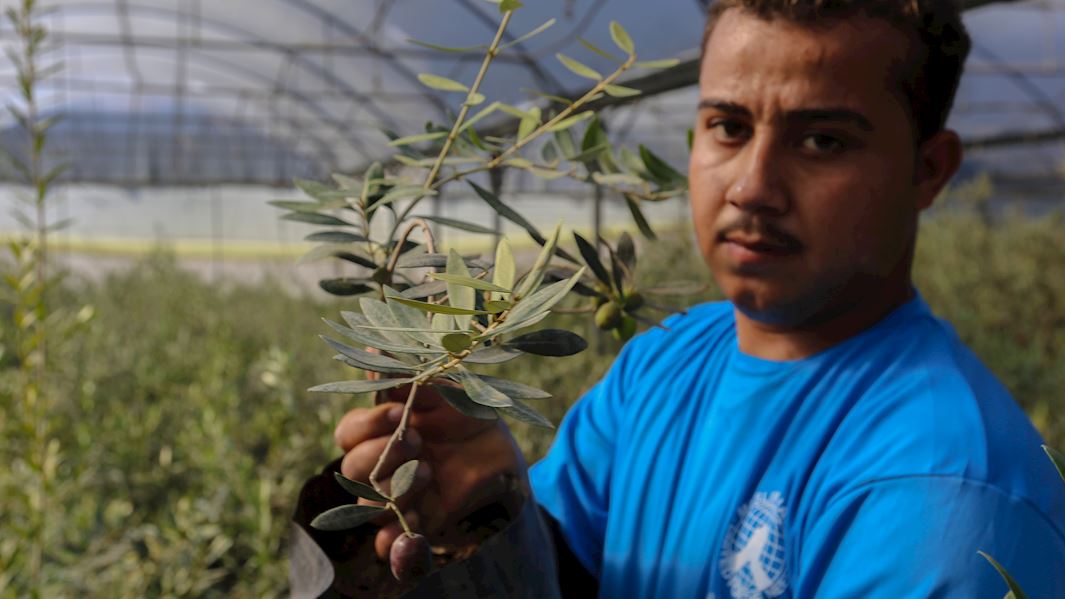 Mobile clinics
We participated in improving the general and, particularly, dental health of pupils aged from 6-10 years in the schools near the buffer zone. With your help we ran mobile clinics, bringing much needed medical check-ups and dental care to around 3,600 children. The clinic staff conducted 15 workshops for the pupils along with their parents and teachers in health and dental hygiene, as well as distributing educational materials, toothbrushes and toothpaste.
Al-Durrah Children's Hospital
Muslim hands has been involved in improving the facilities at the Al-Durrah Children's Hospital. This hospital is responsible for providing crucial medical care to 10,000 children a year and has been struggling due to damage and overcrowding. We have managed to provide much needed medical equipment to the intensive care unit, laboratory and paediatric ward. We are in the process of installing a computer system to link the hospital services and improve efficiency.
Gaza Winter Walks
2018 marks the tenth anniversary of our Gaza Winter Walk which brings together groups of people all over the UK to join in a brisk, crisp winter-time wander while we remember the people of Gaza. The event also provides lots of fun and entertainment to keep people warm in the cold weather. Since the walks began you've helped us raise over £1 million which has funded rehabilitation centres, provided medical care and helped rebuild the lives and homes of the people of Gaza who have suffered so long under violence and poverty.
As the UN calls on us to remember the Palestinian people today, let's spare a thought for those who struggle day by day in the shadow of conflict. Your support has enabled many people in Palestinian territory to improve their situation and you can continue to help us aid many more as the need remains.
---
Facebook

Twitter

Email This