07 December 2017
Winter is coming...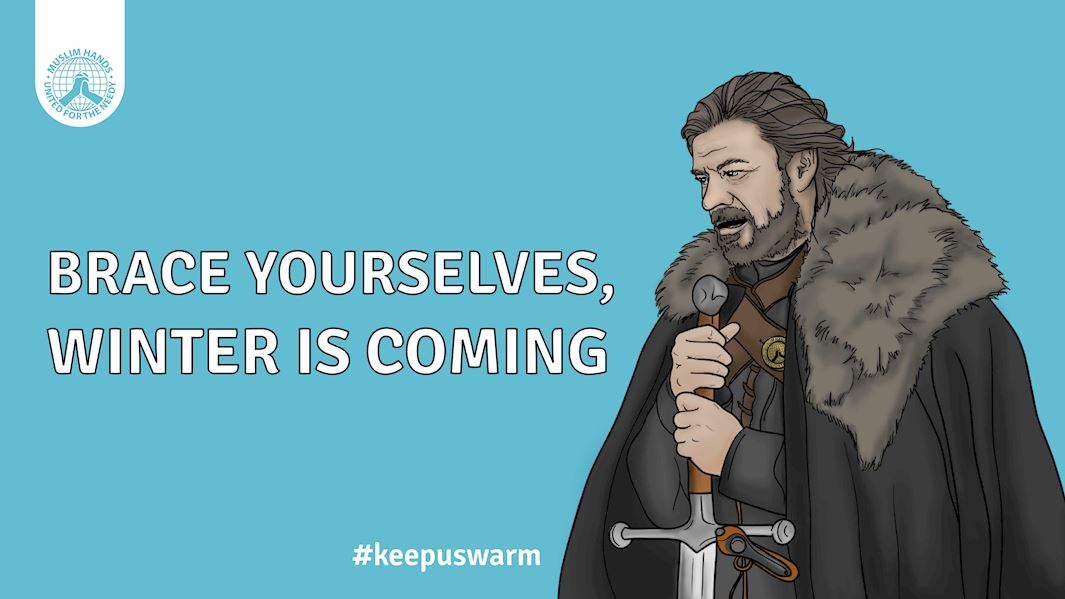 Temperatures are dropping, days are getting shorter, and unsettling windy weather is anticipated - it's official - the coldest season of the year is upon us. We are heading towards longer nights and frosty mornings as we make the transition from a season of mists and mellow fruitfulness to one of bleak and bitter cold.
To prepare for this season, we thought we'd share some winter hacks on the best ways you can keep yourself and others warm.
Brace yourselves, for what is predicted to be a very cold winter...
1. Layers, layers, layers:
It might be tempting to throw on your cosy winter jumper to keep warm, but wearing several thin layers of clothing is more efficient. The more layers you wear the warmer you'll be.
2. Eat well
Warm yourself up from the inside by having regular hot drinks and food, as well as keeping a balanced and nutritious diet.
3. Keep active
The laziest season of the year has many of us choosing to hibernate to conserve energy. As enticing as this option sounds, it is better to stay active and keep fit. Boost your circulation by moving around at least once an hour and avoid sitting still for long periods.
4. Winter-proof your home
Keep heat in and cold out by drawing curtains at dusk and keeping doors closed to block out draughts. Replace thin curtains with heavier wool or fleece drapes and use draft excluders to stop heat escaping through your door.
5. Upgrade your shower method
This is a bit of a weird one, but it works! Switch between hot and cold water in the shower - hot showers immediately warm you up, but cold showers improve blood circulation between your skin and organs.
6. Check on your neighbours
Don't forget to check on vulnerable neighbours such as the elderly or people living with an illness or disability. Winter can become a daily struggle for them and many will choose to suffer in silence. A little help, from a friendly neighbour, can go a long way.
If you've enjoyed these winter hacks, have a look at how you can help vulnerable families around the world survive the freezing winter ahead.
---
Facebook

Twitter

Email This