05 January 2018
Below Zero: Bibi's Story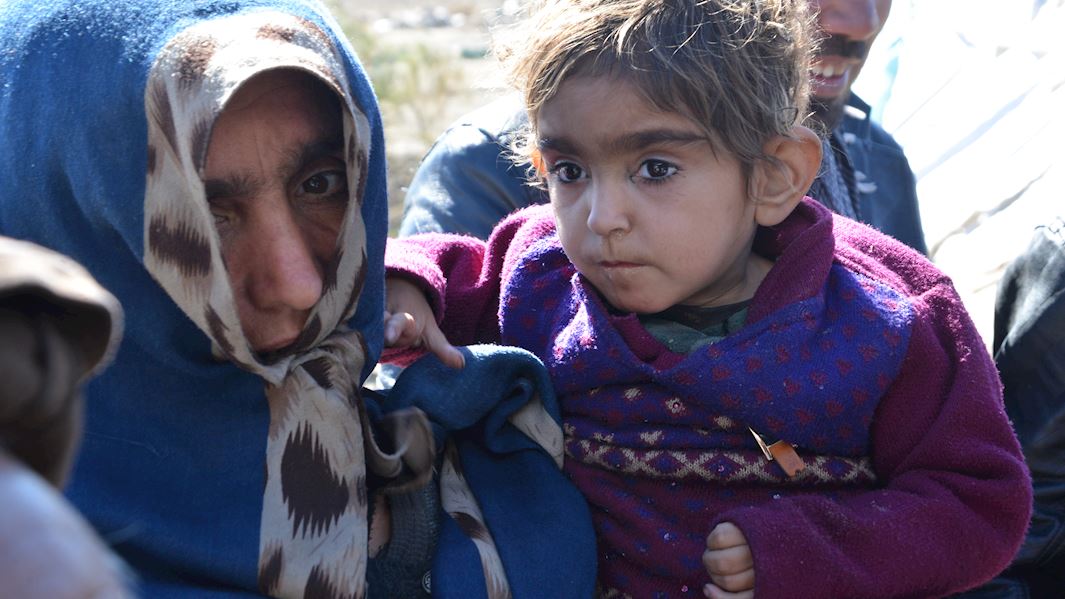 In Afghanistan, stretching through the hills surrounding Kabul, are warrens of hastily built camps packed with the crude homes of thousands of families displaced by conflict. These shelters were built as a temporary solution, somewhere IDP families could sit tight while they waited to return home. For most of the residents, however, this wait turned into weeks, months and now years.
36-year-old Bibi Hawa is raising her four children in one such camp. She moved here to keep her family safe from the violence which encroached upon her home. As a widow, she's the sole provider and earns what little she can working in a nearby household. Her wage is spent on food and clothing for her children, but it's not enough.
The majority of widows like Bibi are uneducated - 85% of Afghan women and girls are illiterate - and often treated as outcasts by the communities around them, who consider them a burden. They face great difficulty obtaining assistance from the authorities, or earning a meaningful income, so they must rely on humanitarian aid to survive.
Though she would like to, Bibi cannot afford to send her children to school and, out of desperation, they spend their days collecting plastic shopping bags and cans to sell in the market for a small amount of money.
Bibi is a committed and hard-working woman. More than anything, she wants to be able to provide for her family. She told Muslim Hands' aid workers that she would dearly love a dairy cow to produce milk, butter, yoghurt and other products she could use to feed her family and sell to generate a livelihood.
Her youngest child - her only daughter - suffers from malnutrition and is particularly at risk of severe illness during the freezing winter months. Winter in these encampments is terribly harsh and residents frequently endure temperatures below freezing, sometimes dropping as low as -15 degrees Celsius – cold so harsh it can kill. Small gifts like food and warm clothing can help people in conditions like these survive through months of cold.
With your support, Bibi will be able to feed her family throughout the winter and protect her daughter from worsening sickness.
'I want to say thank you for supporting needy families like us' – Bibi Hawa
Donate to our Below Zero: Winter Appeal now, and help families like Bibi Hawa's.
---
Facebook

Twitter

Email This