22 March 2018
Below Zero: Winter Appeal - Thank You!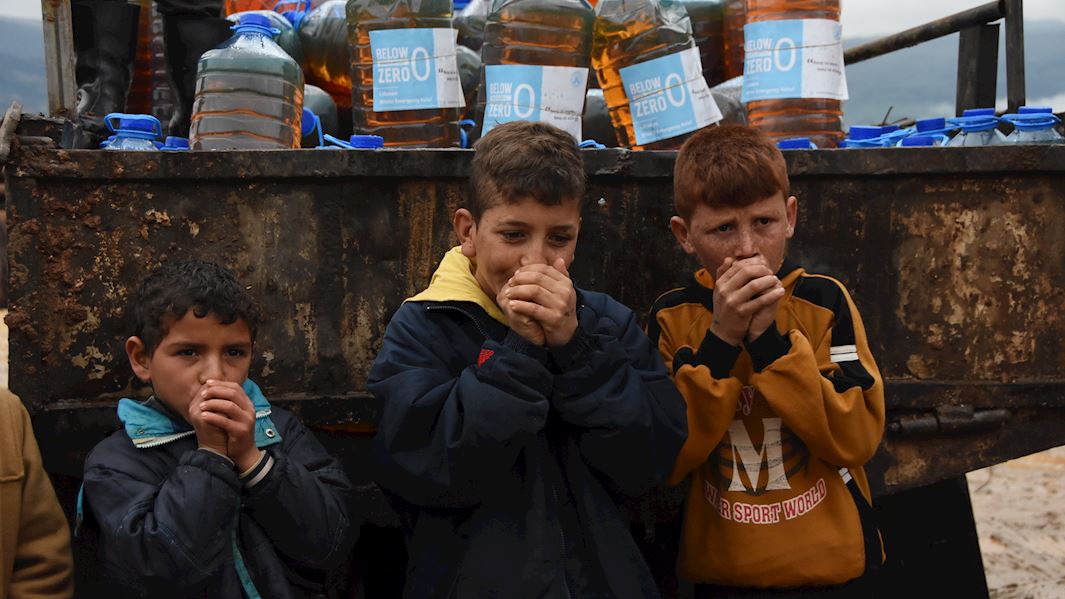 This winter, as the cold weather swept in and temperatures plummeted, your donations to our Below Zero: Winter Appeal helped us reach poor and destitute people all over the world with life-saving aid.
Thanks to your generosity we have managed to help over 27,000 people this winter with essential items such as warm blankets, food and cooking stoves. Thousands of families have been spared from serious illness, even the risk of death, thanks to vital work you've helped fund.
Let's take a look at just some of the ways in which you've kept people warm this winter.
Afghanistan
In Afghanistan, in the mountains near Kabul, thousands of people live in dilapidated camps, having been forced from their homes through years of conflict. With temperatures dropping as low as -15 Celsius, the conditions that families face during winter are dire.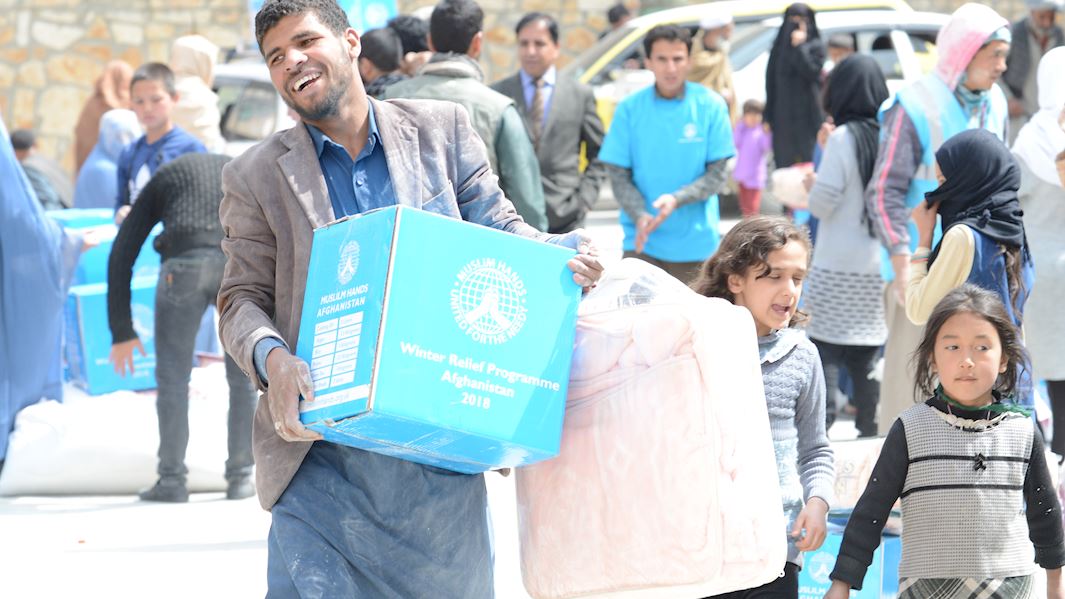 Over 2,400 people in Afghanistan were delighted to receive aid this winter to help them through the cold.
Lebanon
Syrian refugees have been living for years in harsh conditions in ever-expanding camps in Lebanon. The vicious civil war at home has forced them into displacement and abject poverty. Like so many refugees across the world, they rely on humanitarian aid to survive and are especially vulnerable in winter.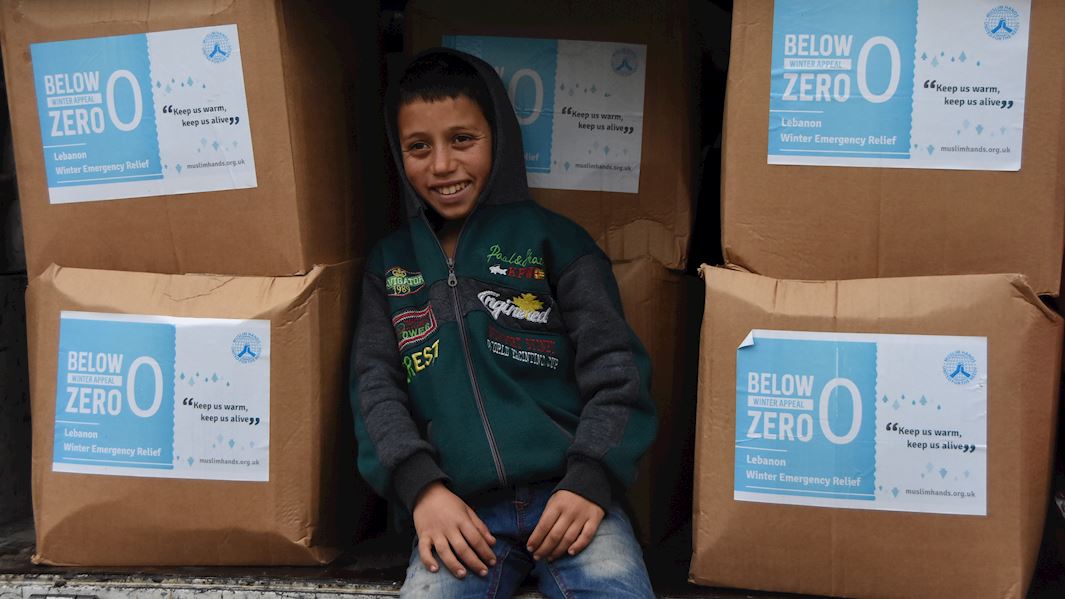 Thanks to your help, our teams have distributed vital winter aid to over 1,400 desperate Syrian refugees. We heard tales of horror from those who recently escaped Eastern Ghouta - starving families forced to eat grass to stay alive. With your help, they have been able to make it through the cold.
Pakistan
In the Swat valley of Pakistan, poor families face devastating conditions as the temperatures plummet far below freezing. Children are especially vulnerable to serious illness when the cold weather strikes.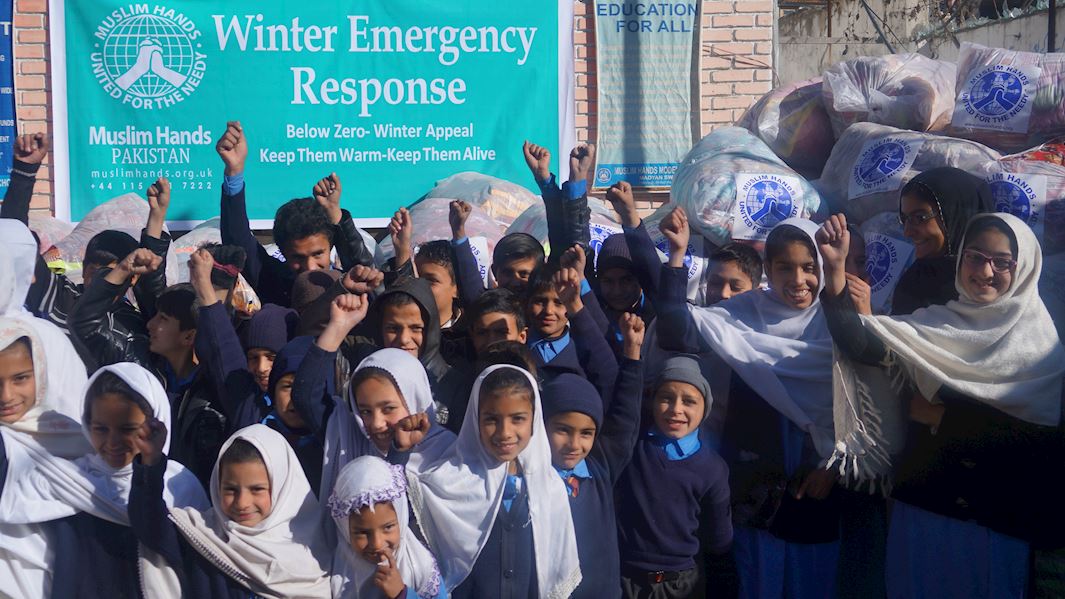 Your support has provided warm clothing, blankets and winter essentials to over 2,600 people in Pakistan this winter, such as the families of underprivileged children at our school in Swat.
At a time when so many people struggle to keep themselves warm and face agonising decisions like whether to eat or heat their homes, your generosity has given a lifeline to thousands of families. As the cold weather continues in many places, we're still working to reach those in need with the aid that will protect them.





Muslim Hands and the thousands and thousands of families you've helped would like to thank you for supporting our Below Zero: Winter Appeal.
You have kept them warm, you have kept them alive.
---
Facebook

Twitter

Email This