20 June 2018
Bangladesh Hit by Devastating Floods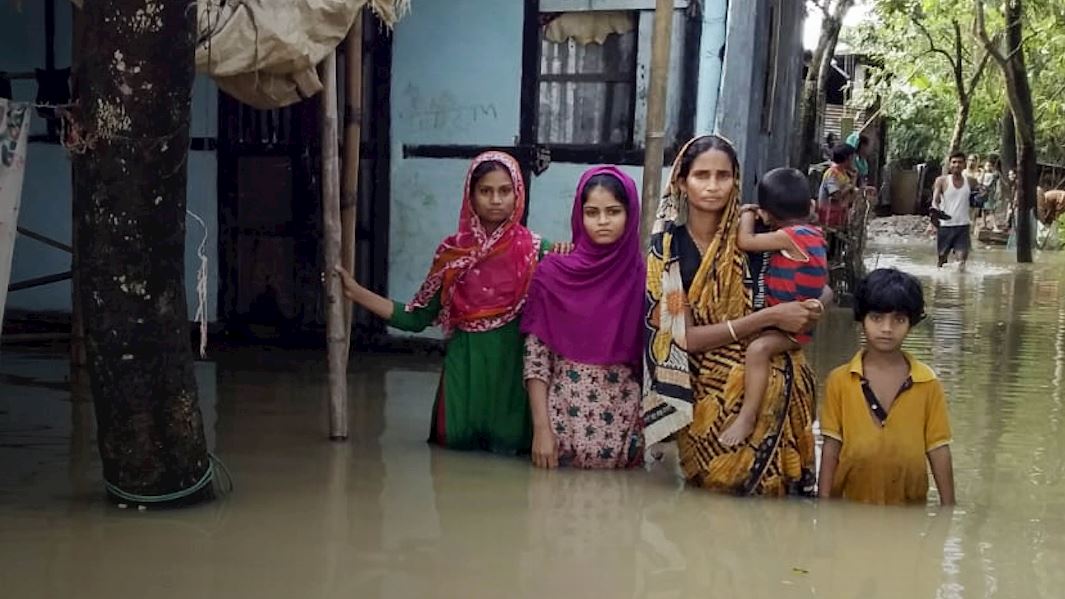 Across Bangladesh, thousands of families have had their lives turned upside down by widespread flooding caused by heavy monsoon rain. In Sylhet, thousands of families have lost their homes due to flood damage and an estimated 250,000 people have been directly affected.
For those who have been left stranded by the rising waters, there is a race against time to get the food and medical aid required to keep people alive in dire conditions where children are going hungry and disease is on the rise.
The extent of the deluge has been unprecedented, with many locals stating that it is the worst they've seen in 40 years.
Further south, in Cox's Bazar, the already beleaguered Rohingya refugees have faced over 130 landslides and widespread damage to their shelters. More than half of the refugees are considered to be utterly unprepared for the heavy rain and 200,000 of them are at risk of further hardship.
The Prophet (saw) said,

'The believers, in their mutual love, mercy and compassion, are like one body. When one limb aches, the whole body reacts with Sleeplessness and fever'
[Muslim]
Muslim Hands has permanent teams in Sylhet and Cox's Bazar and we're working to deliver aid to thousands of people left homeless, hungry and in serious risk of disease. With your help we can:
Deliver emergency food parcels
Provide clean, safe water
Refurbish damaged homes
Build new homes for the homeless
The month of Ramadan may be over, but with so many brothers and sisters in desperate need now is not the time to cease our generosity. Without your help, thousands will face starvation, disease and even death in this disaster.
Join us in answering the cry for help from the people of Bangladesh.
Support our Bangladesh Emergency Appeal now.
---
Facebook

Twitter

Email This