18 December 2018
How will Ahmed's Family Survive Winter in Yemen?

The war in Yemen is described by the UN as 'the worst man-made humanitarian crisis of our time', a shocking statement considering how little media coverage it receives. During the winter, the suffering of the Yemeni people has only increased as they struggle to survive the cold season with little to no food.
Ahmed Mohsen Hussein al-Sourai suffered his first stroke six years ago. He and his wife have four children, two boys and two girls, and the consequences of continual war and the onset of winter have been particularly harsh for their family.
'From the time of this incident, I bear all the concerns and sufferings of the family alone', his wife says. She explains that Ahmed has had multiple strokes and his left leg was amputated a year ago, leaving him disabled. This put an end to his career in construction and left him jobless at just 42 years of age.
The family rents a flat in Sana'a. With food prices soaring, it is becoming increasingly difficult to pay the rent, and Ahmed's wife worries they will be evicted in the winter. With no relatives close by and no sustainable income, they will have nowhere to go.
But, like most Yemenis, lack of food is the number-one struggle she faces. 'Sometimes we only eat one small meal all day', she says. Right now, over 8 million people are on the brink of starvation in Yemen. Many of them rely on humanitarian aid to provide them with even the most basic ingredients.
Without food, Ahmed's wife is worried that the cold winter nights will make her husband and children ill. The family sleep in one room to preserve heat, and sometimes her son goes out to gather wood for burning. Most of the time, it is too cold to replenish the wood supply.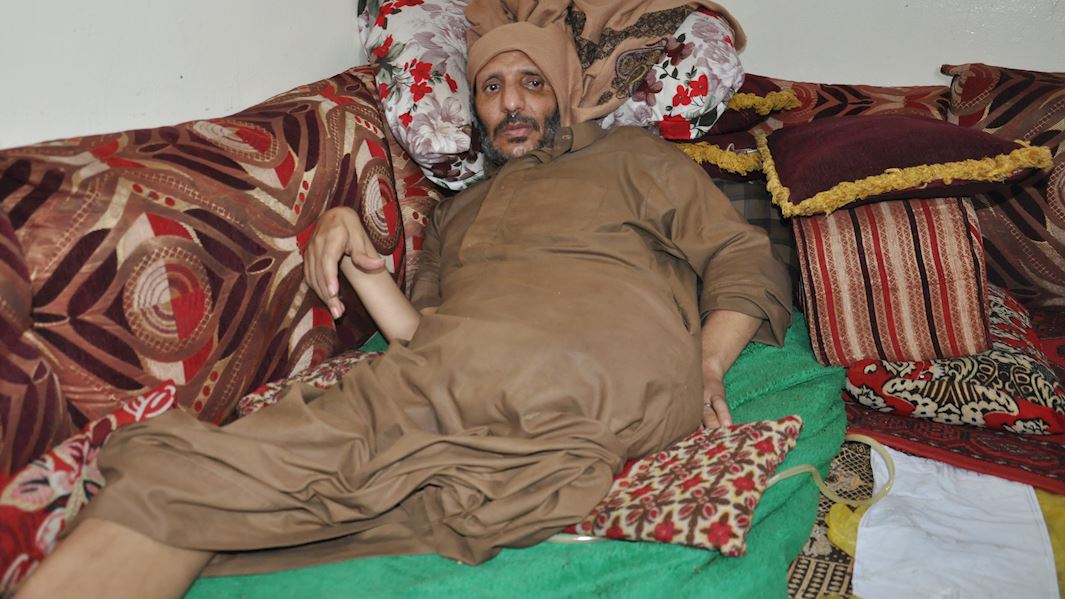 Ahmed is anxious about his children getting ill; 'It becomes a burden for my wife to look after me and my children. If we get sick, what will she do?' Half of all health facilities in Yemen are damaged or unable to function, and 16.4 million people lack access to adequate healthcare.
The struggle for survival has intensified with the onset of winter, and Ahmed and his family urgently need help. Your donations are a lifeline, providing them with the vital relief they need to survive. Please donate to our Winter Appeal. Don't let the people of Yemen suffer.
---
Facebook

Twitter

Email This