12 December 2018
Meeting Orphans in West Africa Changed Hazera's Life

At Muslim Hands, our dedicated volunteer base is at the heart of everything we do. With an incredible 3,000 volunteers across the UK, we have been able to make a positive impact to millions of lives across the globe.
There are heaps of ways our volunteers can get involved – from running events to promoting Muslim Hands' work, even helping with our projects in the field. Whatever the project, our volunteers know they are making a difference while gaining unique experiences.
One such volunteer is Hazera Begum, who has been volunteering with Muslim Hands for two years now, alhamdulillah.
The first project Hazera participated in was Challenge27, a campaign to raise £27 a month for a year and ultimately sponsor an orphan. By the grace of Allah (swt), Hazera raised enough funds to sponsor seven orphans in The Gambia and Senegal for a whole year.
Hazera not only took part in the challenge herself, she got her family involved, and became the top fundraiser of our Challenge27 campaign. Muslim Hands gave her the opportunity to visit the orphans she was sponsoring.
In Hazera's own words, 'The experience was phenomenal. I cannot express in words the impact this trip has had on my life.' Meeting the children and spending time with them meant a lot to Hazera. 'To be surrounded by beautiful children who have gone through so much in their lives has been a great honour,' she said. 'I can proudly say that I have fallen in love with each and every one of them…'
Since leaving The Gambia and Senegal, Hazera has continued to change lives around the world. She raised £3,140 to help the Muslim Hands School of Excellence in Senegal, which educates orphans as well as needy children from the local community and participated in numerous events and masjid collections.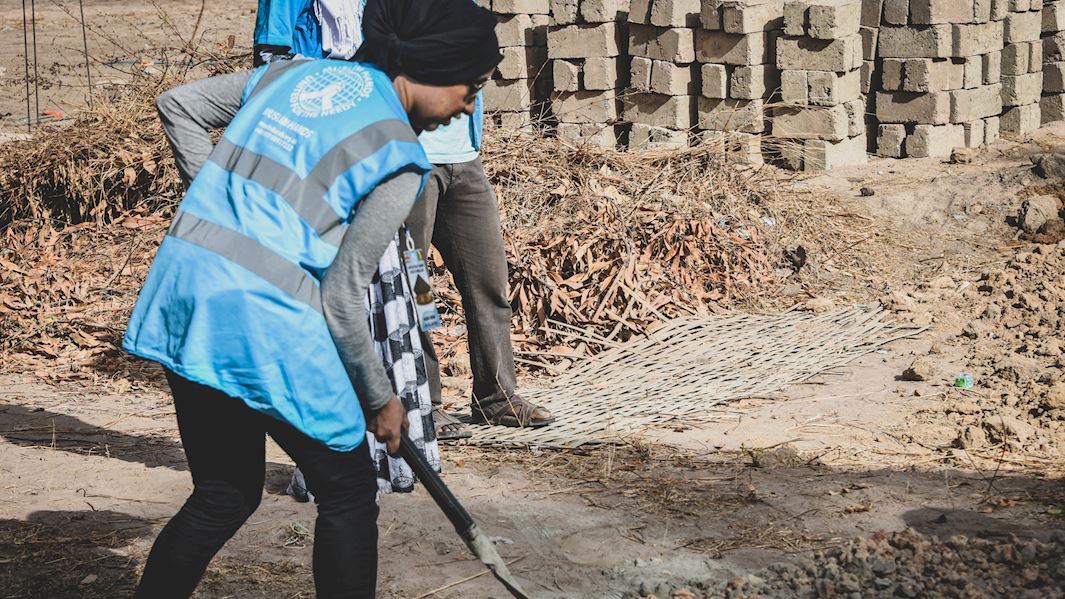 Helping communities in West Africa is something Hazera is particularly passionate about, after experiencing the realities of life there first-hand. While Hazera was volunteering in West Africa, she saw people living in poverty with limited access to food and sanitation, and her time with them was life-changing.
'This trip has humbled me and has made me realise how fortunate we are to be given wealth, good health and the little luxuries we take for granted, such as electricity, light and warm showers,' Hazera said.
In the last two years, Hazera has raised money to build boreholes, which will provide water to thousands of people for generations to come, in sha' Allah. She has also returned to The Gambia to build more wells and a masjid.
In sha' Allah, the time and effort Hazera has spent helping those in need will be a sadaqah jariyah for her. The Prophet Muhammad (saw) highly recommended both providing water and caring for orphans. 'Blessed is the wealth of the Muslim, from which he gives to the poor, the orphan and the wayfarer' (Muslim).
Do you want to volunteer with Muslim Hands and change lives for the better? Visit our Get Involved page to find out more about how you can help.
---
Facebook

Twitter

Email This