24 January 2019
Below Zero: Keeping Orphans Safe and Warm
For those living with extreme poverty, winter is a harsh season which brings hunger, sickness and even death. Poor families are doing their best to protect their vulnerable children, but they are struggling.
11-year-old Ali Muhammad lives in a small mud house in a village in Kanju District, Pakistan with his mother and three siblings. Orphaned at just two years old, he grew up in extreme hardship - his home has no electricity, no proper sanitation or sewage system and no access to safe drinking water. Ali's mother earns just £34 a month and the family often go hungry trying to make ends meet.
In the Kanju District, winter brings torrential rain and heavy snowfall for three months, blocking the roads and forcing families to live on the little food they have managed to collect beforehand. Freezing temperatures make the children sick, so meagre incomes are stretched even thinner.  'The majority of our expenses are spent on medication', Ali's mother says, admitting that she 'compromises' on food because she can't afford both medicine and food.
Most winters, Ali's mother gathers as many items as she can to prepare for the severe winter conditions. From used blankets and clothes, to food and bundles of wood, she prays that it will be enough to protect her children from the worst of the cold season.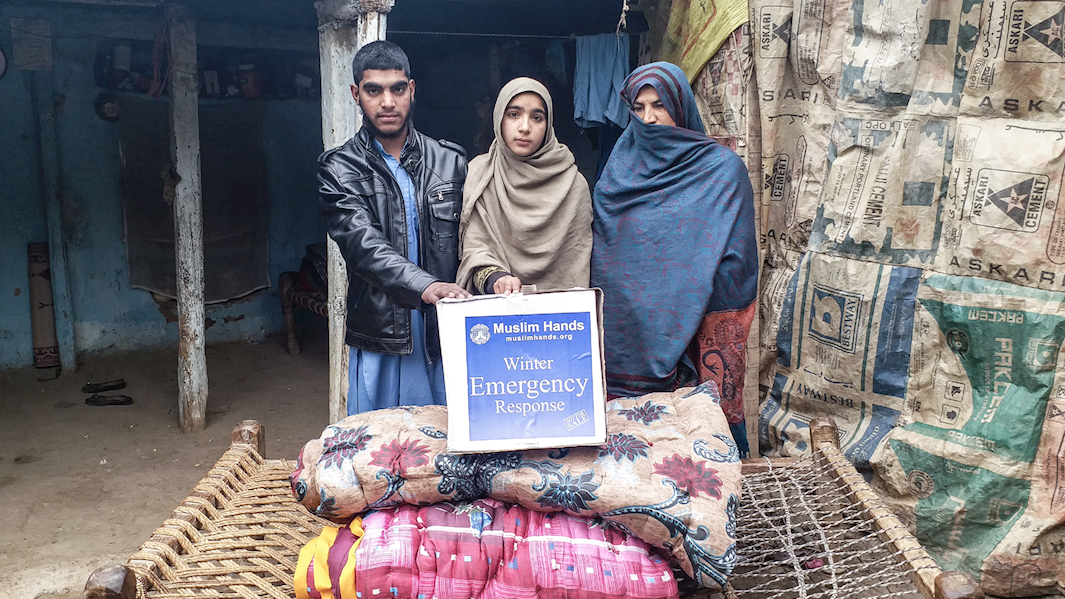 This winter is different.
Thanks to your generosity, Ali and his family received emergency winter kits including life-saving items such as warm clothing and blankets. This means that his mother can focus on making sure her children get enough to eat, keeping them healthy, warm and alive.
'I cannot express the depth of my happiness and joy in receiving these winter kits', Ali says. 'Thank you for thinking about us'.
Jazakallah khair for supporting families in need this winter. To see your winter donations in action, check out our live updates.
---
Facebook

Twitter

Email This