01 March 2019
Make Mirpur Green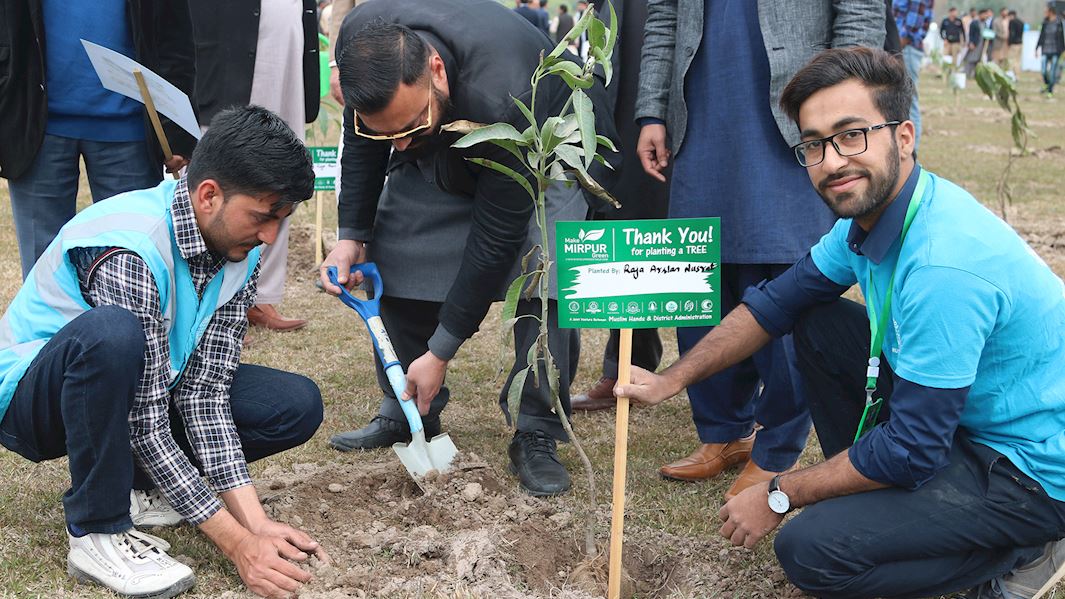 The Messenger of Allah (saw) said, 'There is no Muslim who plants a tree or sows seeds and then a bird, or a person, or an animal eats from it except that it is charity for him'. [Bukhari]
Which Muslim Hands project is creating thousands of livelihoods while protecting the planet and bringing communities together?
Our '10,000' Fruit Trees' project! Last month, as part of our 'Making Mirpur Green' campaign, Muslim Hands planted 10,000 indigenous fruit trees in Mirpur, Pakistan, teaming up with local partners and an amazing volunteer team to feed Mirpur's families. This programme will benefit the most vulnerable population living in or around Mirpur's forestry resources.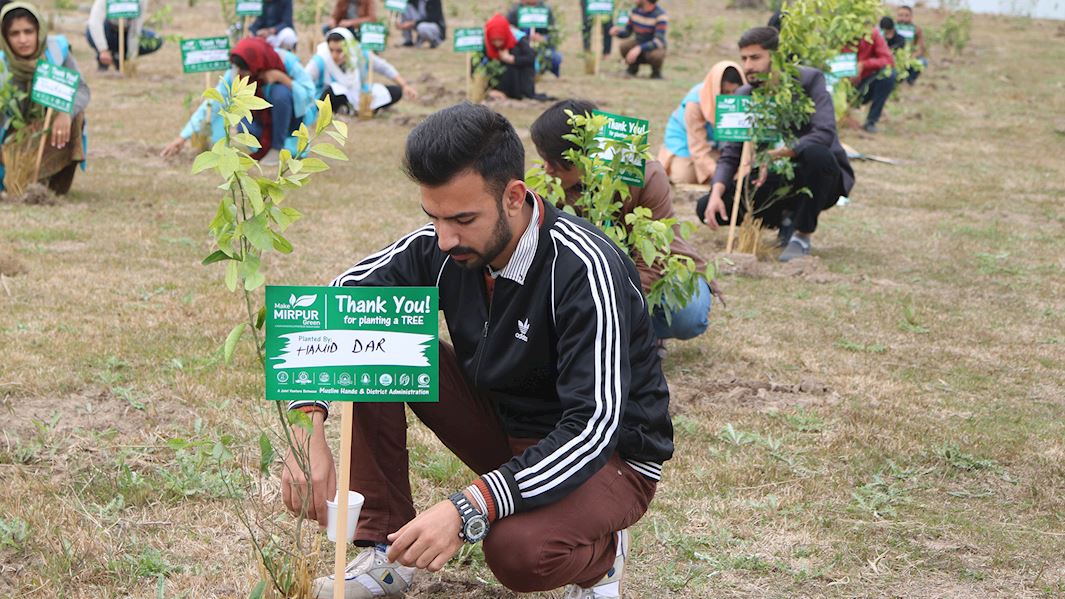 We asked people to pledge one fruit tree to the plantation – and we were blown away by the response. In one week alone, we received at least 2000 pledges! Moreover, 50 volunteers from schools, colleges and universities helped us prepare the ground for planting and put the trees in the ground.
The planting and distribution of fruit trees provides families in need with both food and livelihoods. Just one day of planting can lead to decades of work and nourishment, thus benefitting Mirpur's families for generations to come. These fruit orchards will supply them with a delicious variety of indigenous fruit – mangos, bananas, guavas, sweet limes, papayas, figs and many more.
Plus, as if planting trees wasn't environmentally friendly enough, we chose to plant them in the Lehri Canal Belt, where they will protect and enrich aquatic life by stabilising the soil and feeding the canal ecosystem with essential nutrients. The benefits don't end there – local fisheries will be impacted, since they will have a steady, quality supply of fish.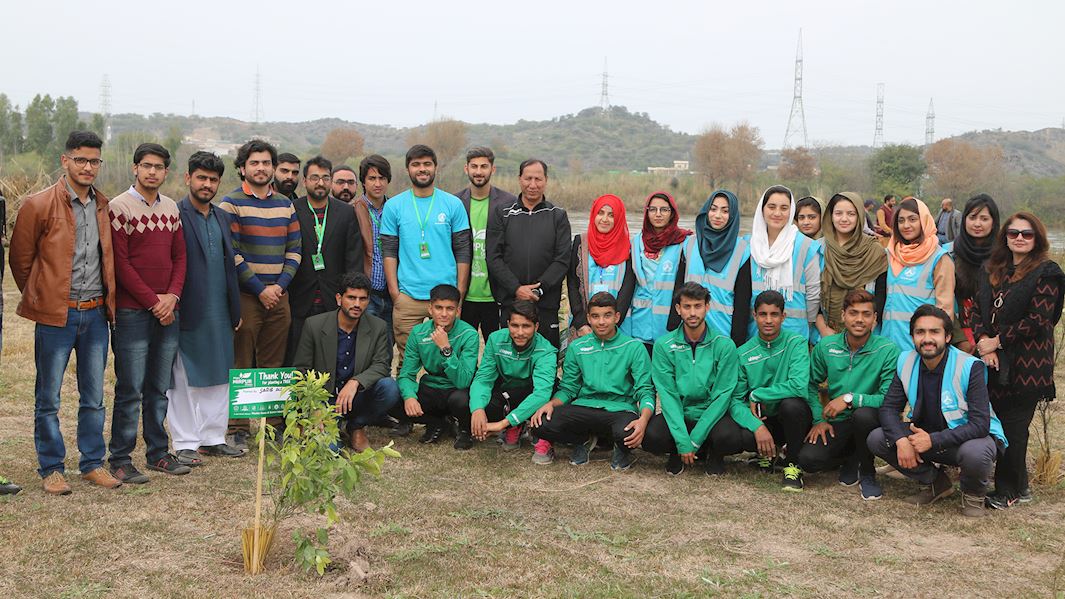 This valuable project would not have been possible without your help. Thanks to your donations, we have been able to give thousands of families in Mirpur a gift that will keep on giving – feeding them, supporting them and protecting their environment. 
This project was implemented in collaboration with local partners including the District Administration, the Environmental Protection Agency and the Department of Forest.
---
Facebook

Twitter

Email This