13 March 2019
Malnutrition in Yemen: What You Need to Know
There are many crises in the world deserving of our attention, and it can be hard to keep track of all the statistics coming out of each country. With that in mind, we've broken down the food crisis in Yemen to help you understand the basic facts.
The humanitarian crisis in Yemen remains the worst in the world, and the situation in has deteriorated in the last year. Millions of families are hungrier, sicker and more vulnerable than they were a year ago. António Guterres, the UN Secretary-General, has said that 'almost 10 million are just one step away from famine'.
This malnutrition crisis in Yemen is threatening a whole generation of children and infants. Child malnutrition is at an all-time high, despite ongoing humanitarian aid. Here is a breakdown of the statistics: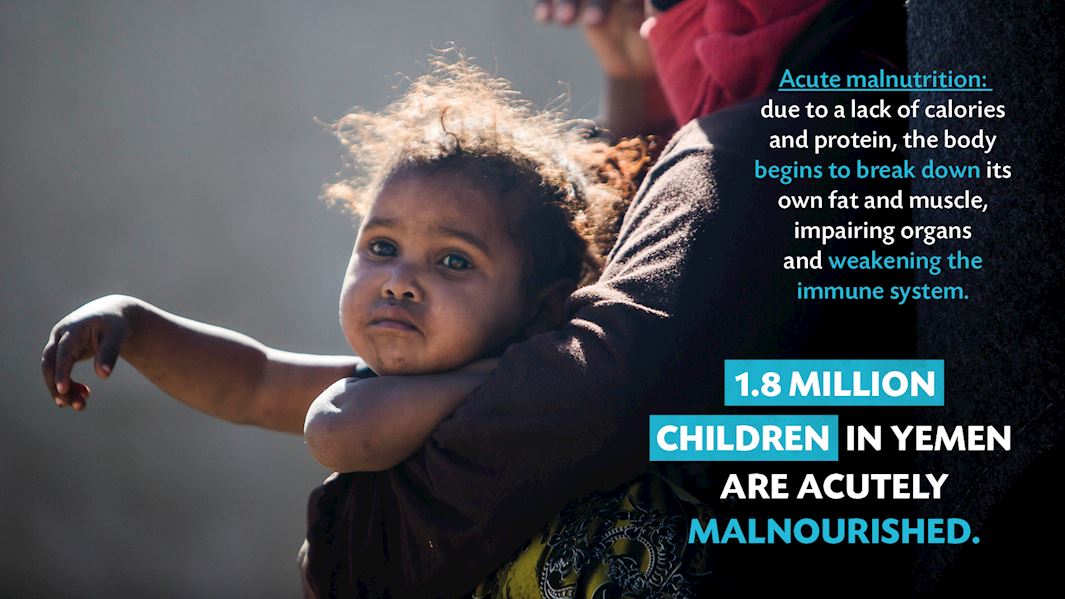 1.8 million children are acutely malnourished. This means their diet is not providing them with enough calories and protein. Their bodies are thus breaking down their own fat and muscle for nourishment, impairing their organs and weakening their immune systems. Children suffering from acute malnutrition are more susceptible to illness.
400,000 children under five are suffering from severe acute malnutrition. This is the most dangerous form of malnutrition and carries a high risk of death. The body's vital processes are compromised to the extent that, even if they are treated, the child's physical and mental development will be adversely affected in the long-term.
Severe acute malnutrition can manifest in two ways – severe wasting (the child's body will be thin, skeletal and almost elderly) and oedema (the child experiences excruciating cramping due to muscle weakness; the child may have skin lesions or thinning hair).
1.1 million pregnant and breastfeeding women are suffering from malnutrition, which has a huge impact on the growth and development of infants and unborn babies. They are starting out their lives without enough to eat, which will affect them in their later childhood and even into adulthood.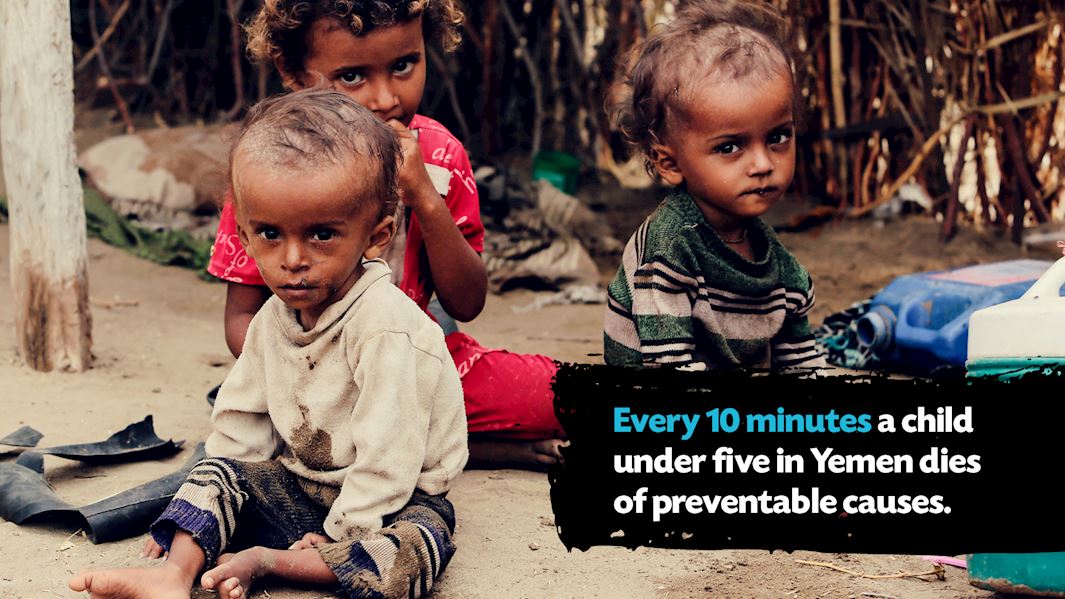 Keep in mind that, despite ongoing humanitarian aid, 15.9 million Yemenis are still waking up hungry every day, so it is vital that we multiply our efforts and the food we are distributing. Yemen's economy and infrastructure are on the verge of collapse, and humanitarian response is increasingly becoming the only lifeline for most Yemeni families.
How are your donations helping?
Muslim Hands is countering the malnutrition crisis in Yemen by providing both food and treatment. Here is a breakdown of our current projects:
School Feeding Programme:
This programme targets children aged 6-12 years old in the war-affected communities of Ta'iz, many of whom are underweight. We are providing these children with school meals and take-home food to share with their families. The school meals are high in calories and essential proteins to restore their lost weight, while their take-home food include staples such as rice and cooking oil.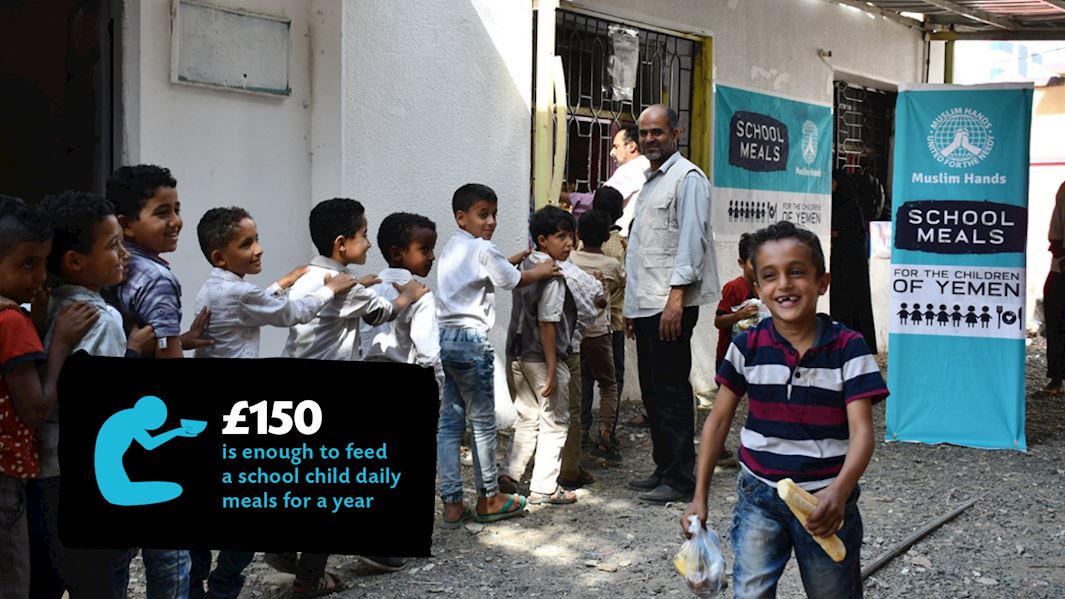 Family Food Parcels:
Our team has distributed food parcels in some of the worst-affected areas in Sana'a, Hadhramout, Ta'iz and Aden. We are currently distributing monthly food parcels in Ta'iz, which include essentials like flour, kidney beans, rice, vegetables and salt.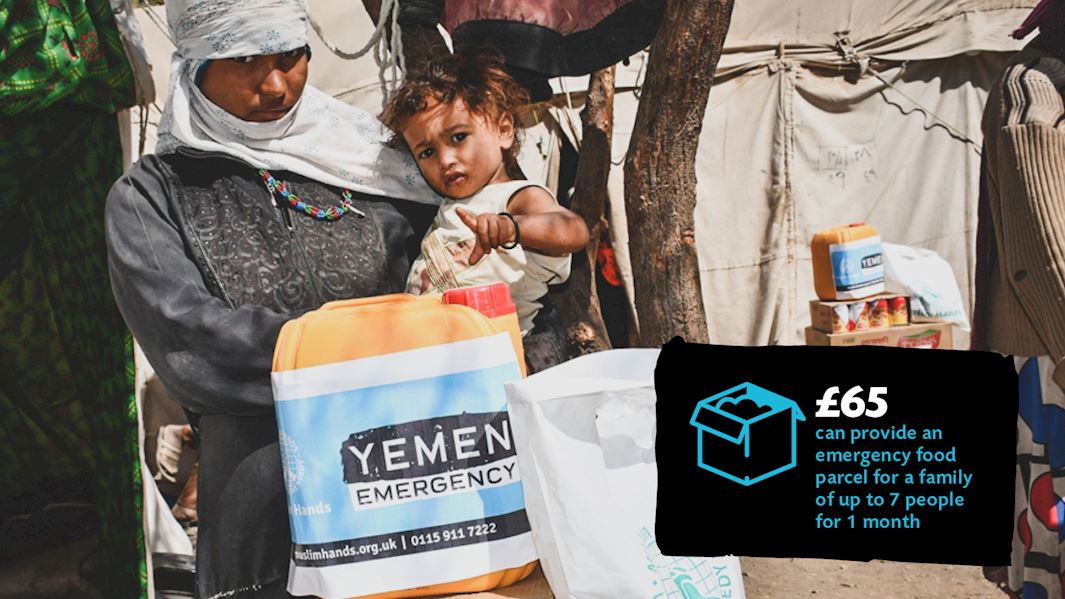 Mobile Health Clinics:
Only half of all health services in Yemen are functioning; the remaining clinics are overwhelmed and on the verge of collapse, leaving those suffering from acute malnutrition without treatment. Our health clinics in Lahj are providing vulnerable families in rural villages with healthcare, medicine and nutrition services, including prioritising pregnant or breastfeeding women and children for nutrition testing.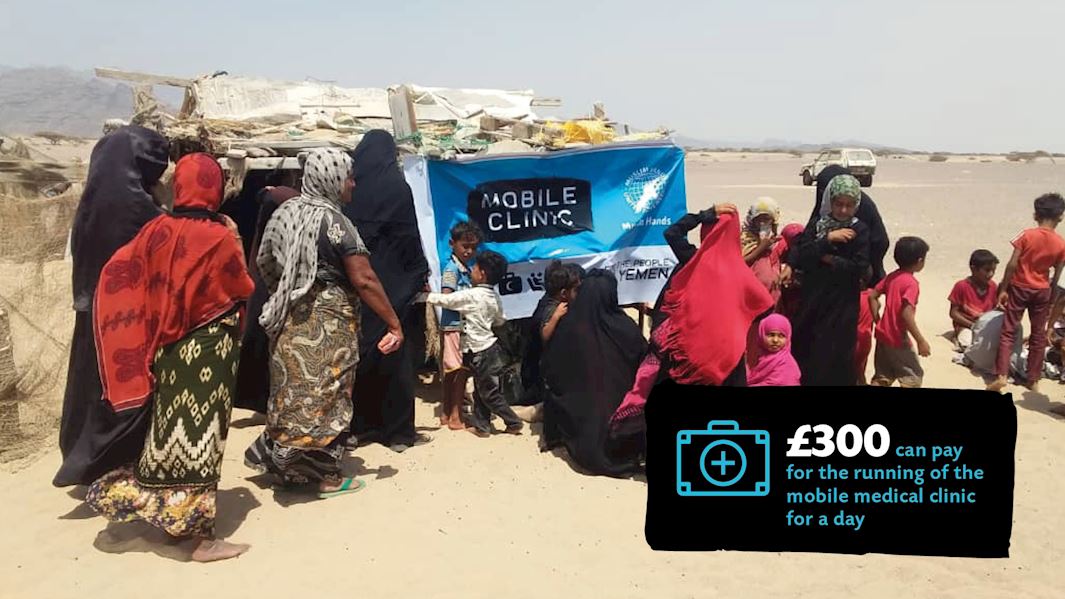 Your donations are urgently needed to help us continue implementing these projects. It is unacceptable that families are watching their children starve to death in Yemen right now, and it is our responsibility to put an end to this tragedy.
Whatever you can give will go towards saving lives. Donate to our Yemen Appeal, and our team will ensure the money reaches where it is most needed.
Yemen can't wait. Act now to save lives.
---
Facebook

Twitter

Email This