03 April 2020
Lessons from Coronavirus: You're Not Helpless!

Have you ever heard of this experiment? You wear a pair of glasses which flip the world upside down and, after three days, you get used to that perspective. Upside down becomes the new normal, the right way up. If you take the glasses off, the 'real world' will look upside-down to you.
It takes three days for our brains to adjust to 'the new normal'. It has now been over a week since the UK has been put into 'official' quarantine, and many of us have been self-isolating for much longer. This unprecedented crisis is 'the new normal' for our brains.
But the 'new normal' looks different for everyone.
We're all feeling worried, of course. We're all making important decisions about grocery shopping. We're all checking our symptoms and making the choice to either stay at home (protect the NHS!) or call the hospital to let them know that we're seriously suffering.
Some of us may be feeling a bit bored. Some of us may have disappeared down a rabbit hole online for a few hours. (Or days). You might be stressed about how your work has been affected, or you might be getting in touch with extended family members or old friends.
Most of us are feeling helpless in this 'new normal'. I mean, what can we do, really, except stay at home and wash our hands approximately every eight seconds? This is a global pandemic without an antidote, it's rocking world economies and the supermarket shelves keep emptying. How can we not feel helpless?
But we're here to tell you - You're Not Helpless!
Really, you're not! Okay, you can't, single-handedly stop this pandemic in its tracks. But you can help! And if you can help, that means you're not helpless (see what I did there?).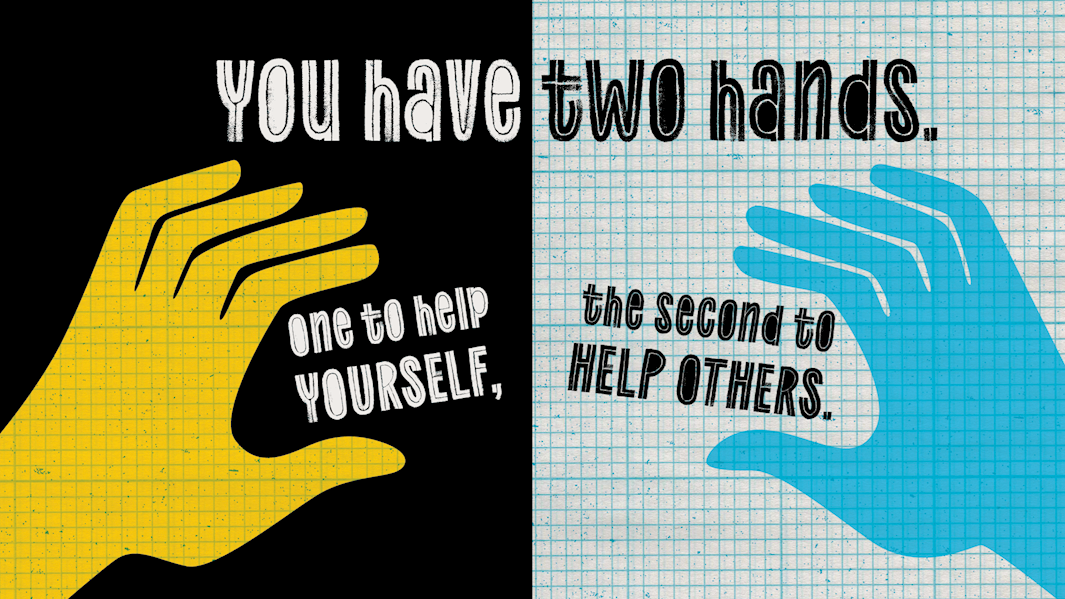 Here's how you can help:
The Coronavirus pandemic has completely overwhelmed families who are living hand-to-mouth. In developing regions, 1 in 10 people live on less than £1.53 per day, and millions of families are earning only slightly more than this. They have no savings to fall back on and no safety net whatsoever.
Many people have lost their jobs. Others are being forced to choose between going out to work - risking their lives and their loved ones - or starving in their homes. Overcrowded housing is unavoidable in war-torn regions like Syria and Gaza, as well as in poverty-stricken communities (such as in Pakistan) - which makes the pandemic even more dangerous.
For those of us fortunate enough to have a stable income and maybe even savings to fall back on, self-isolation is worrying, frustrating and a little boring.
For others, self-isolation is a matter of life and death.
The 'new normal' for them is made up of impossible choices - like infecting their loved ones versus starving their loved ones.
And that's where people like us can step in and make a difference.
For just £50, you can provide a needy family with food for a whole month. The whole of April, for just £50! They won't have to risk going out every day to collect their £1.53 - instead, you'll have delivered food right to their doorstep, easing their burden and potentially saving their lives.
We are providing emergency food parcels across 20 countries, including Pakistan, Syria, Gaza and the UK.
And if you want to be even more helpful - just £100 can provide three medical staff (on the global frontlines) with Personal Protective Equipment (medical masks, gloves, googles, hand sanitisers etc.). While this won't stop the pandemic in its tracks, it will protect doctors, nurses and pandemics in poor communities, so they can continue saving lives.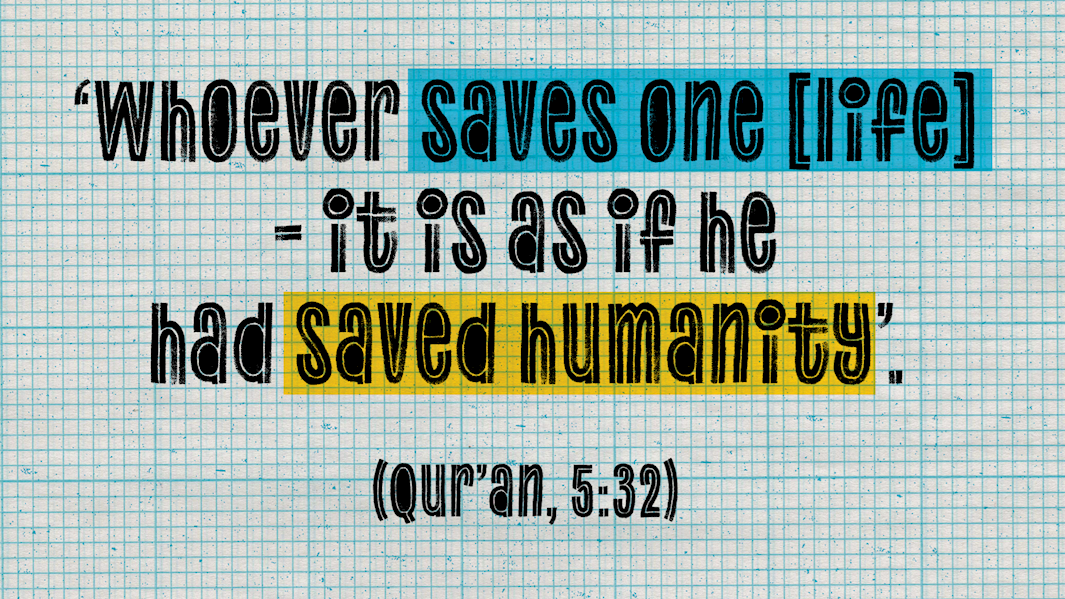 By donating vital food to people in crisis, it will be as if you've saved the whole of humanity. So, in case you missed it the first ten times I said it - You're Not Helpless! Your compassion and generosity can make a huge difference during this unprecedented crisis. 
Let's work together to fight the pandemic. Donate to our Coronavirus Appeal today and don't forget to share the news (about not being helpless) with friends, family and colleagues.
---
Facebook

Twitter

Email This