03 April 2020
Remembering the heroic martyrs in the NHS

'And We will surely test you with something of fear and hunger and a loss of wealth and lives and fruits, but give good tidings to the patient, who, when disaster strikes them, say, "Indeed we belong to Allah, and indeed to Him we will return'. [Qur'an, 2:155-156]
Indeed, we belong to Allah, and indeed to Him, we will return. This is the motto we should follow in our lives, knowing that death will come to each of us one day, and we pray we die in a state pleasing to Allah (swt).
The Coronavirus Pandemic has taken over our world. All it took was a single virus, that can only be seen with a magnifying glass, for us to realise that indeed Allah controls the heavens and the earth. 'His command is only when He intends a thing that He says to it, "Be," and it is'. [Qur'an, 36:82]
The Prophet (saw) said, 'Any servant who resides in a land afflicted by plague, remains patient and hoping for reward from Allah, knowing that nothing will befall them except what Allah has decreed, will be given the reward of a martyr'. [Bukhari]
Subhan'Allah, the NHS has sadly lost six Muslim medics who fought on the front line to serve others. This is a testament to the diversity of the people who are serving our communities during this unprecedented crisis. Their community spirit and dedication have saved many lives and we are moved and humbled by their incredible sacrifice.
They knew the risks, but their desire to serve humanity and save lives over-ruled the nafs within that asked them to stay home. It is a testing time for the whole country, but more so for those on the front-line who witness the realities of life and death, who work tirelessly as the nation is told to stay at home.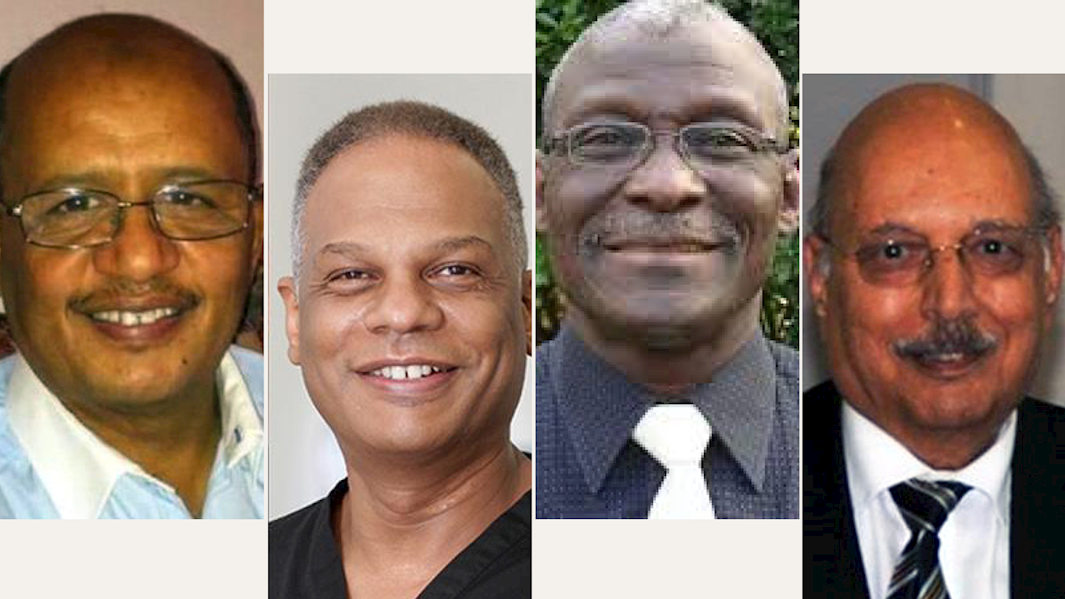 These heroes are Dr Habib Zaidi, Dr Adil El Tayar, Dr Amged El-Harwani,  Dr Alfa Sa'adu, Dr Mohamed Sami Shousha and Areema Nasreen.
They were parents, brothers, sisters, uncles and aunties, loved ones so dear. We will remember them for their courage, their love and their kindness.
As the pandemic grows and numbers rise, we ask you to keep our brothers and sisters around the world in your prayers. Furthermore, for the sake of the NHS, who work day in and day out, we urge you to follow government protocols and stay home, only going out if it is absolutely necessary.
As a charity, we are working tirelessly at home and across the globe to provide food packs and medical packs to families and hospitals, and we urge you to participate in our fight against the pandemic.
Around the world, thousands are putting their lives on the line to fight the pandemic. These are the heroes whose names will be remembered. These are the souls who are risking their lives for others, and as the Qur'an beautifully states:
'And whoever saves a life – it is as if he had saved mankind entirely'. [Qur'an, 5:32]
---
Facebook

Twitter

Email This