20 April 2020
Responding to the Coronavirus Pandemic
The Coronavirus pandemic has affected us all in different ways. Most of us are locked inside our homes, the shops are closed and the Masjids are locked up too. Sadly, many have also lost livelihoods or part of their income and are unable to afford food and other essentials.
In many cases, hunger is more of a worry than the virus itself. Food has become difficult to access for thousands across the world. Alhamdulilah, with your prayers and support, we've been able to issue a nationwide and global response to help the needy and vulnerable during these testing times. Here's what we've done so far:
The Open Kitchen: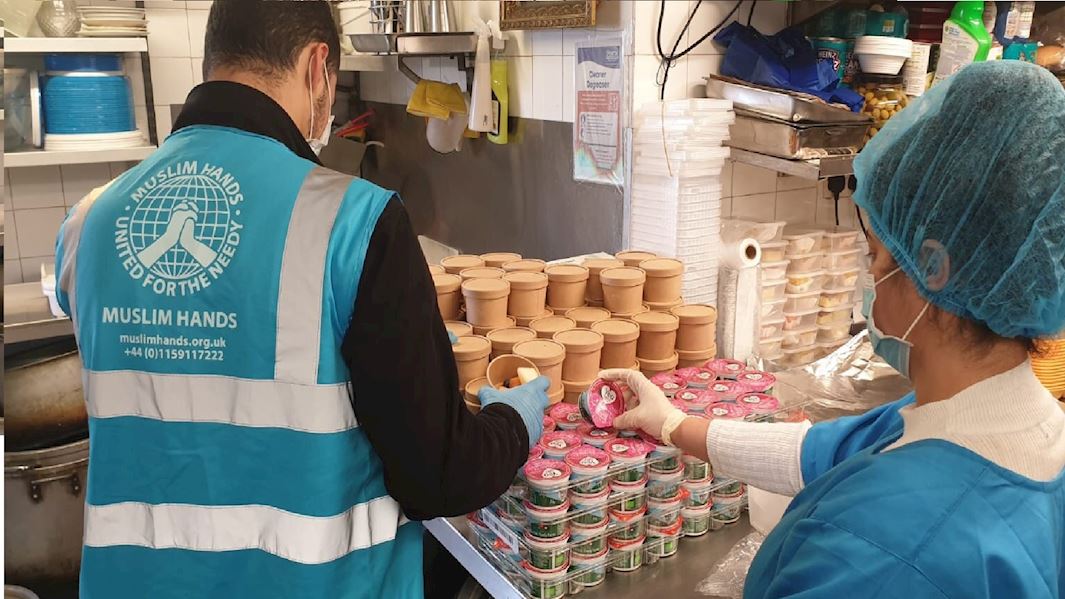 Our Open Kitchen in Hounslow, West London has been open for just over a year. It's been providing two hot meals a day, ensuring the homeless do not go hungry. Due to new social distancing guidelines, we are now running a takeaway and home delivery service out of this community kitchen.
Cooked, nutritious meals such as pasta and rice, along with fruit, water and other items, are handed out to the needy while ensuring the safety and hygiene of everyone present. Meanwhile, we are delivering food to those in self-isolation to ensure they stay safe and healthy.
We'd like to thank the amazing volunteers at The Open Kitchen for their dedication and generosity during this unprecedented crisis.
Age UK:
We've also partnered up with Age UK Notts to provide a welfare hotline for the elderly in Nottinghamshire. Many elderly people are currently isolated, and underlying health conditions has made going to the shops very difficult. We are providing multilingual volunteers to help ensure that this welfare service is accessible across the community. 
This welfare hotline ensures that the elderly have enough food and medicine while providing them with social and mental support during this challenging time.
Age UK is also providing volunteers to do weekly shops for local elderly people. The volunteers are provided with protective gear. They pick up shopping lists from people's doorsteps and drop the shopping off on the doorstep, ensuring everyone's safety. 
Projects like this are upholding much-needed community spirit during this crisis.
FareShare UK: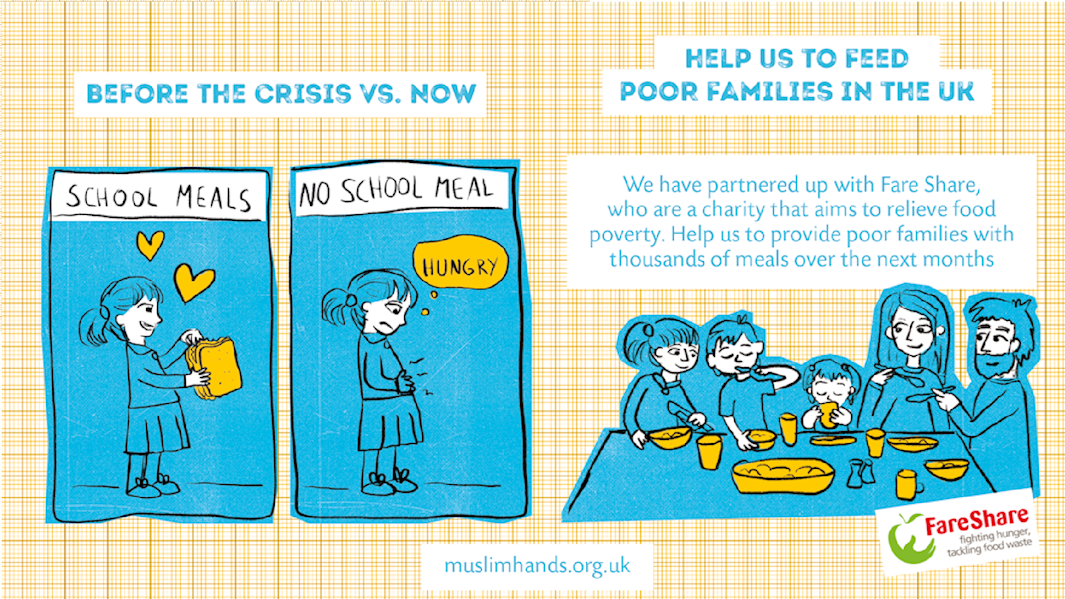 We have also partnered up with FareShare, a charity focused on reducing food poverty. We will be distributing 4000 meals a day, which is 120,000 meals over the month, to vulnerable people within the UK.
This includes groups such as the elderly, the disabled, low-income families and many more. FareShare is targeting the most needy families, such as children who usually will be on free school meals but are now going hungry, ensuring no one is forgotten during this crisis.
Food Parcels: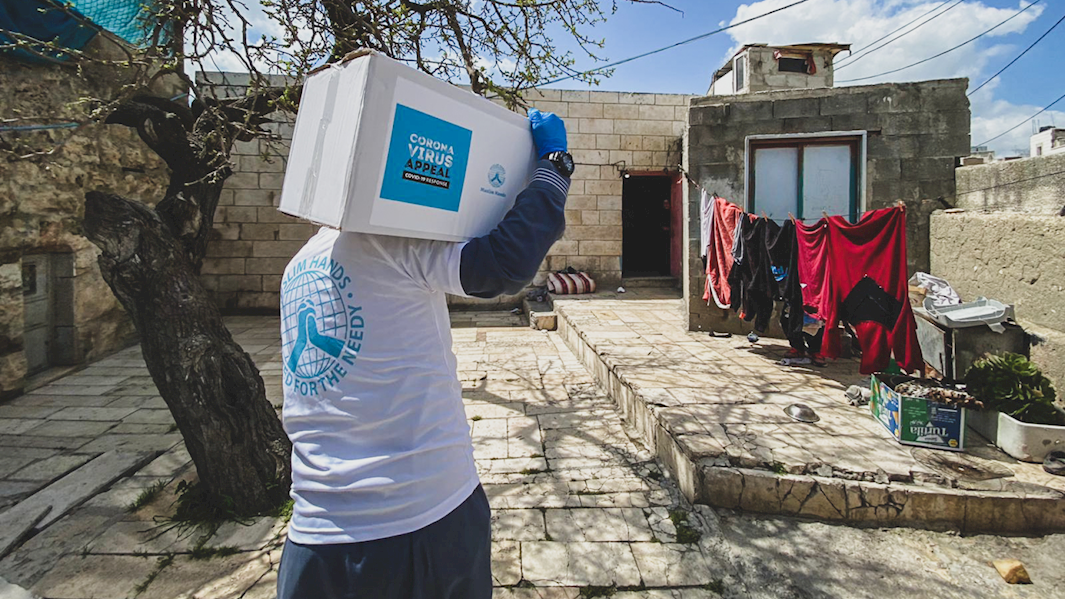 Providing food parcels has been at the forefront of our global response. This includes over 20 locations such as Pakistan, Bangladesh, Mali, Niger, Mauritania, Lebanon and Palestine. We are also working in emergency locations such as Yemen, Syria, Rohingya and Kashmir. 
The lockdown has caused families to lose their source of income and therefore these food parcels are critical in keeping families alive. A single food parcel will feed a needy family for an entire month!
Medical Packs:
Our teams on the ground have also been distributing medical packs containing PPE (personal protective equipment) which include medical gowns, surgical caps, gloves, face masks and hand sanitiser. They are also providing soap and hand wash to ensure hygiene guidelines are followed and the spread of the pandemic is slowed.
The physical act of being able to wash our hands is a privilege in itself, therefore we aim to provide the needy with the basic essentials they deserve. PPE is extremely important as we sadly hear of many medical professionals passing away due to the lack of protective equipment. Your donations are protecting those who protect us.
Burial Hotline:
There is a lot of confusion regarding how to have an Islamic burial while adhering to health and safety guidelines. Therefore we have set up an burial hotline which will provide Islamic jurisprudence advice regarding burials. This will provide the guidance families need during their time of grief.
We ask you to share the number to your friends and families who need clarification during their difficult time and we pray Allah grants all the deceased the highest rank of Jannah and the status of a martyr. All details can be found here.
We thank you for all your generous donations, the work we do is not possible without your generosity and support. We also pray that this pandemic quickly leaves us and we are once again reunited with our loved ones. 
---
Facebook

Twitter

Email This