15 September 2020
Our Yemen Bread Factory has launched!

Note: This article was updated in March 2022 to reflect our latest projects.
Bread is a staple part of diets around the world over and Yemen is no exception. However, the ongoing war and the lack of fuel and flour, alongside the destruction of infrastructure, has made it almost impossible for bakeries in Yemen to remain open. We needed a sustainable and effective way to help those who have suffered for years due to the conflict. 
In Ramadan 2020, we launched our Yemen Bread Factory Appeal to tackle hunger and malnutrition in this blessed land. And in September 2020, with your support and du'as, we opened our bread factory in Aden, Yemen!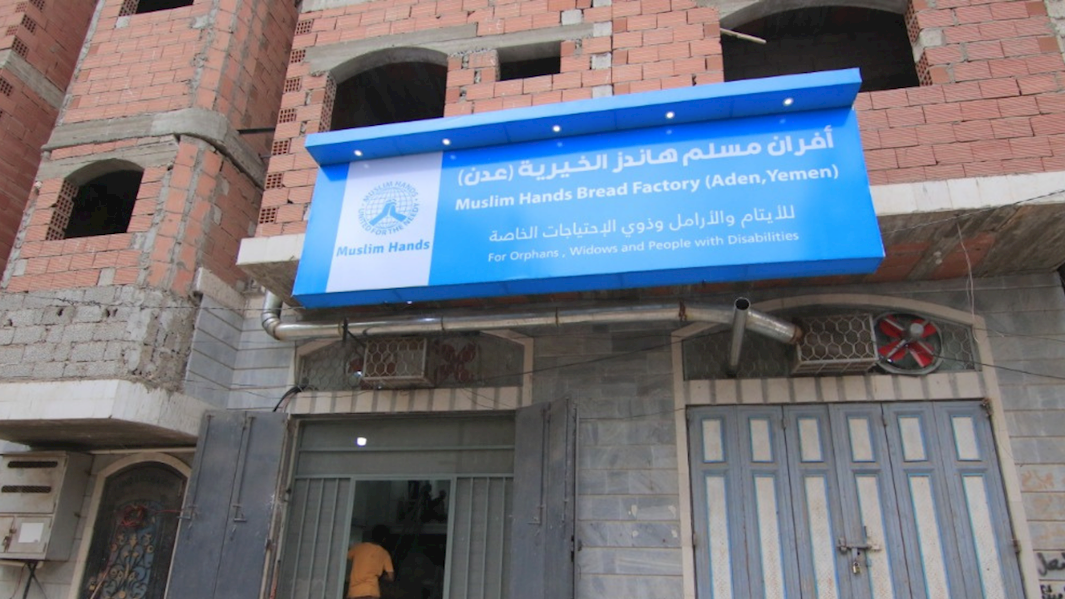 Opening the first bakery
The Prophet (saw) said, 'The person who strives on behalf of the widows and poor is like those who strive in the way of Allah and like those who fast in the day and pray at night'. [Bukhari]
Our office on the ground spend months doing a needs assessment in south Aden to create four specific distribution points which target those most in need: orphans, widows and people with disabilities. After this, they spent months trying to make the bread factory a reality, working through the obstacles of limited resources and delayed deliveries. With the mercy of Allah (swt) and your du'as, we were able to establish this lifesaving project in a war zone.
As you can see in the gallery below, what was once an empty building filled with dust and equipment arriving, is now a fully-functional bread factory serving the needs of the community, alhamdulillah.




From September 2020, 6,000 fresh loaves of bread were being baked each morning and then transported to different distribution points between 4-8 pm, with each person receiving two loaves of bread.
In a war-torn country where food prices have skyrocketed, this daily food has been a lifeline to the families of Aden.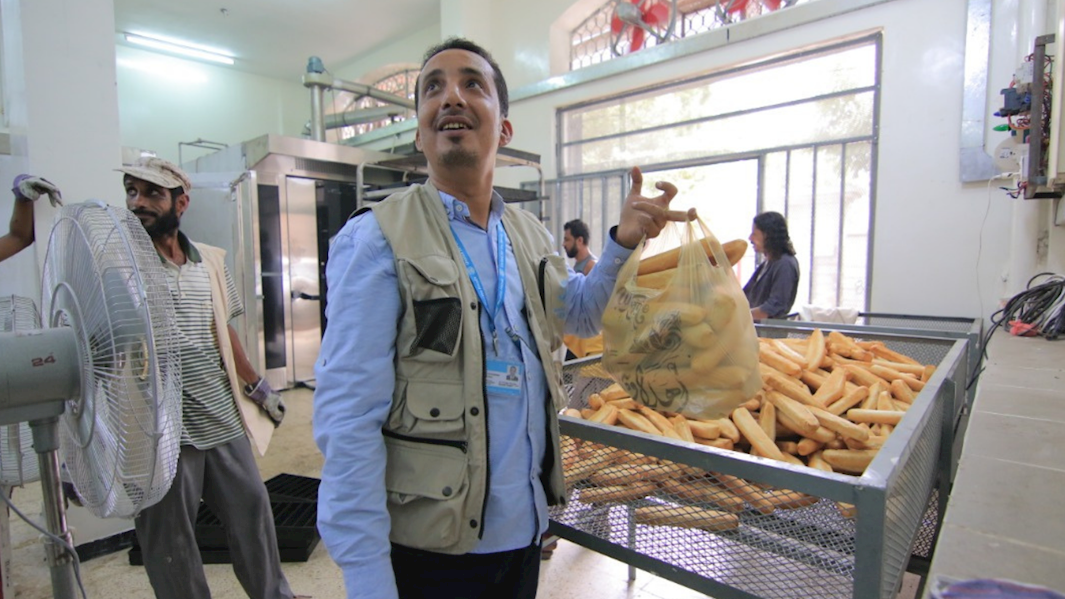 Baking more bread, feeding more families
SubhanAllah, this was just the beginning of the journey. As your donations continued to pour in, we increased our capacity to produce 11,000 loaves of bread every single day in south Aden.
Moreover, we now have FIVE bread factories in Yemen - in south Aden, north Aden, north Ma'rib, south Ma'rib and Seiyun. 
Right now, your donations are producing 50,000 loaves of bread across Yemen every single day. This feeds 25,000 people who have nowhere else to turn. None of this would have been possible without your support and we are grateful that we could be a part of this journey.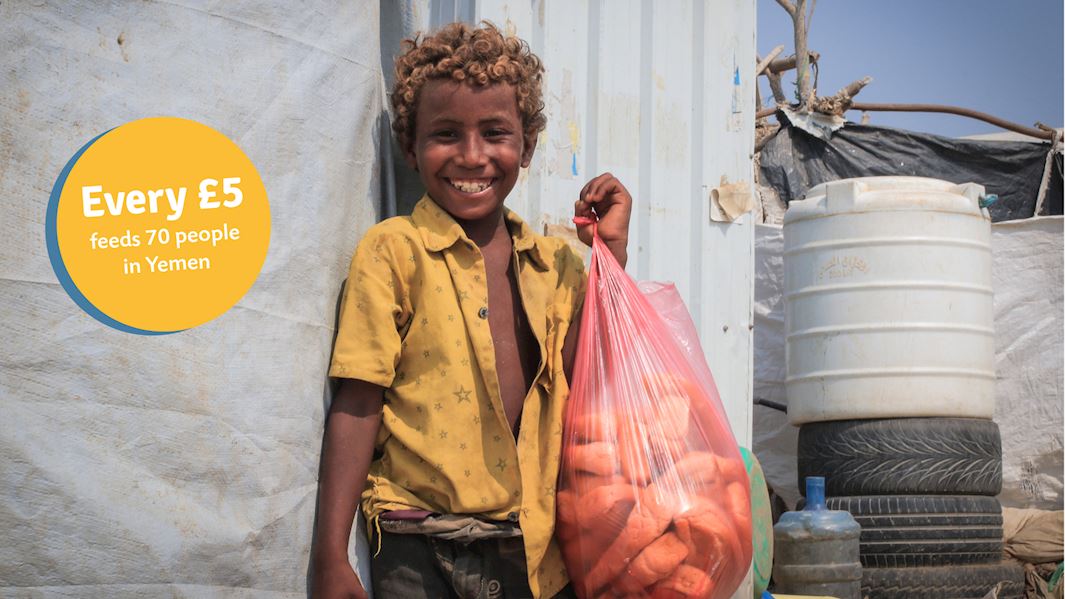 Here's how you are making a difference in each city:
North and South Aden
The Aden Governorate is located in the south of Yemen. In the city of Aden alone, there are 790,000 people in need today. The two bread factories we have opened are a lifeline.
Initially, our bakery in south Aden provided 6,000 loaves of daily bread. But our team reported that, after opening, more and more families were standing outside the factory, hoping to receive a spare loaf. We asked you for more funds to increase the capacity to 11,000 daily loaves - and we opened a second factory in north Aden to produce a further 9,000 loaves. (We hope to increase it to 10,000 soon, in sha Allah).
You are feeding the most vulnerable people in Aden - orphans, widows and people with disabilities. Our team are even delivering bread to a centre for children with disabilities. One loaf at a time, you are helping us tackle the famine in Aden.
North and South Ma'rib
Ma'rib's population has increased by five times during the conflict. In 2015, the Ma'rib Governorate had 300,000 residents; today, there are 1.5 million people living there.
Displaced families have settled in the rural areas of the Governorate as well as in the city itself, fleeing from conflict in other parts of Yemen. Some are living in makeshift shelters; some have sought refuge within Ma'rib's communities.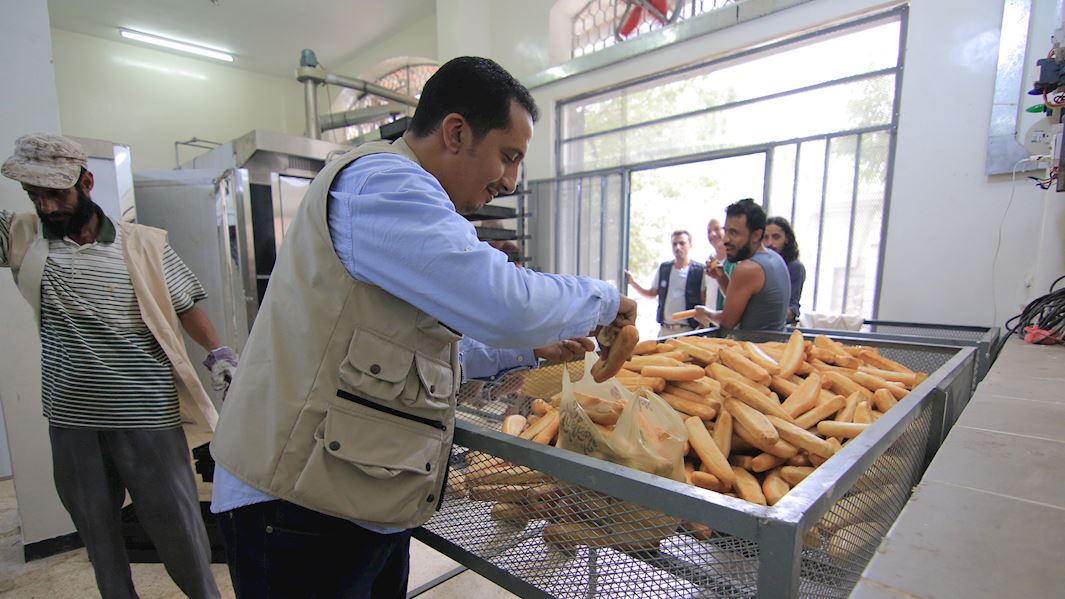 Initially, we opened a bread factory in north Ma'rib, but our teams planned to open a second bakery to meet the massive demand. Alhamdulillah, a generous donor came forward and donated this bakery, as well as six months of running costs. (May Allah reward her!) The second bakery opened in March 2022 and we pray for its success, amin.
Together, these two bread factories are giving vital relief for people who left everything behind to survive. We are prioritising orphans, widows and people with disabilities.
Seiyun
Our Seiyun bread factory opened in December 2021, alhamdulillah! Right now, it is giving out 4,000 loaves of bread per day, but we hope to increase it to 8,000 loaves soon, in sha Allah.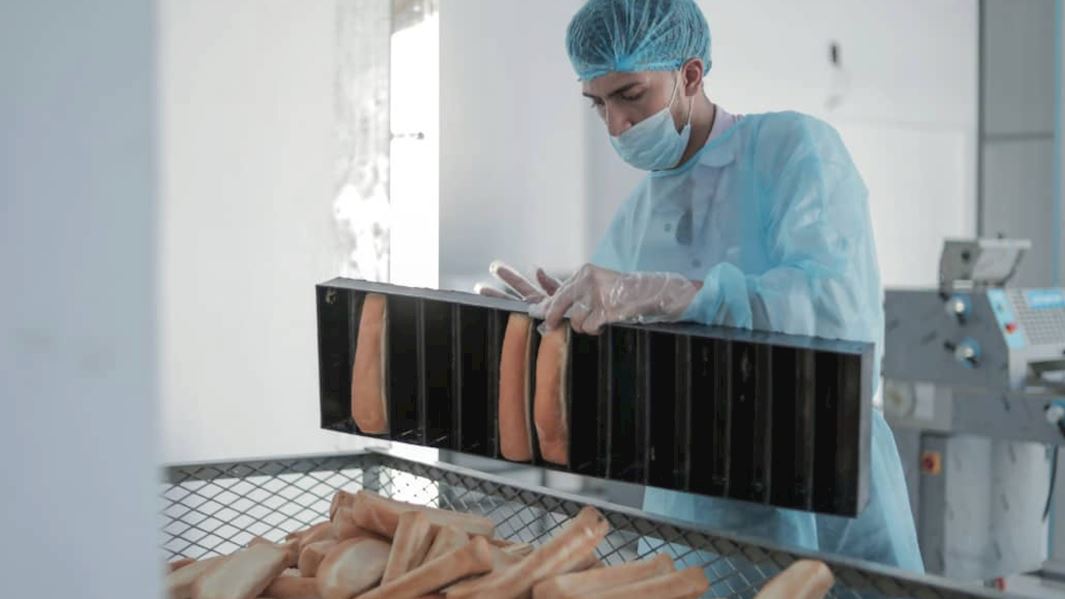 This factory hasn't been running for long, so we ask you to keep it in your du'as. May Allah (swt) put barakah in the Seiyun bakery and help it to be as beneficial as the other bakeries, amin!
Before you go
We want to thank you so much for setting up FIVE bread factories in Yemen in just a year and a half. SubhanAllah, your donations aren't feeding any ordinary people, these are the blessed people of Yemen.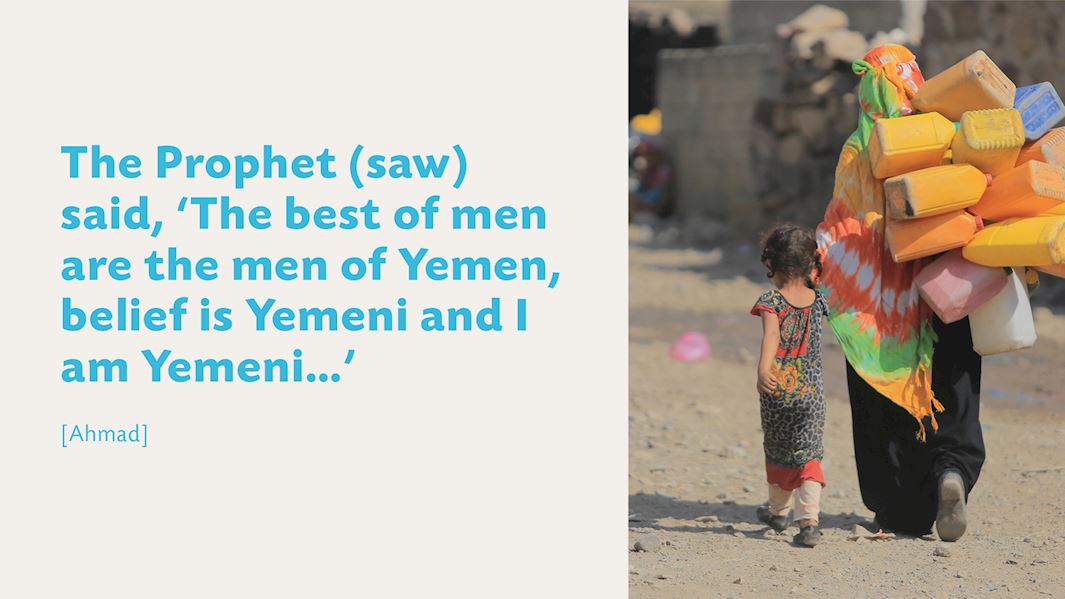 It's an honour for Muslim Hands to be involved in such a unique project within this blessed land, and we invite you with the beautiful opportunity to feed hundreds of people every day. Imagine that. Imagine 140 people stood in front of you and being able to feed them all for just £10. We buy our flour in bulk, hence our price points have been kept low and every pound you donate can feed more and more people.
You can set up a regular monthly payment of any amount or you could give a one-off donation. You can also set up your own fundraiser to support our Yemen bread factory or share our social media posts with your friends and family. Everyone has a role to play in tackling the famine in Yemen and no action is too small.
'The example of the believers in their affection, mercy, and compassion for each other is that of a body. When one limb aches, the whole body reacts with sleeplessness and fever'. [Bukhari]
Donate now to show your affection, mercy and compassion to the people of Yemen.
---
Facebook

Twitter

Email This