08 December 2020
The Open Kitchen: Our Two Year Anniversary Celebration!

Alhamdulillah, today we are delighted to celebrate the two-year anniversary of The Open Kitchen!
We opened our community kitchen in Hounslow back on the 8th of December 2018. Ma sha' Allah, since then and with your support, The Open Kitchen has been open every single day for the last two years, serving over 100,000 meals so far!
2020 has been a difficult and stressful year, and we've all had many obstacles to hurdle. But despite these worries, you continued to support The Open Kitchen, ensuring our vulnerable neighbours didn't go hungry during the ongoing pandemic. On behalf of everyone whom The Open Kitchen has served, we'd like to say a huge THANK YOU! We pray you see the rewards of your efforts in this life and the next, ameen.
It's been a year of rare good news, but today, we'd like to share with you a few of the amazing things you've helped The Open Kitchen achieve:
Before COVID-19
Even before the ongoing pandemic, 1 in 5 people were struggling to put food on the table, despite Britain being one of the wealthiest countries in the world. Every day, your donations provided around 100 hot, nutritious meals from The Open Kitchen - but your support meant so much more than that. You offered people a welcoming space where they could lay down their worries and feel the warmth of community during a difficult time in their lives.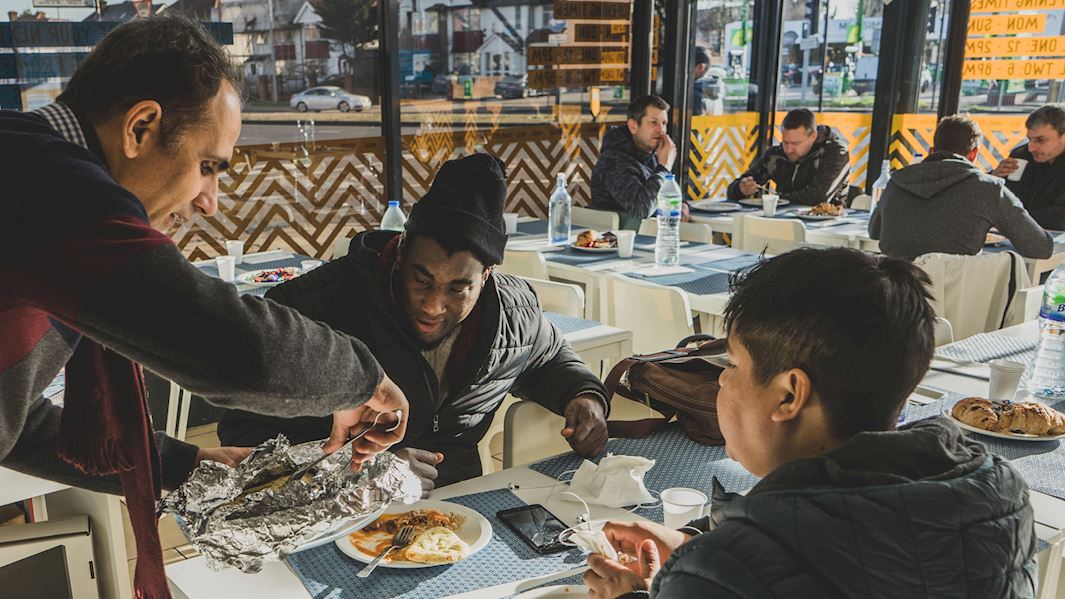 The Open Kitchen is free and open to all. People from all walks of life have come through the door, helped themselves to a delicious plate of food, and sat down to enjoy their meal - students, elderly people, ex-offenders, refugees, retired army officers, single parents, rough sleepers and many more. The atmosphere is bright and friendly - the room doesn't seem like a soup kitchen at all - and no one ever needs to explain why they need help.
One of our beneficiaries, Dennis, says that the warm and friendly atmosphere was one of the things that helped him most at The Open Kitchen: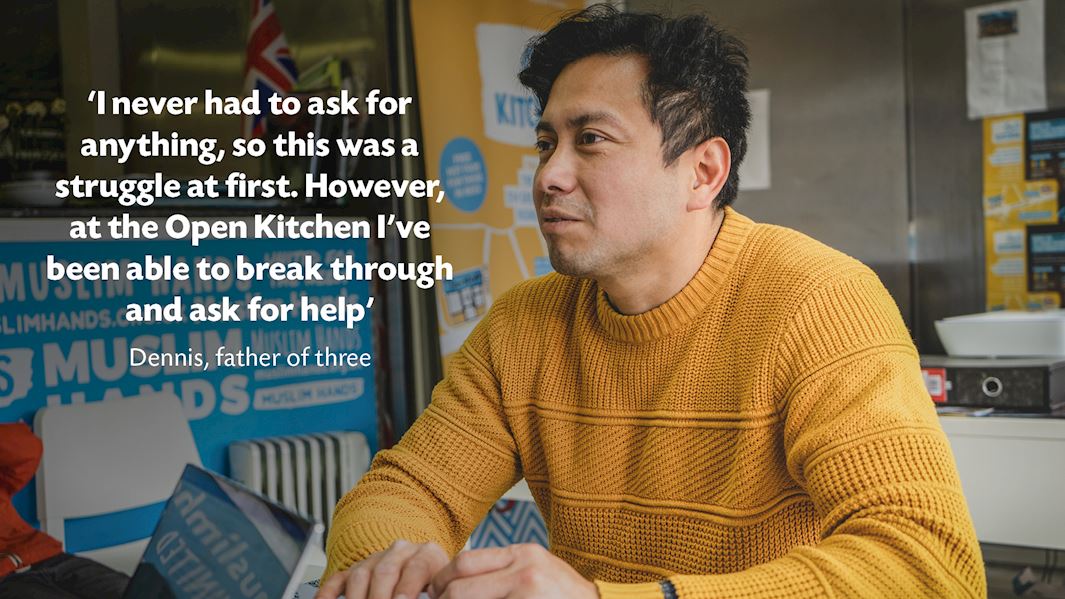 At first, Dennis was reluctant to ask for help because he feared he might be turned away, though he was desperately struggling. After his 8-year old daughter became sick, Dennis resigned from his job to take care of her. His family then lost their home due to a fire caused by a gas leak. He had no job, no savings and no home. 'All I had was my car and £60 in my wallet', he told us.
The Open Kitchen was exactly what he needed to get back on his feet. Dennis believes more families should be using the community kitchen, and he advises people, 'Don't be shy - ask for help when it's needed'.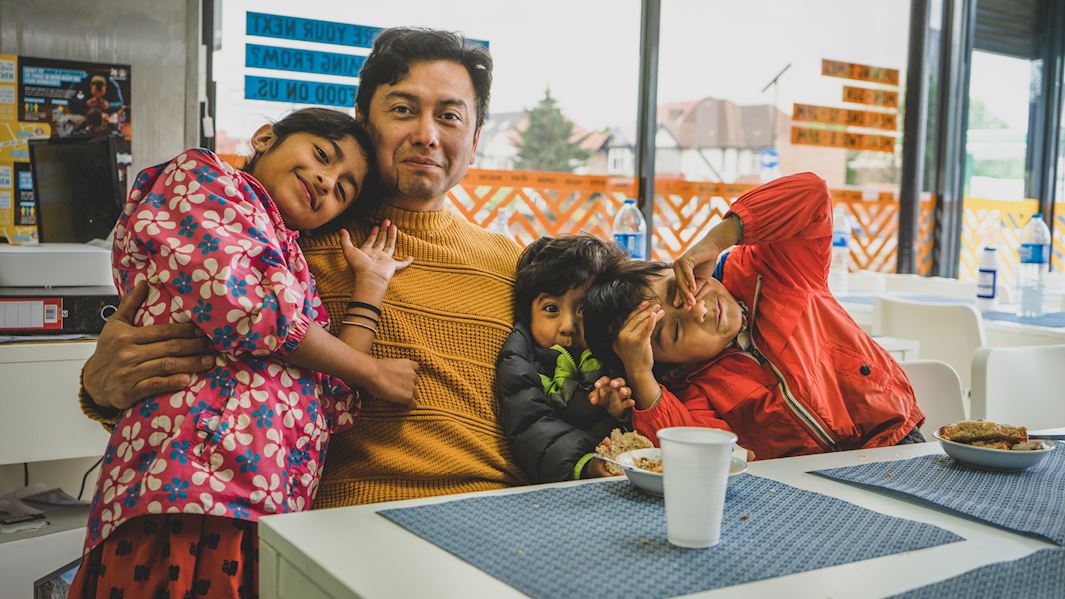 It is only through your support that we were able to make a difference to Dennis. Any one of us could find ourselves in his position, but we shouldn't have to struggle through a crisis alone. Your donations meant that Dennis' three children could eat nutritious food every day, giving Dennis and his wife one less thing to worry about while they got back on their feet.
Thanks to you, for the last two years, we've provided those struggling with food poverty with a comfortable, community-centred space, available to them 365 days a year.
During COVID-19
Since March 2020, the spread of coronavirus has impacted all of us, but especially the most vulnerable. Food poverty has hit new heights, after thousands of people lost their jobs or significant income. 15% of families with children have struggled to afford food since March 2020, and nearly 1 million children in England were registered for free school meals for the first time this year.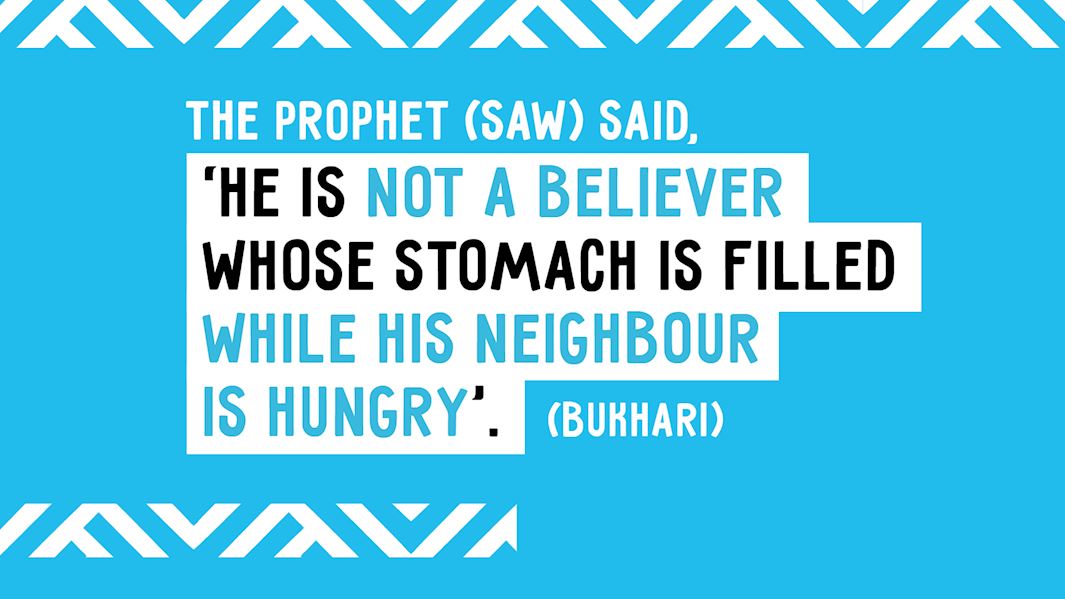 Right from March 2020, we knew The Open Kitchen's role was even more vital. For health and safety reasons, we can no longer serve hot meals in the kitchen, but we've been reaching out to more people than ever. With the support of our dedicated volunteers, we established a takeaway service, and in April 2020, the number of meals we were preparing more than doubled.
Many food banks and charitable organisations were closed down, and The Open Kitchen was the only place open in West London. We received referrals from the job centre, schools, churches, refugee organisations, the local police and many more organisation.
 
During the pandemic, we also delivered food parcels and packages daily to people who were shielding, such as the elderly and disabled. Again, we couldn't have done this without the support of our dedicated volunteers.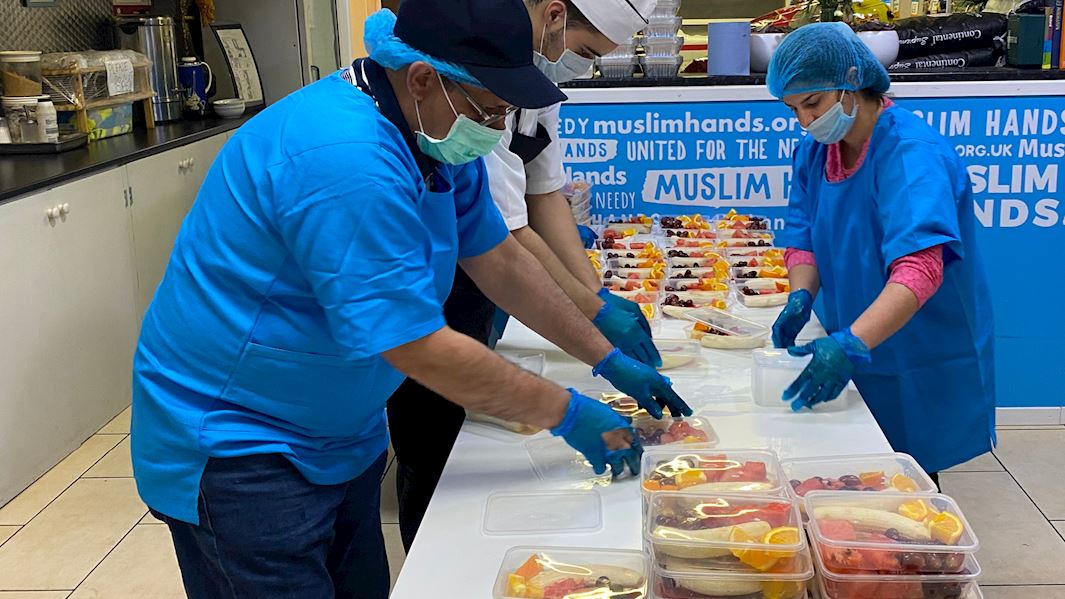 One of our volunteers, Sunny Kharbanda, has been working in The Open Kitchen since January. Although he was advised to shield in early April - he has stage four cancer - he continued to serve people from The Open Kitchen, supporting the vulnerable despite his own vulnerability.
'I was devastated that I may not be able to continue making a positive difference to the lives of so many that were in need in these unprecedented times. After consulting with my doctor, it was agreed that I would be allowed to leave my home just to continue my volunteer work. I am immensely proud to have made of positive difference to the lives of so many people, not just personally, but the collective efforts of the strong team of volunteers which has really helped hundreds if not thousands of residents in these tough times', he said.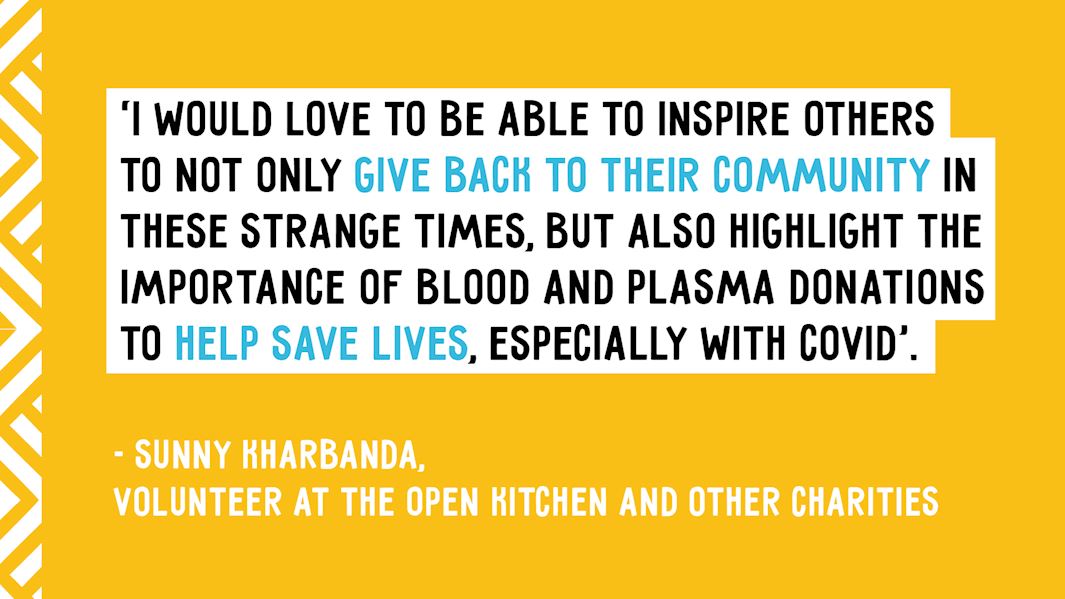 It is thanks to the efforts of our amazing team of volunteers that The Open Kitchen continues to be a pillar of support for the local community during the ongoing coronavirus pandemic.
Winter work
The Messenger of Allah (saw) said, 'Gabriel kept advising me to be good to neighbours until I thought he would make them my heirs'. [Ibn Majah]
Serving food is not the only way The Open Kitchen supports our vulnerable neighbours. We also listen to their concerns and help them in other ways too - for example, by helping people apply for jobs, providing bicycles to homeless people, connecting people with local MPs to give advice on housing, helping with writing CVs, and providing mental health support.
Seema Malhotra, MP for Feltham and Heston, said: 'I have seen first-hand the work of The Open Kitchen since its launch and have been inspired by the work of the charity and volunteers in serving local people. Your vision for the community of a place to meet and a place to share regardless of who you are has changed the lives of many'. He congratulated The Open Kitchen on its two-year anniversary and 'the sense of community it has brought to many who have been otherwise so isolated and in need'.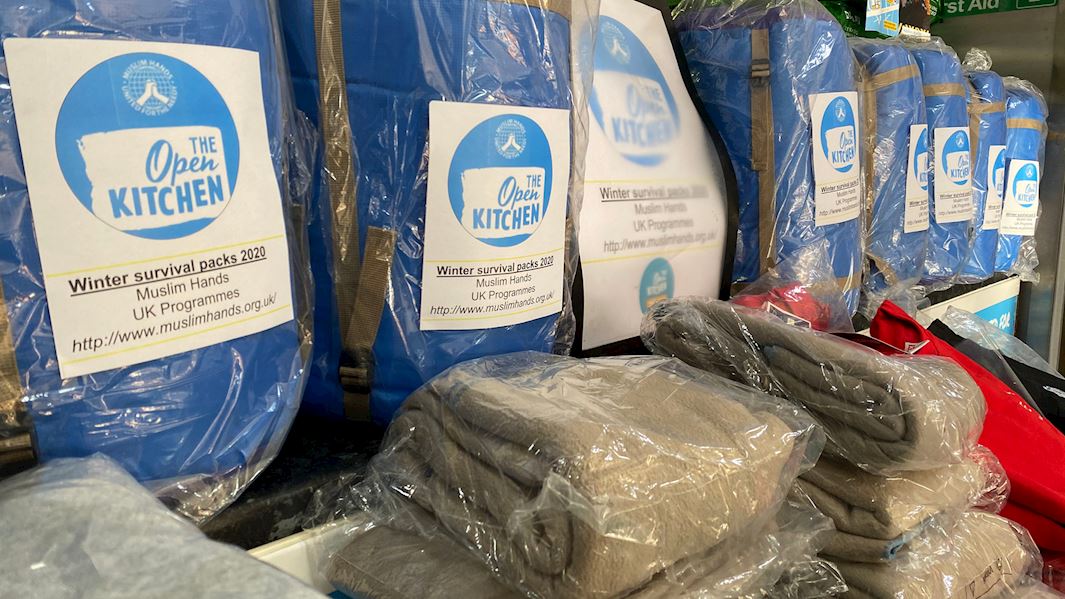 As the temperatures start to drop, The Open Kitchen is also protecting rough sleepers from the cold, as part of our UK-wide winter campaign. From the kitchen, we are distributing essential winter supplies such as gloves and sleeping bags, as well as hygiene items like face masks and soap to prevent the spread of illness.
On a single night in the UK, there are over 4,200 people sleeping rough. With your help, we can protect them from the cold, rain and snow and help them survive the winter.
Future work
Once more, we'd like to thank you for all the ways you've supported The Open Kitchen over the last two years. Whether you shared a social media post, donated a meal, or volunteered a few hours of your time, you were an important part of serving those in need.
In honour of its anniversary, we'll be posting pictures and videos of The Open Kitchen on our social media for the rest of this week, as well as stories from people you're helping, so do follow us on Twitter, Instagram and Facebook for updates!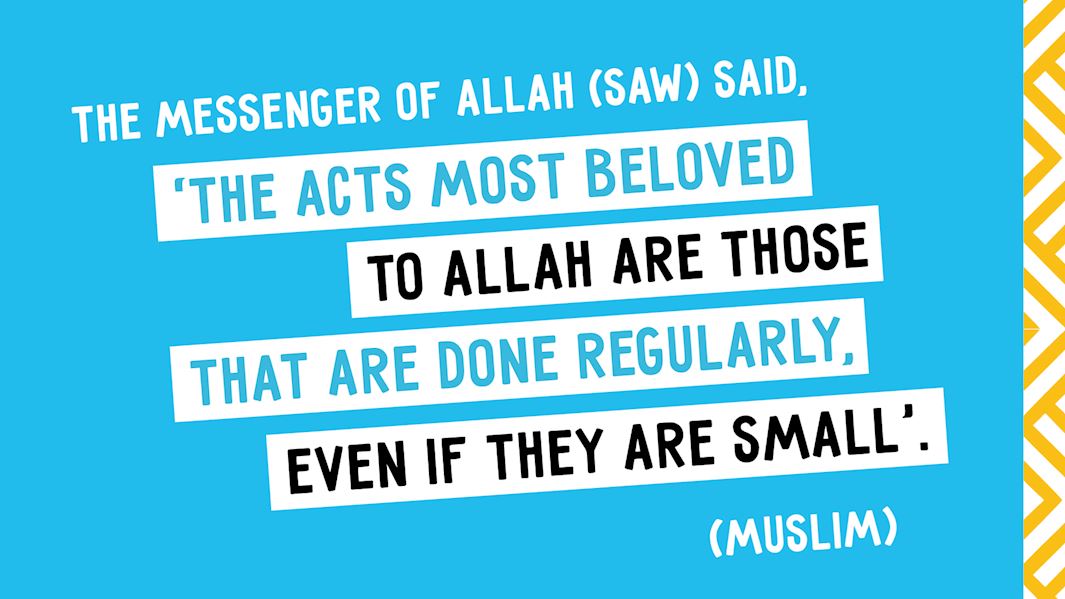 We'd love for you to continue supporting The Open Kitchen! It is especially important that we reach even more vulnerable people during winter, as children are missing out on free school meals during the holidays, and families are struggling to choose between heating their homes and eating.
You can set up a regular donation to the kitchen here.
We pray that Allah (swt) puts barakah in everything you spend for His sake, that He increases your provision, and that He makes your donations a means to strengthen our community and increase the compassion and affection between neighbours, ameen.
---
Facebook

Twitter

Email This