The Open Kitchen
Provide free meals for the vulnerable and needy in the UK
Donate
Here are ways you can help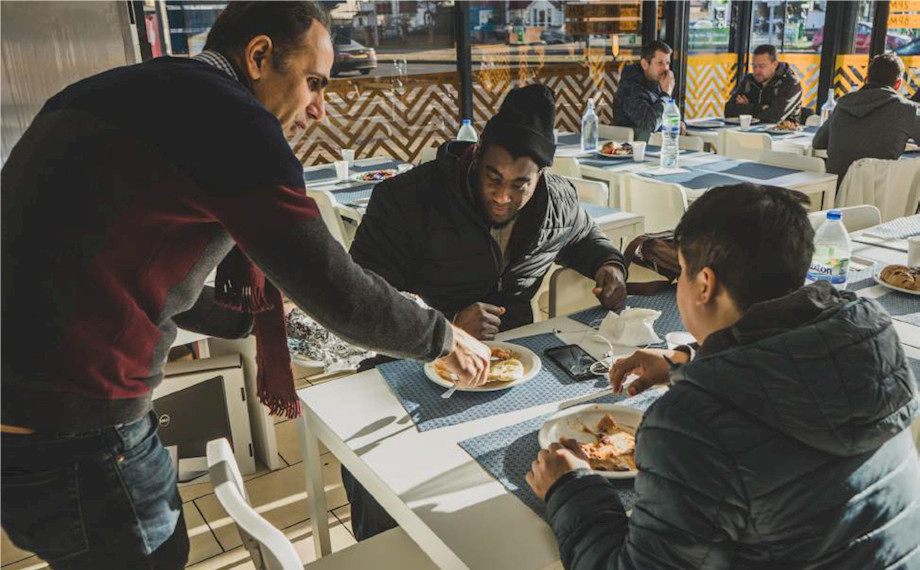 ---
Food poverty within the UK is a growing problem with 1 in 5 people now struggling to put food on the table. Despite London being one of the richest cities in the world, there are thousands that experience food poverty on a daily basis, ranging from homeless people to low-income families.

Due to the severity of this issue, Muslim Hands established community kitchen for the homeless, low-income families and needy children in Hounslow. Serving 100 meals every day, The Open Kitchen also provides a community-centred space where people are welcomed with respect and compassion.
With the ongoing coronavirus pandemic, this kitchen has become more vital than ever. For health and safety purposes, we are now delivering struggling families their food rather than serving it in a public kitchen. We have also increased the number of vulnerable people we are reaching with this essential service.

The Prophet (saw) said, 'He is not a believer whose stomach is filled while his neighbour goes hungry'. [Bukhari]

Give to The Open Kitchen today to ensure our neighbours in the UK don't go hungry.
Dennis' Story
'All I had before was my children, my wife, my car and £60 in my wallet. I needed help and The Open Kitchen gave me that help that I needed with a welcoming smile'.
When Dennis lost his job and his home all within a few weeks, he desperately needed help to feed his family. Discovering The Open Kitchen has ensured his family don't go hungry during this difficult time.
Dennis has been coming to The Open Kitchen for over a month now. He usually comes once a day with his wife and his two-year-old son, Joshua, and they take away some food for the other kids, Scarlett and Israel.
With the support of The Open Kitchen, Dennis' family are recovering from the crisis and rebuilding their lives. 
Read Dennis' Story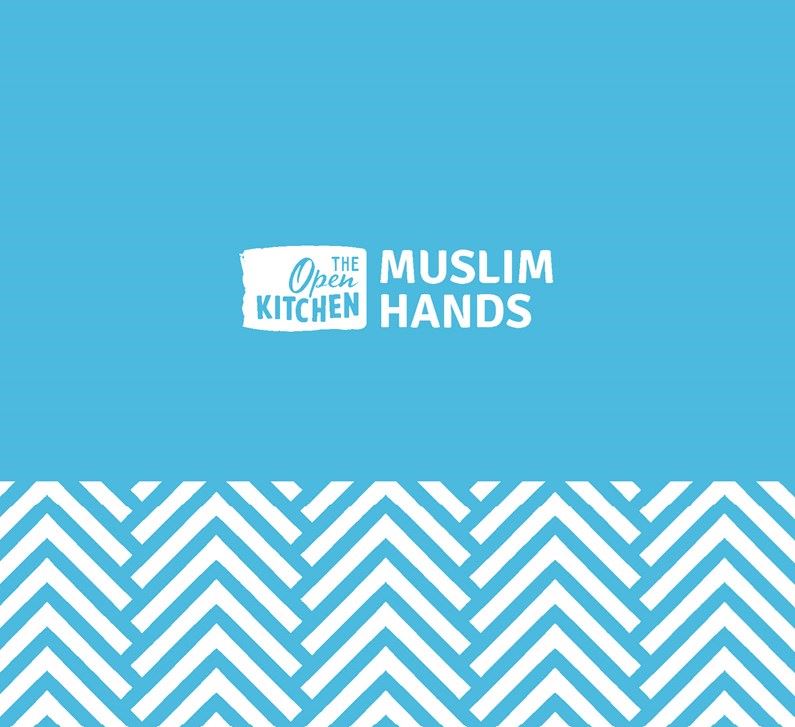 The Ansar Club
'And the first forerunners [in the faith] among the Muhajireen and the Ansar and those who followed them with good conduct—Allah is pleased with them and they are pleased with Him, and He has prepared for them gardens beneath which rivers flow, wherein they will abide forever. That is the great attainment'. [Qur'an, 9:100]
The Ansar (The Helpers) were the people from Medina who supported the Prophet (saw) and the Muhajirun (emigrants) when they migrated from Makkah to Medina. They opened up their homes and their hearts, giving away portions of their annual income, swathes of farm land, and the shirts on their backs and displayed true hospitality to their new guests.
Keep their legacy alive and open your hearts to your community. Help us provide a place for people to expel their hunger in a safe, warm environment. We need 365 people to come forward and donate £30 per month to keep the kitchen open for the needy.
Your contribution will provide the foundation on which this community project will be built on. Any excess funds will go towards expanding our reach and feeding more needy people in the UK, in sha' Allah.
Join The Ansar Club
Help feed the homeless and those in need
Latest
Find out more about our work with the homeless and needy in the UK