The Open
Kitchen
Provide free meals for the vulnerable and needy in the UK
---
Food poverty within the UK is a growing problem with 1 in 5 people now struggling to put food on the table.

Both London and Nottingham are home to some of the most deprived areas in the country, with thousands experiencing food poverty on a daily basis, ranging from homeless people to low-income families.
Due to the severity of this issue, Muslim Hands established the Open Kitchen, a community kitchen for those affected by food poverty in West London. After the overwhelming response we received, we were able to open a second kitchen in Nottingham. Serving around 500 meals daily, The Open Kitchens also provide a warm, community-centred space where people are welcomed with respect and compassion.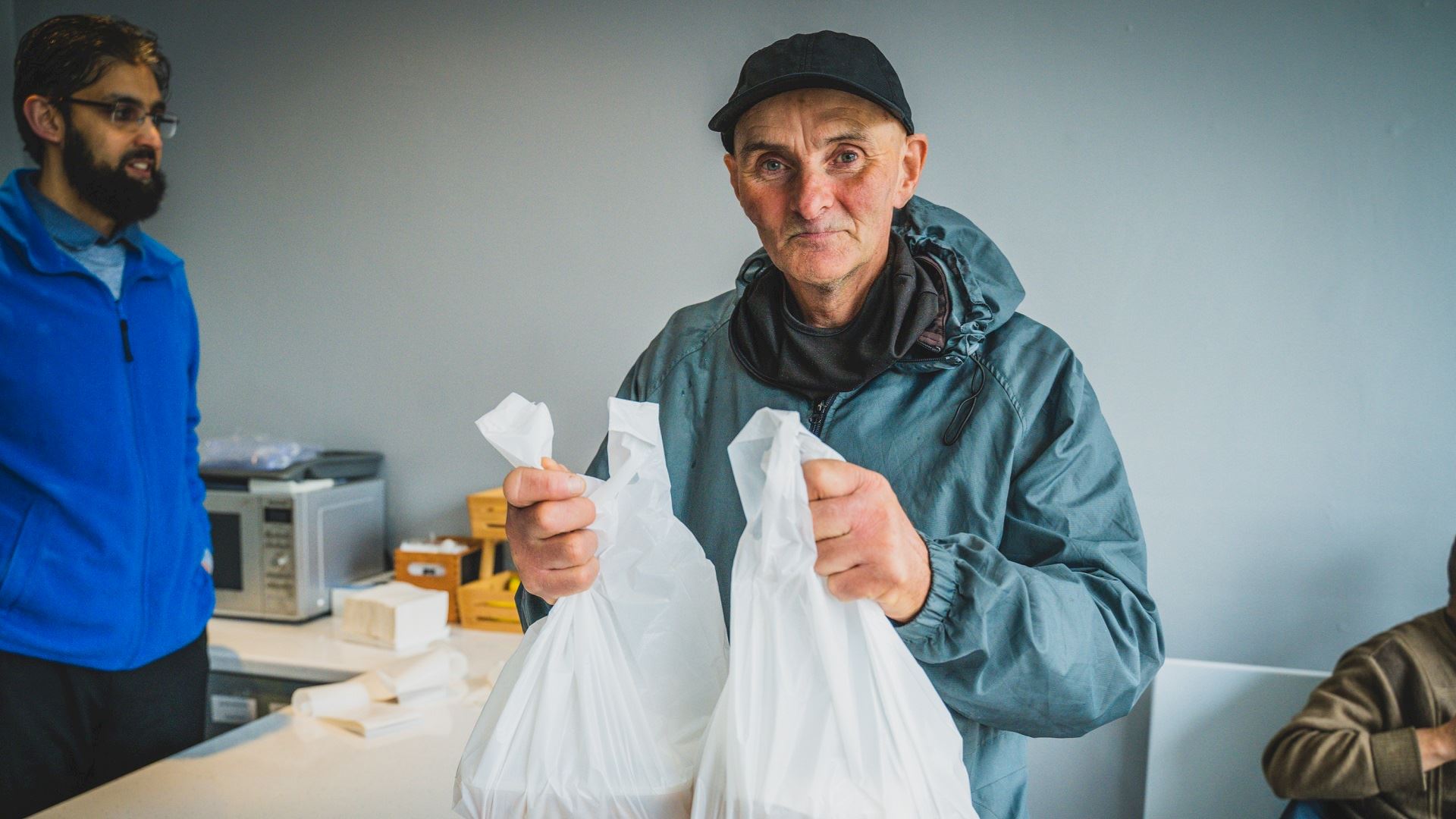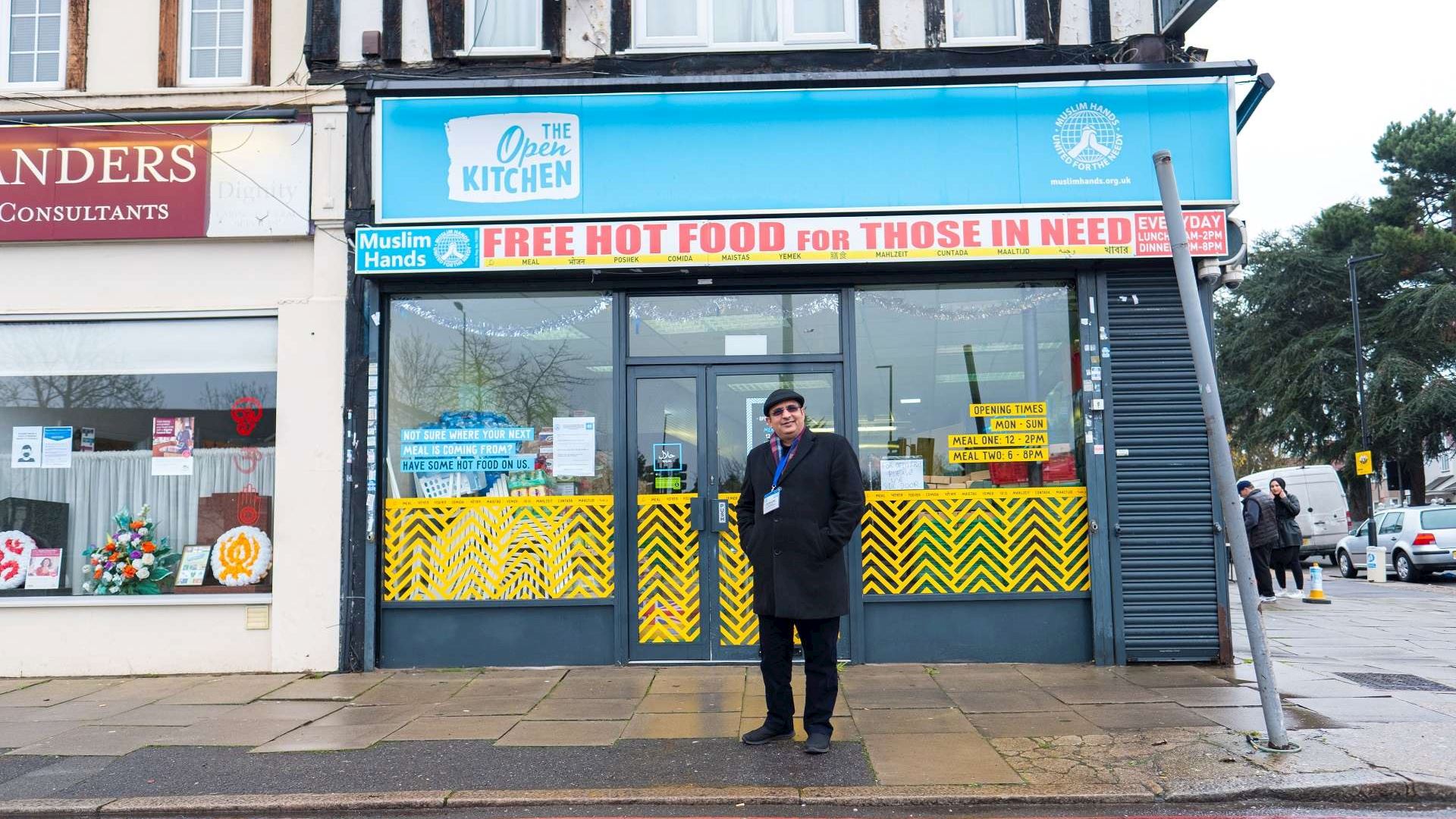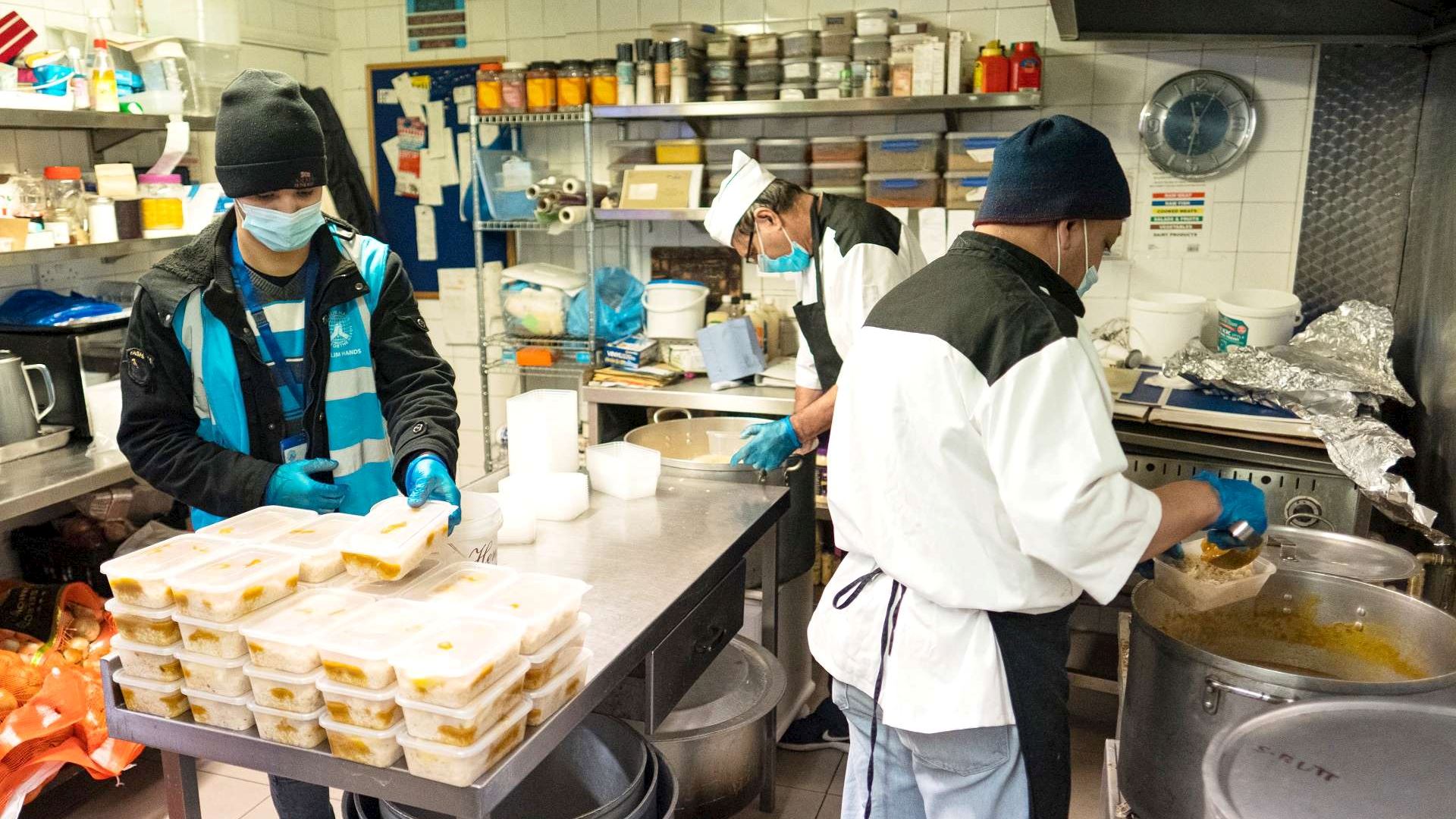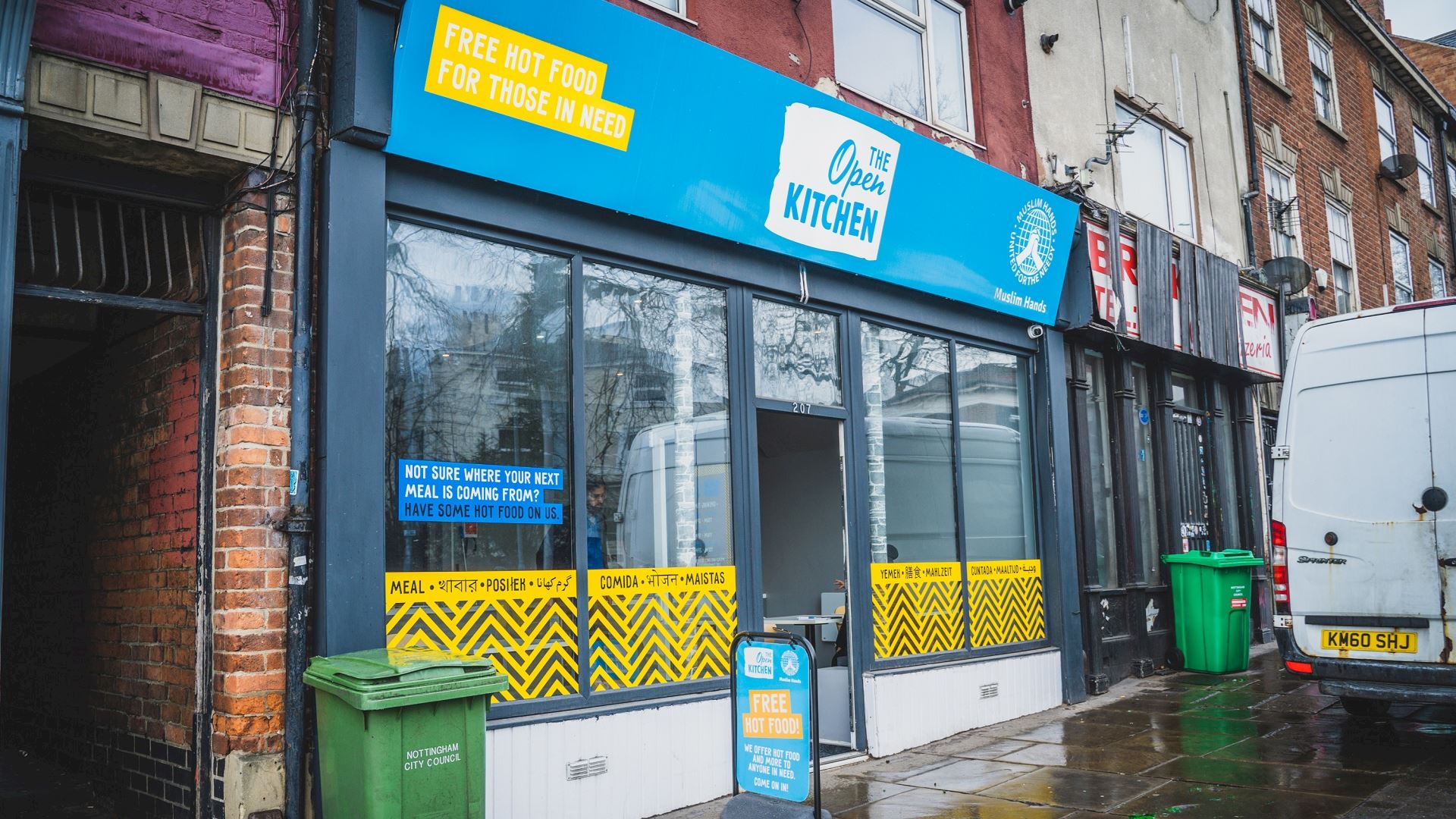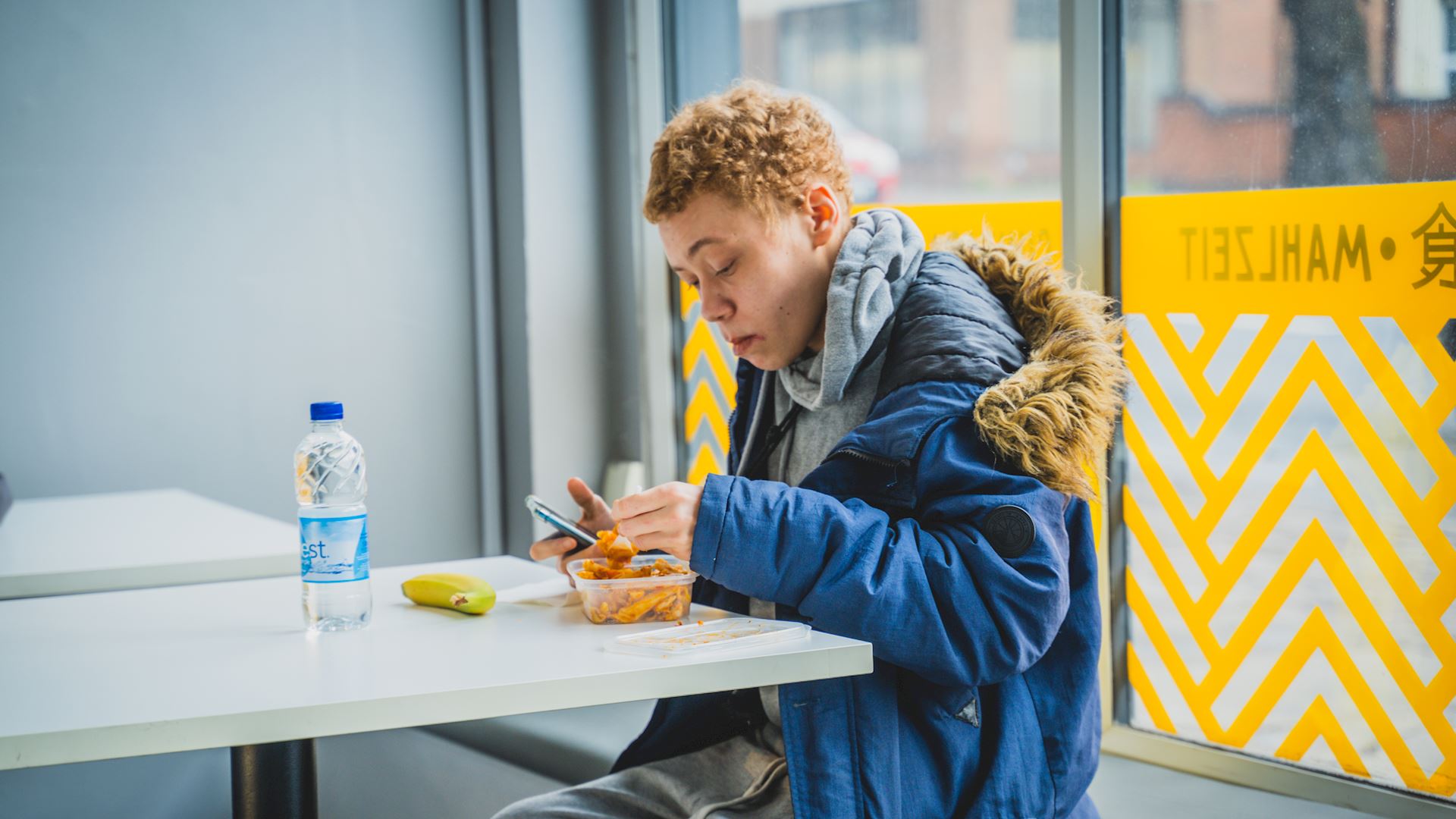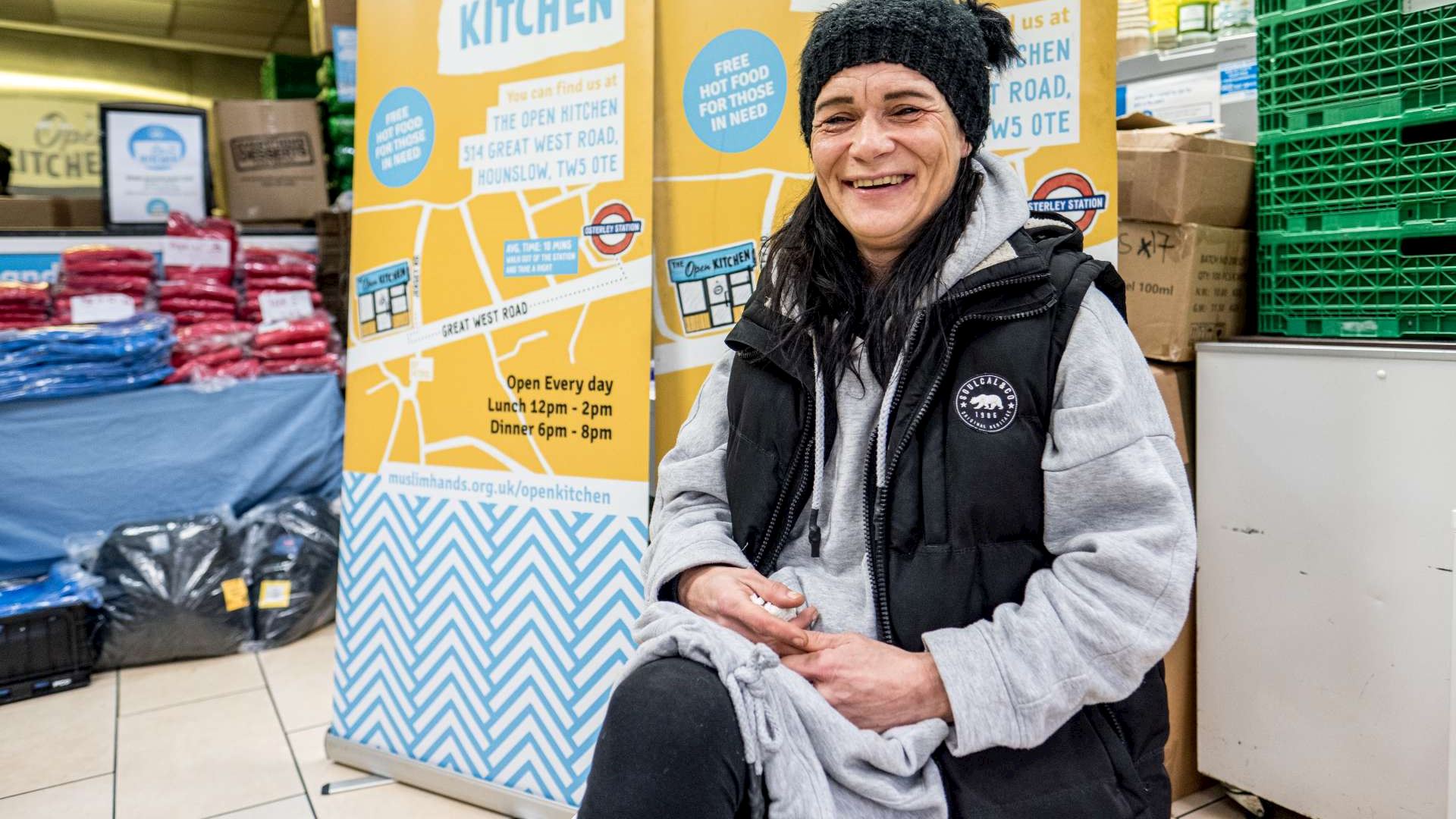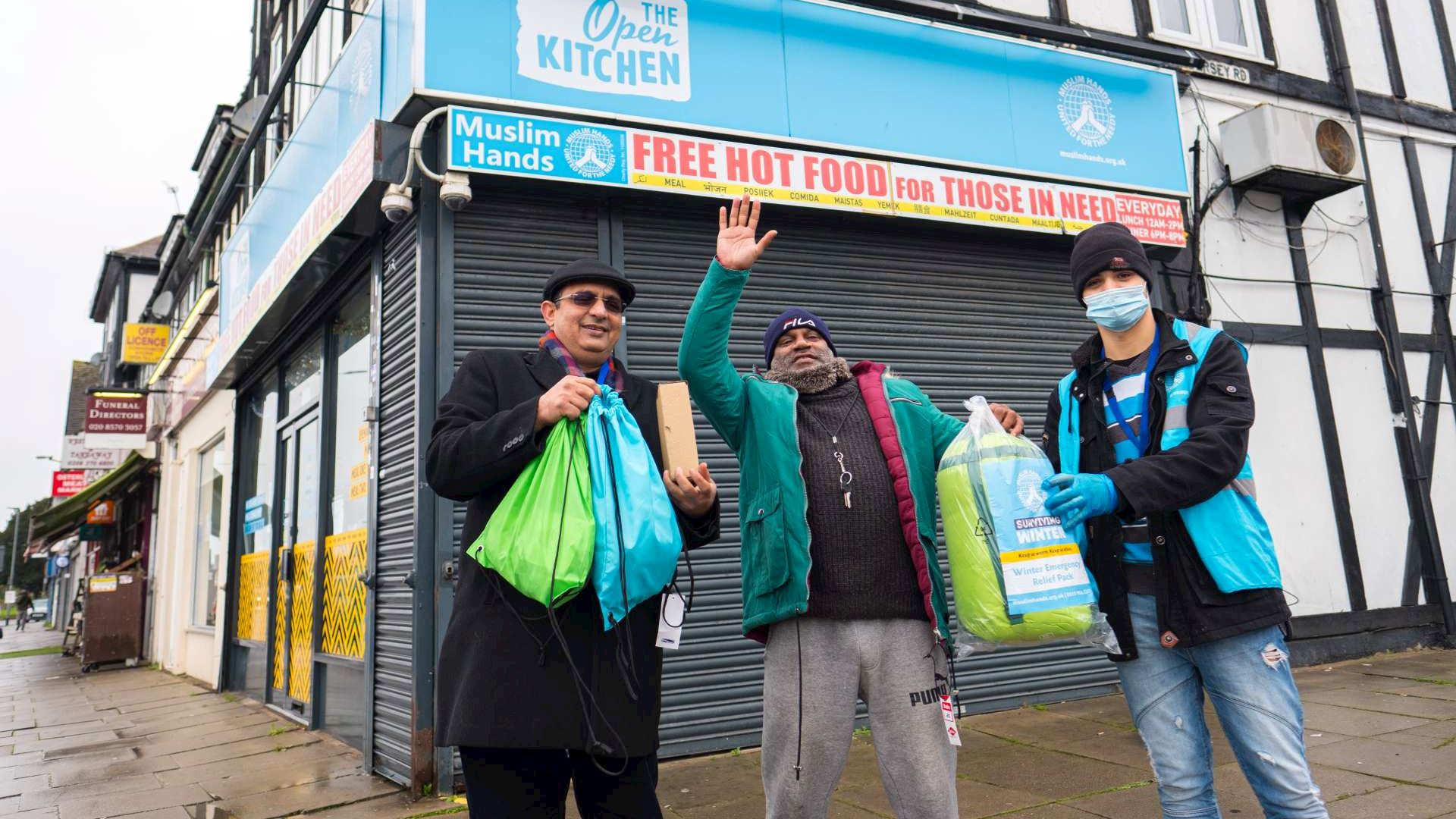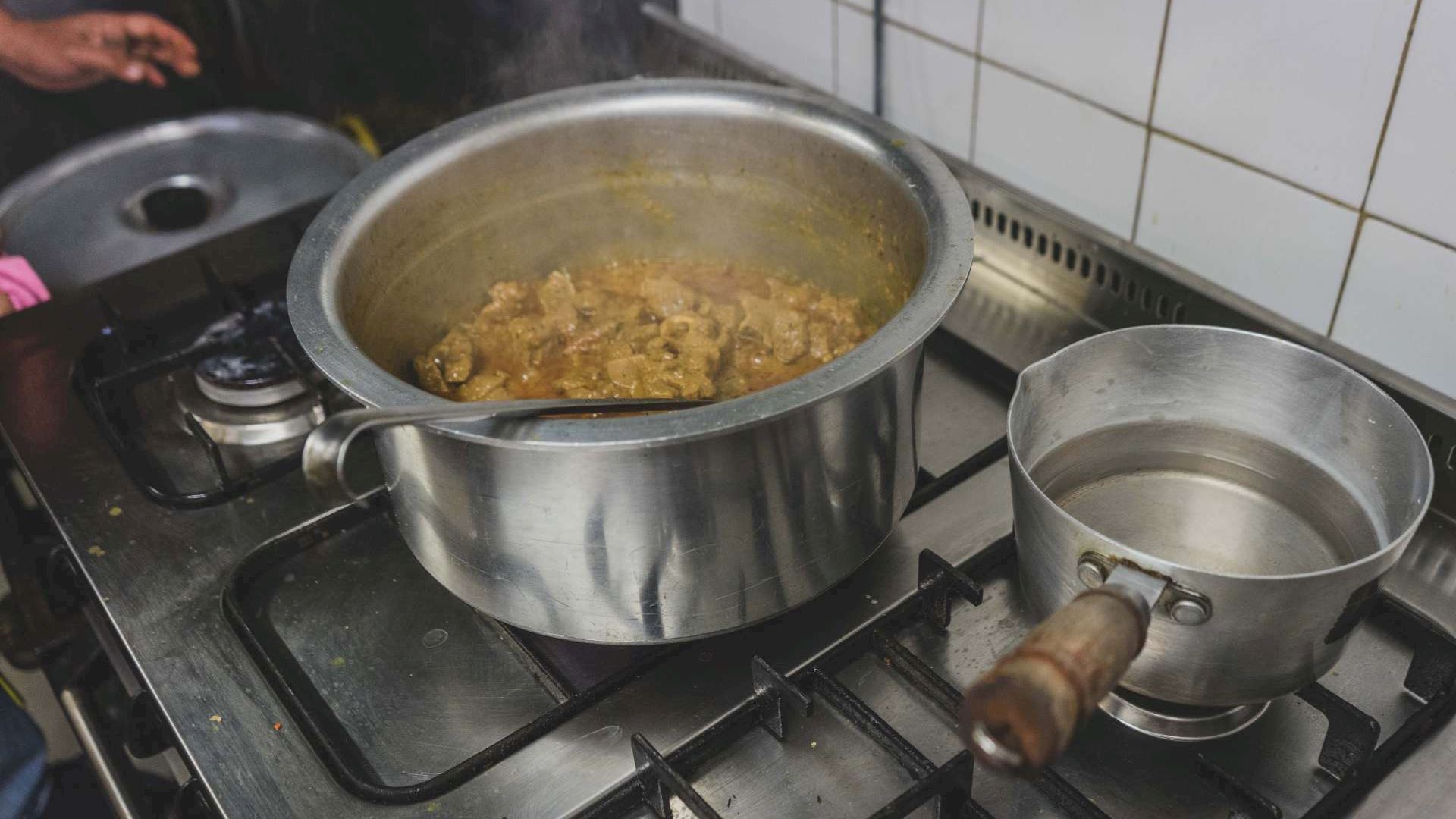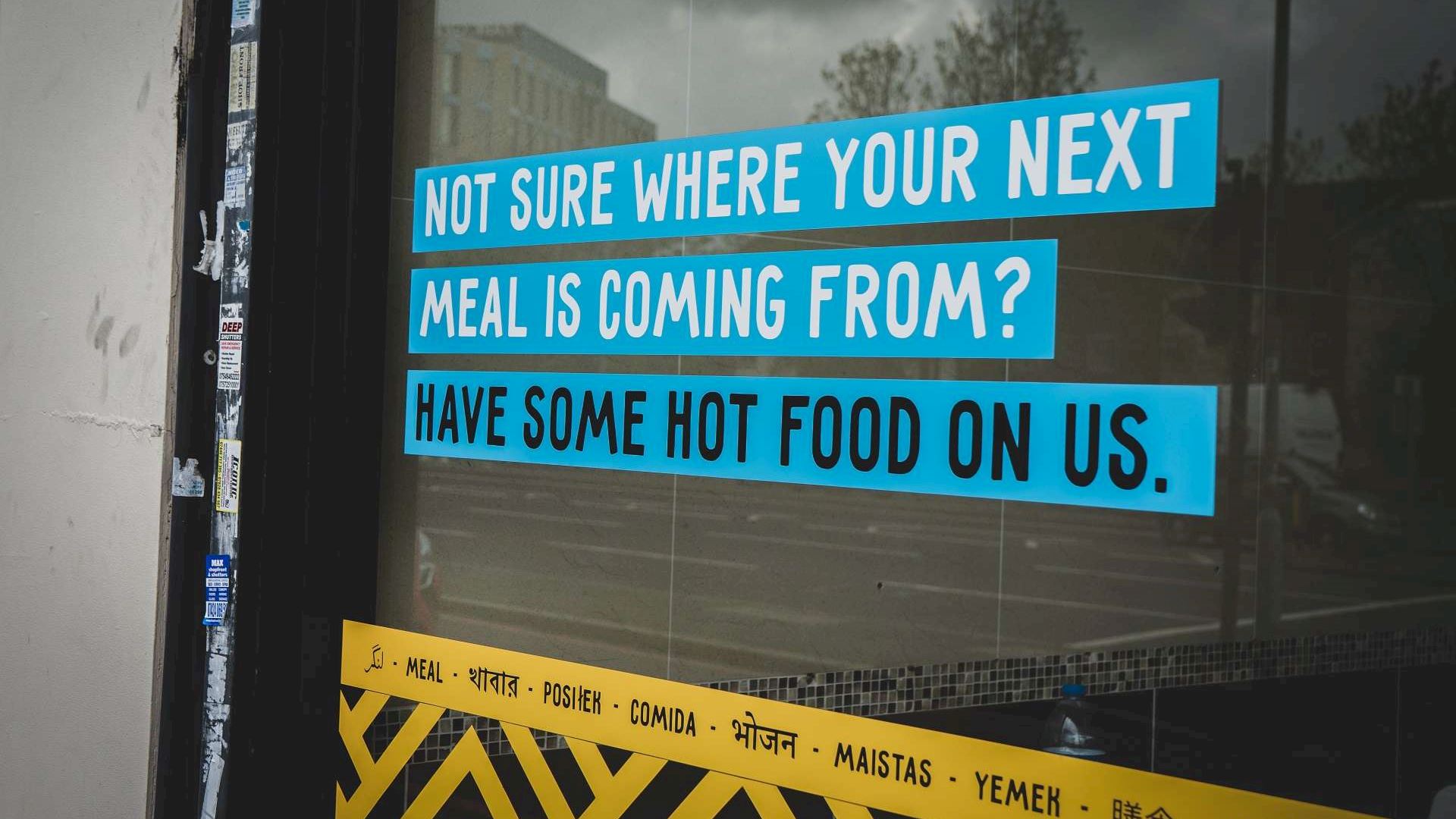 The detrimental impact of the cost-of-living crisis on the economy and people's health and well-being has made the kitchen more important than ever, but how are we responding? We have increased our capacity to meet the growth in demand and we are providing more than 400 free meals a day to those that are struggling with food poverty.
Our neighbours need us. Refugees, homeless people, those who are ill or elderly and low-income families all benefit from the fresh meals the kitchen provides. Give to The Open Kitchen today to ensure our neighbours in the UK don't go hungry.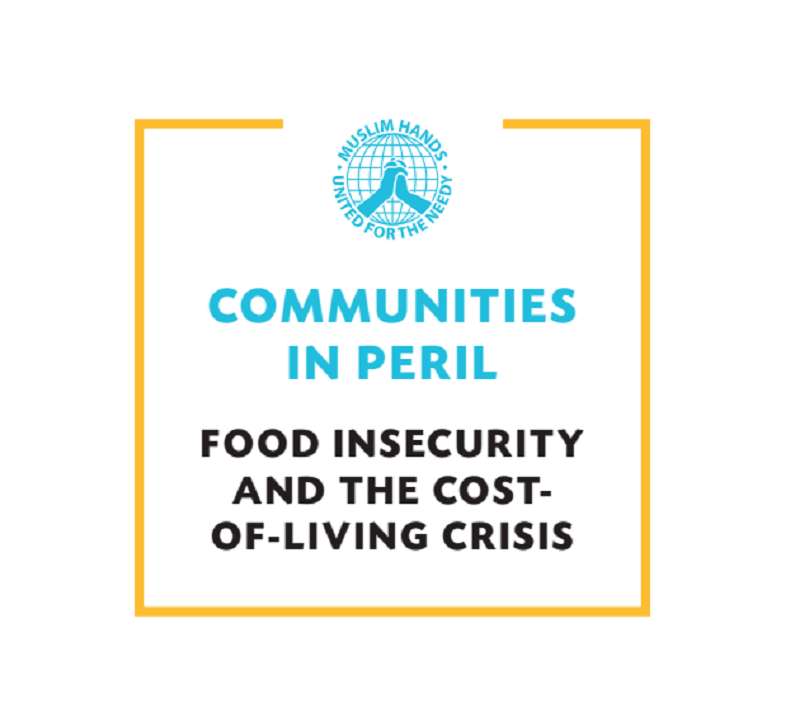 Muslim Hands Cost of Living Crisis Report
The rising cost of living is gravely impacting low-income families. People across the country are in survival mode - they cannot afford to purchase basic necessities, and children are going to school on an empty stomach.
So they can afford to eat, elderly people are making the difficult decision to switch off their central heating to cut down on their energy bills.
Our new report, in collaboration with Fareshare, hightlights the ever increasing cost of living in the UK, and how this is affecting the vulnerable and poverty stricken.
With all of us now feeling the pinch, its vital to look out for our neighbours who could be far worse off.
Read Now
Key Facts
Why do our neighbours in the UK need help?
---
Q. Where can I find an Open Kitchen near me?
A. With your support we are now running two Open Kitchens serving nutritious meals to those in need in the UK.

The Hounslow Open Kitchen is located at 514 Great West Road, TW5 0TE.

The Nottingham Open Kitchen is located at 207 Mansfield Road, NG1 3FS.
Q. What are the opening hours for the Open Kitchen?
A. Our Nottingham branch is open from 11am - 2pm Monday to Sunday and 11am - 1pm every Friday.

Our Hounslow branch is open from 1pm - 2pm Monday to Sunday.
Q. I want to contact the Open Kitchen. Who can I speak to?
A. For queries related to the Open Kitchen in Nottingham, please contact Imran Khan on 07890584506.

For queries related to the Open Kitchen in Hounslow, please contact Ehsan Choudhury on 07801179990.
---
Follow Open Kitchen on Twitter
How You're Helping
Your donations are making a huge difference right here in the UK
Our first kitchen was established in 2018 as a response to growing food insecurity in London.
A team of almost 30 amazing volunteers keeps the Open Kitchen running seven days a week, 365 days a year, in two cities.
The Open Kitchen has collaborated with organisations, local and international, including St Mungo's and Muslim Women's Association.
With your support, at the end of 2021, we set up our second kitchen in Nottingham to tackle to local hunger and poverty.
As well as daily meals, your donations provide toys and clothes for children, baby milk, sanitary products, access to mental health support, and much more.
Thanks to you, the Open Kitchen has so far, served over 215,000 meals to rough sleepers, low-income families, refugees and those with disabilities.

Dennis' Story
'All I had before was my children, my wife, my car and £60 in my wallet. I needed help and The Open Kitchen gave me that help that I needed with a welcoming smile'.
When Dennis lost his job and his home all within a few weeks, he desperately needed help to feed his family. Discovering The Open Kitchen has ensured his family don't go hungry during this difficult time.
Dennis has been coming to The Open Kitchen for over a month now. He usually comes once a day with his wife and his two-year-old son, Joshua, and they take away some food for the other kids, Scarlett and Israel.
With the support of The Open Kitchen, Dennis' family are recovering from the crisis and rebuilding their lives.
Donate Today
Latest
Find out more about our work with the homeless and needy in the UK