18 December 2020
The Young Muslim Writers Awards are Back!

2020 marks a special year for Muslim Hands - because we're celebrating our 10th Young Muslim Writers Awards this December!
Download the new anthology today and read extracts from the works of this years entrants.
What is YMWA and why is it so important?
YMWA is one of Muslim Hands'  flagship UK projects. In 2010, we could no longer ignore the need to set up a writing competition just for Muslim children. Their talents, passion, and dedication demanded it.
We especially wanted to celebrate the talents of children from disadvantaged areas, as well as from minority communities without much literary representation.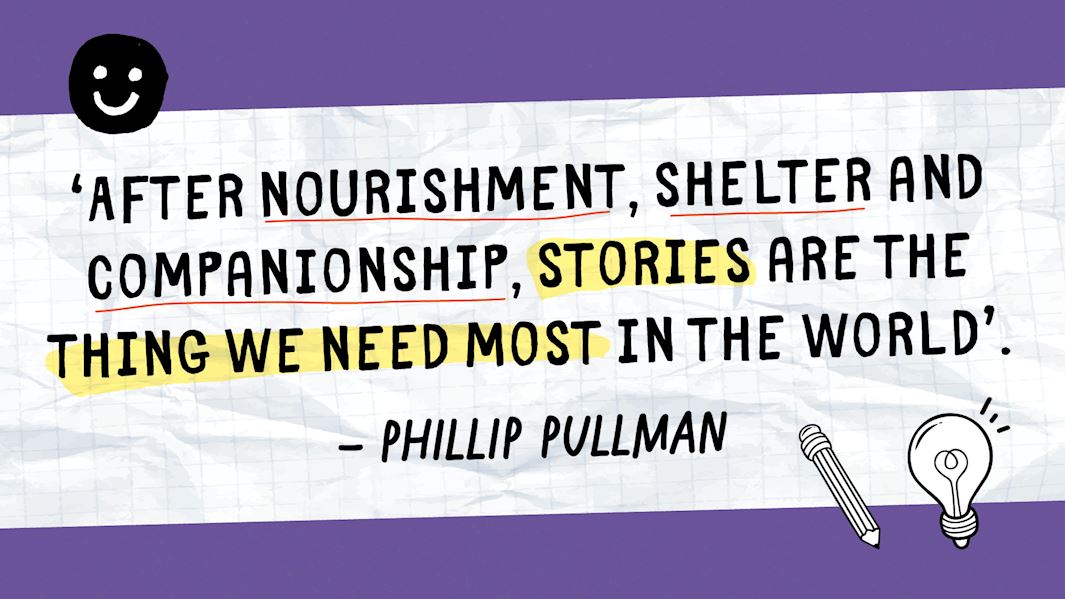 Over the years we have worked with thousands of children. Writers between the ages of 5 and 16 can take part in the competition, submitting their entries to our Poetry, Short Story, Journalism, and Screenplay categories. We give out different awards for each age group.
YMWA aims to promote creative writing and a love and respect for learning and literature in children across the UK.  Every year, we are delighted and inspired by fantastical tales of faraway lands, social commentaries on the world we live in, and poems filled with fun rhymes and clever similes.
Every year, our judges are taken on amazing adventures by our young writers, who only needed to be given an opportunity to show off their marvellous talents.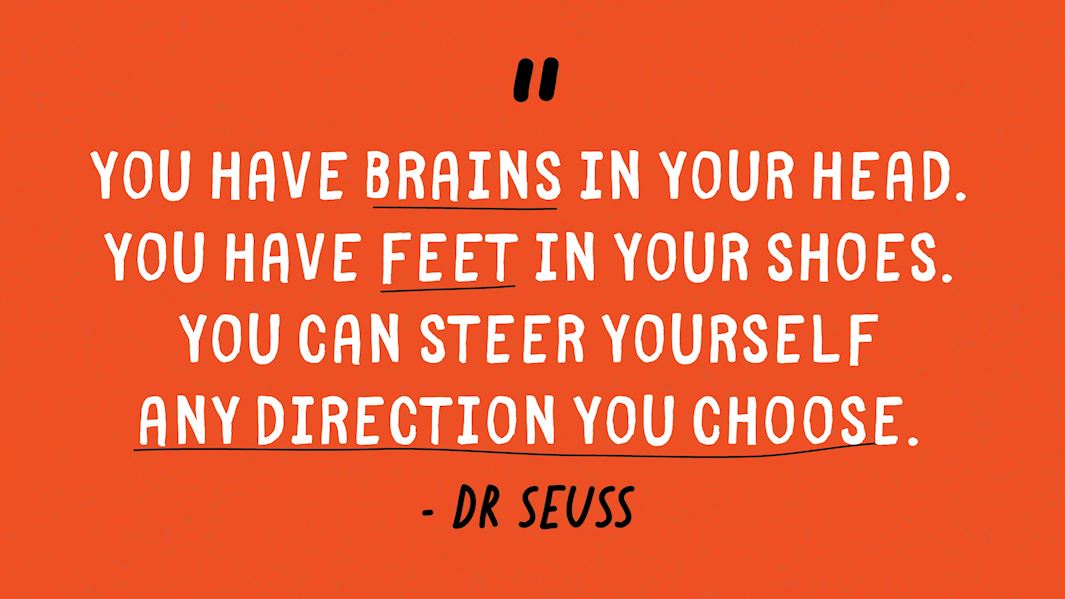 Writing their experiences during lockdown
This December, we're celebrating the 10th anniversary of YMWA. Because of the ongoing pandemic, we took our creative writing workshops online and were able to reach a wider audience across the country.
It was evident that the coronavirus pandemic and subsequent lockdowns were never too far from the minds of this year's young writers. Many submissions focused on the challenges of home-schooling and the loneliness of spending time away from friends, but also more optimistically, the opportunities that this offered. 
Many of the children also wrote passionately about racism, the Black Lives Matter movement, and Islamophobia, as well as refugee crises and humanitarian issues such as the conflict in Yemen. These serious social commentaries illustrated the children's skill in describing their anger, sadness and solidarity, as well as their capacity for hope and strength.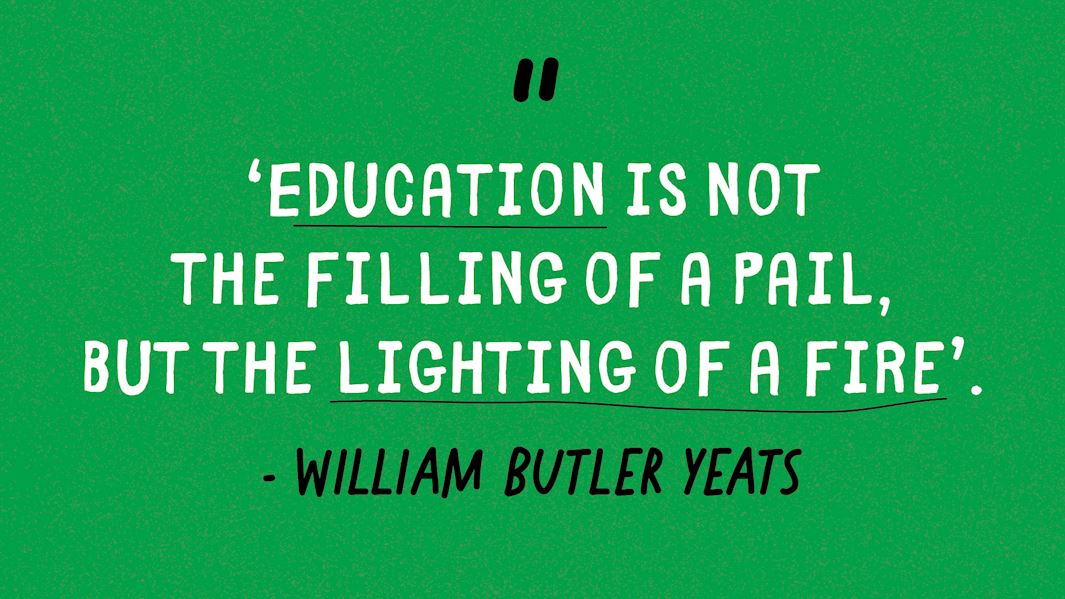 Our young writers also submitted funny and often fantastical tales of adventure, stretching their imaginations to create unique characters and bright worlds, and giving our judges a chance to enjoy their creativity.
Osman Akhtar, a father of a shortlisted writer, said: 'During this difficult and unprecedented time, it really is a strong faith coupled with competitions such as this that have inspired our children and given them hope, especially as learning continues to be impacted. I applaud you for your yearly efforts, more so this year'.
The 2020 Awards!
Our young writers have been shortlisted and anticipation is building for the awards ceremony! We are delighted to present the winners from this year's competition on Saturday 26th December!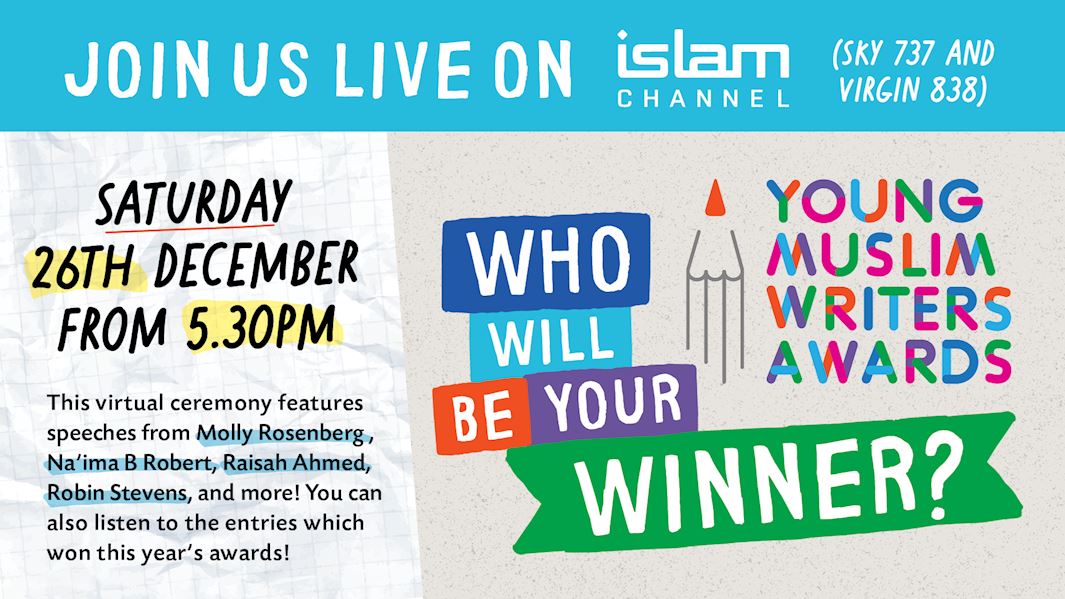 Join us to hear speeches from Molly Rosenberg, the Director of the Royal Society of Literature, as well as Na'ima B Robert, Raisah Ahmed, and many more! The ceremony will culminate in the announcement of the 2020 Writer of the Year, a special commendation for a writer selected from each of the category winners. 
For the third year in a row, we are delighted to deliver the ceremony in association with the Institute of English Studies at the School of Advanced Study (University of London).
Due to ongoing restrictions, we won't be holding the awards ceremony in Senate House this year. Instead, the shortlisted writers will be settling into their sofas to watch the ceremony on Islam Channel, our official media partner.
Meet the writers!
To mark the 10th anniversary, we'll be holding some special events before the final awards ceremony - including an interview with our young writers!
Join us on Tuesday 22nd December to meet this year's shortlisted writers. You can learn more about their entries and hear from the judges who had the difficult task of selecting this year's winners. You can watch the interview LIVE on Facebook from 1pm.
We're super-excited for this year's Young Muslim Writers Awards, and we hope you'll tune in to Islam Channel to watch the ceremony!
---
Facebook

Twitter

Email This