05 January 2021
'Fil Harakah Barakah': There are Blessings in Movement!

This January, we'll be publishing a series of articles about getting active for our physical and mental health, as part of our 'Fil Harakah Barakah' campaign. Let's get started on those New Year's resolutions and keep ourselves healthy during lockdown! Read our first article, by guest writer Dr Osman Ahmed, below.
Meet our guest writer!
Dr Osman Ahmed is a Chartered Physiotherapist based in Poole, Dorset. He undertook his undergraduate degree in Physiotherapy at the University of Nottingham in 2002, just down the road from the Muslim Hands headquarters!
He was awarded a Post Graduate Diploma in Sports Physiotherapy from the University of Otago, New Zealand and completed his PhD in the area of social media and sports concussion. He works for the Football Association part-time and has been part of the Paralympics GB team staff at the 2008 and 2016 Paralympic Games.
Without further ado, let's see what he has to say about getting active this January!
There are blessings in movement
There's an old Arab saying 'Fil Harakah Barakah', meaning 'There are blessings in movement'. So why is it so important for us to move around? Why shouldn't we just sit on the sofa all day watching Netflix?
We now know that living a physically active life is crucial for our overall health and wellness. Simply moving around is key to being a healthy person. And it doesn't matter what age you are! The benefits of regular movement and exercise apply to children, adults, and older individuals.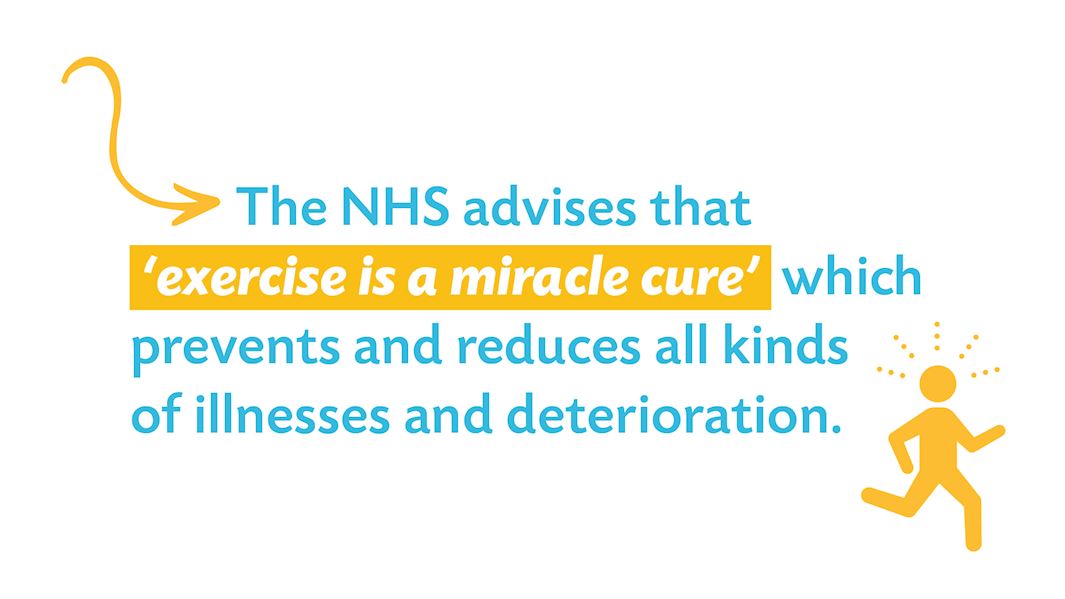 Exercise plays an extremely positive role in adjusting our body's physiology - the chemical processes that occur inside us. We all rush to take tablets when we are ill, but why not rush to do the exercise that will stop us getting ill in the first place?
People who do regular exercise can expect to reduce their chances of developing cancer, osteoarthritis, and even sustaining a fall. Major health conditions such as type 2 diabetes, heart disease and having a stroke can also be reduced by having a physically active lifestyle.
The latest evidence shows that increasing the global physical activity levels would lead to financial benefits too. Research shows that countries with healthier populations have increased productivity, demonstrating that getting fit is not just individually positive - it is also communally beneficial. There are truly blessings in movement!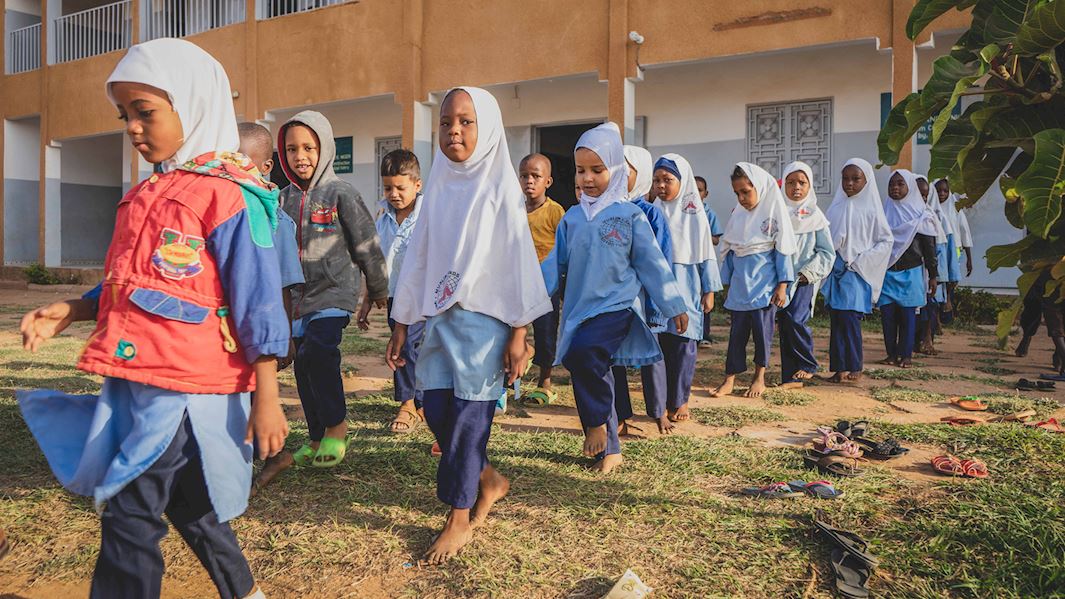 The amount of exercise we do is important to gain these many benefits. While some say that 10,000 steps a day is the magic target we should all be aiming for, the target might actually be lower for people beginning to become more physically active. The target might also be higher for people who are already active!
The NHS and the World Health Organisation both provide guidance on this. The general recommendation is to do 150 minutes (an hour and a half) of physical activity a week. This needs to be activity which is of moderate intensity - basically enough to raise your heart rate and lead to you being slightly out of breath. The latest guidelines from the World Health Organisation - published in November 2020 - also encourage doing some muscle strengthening exercises as part of each week's activity.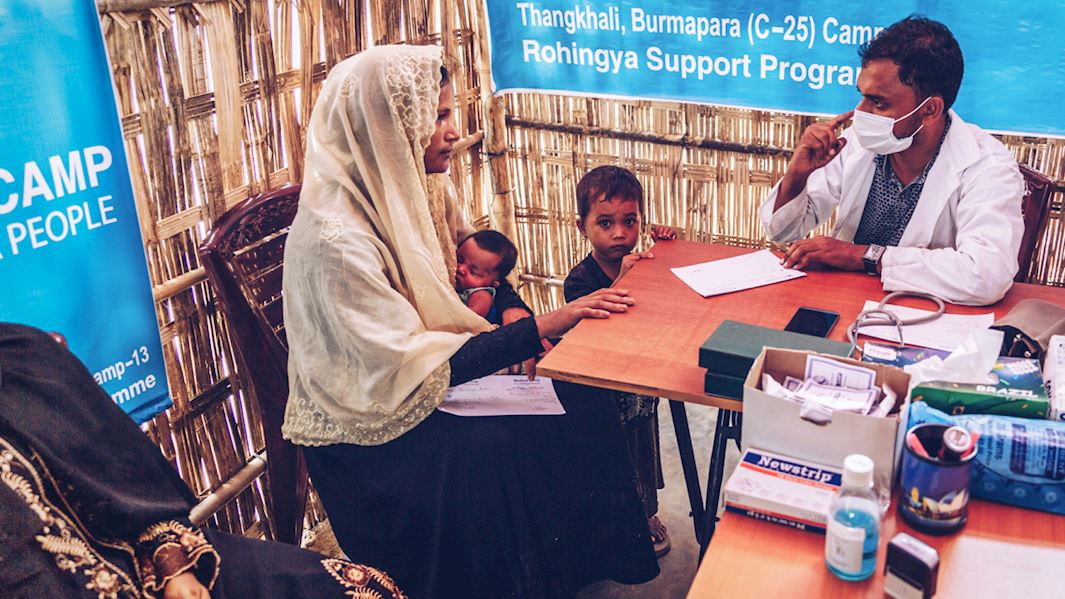 Living in the current 'COVID era', exercise has taken on even more importance. As our understanding of COVID-19 increases, we are realising that high blood pressure, obesity, and other medical conditions (including heart disease, stroke, diabetes and cancer) can all increase susceptibility to COVID-19. So making yourself more active can give you the best chance of fighting off COVID-19 if you do contract this virus.
Salah equals free exercise!
In some ways Muslims are already signposted towards exercise as part of their daily routine. After all, we have movement embedded into our lives through Salah. Obviously, the primary reason we undertake Salah isn't just for bending our backs and stretching our knees, but there are many physical and physiological benefits of our prayer.
For example, one study from Saudi Arabia has shown that healthy individuals who perform Salah regularly (5 times a day over the last 5 years) have statistically better dynamic standing balance than a control group of non-practicing individuals.
There are many other general health benefits of making daily Salah, including increased joint flexibility, muscle strength, and muscle endurance.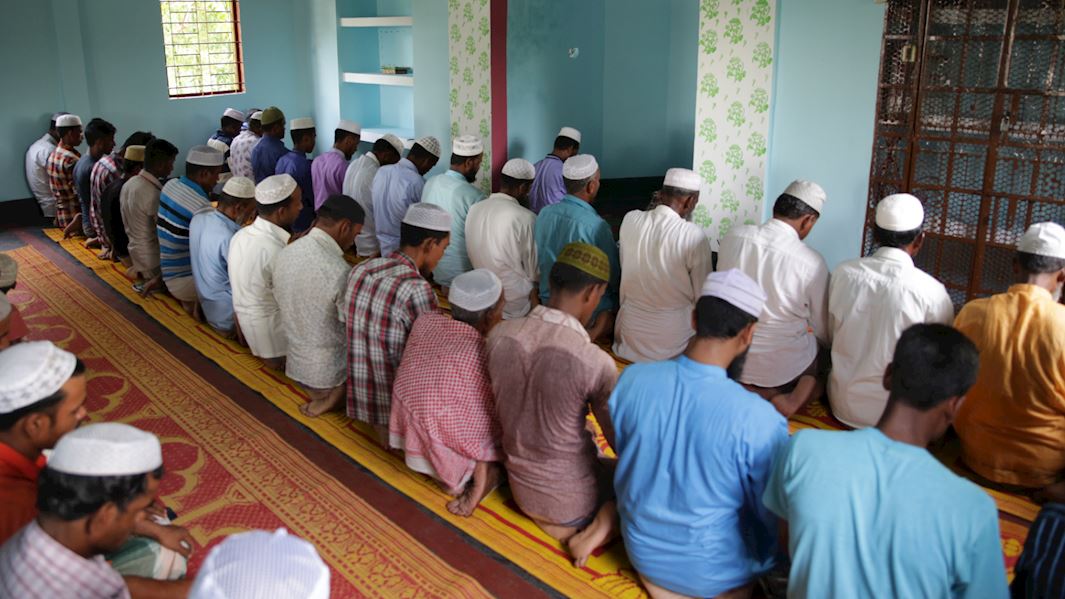 One recent study suggested that regular Salah can also help to prevent lower back pain. Even behaviour associated with Salah is beneficial - the act of walking to the masjid itself is Sunnah, and doing this before and after Salah is another way to increase your physical activity. All these benefits provide even more reason for us to heed the adhan! We'll not only be fulfilling an obligation and strengthening our relationship with Allah, we can also make the intention to take care of our bodies as we walk to and from the masjid.
The psychological benefits of exercise
It is no secret that, as well as exercise and movement having physical benefits, there are many psychological benefits too. It is recognised that exercise plays a positive role in mental health, reducing anxiety and low moods. It also plays a major role in both preventing depression, and helping those with symptoms of depression.
The benefits of exercise for mental health are not restricted to the short-term either. Dementia is now a major global issue, partly as a consequence of life expectancy increasing due to better medical care and treatment. Of all the positive lifestyle changes that can help to reduce the risk of getting dementia, undertaking regular physical exercise has been shown to be one of the best.
As we live through this global pandemic, more and more people are understanding the mental benefits of exercising and moving outdoors. Cycling, running and swimming outdoors have all been activities that people have turned to during the lockdown in the UK, and the closure of gyms has forced people to think creatively as to how they can exercise in a COVID-safe manner. And this comes with an extra advantage - exercising outdoors provides additional mental health benefits through interaction with nature and the great outdoors.
Movement for sisters
The benefits of movement and exercise are for all Muslims - including the 50% of us who are female. The charity 'Muslim Women in Sport' has been working since 2001 to increase the involvement of Muslim women and girls in sport in the UK, without compromising their deen. Increasingly, there have been several Muslim women who have achieved high-profile sporting success. In the USA, Ibtihaj Muhammad became the first American woman to wear a hijab whilst competing in the Olympics, and won a medal at the same event.
For many Muslim women, formalised exercise classes can be intimidating and pose a barrier to them conducting regular exercise. However, there are many examples of proactive sisters helping to create gym classes in their community - including Zoom classes!
FIFA even highlighted the work undertaken by Hilltop Women's Football Club (previously NUR Womens Football Club) in creating a safe space for black Muslim girls to play football in London.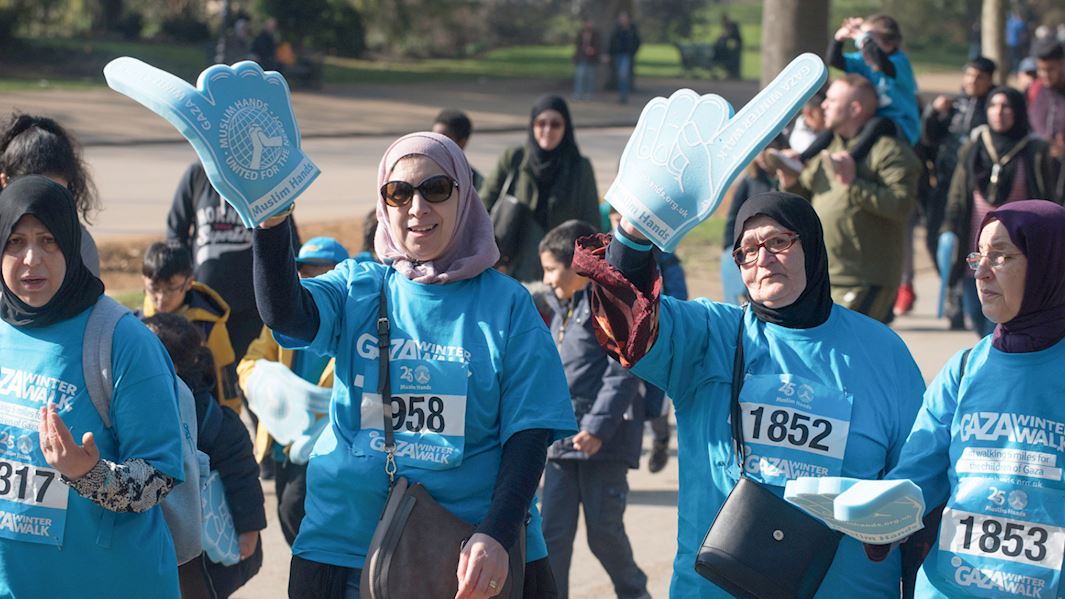 Exercise is important for pregnant sisters too. It is recognised that being active and healthy during pregnancy helps with labour, and can also reduce problems in the later stage of pregnancy. There are many experts who are now providing guidance regarding exercise during pregnancy to help with this. However, please remember to always seek advice from your GP prior to commencing any new activity.
Let's get moving!
So now you are aware of all the benefits and blessings of movement - what are you going to do about it?
One way to get moving again is to sign up to one Muslim Hands' events! 
Gaza Winter Walk

: Join the Virtual Walk & Talk for Gaza this February, walking around your local neighbourhood while connecting with people on an international Zoom call! Your fundraising efforts will help us repair damaged and structurally unsafe shelters for refugees in Gaza.

Ben Nevis Challenge

: Join our annual climb of Ben Nevis, the highest mountain in Britain! The dates have not been confirmed due to current restrictions, but this will be something to look forward to after lockdown - and you can start fundraising from now.

Mount Olympus Retreat

: This May, join our spiritual retreat in Turkey while taking on the challenge of climbing Mount Olympus.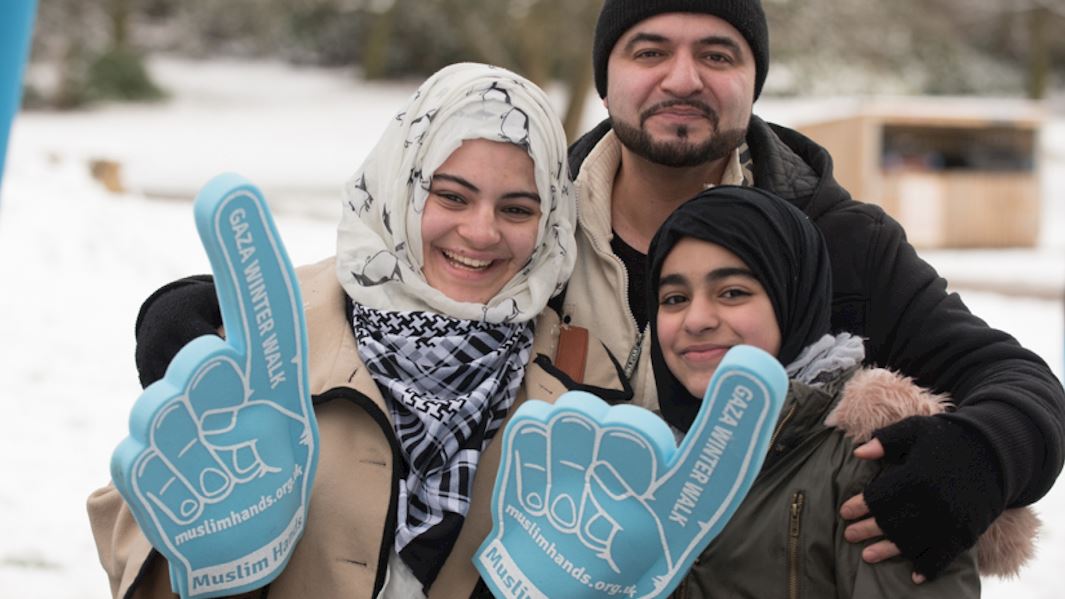 All of these are great opportunities to get outdoors, get moving and meet other people - while making a difference with your charity. Not only will you be benefiting from the blessings of getting moving in this world, you'll also be gaining reward for helping those in need. So don't miss out on this opportunity to get active and make a difference during lockdown!
We hope you enjoyed this article and we'd like to thank Dr Osman Ahmed for his insights. Do share this article with friends and family, as the Prophet (saw) said, 'Whoever guides someone to goodness will have a reward like one who did it'. [Muslim]
---
Facebook

Twitter

Email This