02 February 2021
You've Rebuilt the Othman ben Affan School!

Alhamdulillah, with your support, our team have set up mobile classrooms for 250 children in the Lawdar District in Abyan, Yemen! Here is everything you need to know about this essential project:
What is the education situation in Yemen?
Since 2015, the ongoing conflict in Yemen has created 'the largest man-made humanitarian crisis in the world' (UN), with 80% of the population - 24 million people - in need of assistance. This staggering figure includes more than 12 million children.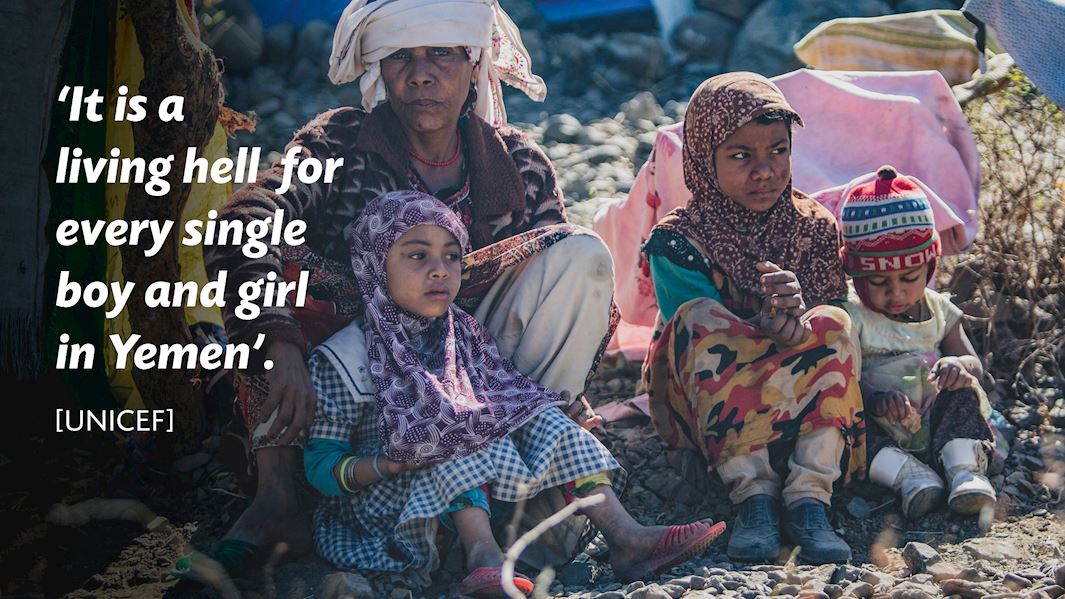 As well as lack of access to food, water and healthcare, their education has also been severely disrupted. Schools have been destroyed by bombing or forced to close due to violence. Moreover, many schools are being used as shelters for displaced families.
Some schools have managed to stay open, but they are staffed by teachers who are struggling to make ends meet. Teachers are being paid irregularly by the government, missing out on months or even years of salary, and their pay does not match the skyrocketing prices of food and other essentials. Unsurprisingly, many teachers have been forced out of the profession.
According to a report published on Relief Web in January 2021:
Even pre-coronavirus, attendance was low in schools. Among boys, rates of child labour are high - the worst-case scenario being forced recruitment into armed groups. Meanwhile, girls are at risk of early marriage as a means of survival. Child marriage increased threefold between 2017 and 2018.
Learning resources are inadequate at each stage of the learning process. The burden of providing school materials is on families, even though they are struggling to buy food.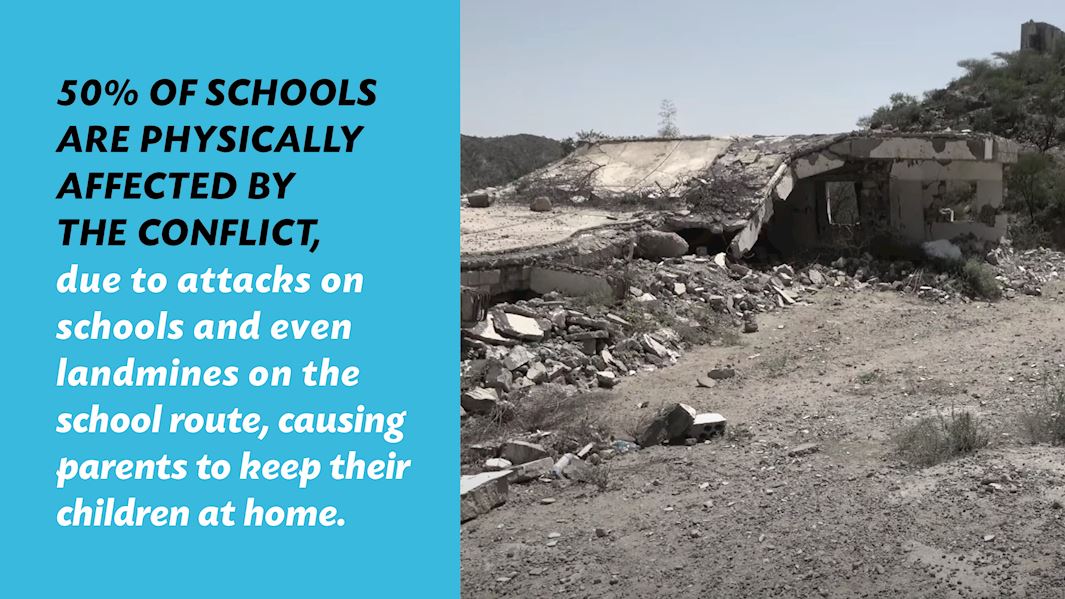 Thus, widespread school closures meant that 43% of school-aged children were not attending school by early 2019.
Those children who manage to get to school face further challenges. School meals exist in only 35% of schools, and most public schools have inadequate WASH facilities, putting children at risk of malnutrition and waterborne diseases.
Meanwhile, the rate of child disabilities in Yemen is as high as 10%, which means many children need extra facilities and resources - which they simply can't access. The figure for displaced families is even more shocking. A 2019 study in Abyan and Zinjibar found that 33% of IDP children had a mental or physical disability.
The destruction of the Othman ben Afan school
In such a dire situation, it is no surprise that the number of children who need education assistance rose from 2.3 million in 2017 to 4.7 million in 2019.
This includes the children who used to attend the Othman ben Afan School in the Lawdar District, Abyan.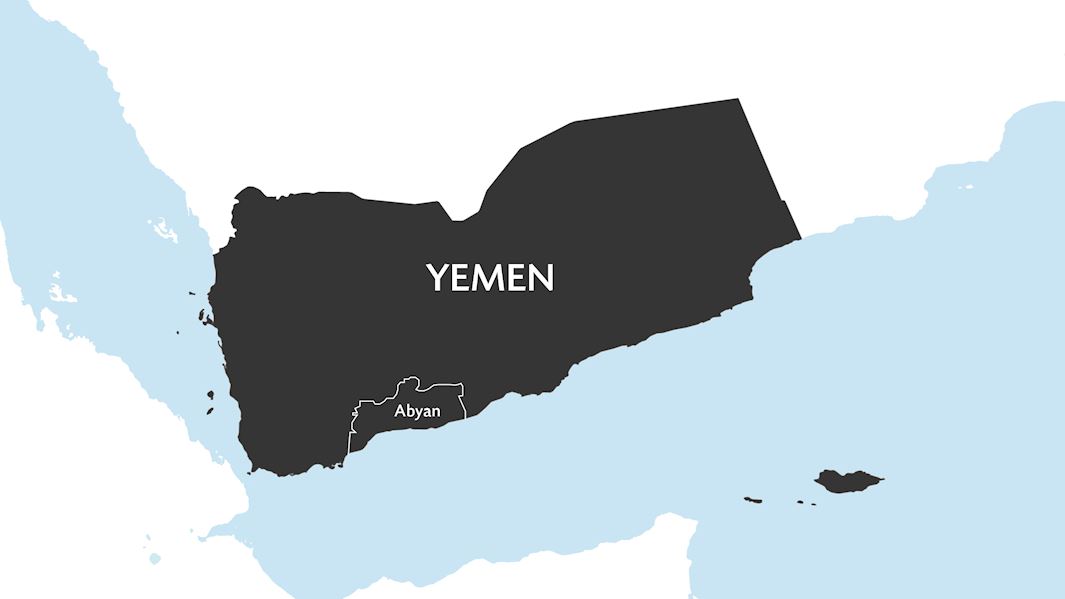 The Othman ben Afan school was built in 1994 by the donations of the local community. It was later supported by the government of Yemen, with funding from UNICEF. The school served 250 students, both girls and boys, and included 11 classrooms, two administrative rooms and four bathrooms.
The Othman ben Afan school was completely destroyed by bombing in 2015.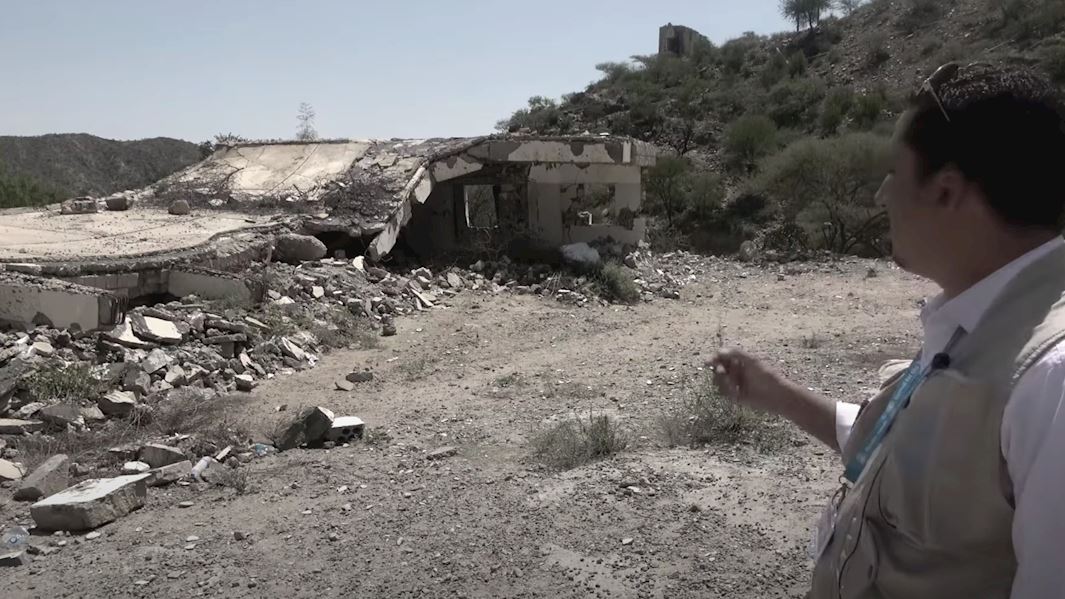 Since its destruction, parents have been struggling to help their children continue their education.
At first, they set up tents for the children to study in, but these were destroyed by strong winds and rain.
Now, some of the children travel to a school in a different area. Not only is this costly and time-consuming, it also excludes children above Class Four, as no other school in the area caters to older students. As a result, many children in the village are simply studying in the open, beneath trees. They have no protection from the scorching heat of the Summer months.
How have you helped?
Your donations have allowed our team to establish educational facilities for these vulnerable children. 
The school is completely destroyed, so it is impossible to use the building itself. Instead, we've set up seven 'mobile classrooms' in the same location. These are locally known as 'caravans'.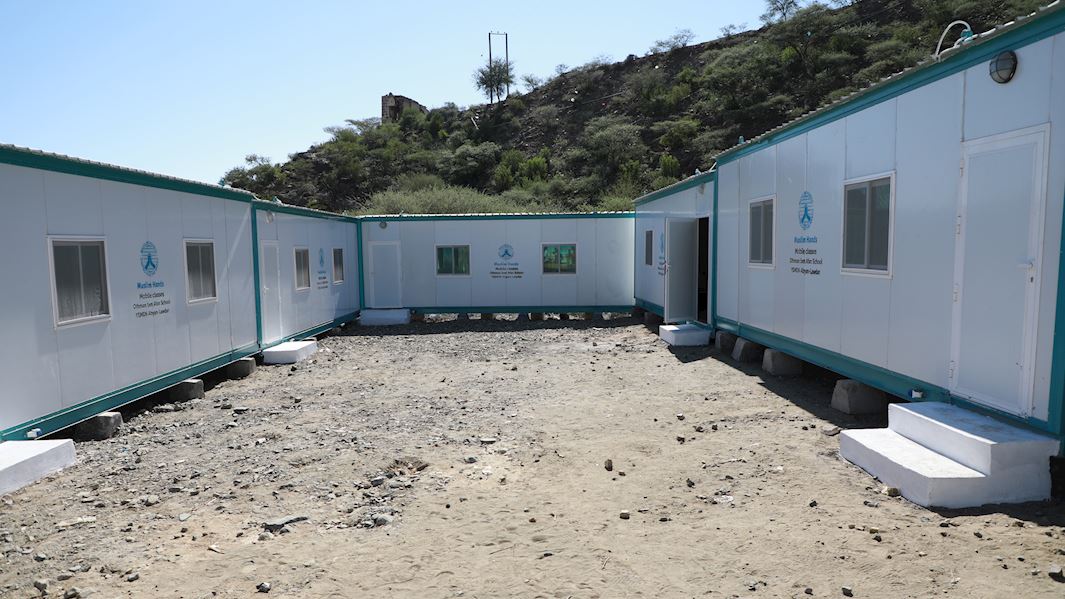 Each classroom is pre-manufactured, so our teams could implement this project really quickly! They transported the classrooms to the same site as the destroyed Othman Ben Afan School and mounted them on concrete. This is government-owned land, and these mobile classrooms are a continuation of the school that once stood there.
In total, there are seven mobile classrooms, four mobile bathrooms and one management room. The classrooms are fully furnished and a solar-powered system has been installed, taking advantage of Yemen's sunny climate to service the student's needs. It is now a fully-functioning school for local children, including orphans and IDPs.
This school is now educating 250 students, including 94 girls. The students are from the villages of: Thara, Shobat Al-Muzahim, Al-Ghimah, Erfan, Hamish, Al-Kasarah, Al-Borkan Al-Krabi, and Al-Rokbah & Al-Shaib. All of these villages are in the Lawdar District.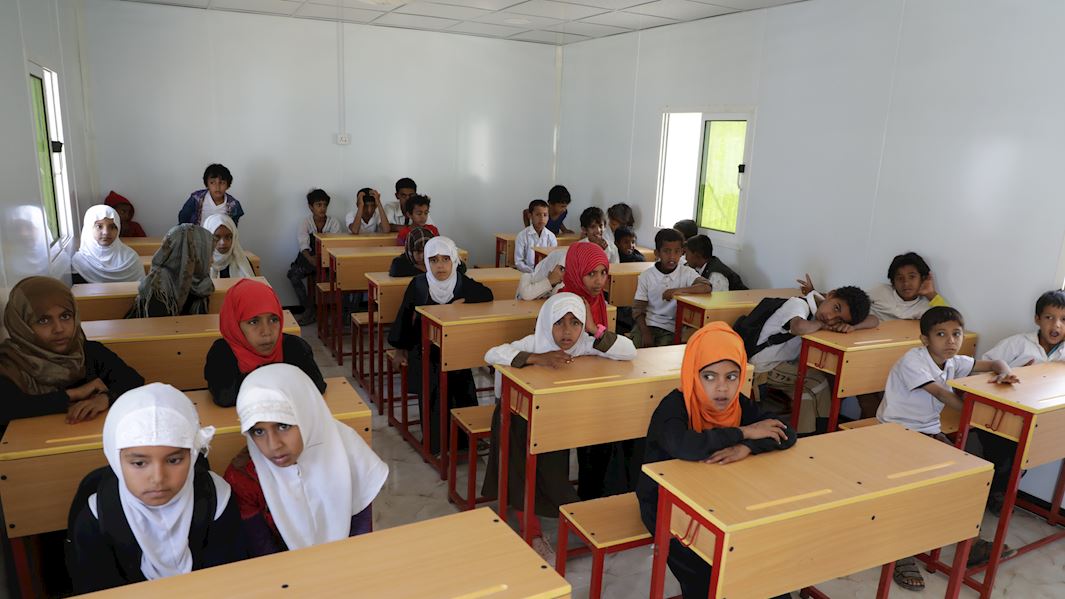 Additionally, this project has also ensured that 18 local teachers can return to work! Alhamdulillah, the local families were eager to have the school back: the Parents' Committee cleared the wreckage of the previous school, and the local school administration will take care of its running from now on.
How will this project impact the community?
For years, the Parents' Committee of the Othman Ben Afan School have protected their children's education as best they could, but without any premises it was an almost impossible task.
Moreover, while the local teachers wanted to continue at the school, they were hindered by not having a proper space to teach from. Whilst the government could pay their salaries - albeit irregularly - they could not afford to rebuild school.
Both parents and teachers were terrified that with no education, the children would have no prospects for the future. Not only that, but the school provided a welcoming space and daily routine for youngsters who have witnessed the tragedies of conflict and borne the hardships of displacement, hunger and loss. 
Now that the mobile classrooms have been installed and furnished, students can finally complete their education in a stable and normal environment. Alhamdulillah, your donations are helping the community to heal and giving them hope for a brighter future.
Thank you!
The Prophet (saw) said, 'The best of men are the men of Yemen, belief is Yemeni, and I am Yemeni'. [Ahmad]
SubhanAllah, we cannot imagine the rewards of giving Sadaqah Jariyah to the people of Yemen, whom the Prophet (saw) loved so much that he said 'I am Yemeni'. We cannot imagine the reward of giving hope and stability to the children of these blessed people. Your donations have made a world of difference to the students of the Othman ben Affan school, and we pray you reap the rewards for years to come, ameen!
Visit our Yemen page to learn more about our projects and how you can continue to support these blessed people.
If you want to gain Sadaqah Jariyah rewards in less than 30 seconds - share this article with friends and family! Hopefully, they will give some Sadaqah Jariyah, and the Prophet (saw) said, 'Whoever guides someone to goodness will have a reward like one who did it'. [Muslim]
---
Facebook

Twitter

Email This